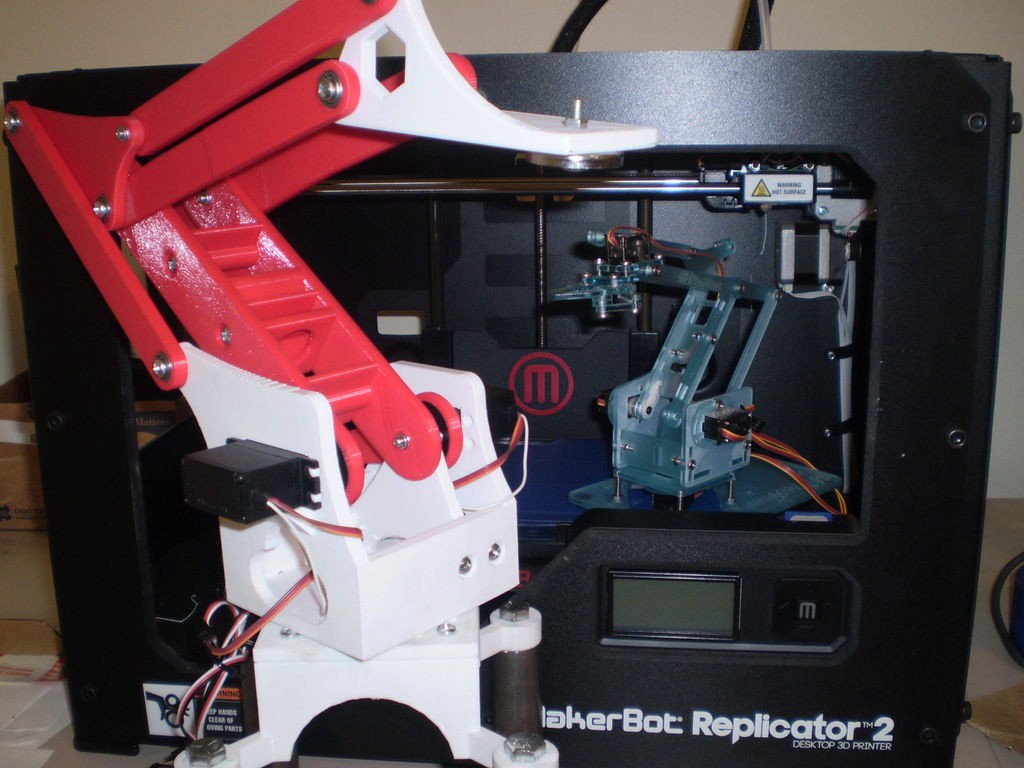 This massive #meArm was designed and 3D printed by instructables member Jazzmyn, who it would seem is a serial hacker and maker! She purchased a Heisenberg Blue #meArm from Adafruit and learned so much from the build (her words not mine!;)) that she decided to have a go at making a bigger, stronger, longer version. I think she's been amazingly successful! She plans to add an electromagnet to the end and I would assume assemble some kind of Matchstick car crusher!
Jazzmyn has entered the #meArm - Bigger, Stronger, Longer into a few contests so if you're over at instructables please vote for her! Or if you're on the featured team then what are you thinking?! It's a 3D printed robot arm!! Feature it stat!
I personally want to say great job and thanks for sharing. More power to your #meArm (literally!).