PCB's are ready. 
Placement of pads and buttons is perfect.
Center LED has to be soldered by hand as it is placed top side down, looking through the PCB.
Detected a problem of the MOSFET latch-on circuit, which is triggered by the lower button (solved by bodge wire). -> updated in the EasyEDA project.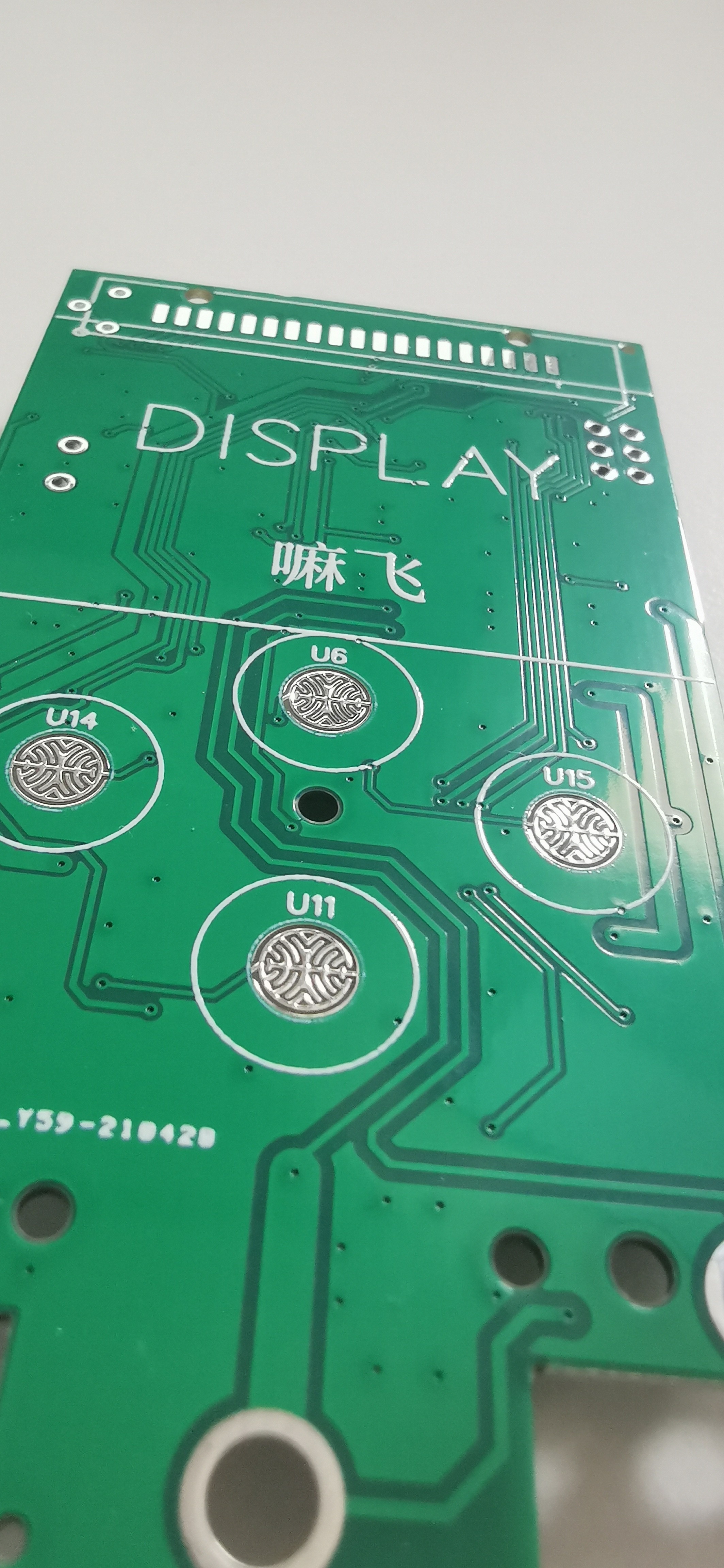 Next stop: Programming