Schematic & basic structure

The amplifier PCB consists of a +- 6V power supply, and a differential amplifier made of three OPA659 opamps. The power supply section is based on R1283 DC-DC converter. It has two stages of LC filtering on output to minimize the output noise. The operational amplifiers are arranged in traditional instrumentation amplifier topology.
The input impedance is nominally 500 kilo-ohms and 20 pF. Because different accessories will vary in their exact component values, the input stage is made adjustable with trimmer capacitors and resistors. These will need readjustment when accessory is changed, but the procedure is fairly simple (see user manual).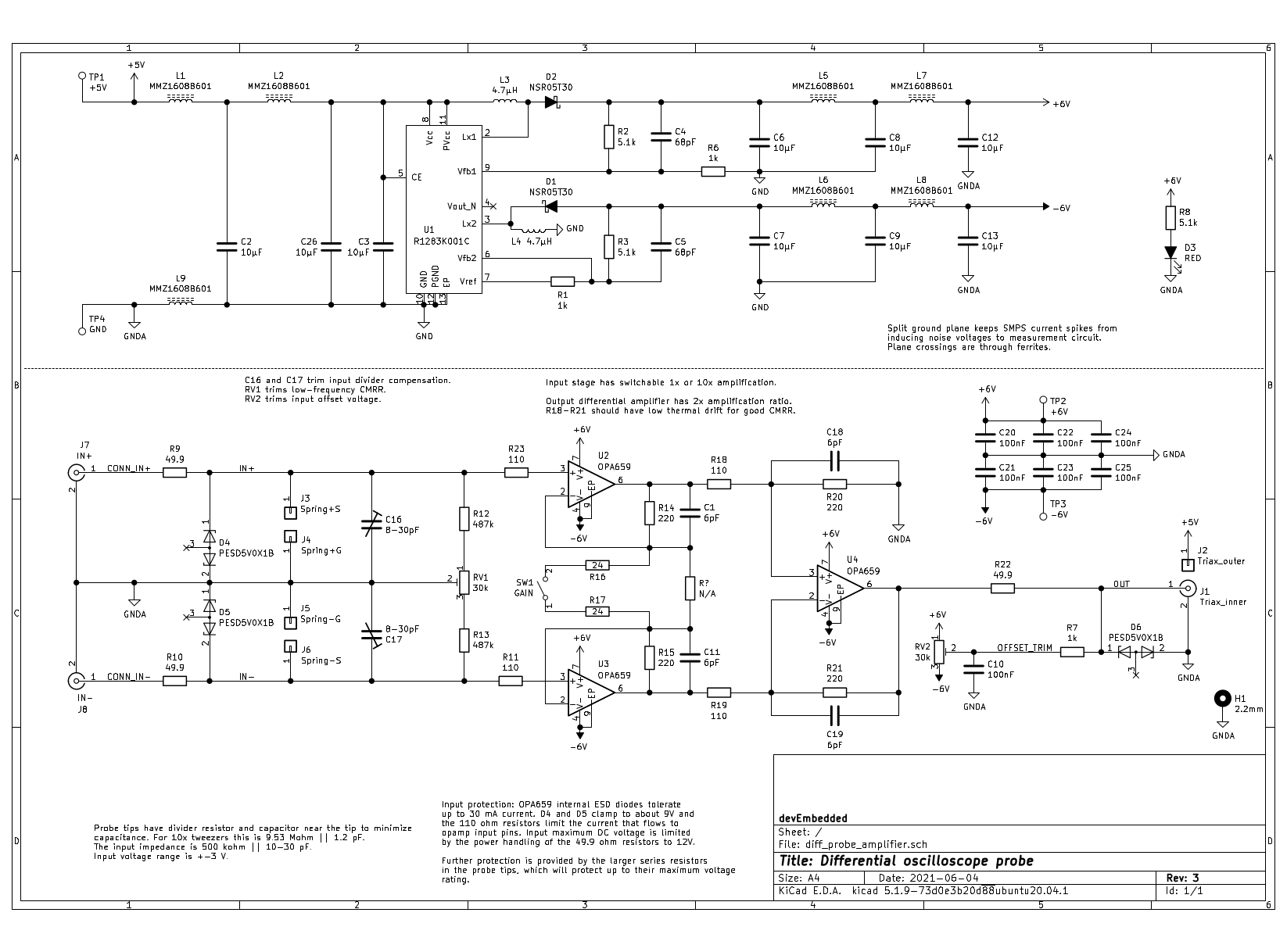 Frequency response

The two common termination impedances used in oscilloscopes are 50 ohm and 1 megaohm.  Of these, 50 ohm termination is generally preferred for active probes because it is easier to get flat frequency response with it. By providing 50 ohm series termination at the source side, the probe works reasonably well with 1 Mohm termination also.
Preliminary frequency response curves have been measured with NanoVNA V2 and with Rigol DS1054Z scope, both give similar results. The response is still being tuned, especially to improve CMRR at high frequencies.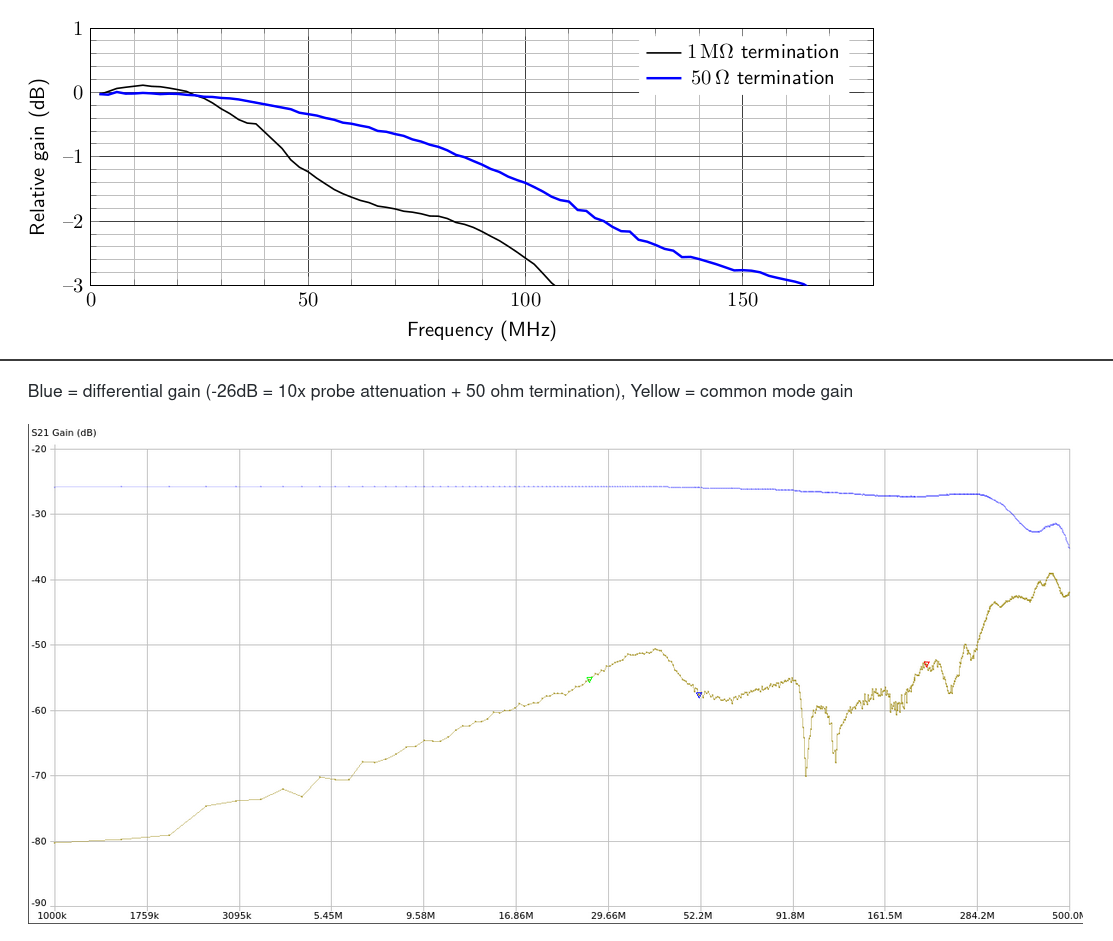 Accessory attachment

The tweezer tips attach using a taper lock mechanism against the plastic case. Small spring contacts provide the connection between main PCB and the tips.
For cable accessories, coaxial connectors are used. MCX and MMCX have been tried, MMCX is a bit smaller and will probably be chosen for the final version.
Current plans include tweezer tips for probing IC pins, 60 V accessory that connects to pin headers / grabber hooks, and 600 V CAT II accessory with banana plugs. Perhaps a shunt resistor accessory also to easily measure currents.

To minimize input capacitance, the accessories have the divider resistor & capacitor as close to the measurement point as possible. A coaxial cable will connect them to the main amplifier, shielding the signal against ambient noise.