Nochi (@shikarunochi) is one of the biggest fans of M5Stack, and is also known as a lover of very small retro PC figures.
https://shikarunochi.matrix.jp/

After he made his first Stack-chan, he decided to take on an additional challenge. That is "Stack-chan in miniature".

Is it really possible to make a miniature version of Stack-chan? Even Stack-chan itself is only about 50mm cubic? The answer is yes! That's what this "Stamp-chan" is all about.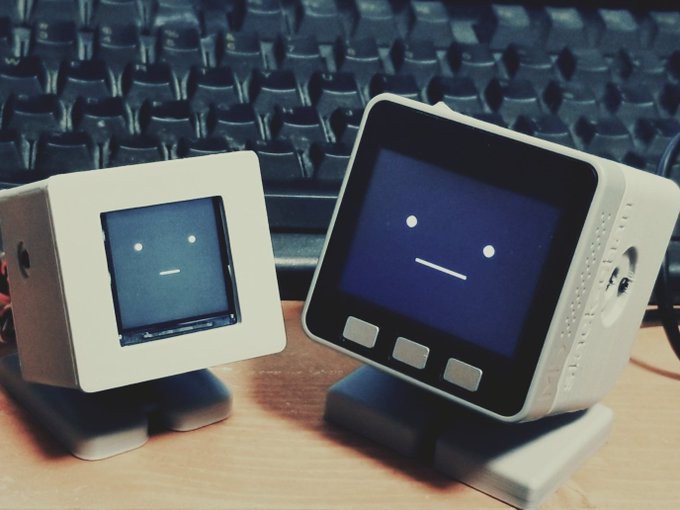 (https://twitter.com/shikarunochi/status/1452568711307546625)

Stick on a sticker that resembles the M5Stack's control panel and... tada!!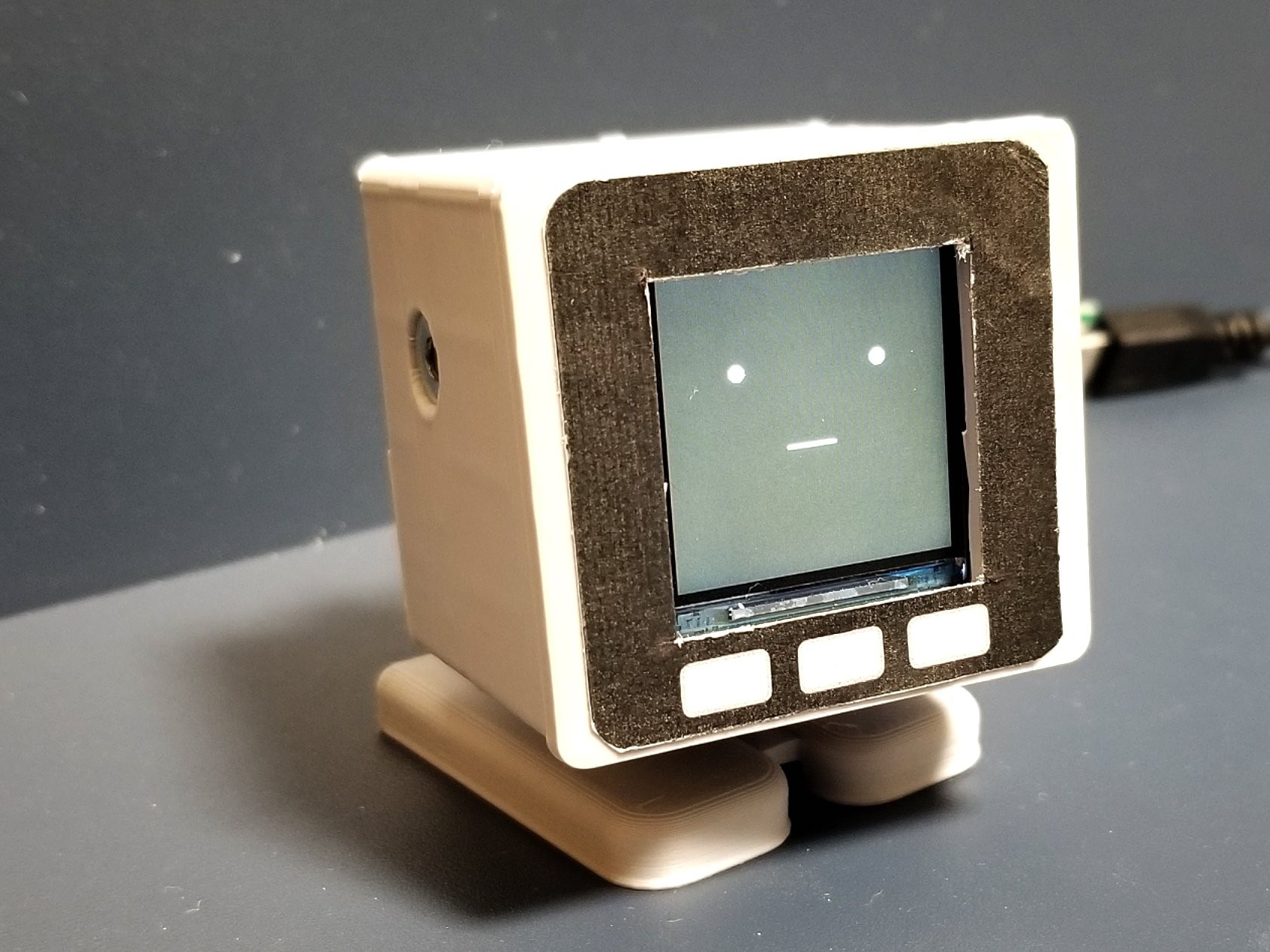 (https://twitter.com/shikarunochi/status/1452632311825010688)

Stamp-chan is driven by a small ESP32-PICO-D4 based module "M5Stamp" instead of M5Stack.
Smaller alternatives are also used for the servo motor and display, respectively.
Nochi's series of tweets shows his effort to make the exterior as small as possible.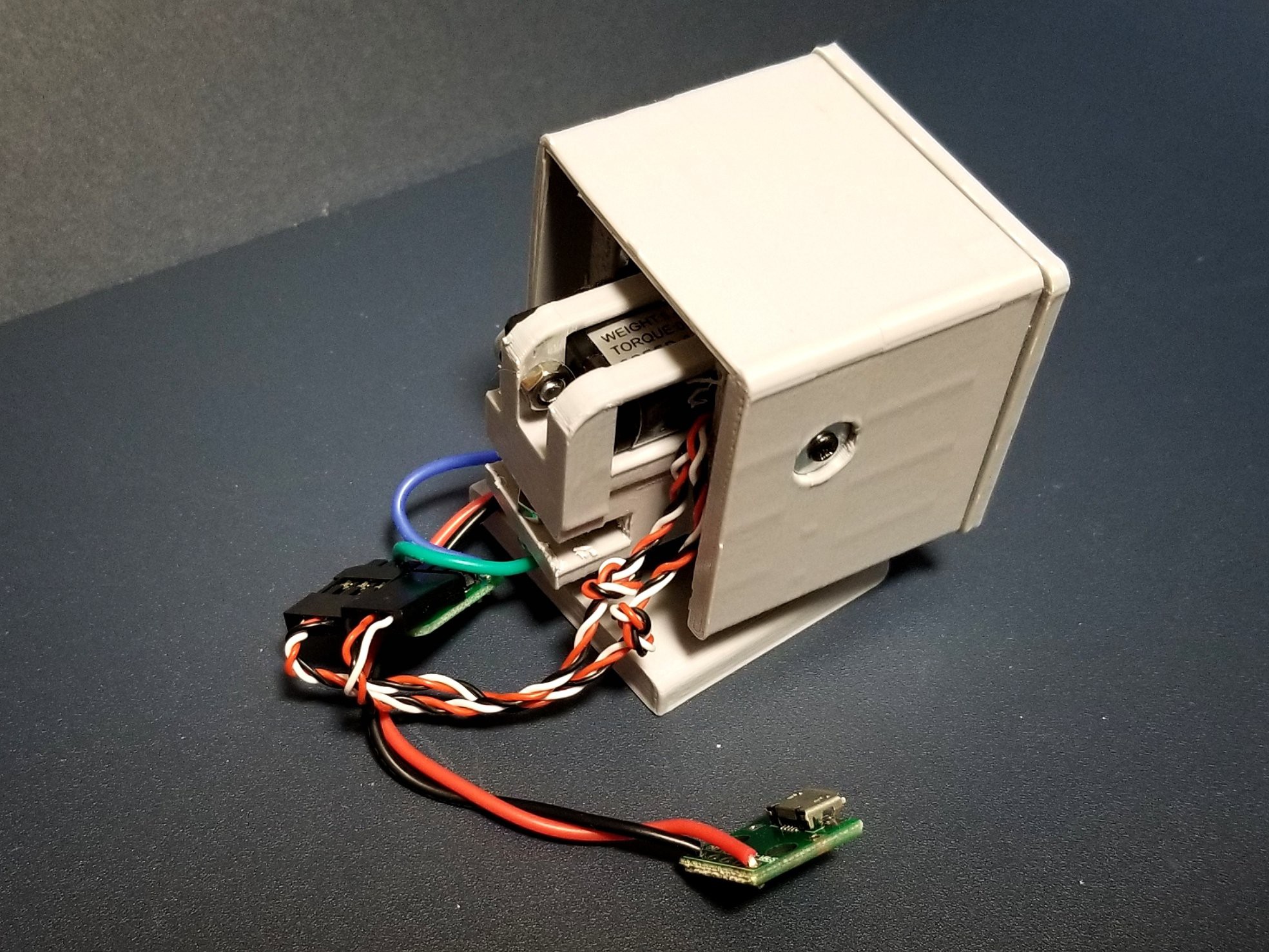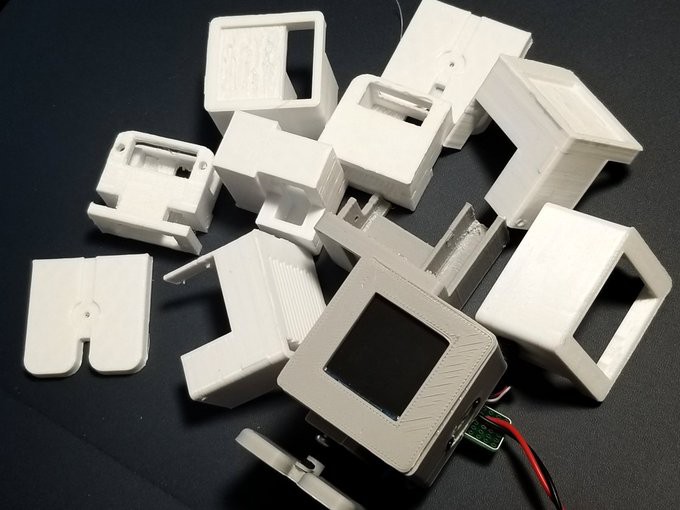 (https://twitter.com/shikarunochi/status/1451889003397980167)
Since I published Stack-chan, there has been a small movement in the Japanese Maker community to make small, cute, tabletop-sized robots. Some of them use other modules in the M5Stack series, such as M5Stamp and M5ATOM, and some others use other modules with displays, such as WioTerminal and even micro:bit. Check out myStack-chan tweet list for more inspired work!