---
What's Xpider?
Xpider is the smallest programmable spider robot in the world. It measures only 3.4-inch in diameter and weights only 5.3 oz. You can easily place it on your desk and play with it anytime you want.
Camera Integrated, you can see the world in different perspective.
Programmable, it can be program with easy to perform all sort of robotic tasks.
Navigate with AR, point and click at object on screen and see Xpider navigate to it automatically.
3D printable, you can easily modify and to create your own version by printing a different 3D model!

Neural network support, it can also be trained thanks to the powerful Intel Curie neural network inside it.
---
How to Play with Xpider?
See the world in different perspective
The integrated camera gives an entirely different view of the world. You see what Xpider see on your smartphone or tablet. Xpider can be controlled from the phone and give you an adventure of the familiar space in entirely different view.
Navigate Xpider with AR
We developed a surface approximate navigation system to make it easy to navigate Xpider around. Combine with AR; it surely makes moving Xpider around a lot of fun! Check out the demo video here.
3D Printable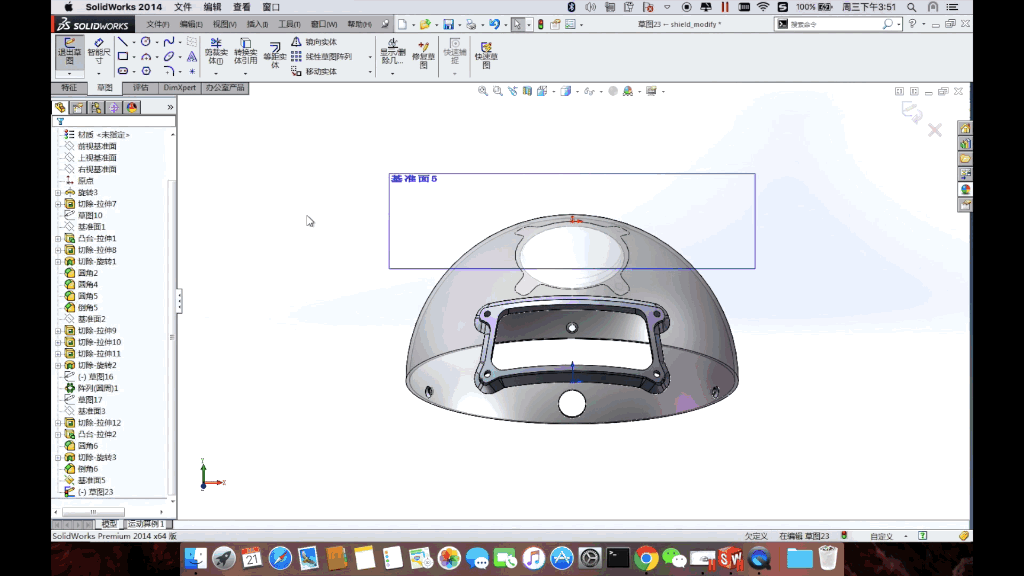 We open sourced all the 3D models of Xpider. And we encourage everyone to modify 3D models to make your special Xpider for your own. Do you want a square head version? Ok, no problem, Let's make it!
Super Easy to Program
Xpider is so easy to program that EVERYONE can do it! Thanks to SmartNode that you can easily program Xpider from computer or iPad by simply drag and drop. Check out the video to see how easy it is to get Xpider to do what you want! We integrated Xpider control command into the Smartnode. Just drag and drop, you can custom the action of Xpider, for example, walk, turn, even if human face detection.
Train instead of Program (Curie version Only)
Powered by the neural network inside Intel Curie module, Xpider can not only be programmed but also it can be trained. Add distance sensors and a remote control; you show Xpider how to act, and its neural network learns! How COOL is this!?!
Customizable
There are quite a few ways to customize your Xpider. The case of the Xpider was white and you can paint it easily with model paints. You can also design new accessories and 3D print them to be attached So many ways to customize Xpider, imagination is the limit!
---
100% completed in this week
Thanks for supporting Roboeve. This moment is exciting. Xpider is moving on! Now our campaign has been completed by 100% . Your support has been valuable to us. Please continue to support us to achieve the goal by pledging, sharing the campaign on Facebook, Twitter and Instagram.
In this time, we have been working hard to turn ideas into reality. Thank you in this transfer between the energy of you, your suggestions and your support is our greatest motivation, thank you!!!
---