Continuing from the last log, I printed the 3 remaining wheels, now it's time for the axles.
Axles
For these, I repurposed parts of old 3d printers that were scrapped. These usually have a couple of steel axles, as pictured below.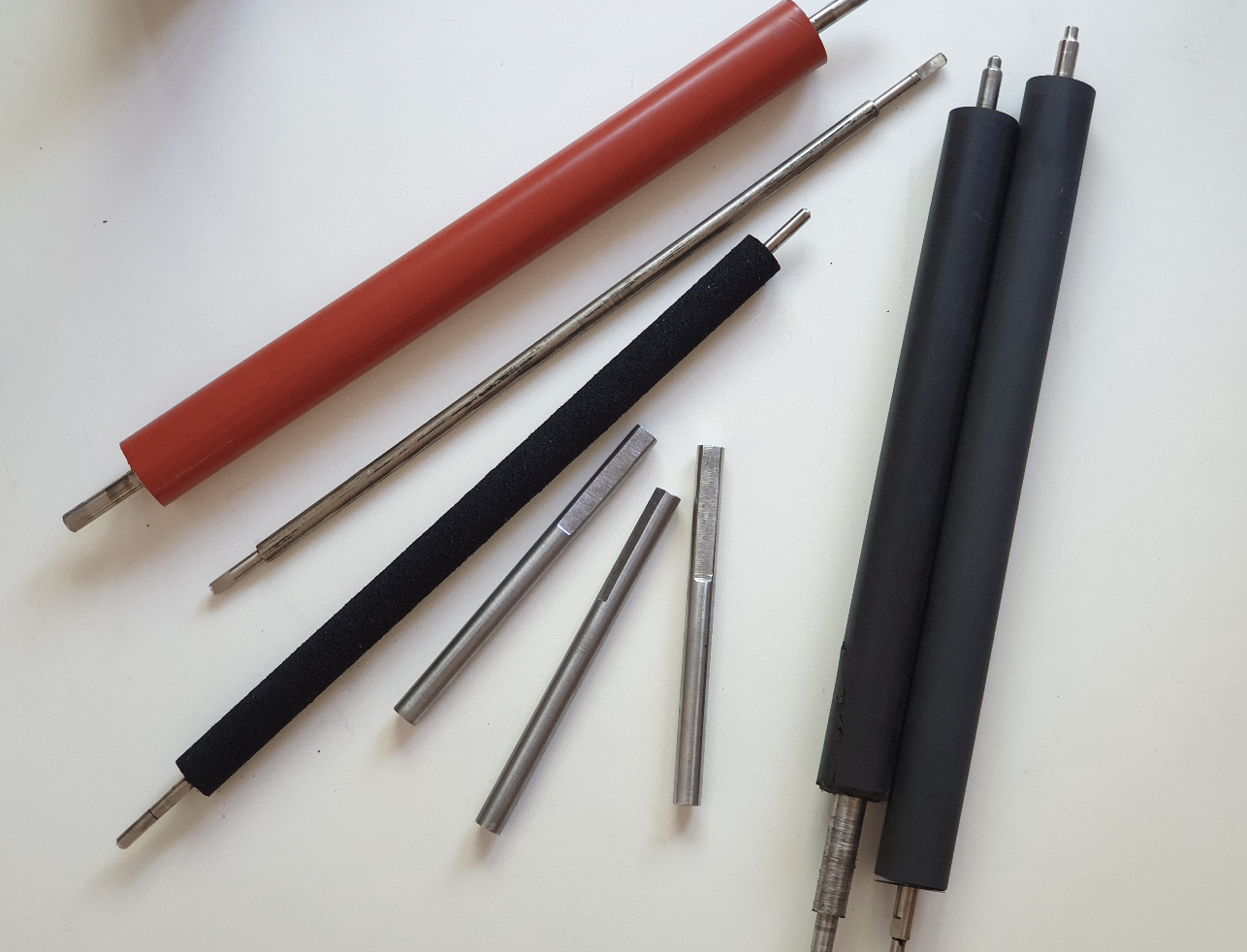 I stripped the rubber these had, and searched for 8mm axles specifically. As I'd be using 608zz bearings, this size would fit nicely. I then cut these to proper length, and filed one end off.
These were then hammered into hexagonal adapters that would interface with the wheel.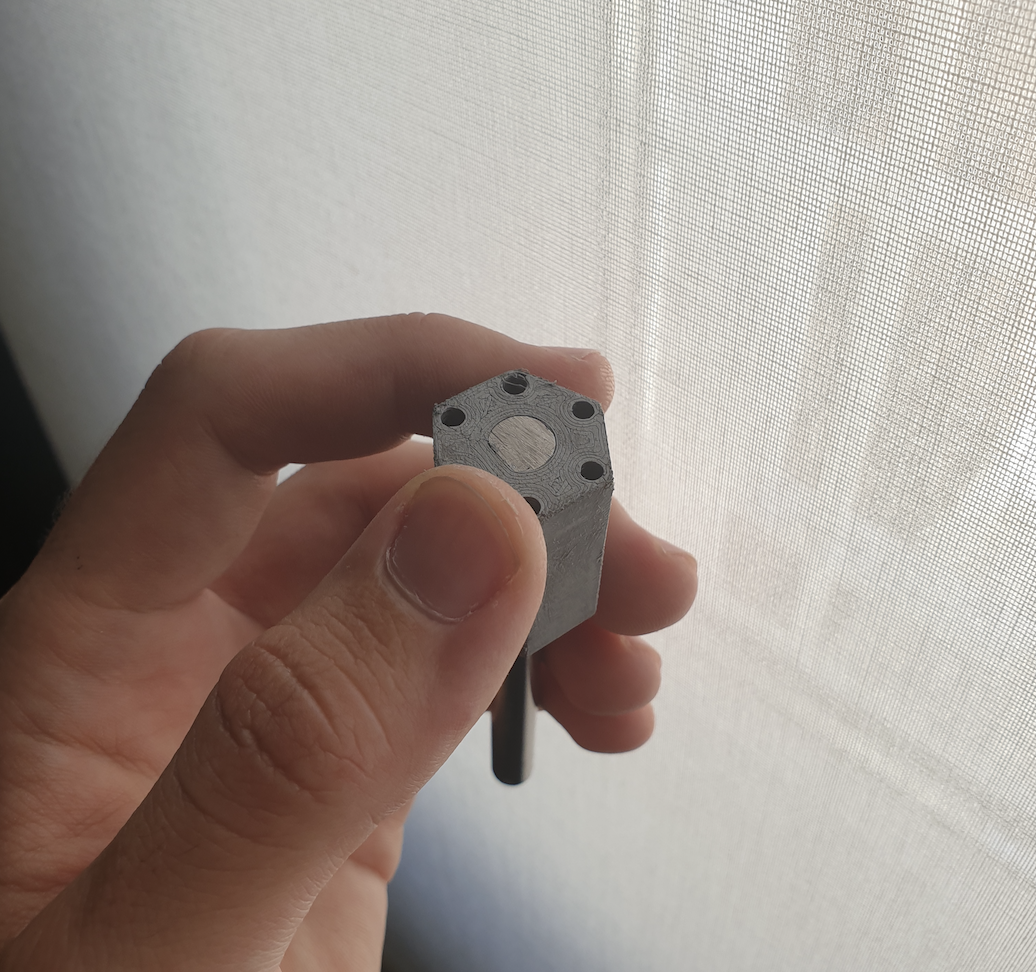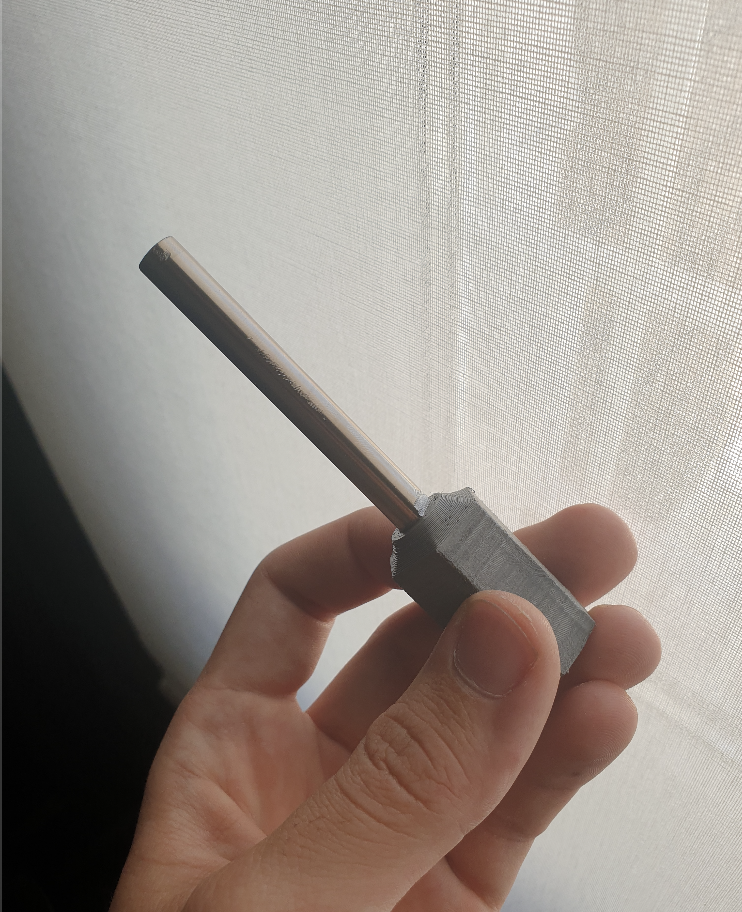 We're still missing some body parts
The lateral compartments, fenders and robot handle had the same treatment as the chassis. Some sanding, primer, paint, and ready to go. Actually, the fenders had to be pasted together too.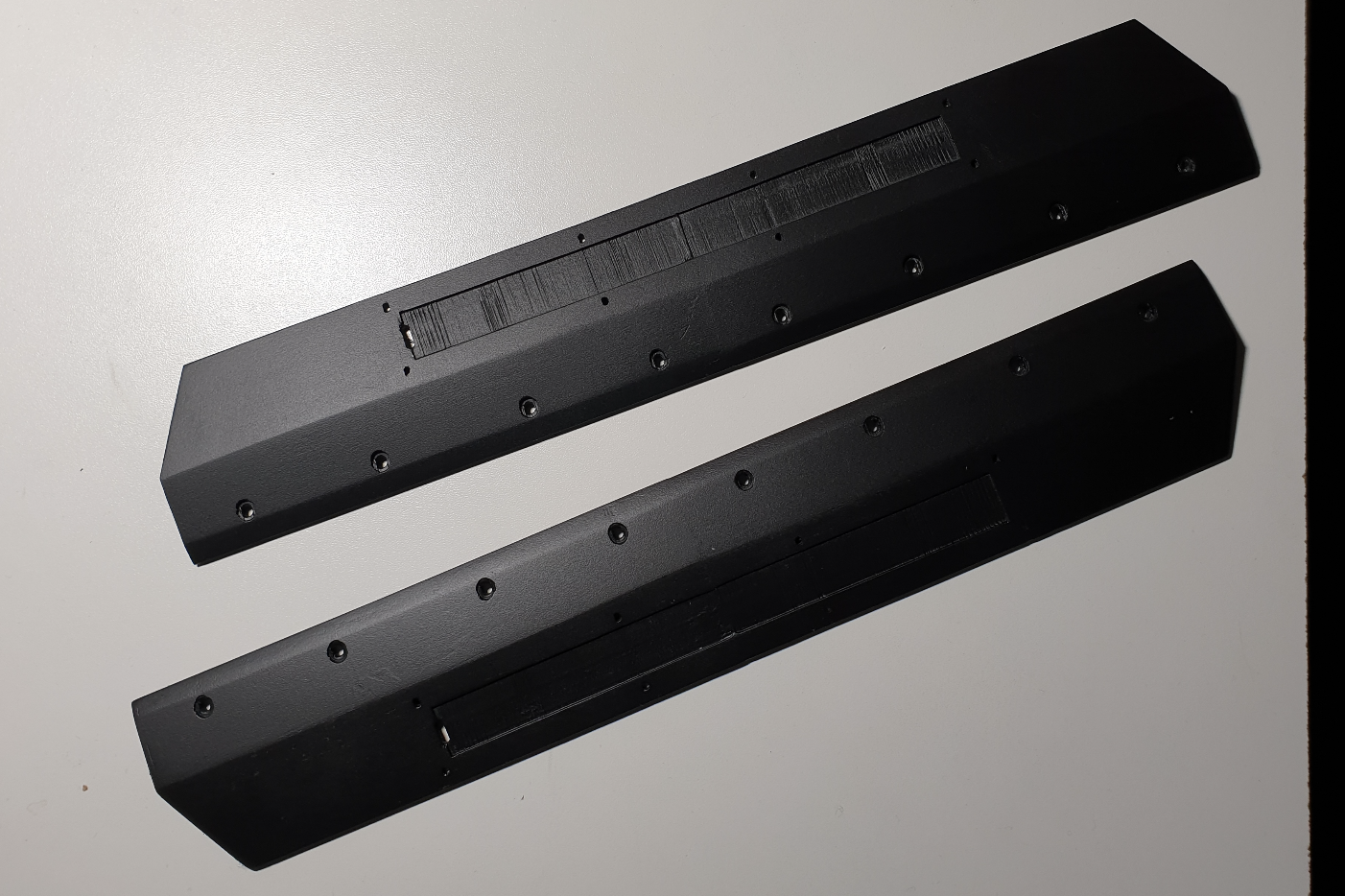 The recess that can be seen is for accommodating the LED lights that will go on top.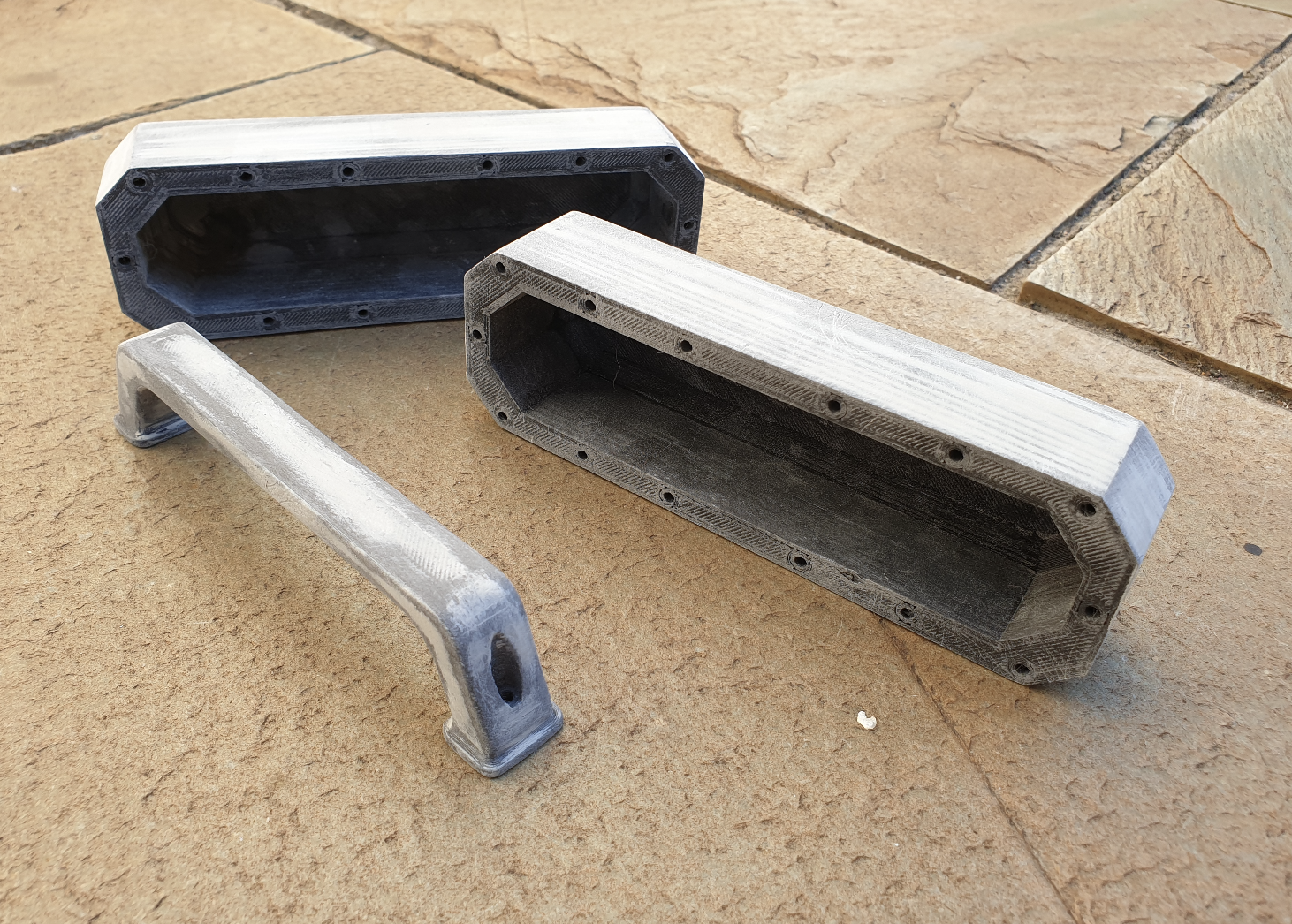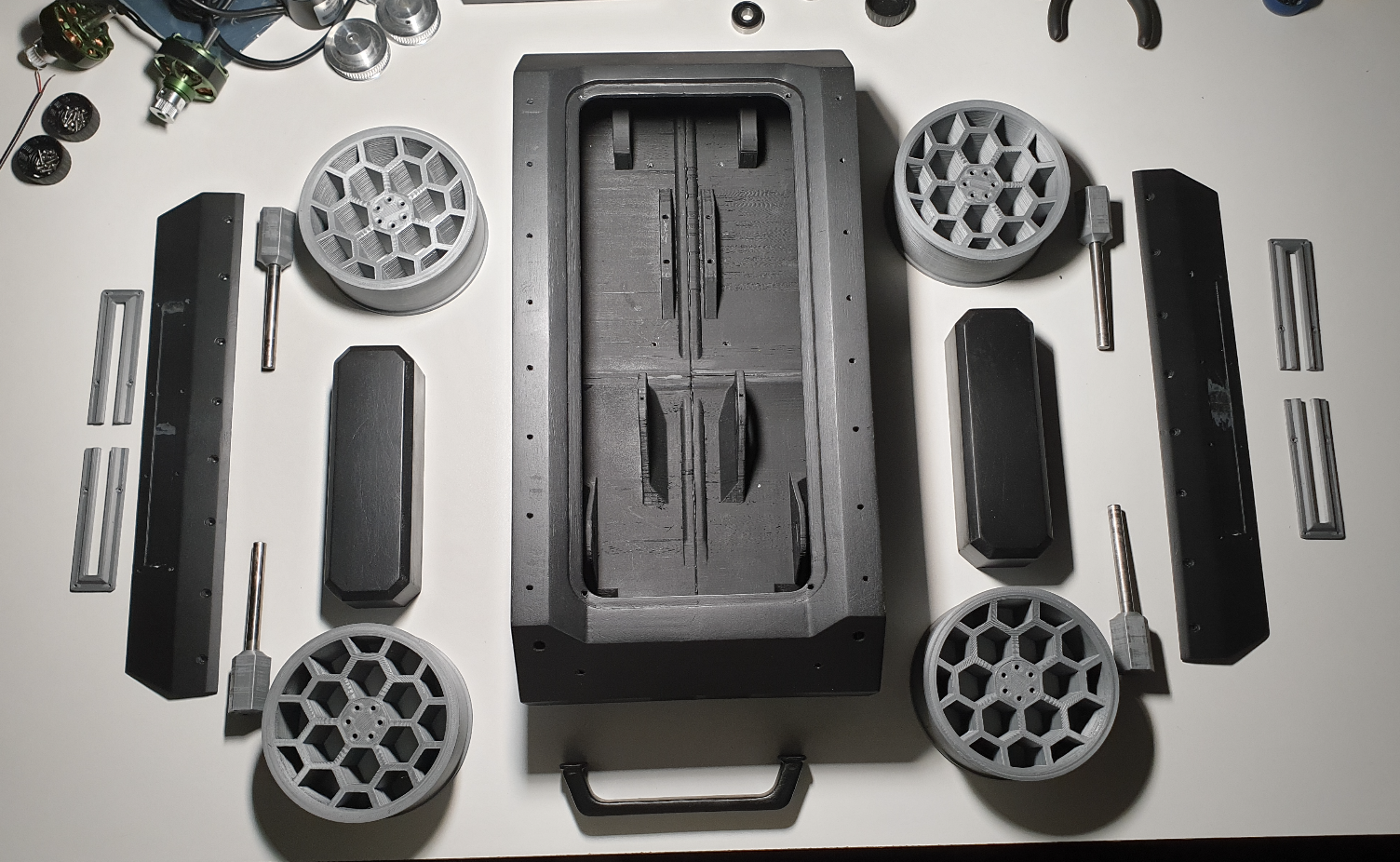 In this one, you can see the outermost parts are for securing the LED sidelights on top of the fenders. These were left as-is. Just as a reminder that this is all 3d printed. Some motors and pulleys are showing up too!
Top cover / the lid
This top cover, will not only serve as a means to enclose the robotic platform, but will double as an accessory or payload bay. The idea is to make something see through, with acrylic so internals can be seen. If you wouldn't like this, it can be made entirely from printed plastic as well.
Mark 1
This version of the lid was intended to be printed in two parts, with a canal that would hold the 2mm acrylic. When joining these parts with glue and threaded rods, the acrylic couldn't be removed. This proved to be a pretty bad design choice. I'm leaving a couple of pictures, just for the record.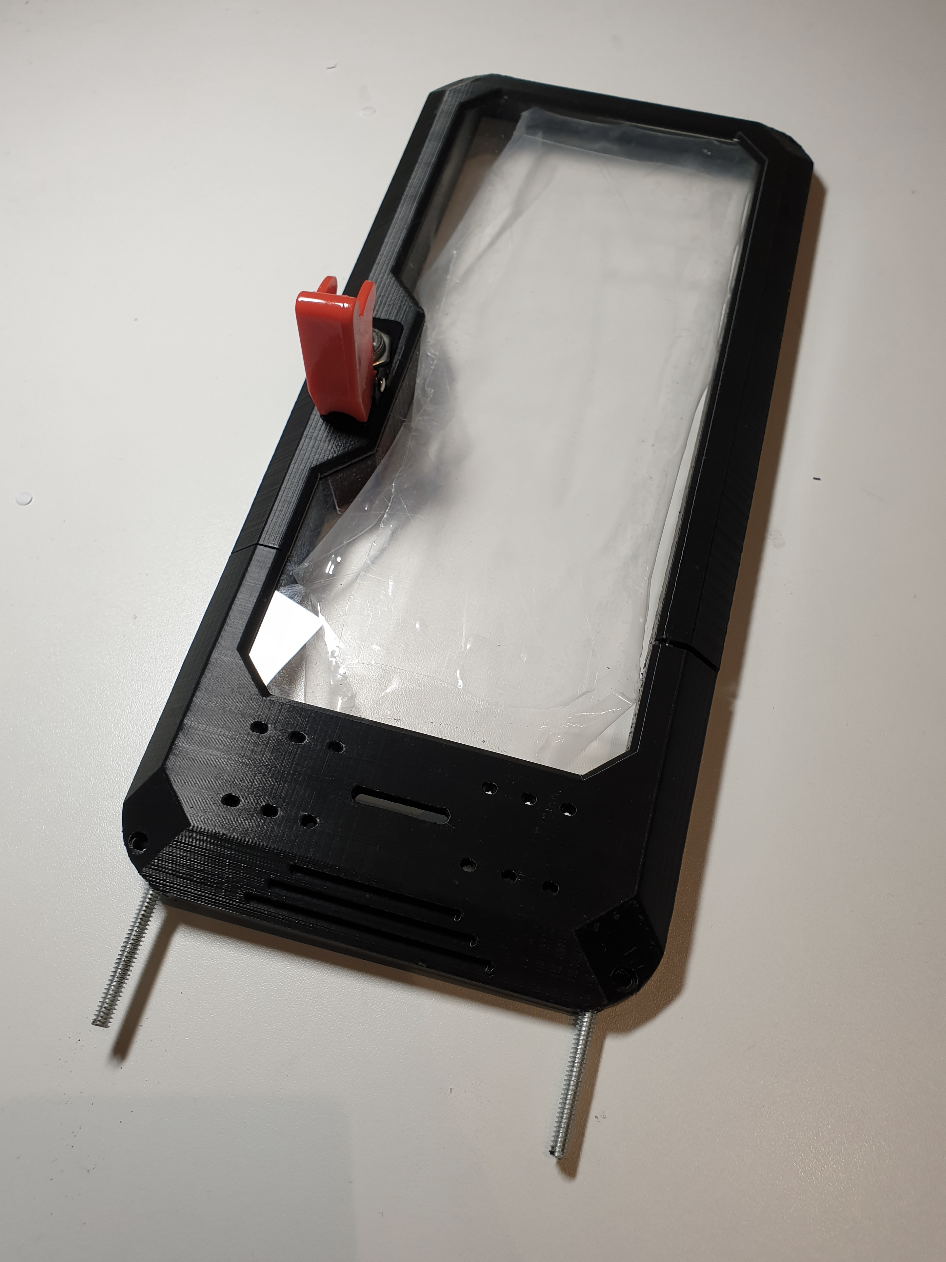 Mark 2
For mark 2, I decided to make the acrylic removable. So instead of enclosing it forever when assembling the cover, it is held in place sandwiched between a lip in the cover and screws from below. Not a super elegant solution, but it proved to be enough.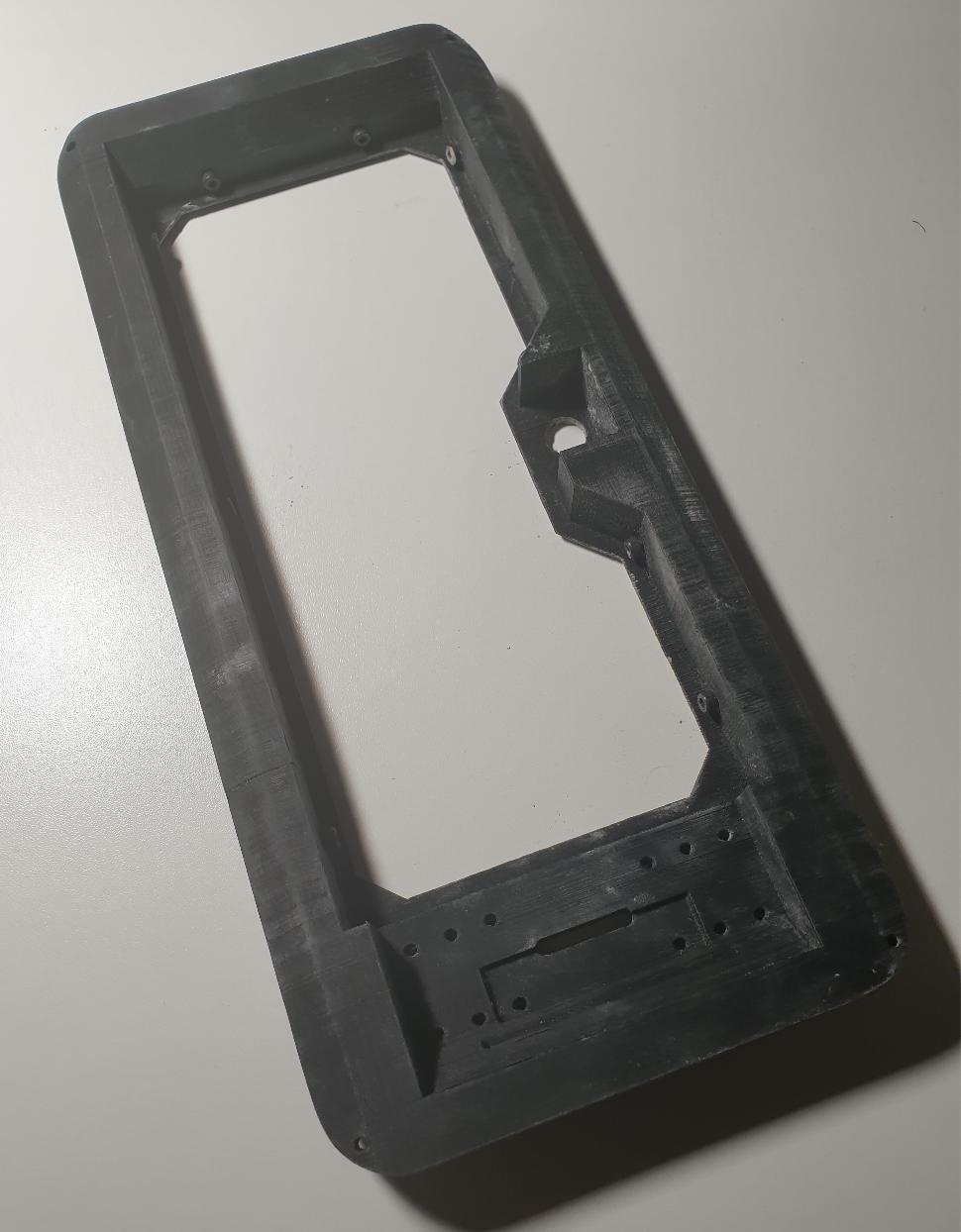 Stay tuned for assembly.