Low Signal Strength?
I assembled the two transistor reflex circuit:
I went with this design as I have built it before and it works.
I did model this circuit in the simulator and the Ge diode can be swapped with a silicon (the diode bias current is about 1.8 uA).
Also the audio output increases as a square of the signal strength (interesting?).
Well the performance was poor, I could just make out a local 720 kHz station.
Had to ground the tuning coil to the circuit ground to stop audio oscillation.
Plenty of hum from my soldering iron.
Plenty of transistor noise.
All the transistor voltages are correct.
Not much better than a crystal set with a good antenna?
Swapped my coil with a MW ferrite antenna coil and it was worse?
So I think the circuit is working properly, just low signal?
Swapped out the Ge diode (1N34A) for a 1N4148 and the performance is about the same (maybe better).
Here is the reflex: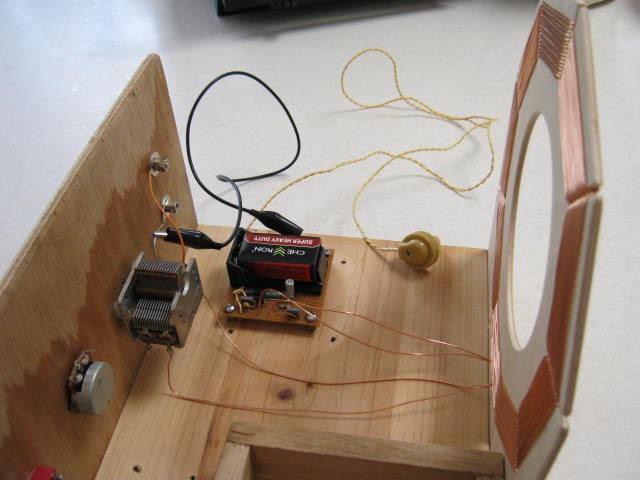 And here is the DIYLC design: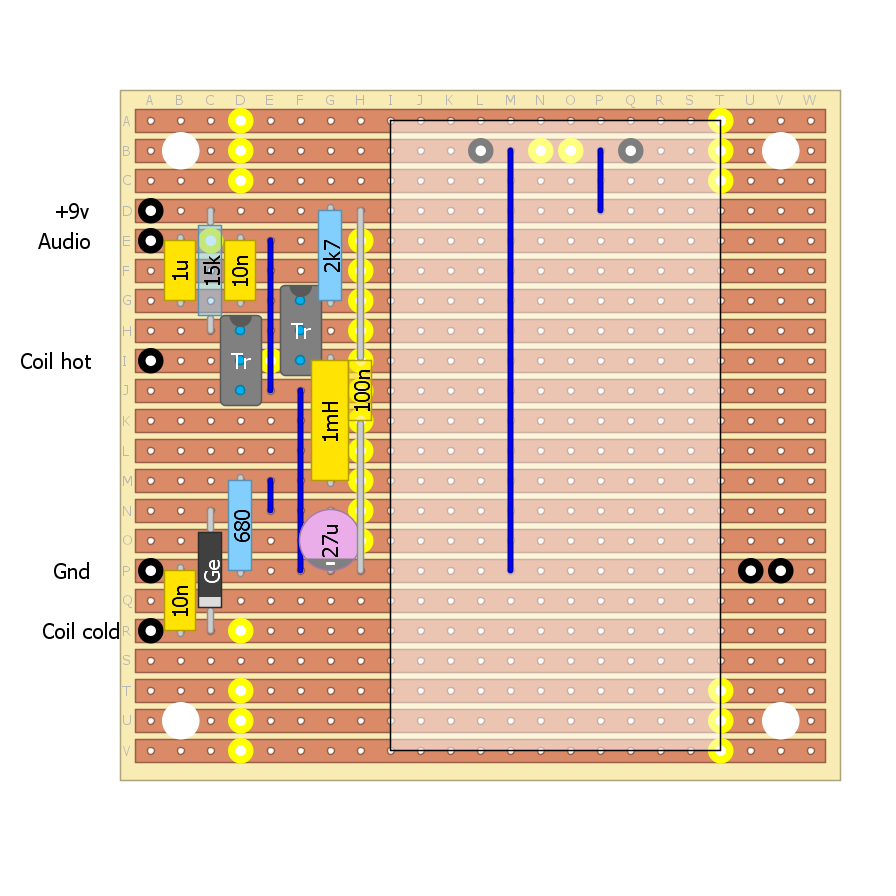 Th only change was to reduce the 100 uF emitter by pass to to 27 uF (25 uF would have been better) to centre the audio gain at 1 kHz.
AlanX