It's finally stopped raining around here and the humidity dropped low enough for me to paint Zero. Jonathan said this material took to paint very well and he wasn't exaggerating. The paint went on very smooth and adhered extremely well.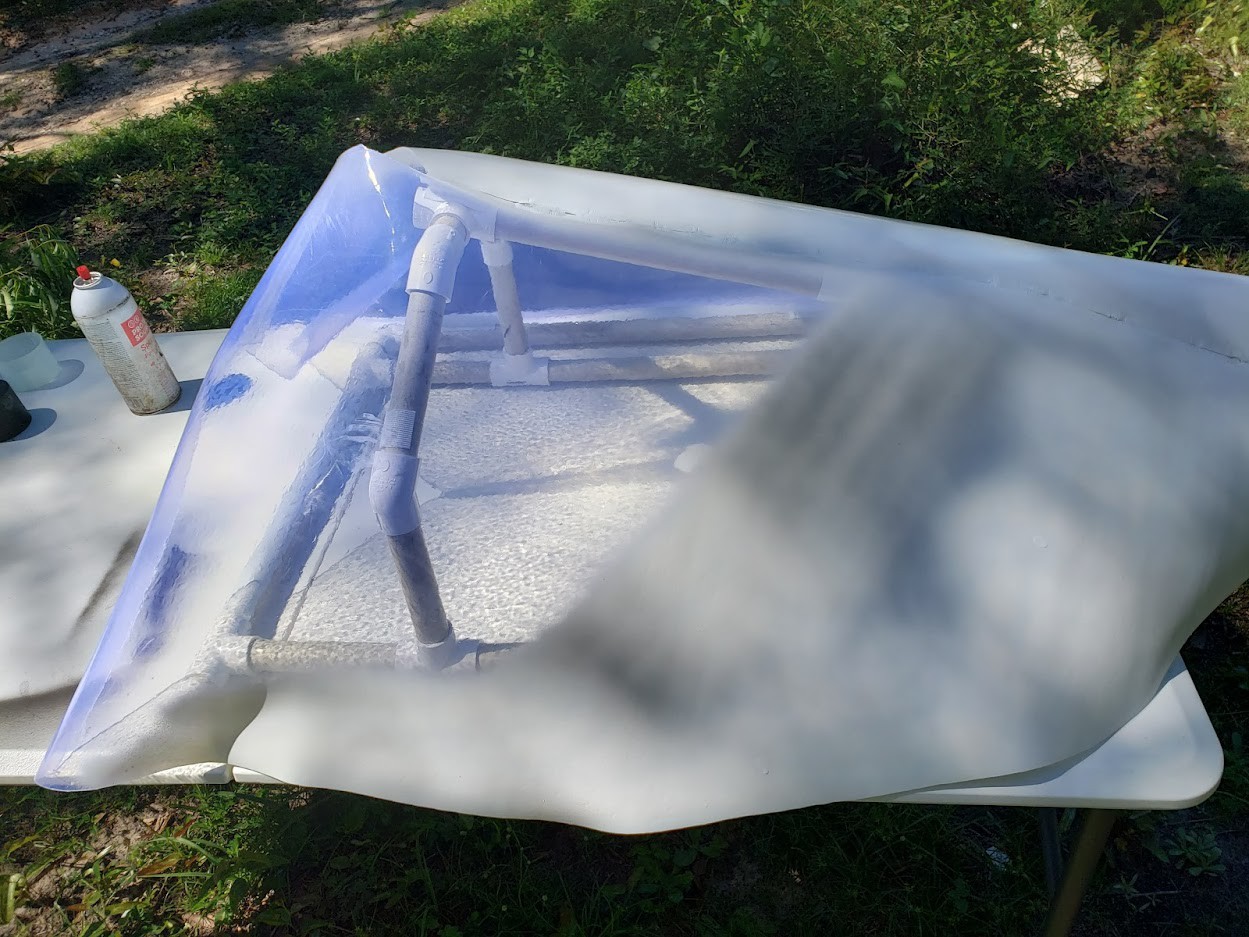 I decided to do a single coat of white primer, a light and very random dusting of glow in the dark paint, and then a matte clear. I got the coverage I wanted with the single coat of primer and since it isn't too thick I might be able to do some internal lighting.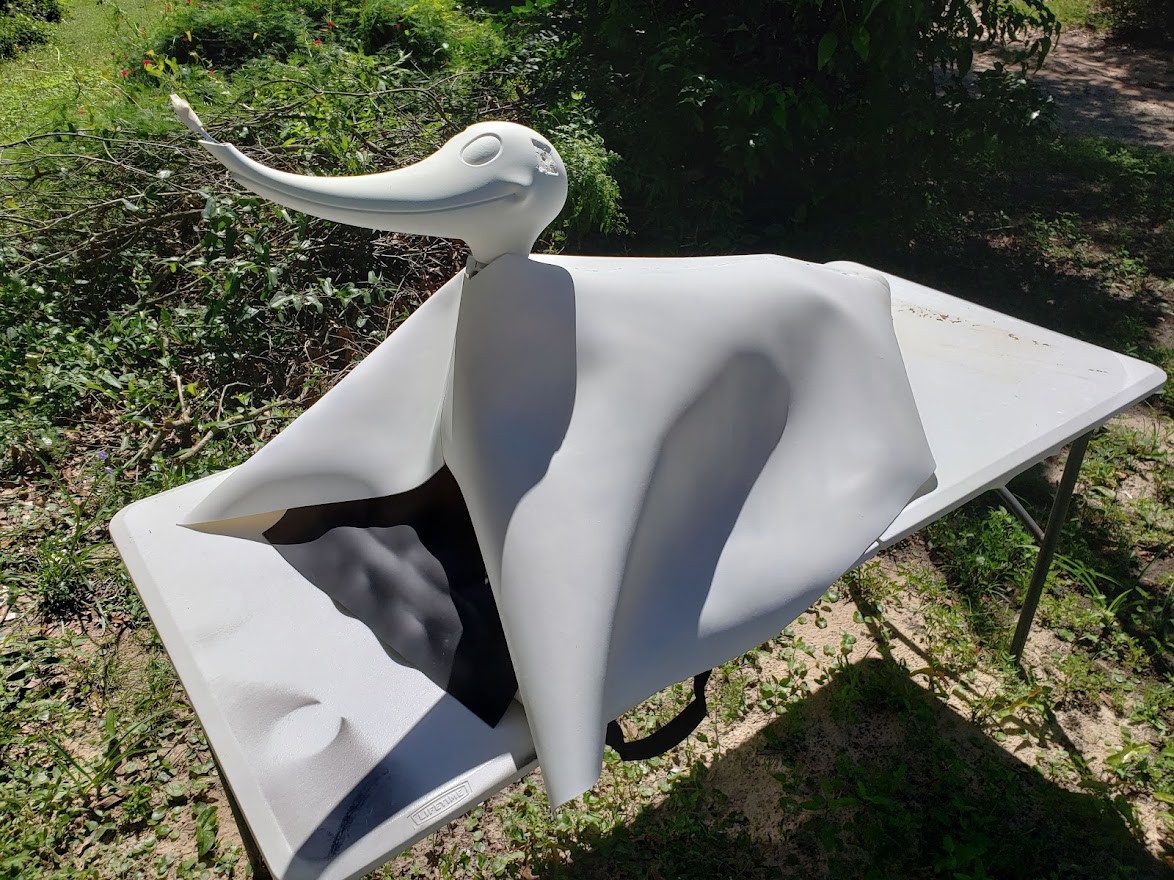 The glow in the dark looks better than I expected. Unfortunately, it's hard to photograph so here are a couple of blurry ghostly photos.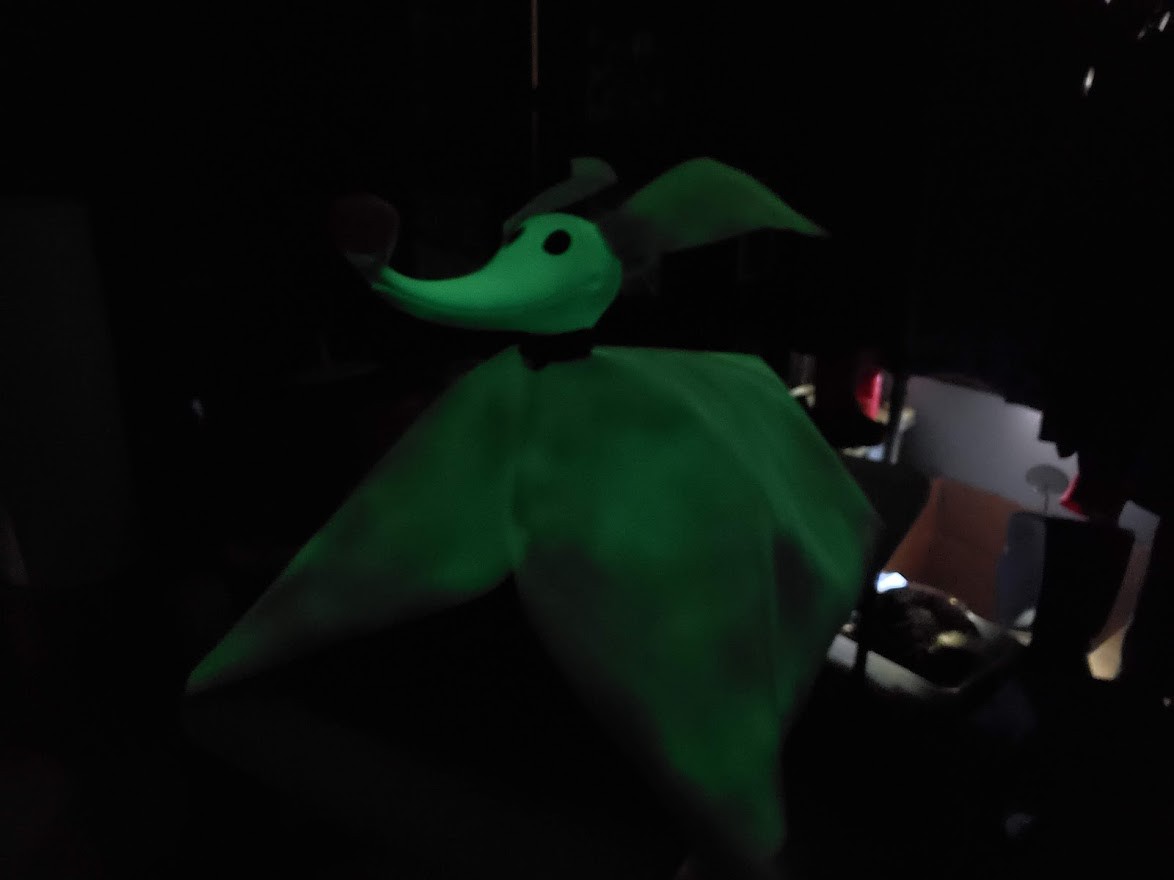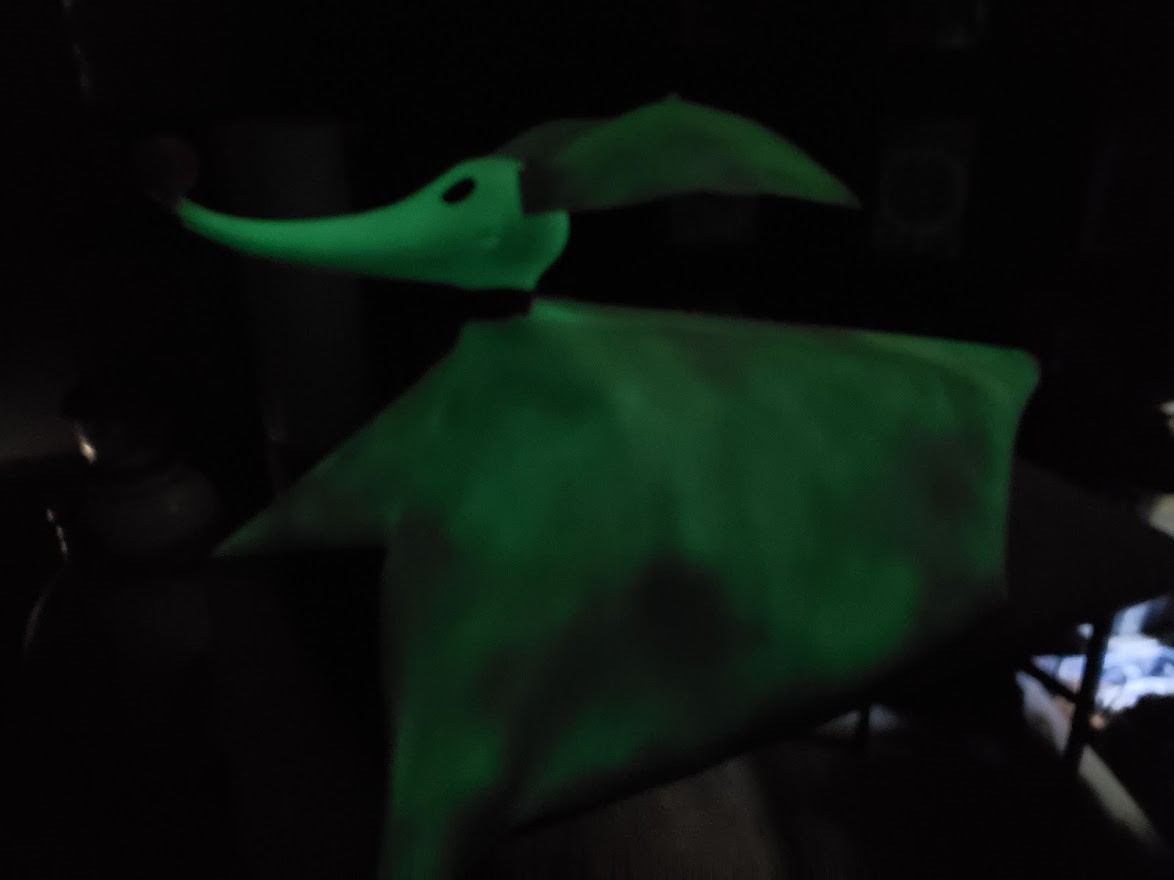 Next up will be letting the glue on the nose dry overnight and then I can see about getting him on the ground for some driving video.