I finished the cover for the back part of the Sol-20. I had to print it in four parts which I glued together and braced.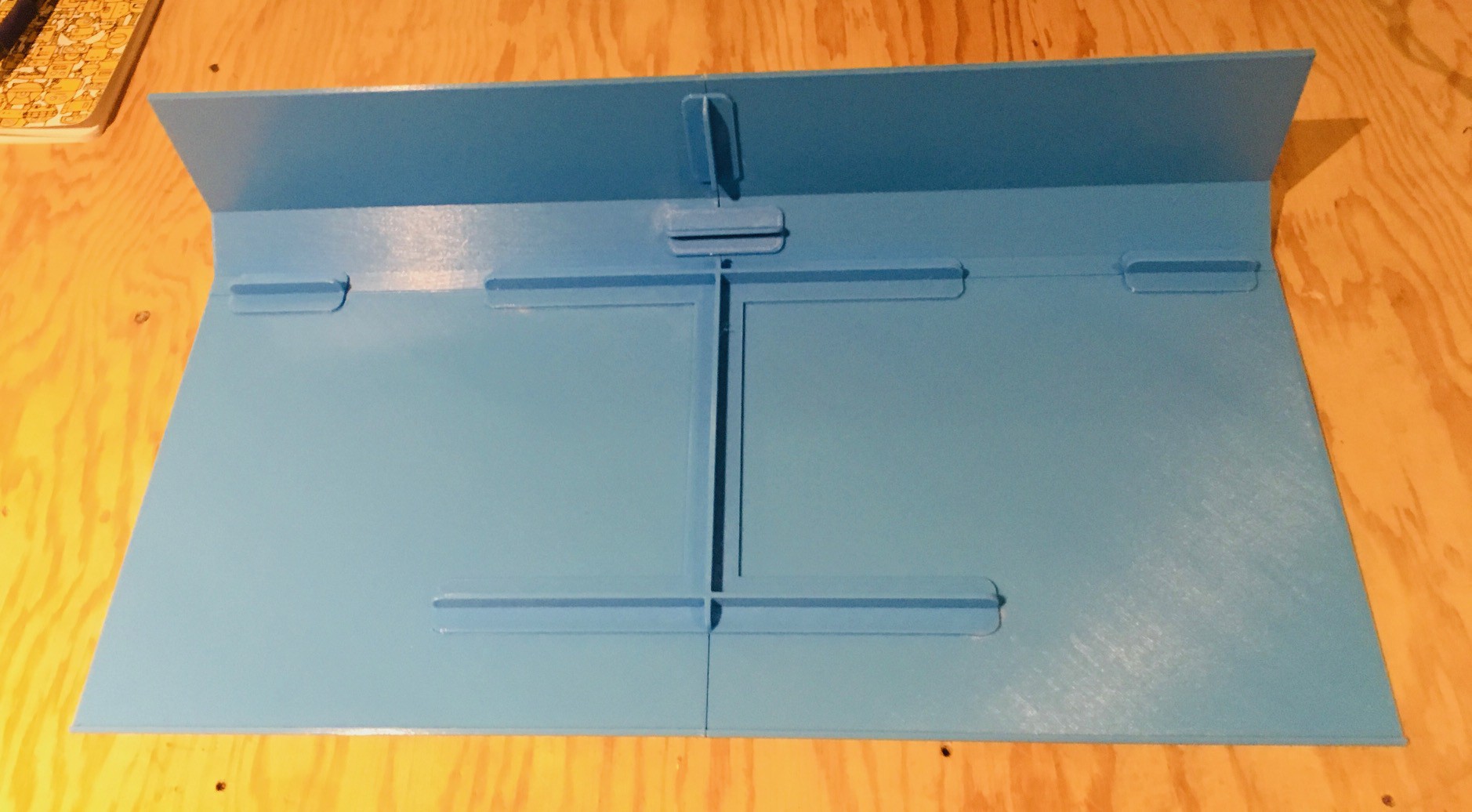 If I get another 3D printer it will have a 500 mm x 500 mm print bed for sure. Or maybe I can just get Ivan Miranda to print these large parts for me ;-)
At any rate the panel fit perfectly on my Sol-20 frame. 

Seeing more of the light blue convinces me that it's my preferred color choice.