We worked with protopasta to get a test run of the material made and tested. We were using a low temp PCL plastic to produce the filament. This stuff is really sticky.
This first batch did not have the high contrast we were after but that is just a matter of increasing the amount of the thermochromatic additive 
Watch Joel's video to see some of the difficulty and the first successful print with the crazy stuff. 
You can see where the print tempature was changed. When this was printed the bottom layers were printed at the higher temperature turning the pigment "off" and the raised bat symbol was printed at a lower temp that would melt the plastic but not deactivate the pigment.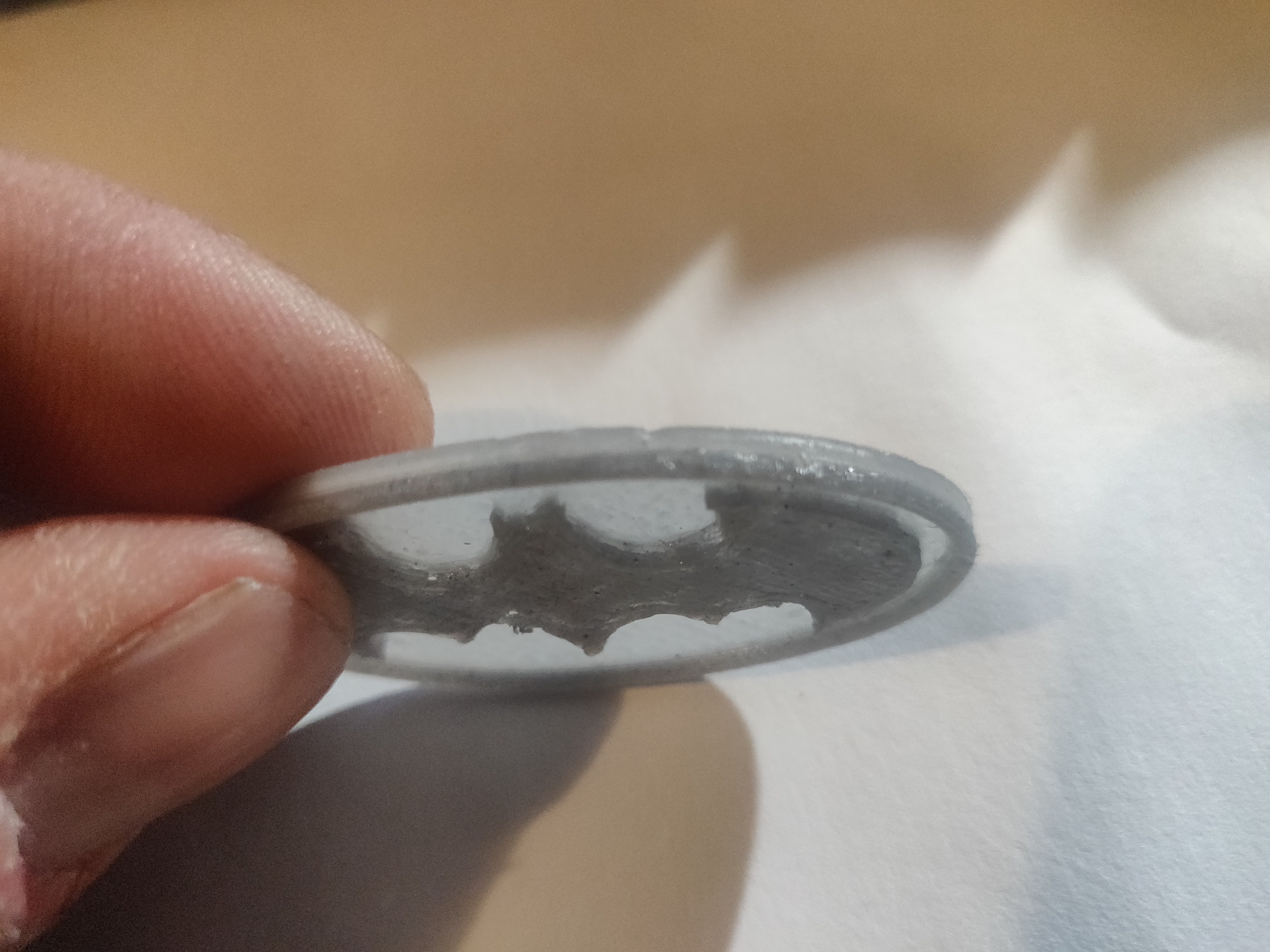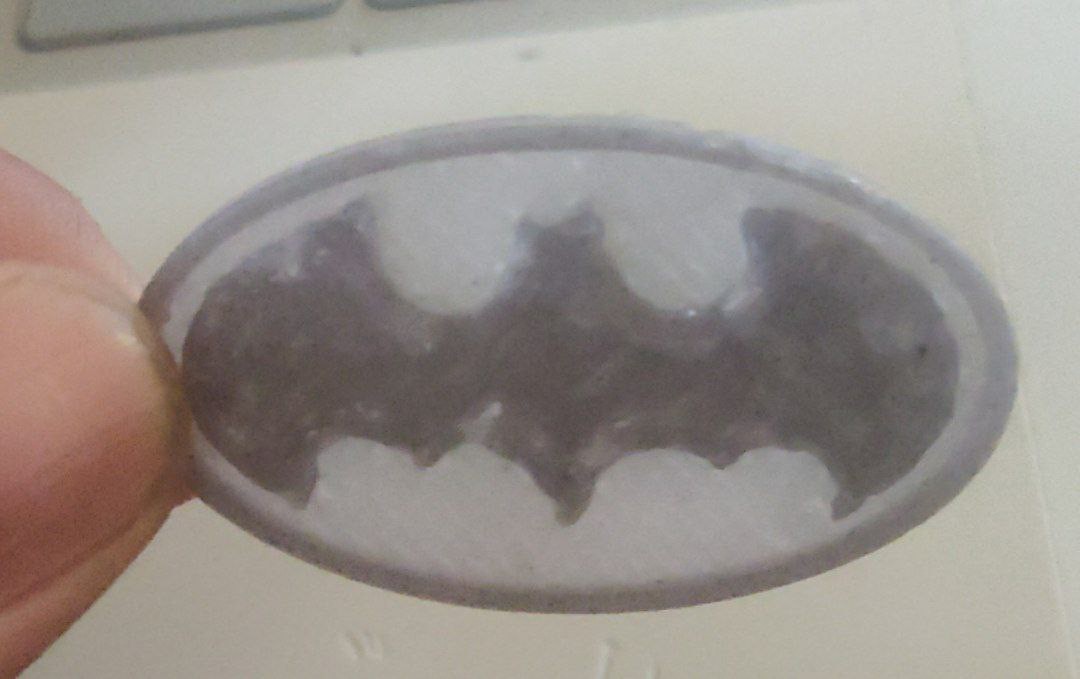 Look at these sexy action shots of the filament extruder at protopasta. It was weird for them to run the machine at such a low temperature so there was a bit of a learning curve and had to run the extrusion much slower than there normal PLA based materials.
Spooling up all that sweet sweet thermochromatic filament while checking the diameter.