We make  reciprocating motion by DC GEAR MOTORS.
As in figure you see.

First we choose to use the Servo Motor do play the Drum But it doesn't worked.Then we moped on DC Gear Motor, the toy tire is attached on it. The prototype we made and tested it as how it can works.
we attached it to batterys to check this. 
After that we made it permananetly.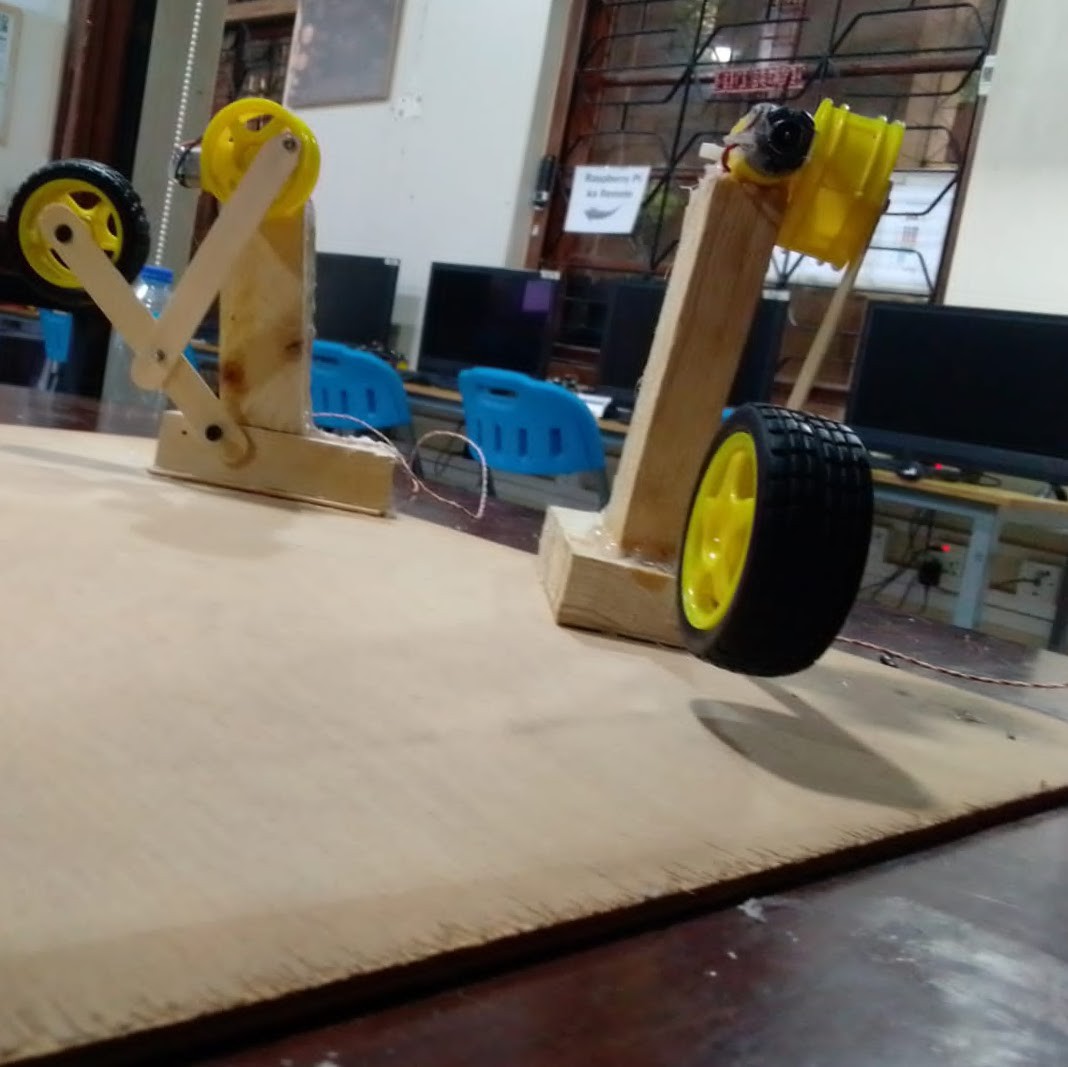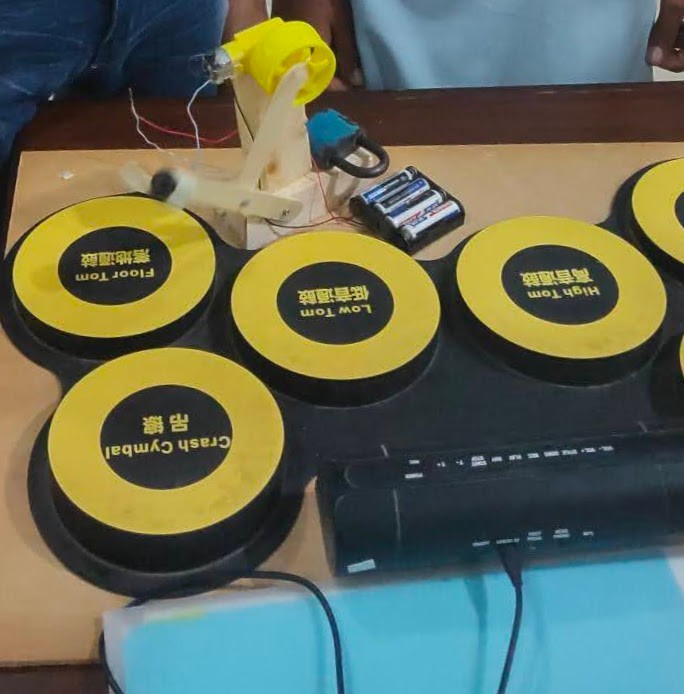 And Finally we made it.