Any truly autonomous vehicle should have the ability to self-charge, we are currently in the process of developing a magnetic docking station.
The render below shows the two charging plates that protrude beyond the frame of the robot. We have machined these plates out of aluminum with countersunk bolts that crimp ring connectors can be attached to with wires that lead to the battery via a short circuit protection circuit. There will also be 3 small neodymium magnets per charging plate to ensure a reliable contact, however, experiments will need to be conducted to identify the appropriate magnet that is not so strong that it drags the charging station away with it.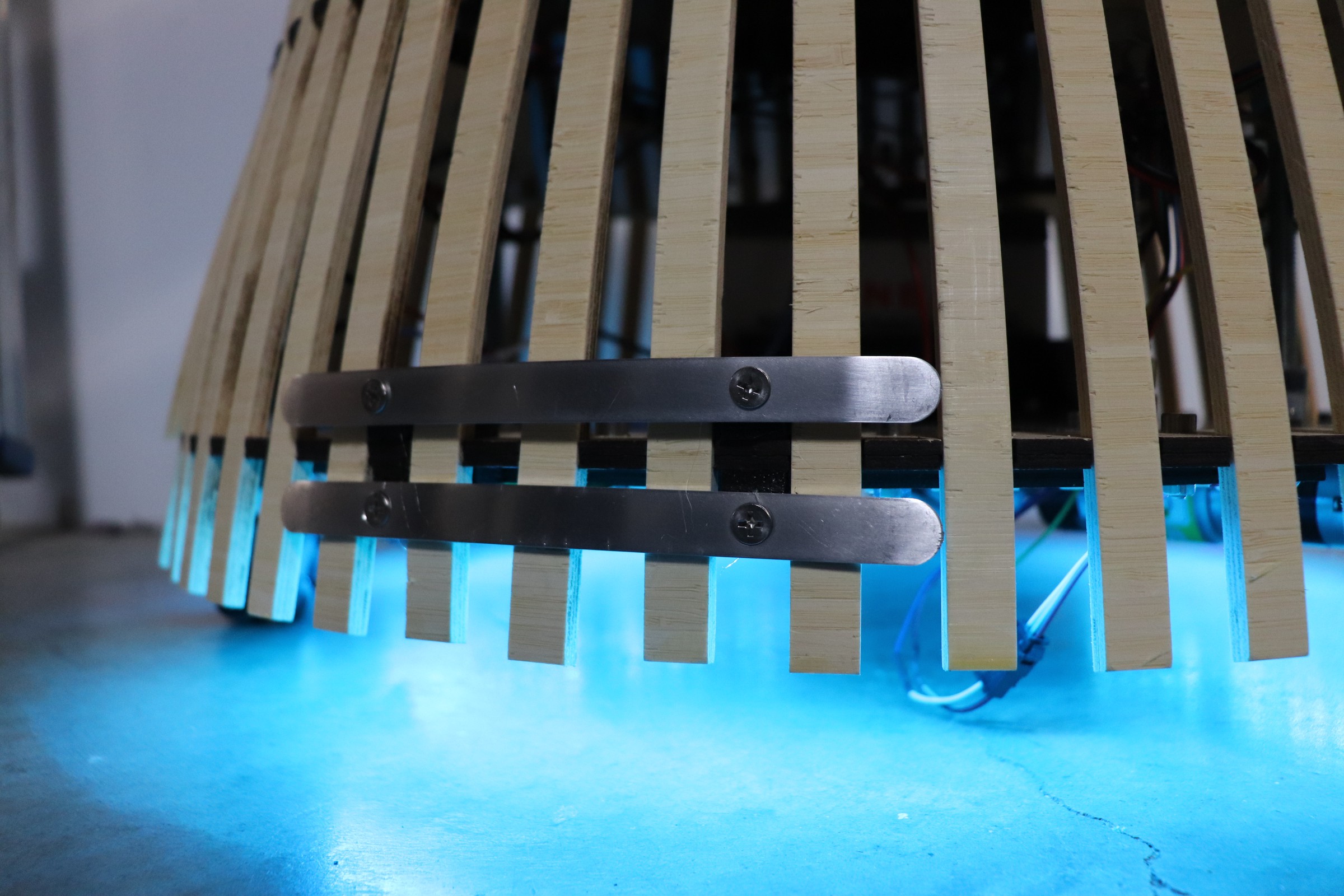 Below is a render of the charging station. The curve has a radius slightly larger than that of the robot to ensure that if the robot comes in slightly misaligned it can push itself into the center of the curve. The backside of the charging station is at 90 degrees and is intended to be placed in the corner of a room. This serves two purposes, firstly, charging the robot in the corner of a room keeps it out of the way when not in use. Secondly, it ensures the robot cannot accidentally push the charging station away since it is firmly wedged in a corner.