---
Tactile silicone buttons with RGB backlighting allow for full control over the unit. You can change operation modes, switch between high and low power settings or go into reverse mode to clean your nozzle. The buttons also give you access to different setting modes like fine-tuning the vacuum power modes or adjusting the LED brightness to match the lighting of your workplace.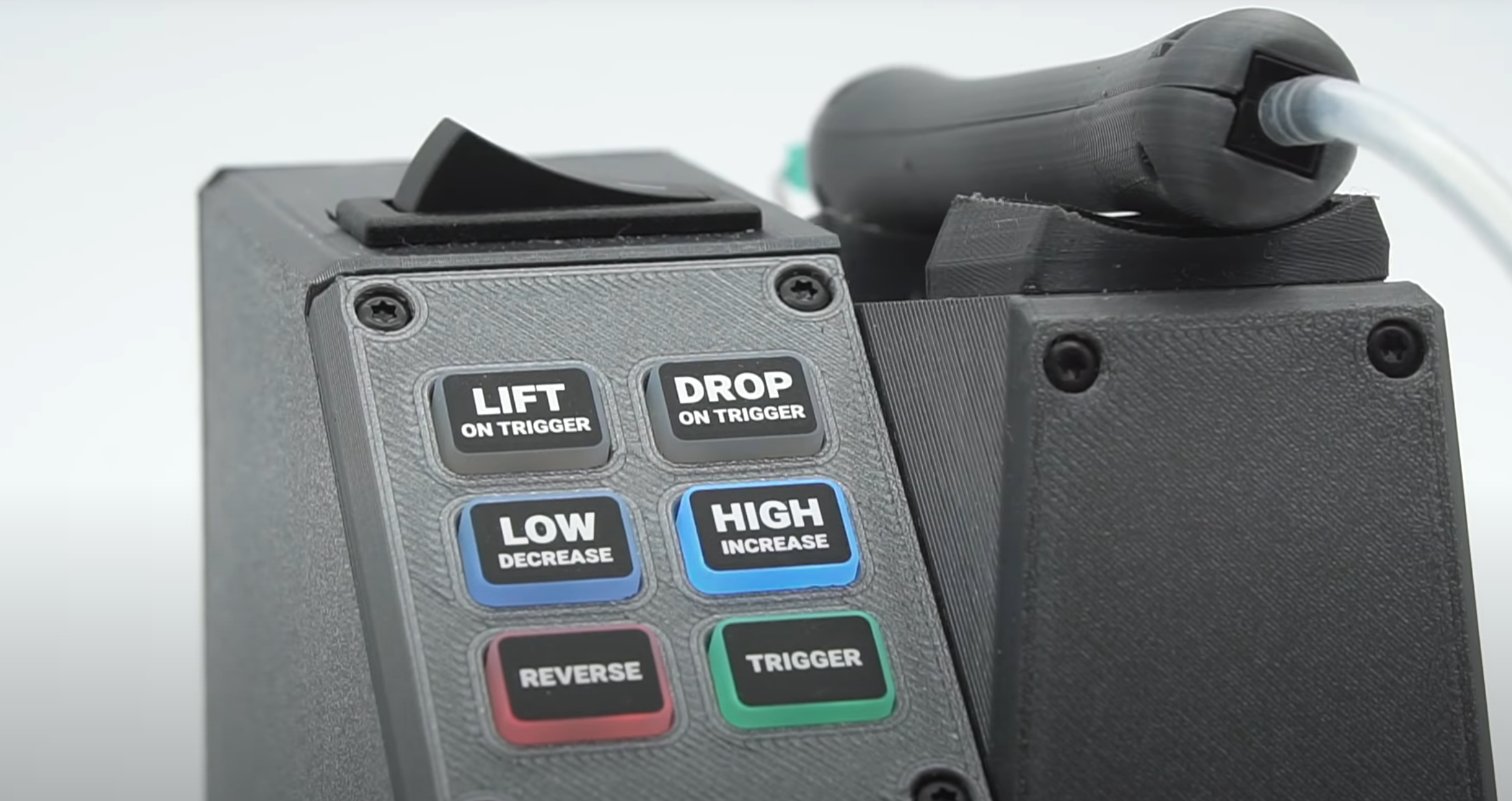 ---
The pneumatics feature a useful pressure relief valve that dumps the vacuum when releasing the foot pedal. This ensures that your part gets released quickly. On request the valves can switch from suction to blow mode, this allows for a quick and easy nozzle clean in case you have sucked in debris like solder paste by accident.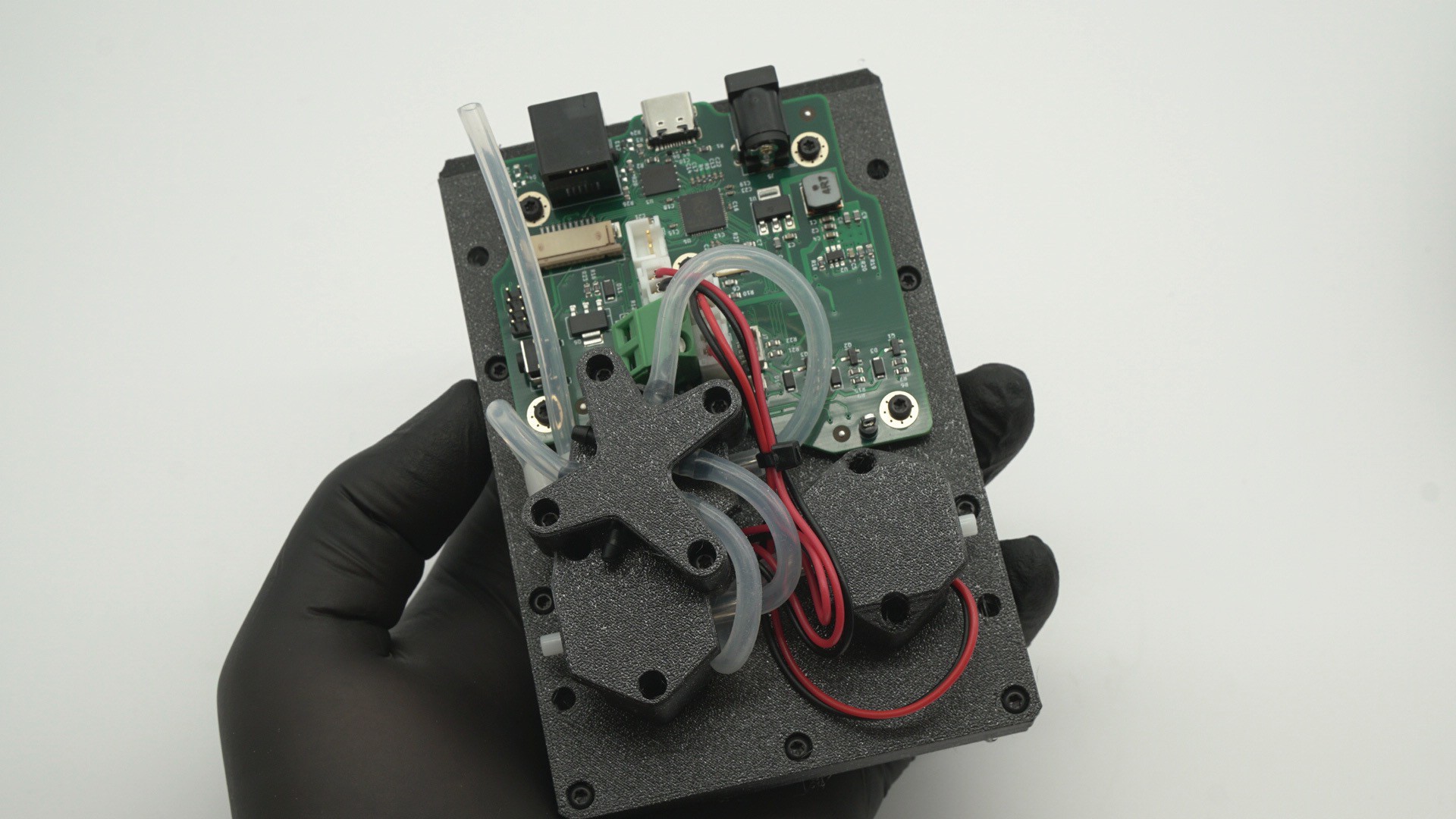 ---
A sintered air filter is installed right before the air enters the system. This protects the vacuum pump and all the valves from debris being sucked in by accident. The filter is accessible from the outside and can be cleaned and reused easily.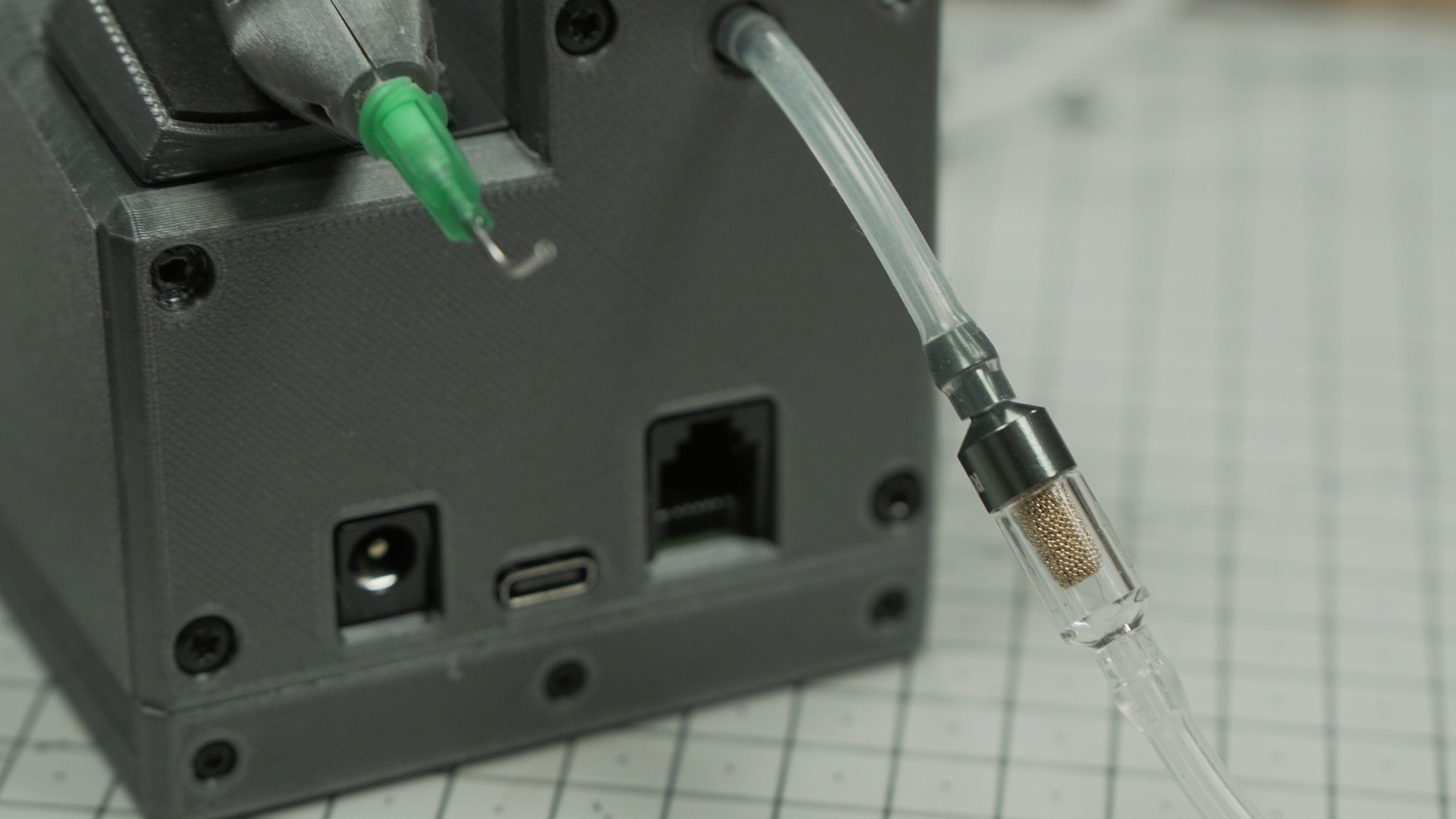 ---
The Pixel Pump is made for individuals and organizations to cover the range of creating single prototypes all the way up to small or middle-size production runs. It's super easy to use and for smaller batch sizes it's is actually faster to set up than an automated pick and place machine.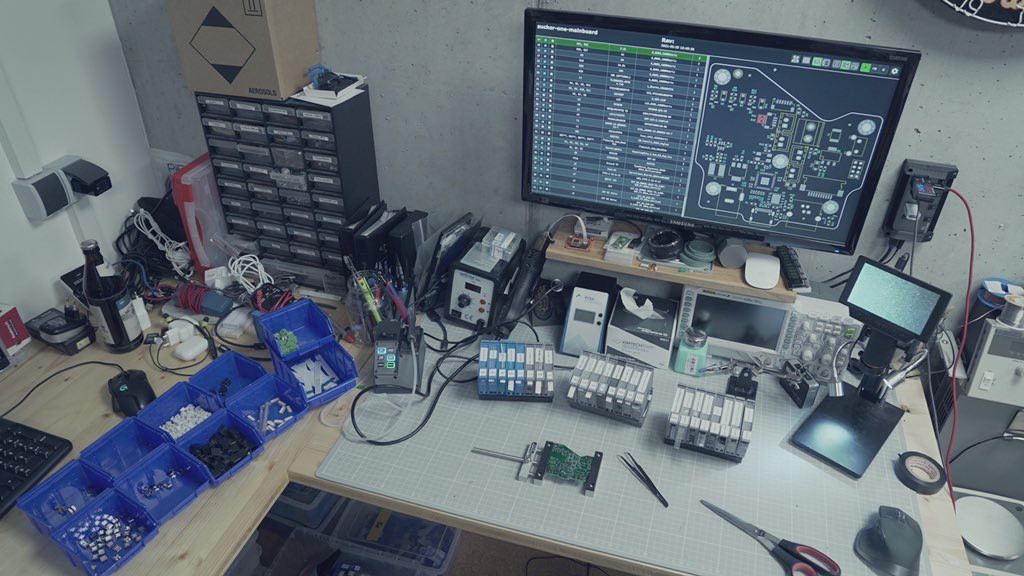 Especially in combination with the SMD Magazines, it's the perfect companion for hobbyists and professionals who love making their own PCBs.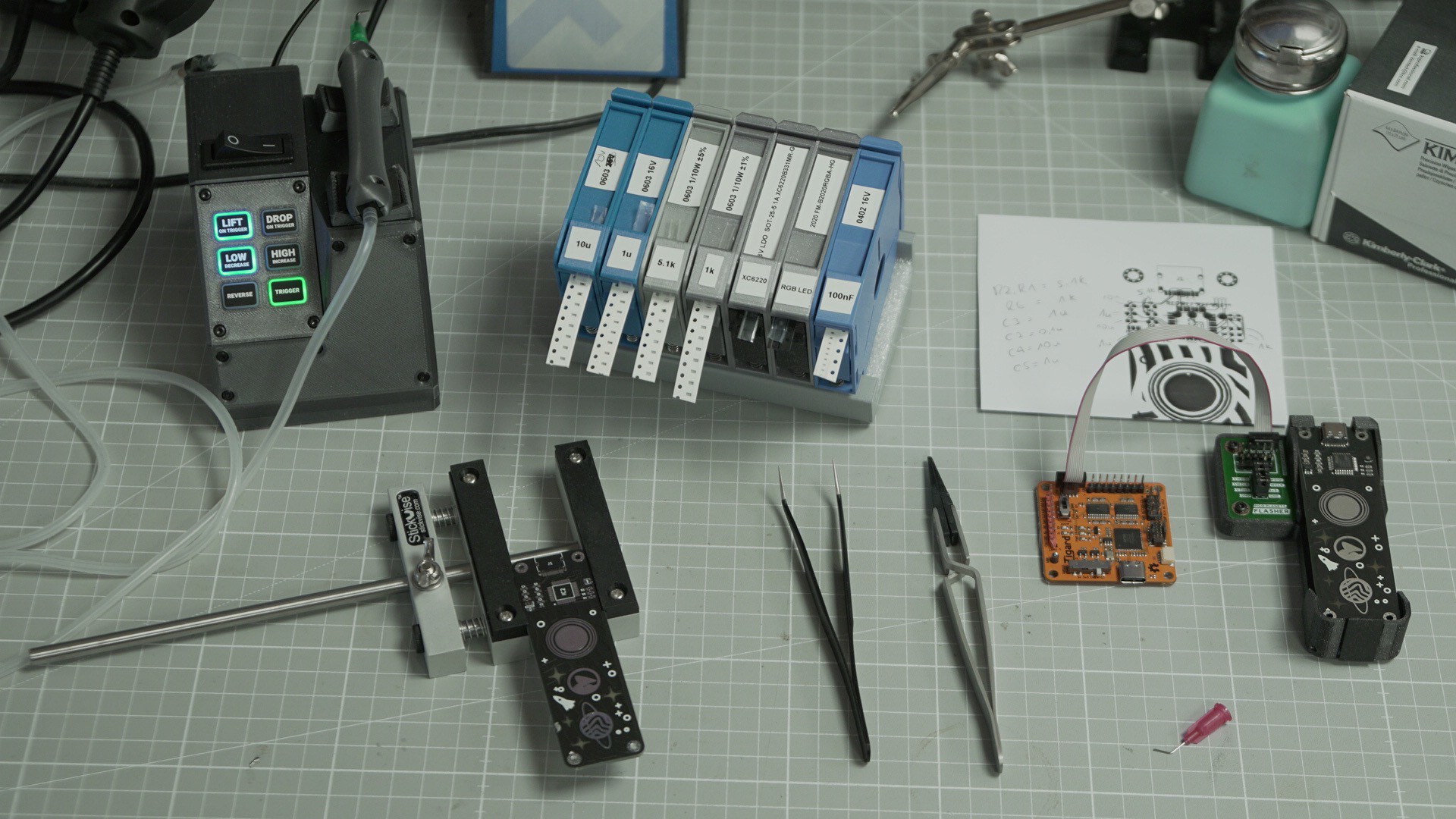 ---
The Pixel Pump is manufactured in my shop in Germany. It's fully 3D printed which allows me to adjust the production on the fly, respond to changes quickly, avoid expensive tooling and be able to print replacement parts anytime and on-demand.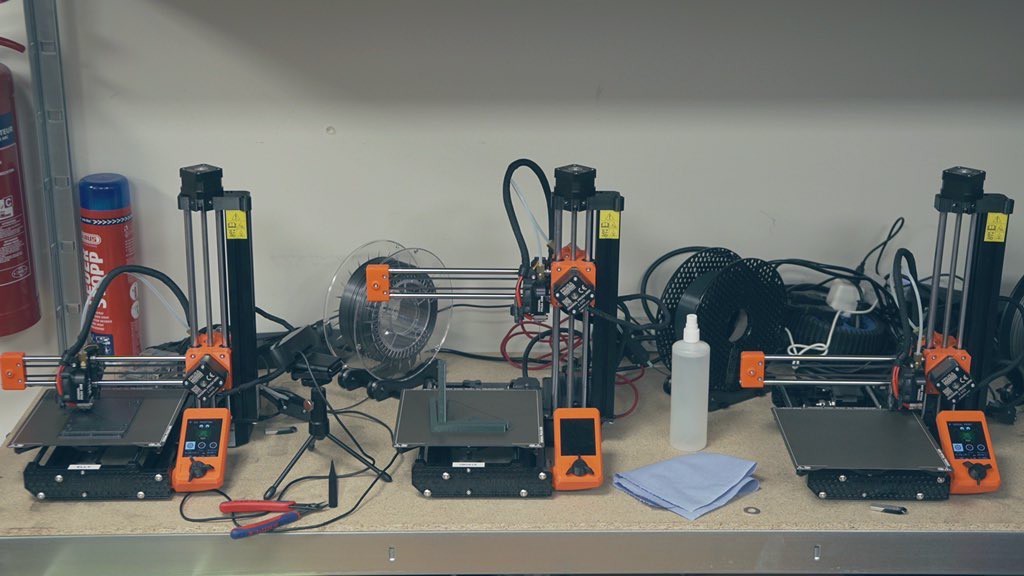 ---
To be able to bring this product to market I have signed up for a CrowdSupply campaign which is currently in a pre-launch phase. If you are interested in getting hands on a Pixel Pump I highly encourage you to signup on the
project page at CrowdSupply