Output all the attached parts and assemble as follows.
Fasten the Bottom and Lower case with 6 M3 screws, and attach the Motor Driver & Stepper Motor connector board.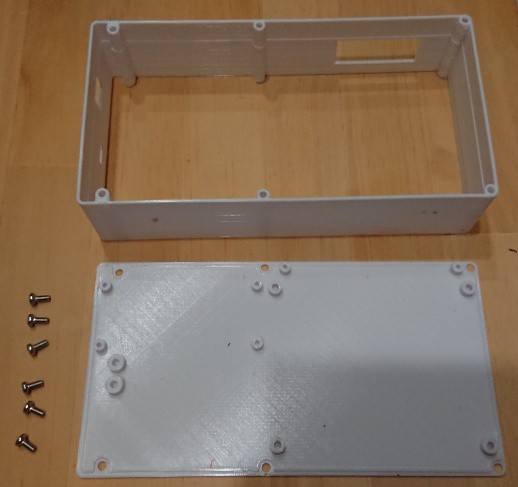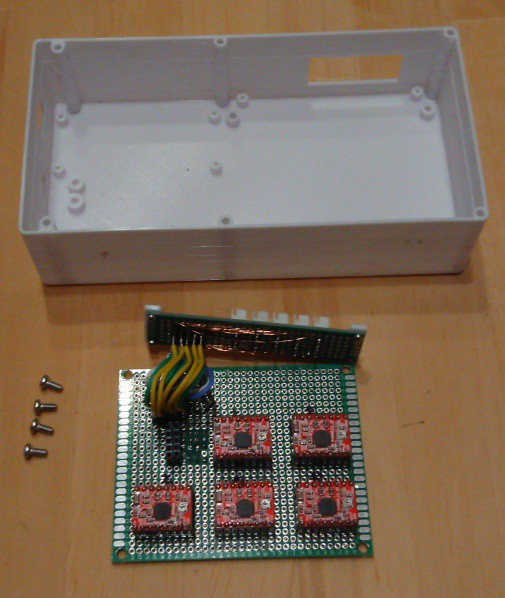 Attach the PICO to the Raspberry Pi PICO connect board and attach the board to the case.
Connect the PICO board to the driver board with the connector.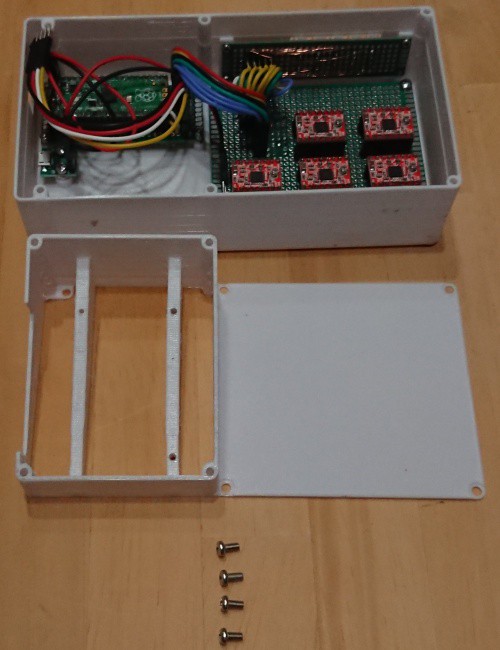 Attach the middle component of the case with four screws.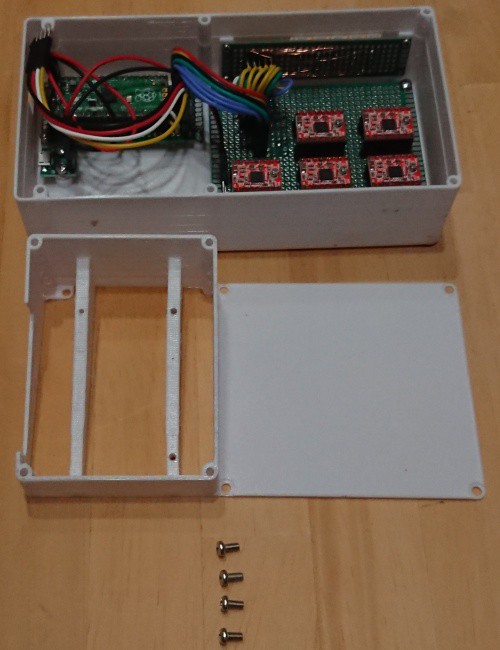 Connect the M5Stack connect board to the Raspberry connect board with the cable.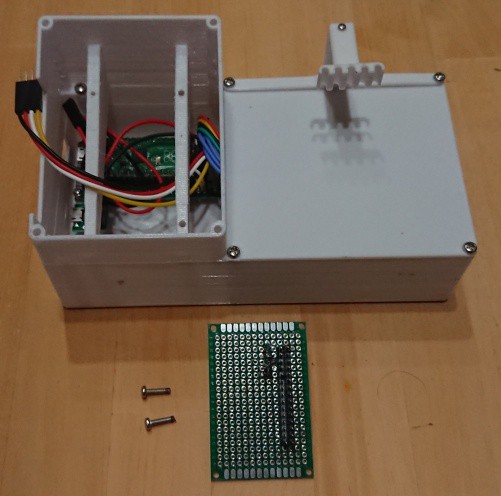 Attach the M5Stack connect board to the housing.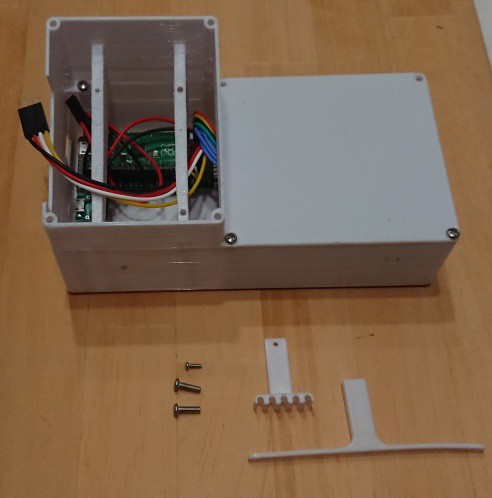 Screw in the tube bracket and clamp, then attach them to the housing.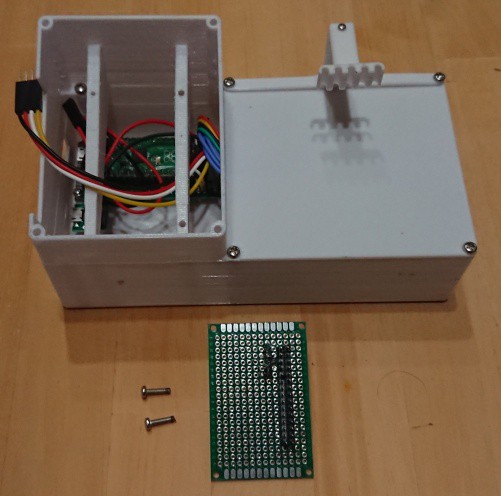 Attach the top part of the housing and insert the M5Stack into the board.