That was one of my favorite Seargent Bilko episodes.  If you are familiar with the one where Bilko rents an empty store, and everyone wants to buy a piece of the action.  Sadly, Radio Shack's are gone, and now Fry's.  So I can't tell you just where to buy one of these old projects cases from something that I ACTALLY built sometime back around 1994.  Yet it does appear to be capable of housing a P2 Eval board well enough to be able to hook up scope probes or other devices via the provided BNC connections.  Some series resistors would probably be a good idea, as a sanity check.  Maybe there is nothing to see here.  Maybe these aren't the 'droids you are looking for.  Or Maybe.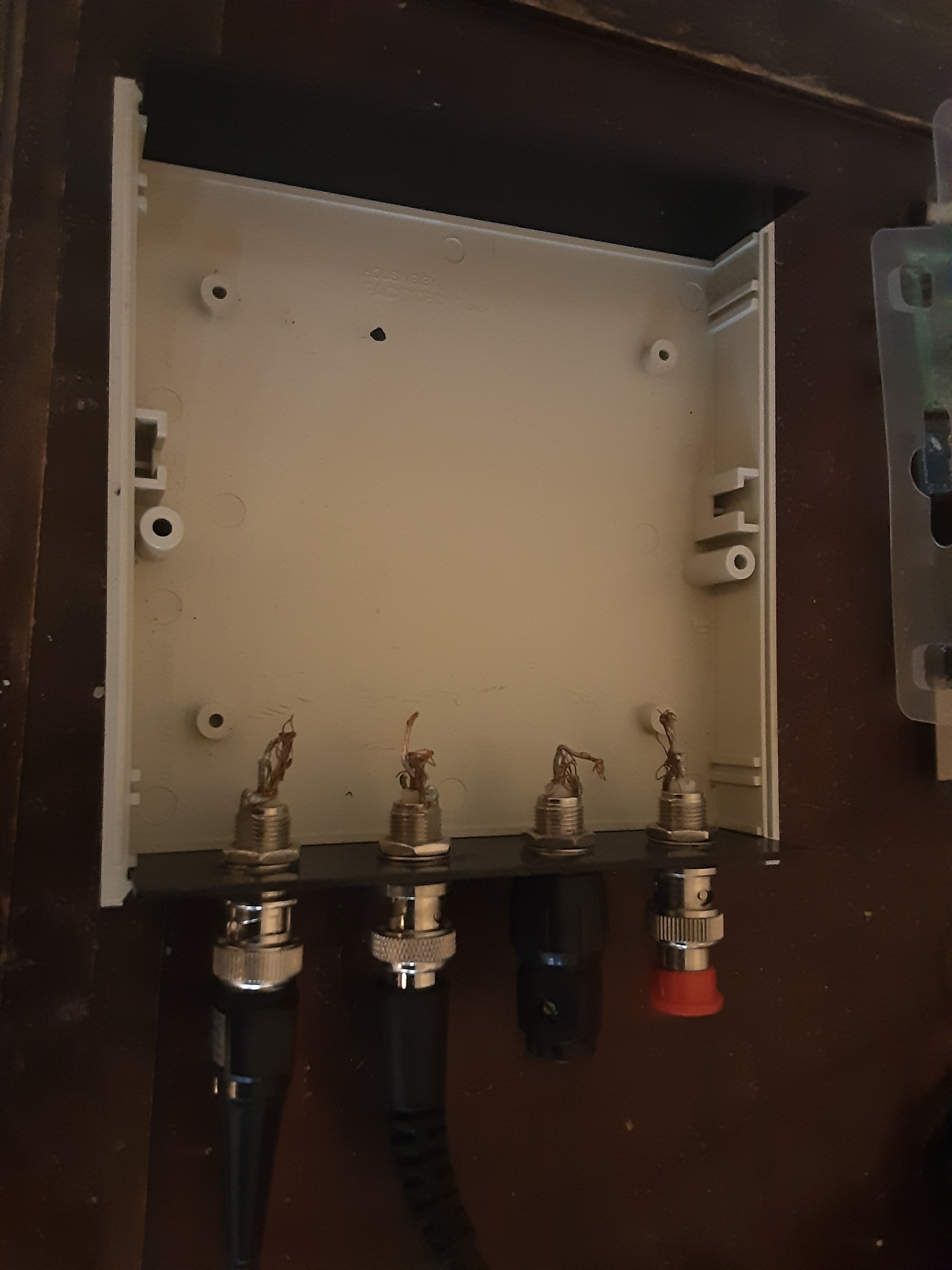 Maybe we could add an op amp kit for Welleman for input and output buffering.  Now as it turns out, I built the Welleman kit, but left some capacitors out, since the kit is a two stage op-amp; and by leaving those capacitors out, or at least off the board, I can possibly use it for a separate audio input and audio output.  Also seen are various components that might turn out to be useful, such a MIDI connectors, SPDID, Ethernet, and so on.  There is even a barometric pressure sensor, altimeter module.  Now what might that be useful for?  A home weather station?  A digital flute or saxophone?  But what if I don't play saxophone?  We're not quite there yet, in any case.  But ah, the possibilities!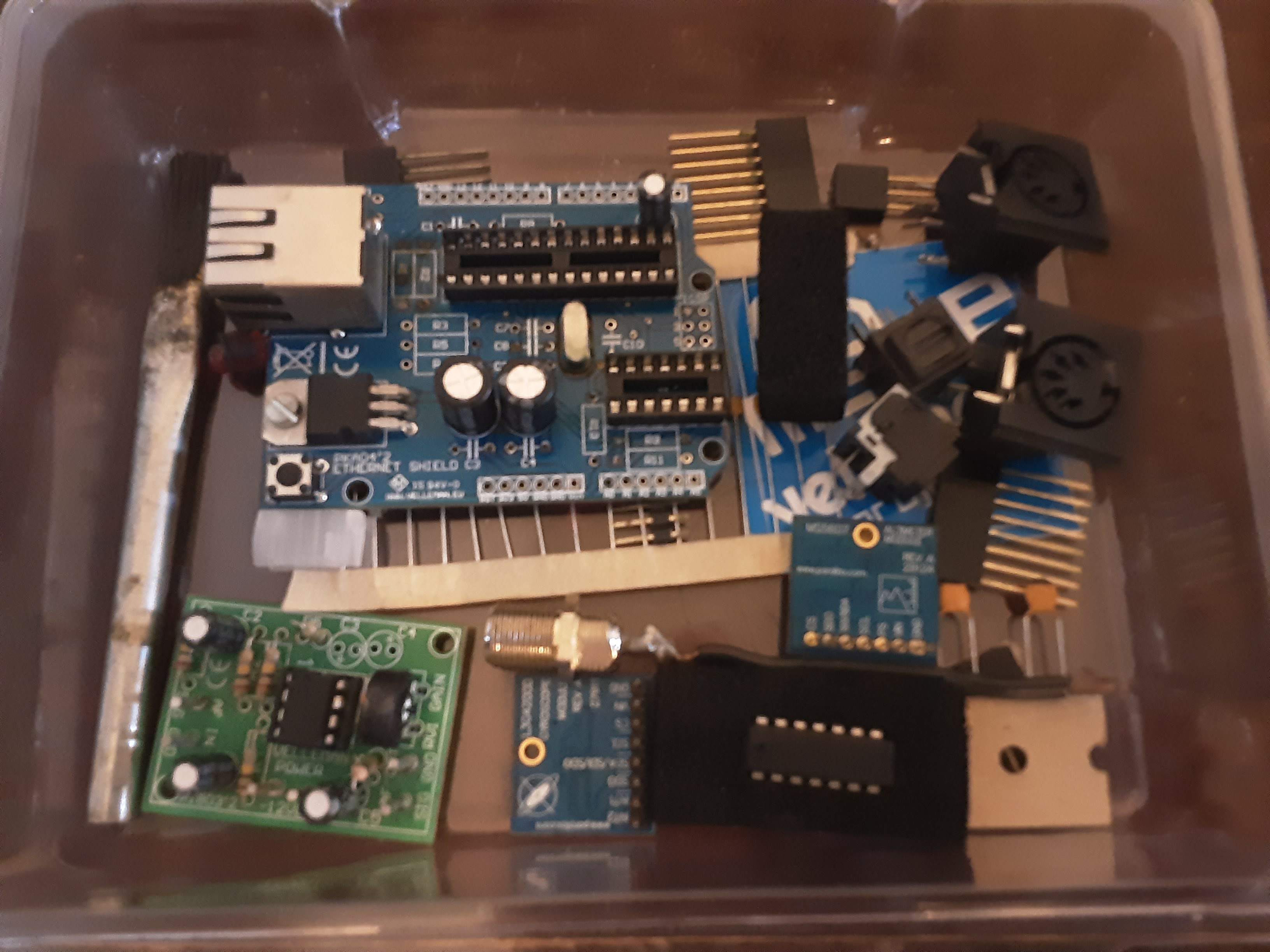 Now we get a closer look.  Will it work?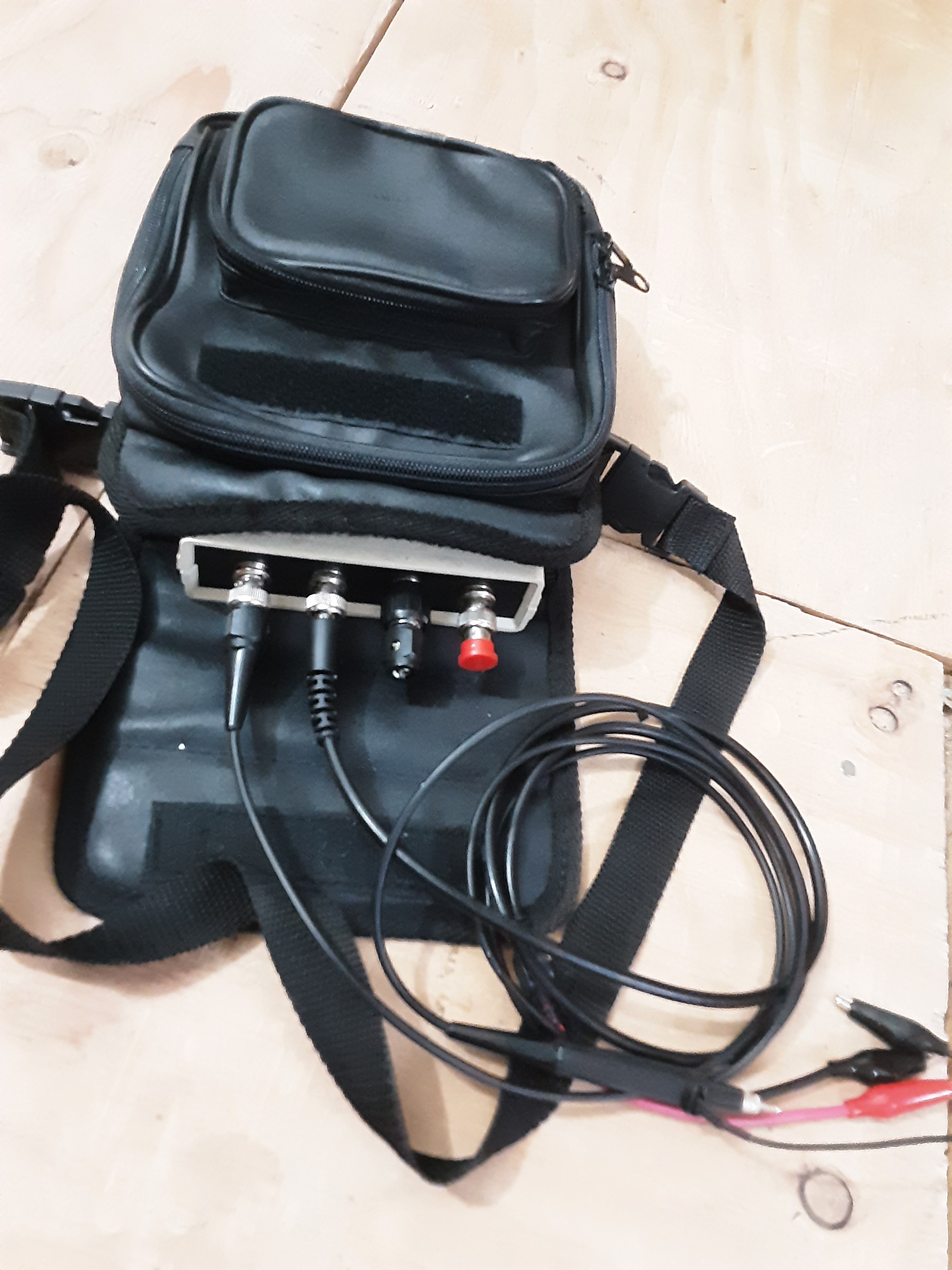 As it turns out I could probably cram quite a few of the aforementioned parts into "the empty" store, even if space is a bit cramped, but the payoff might be well worth it.  I'm not sure what the brand name is on this fun little camera gadget bag that i just happen to have around.  Yet now we are in the realm of possibilities for such things as  portable 4 channel oscilloscope, with Bluetooth interface, or simple audio and or NTSC video in out fun stuff.  The Parallax P2 EVAL board has an interesting clam shell configurability, i.e., as a possible way getting more functionality in the available volume, without needing more horizontal board real estate.  Of course there is Arduino, but can Arduino go to over 200 Mhz on its digital I/Os?    
The previous concept considered the use of a "blue" box, which is still under consideration, AND in use! But where is this train headed?