David Cook on Grabcad share with the community a wonderful scan of the DJI FPV: (thank you !)
if you wish to download the source file and say thanks: https://grabcad.com/library/dji-fpv-quadcopter-scans-1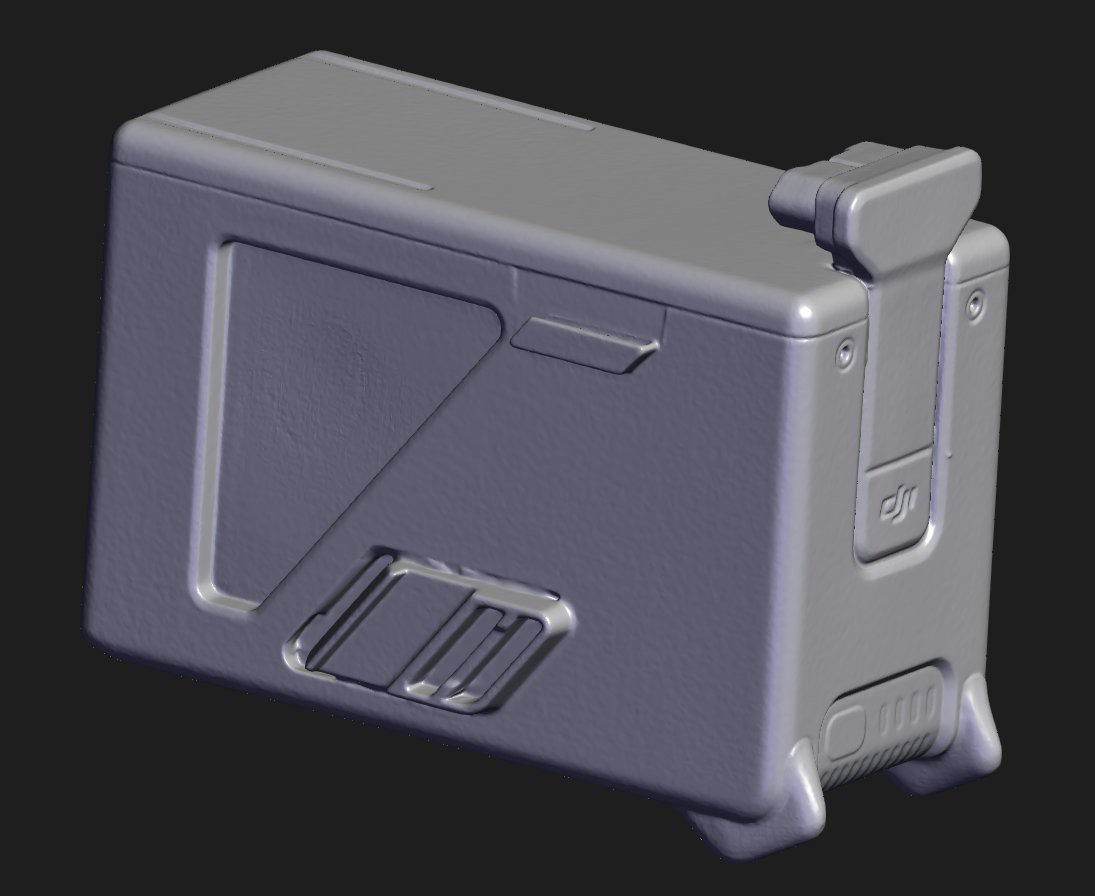 From this .STL file,  I used solidworks do generate a printable and usable battery case. (on going)
----------------
Please go check out the project of Duane Degn regarding DJI FPV Investigations
https://hackaday.io/project/178299-dji-fpv-investigations
----------------
This is a product found on internet. I decided to do a DIY version and share the printable files.
What did they do :
- printed a battery casing
- extracted the original electronic from a DJI FPV battery,
- removed the existing cells
- soldered plug for balance and power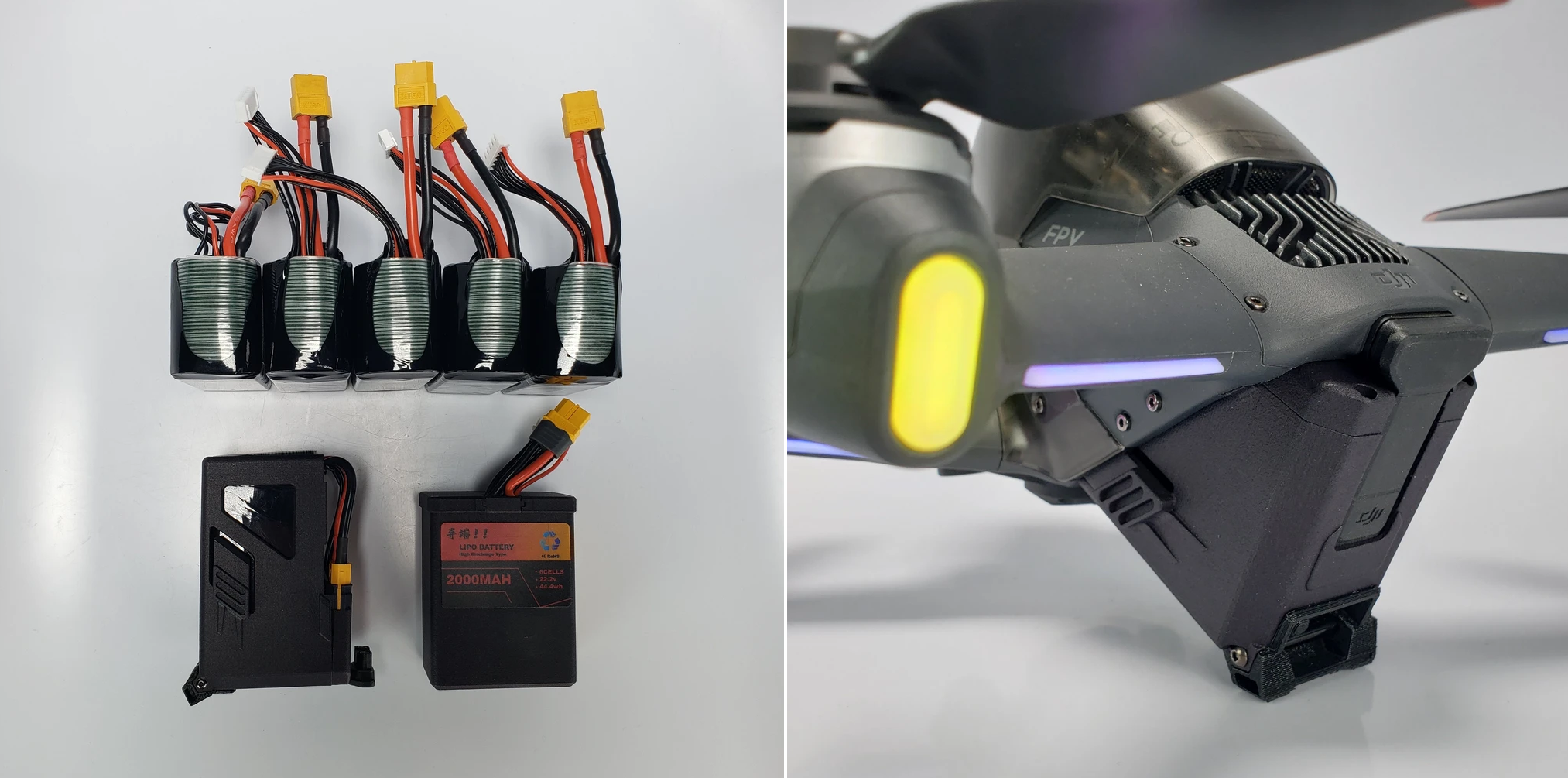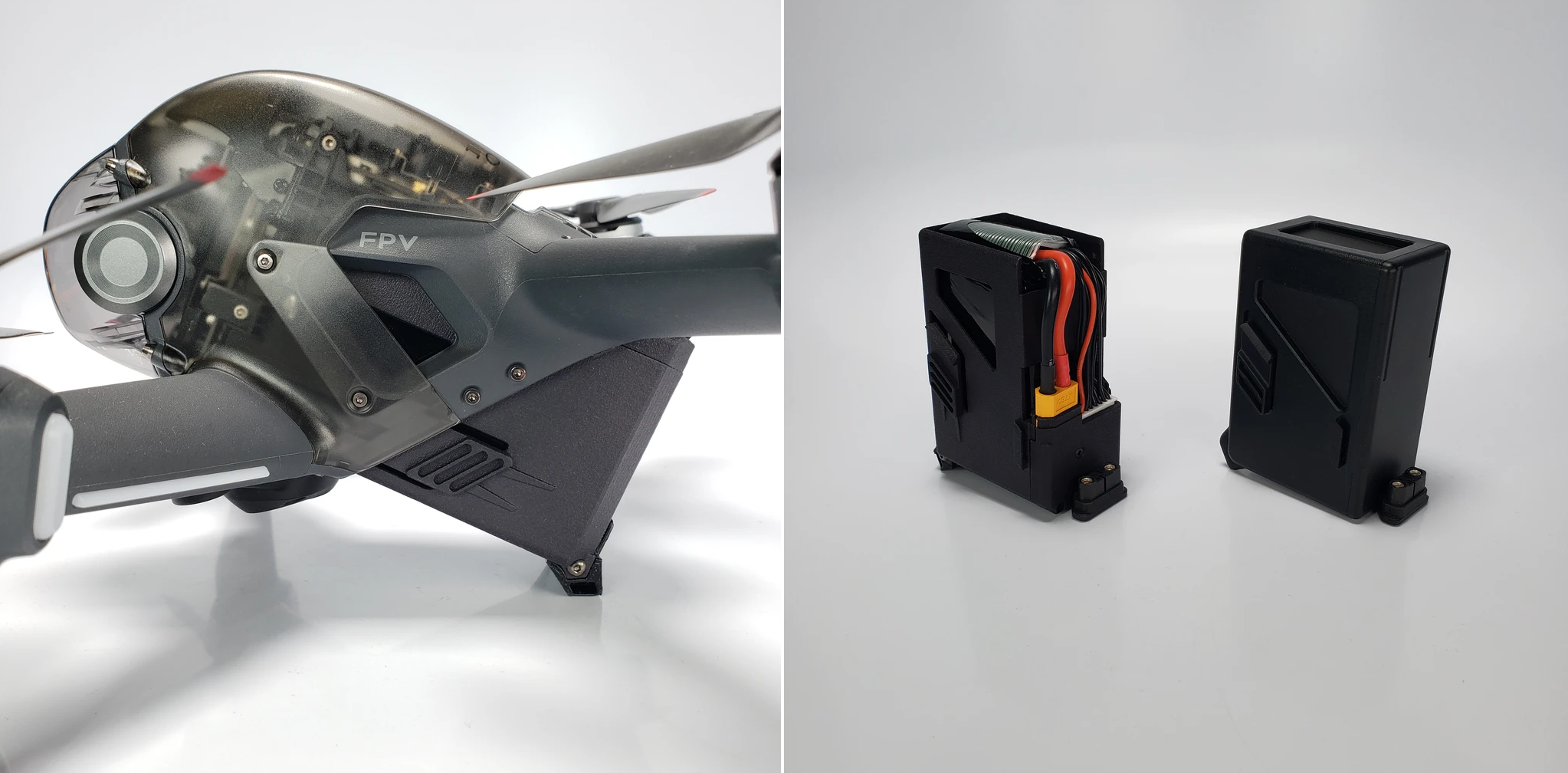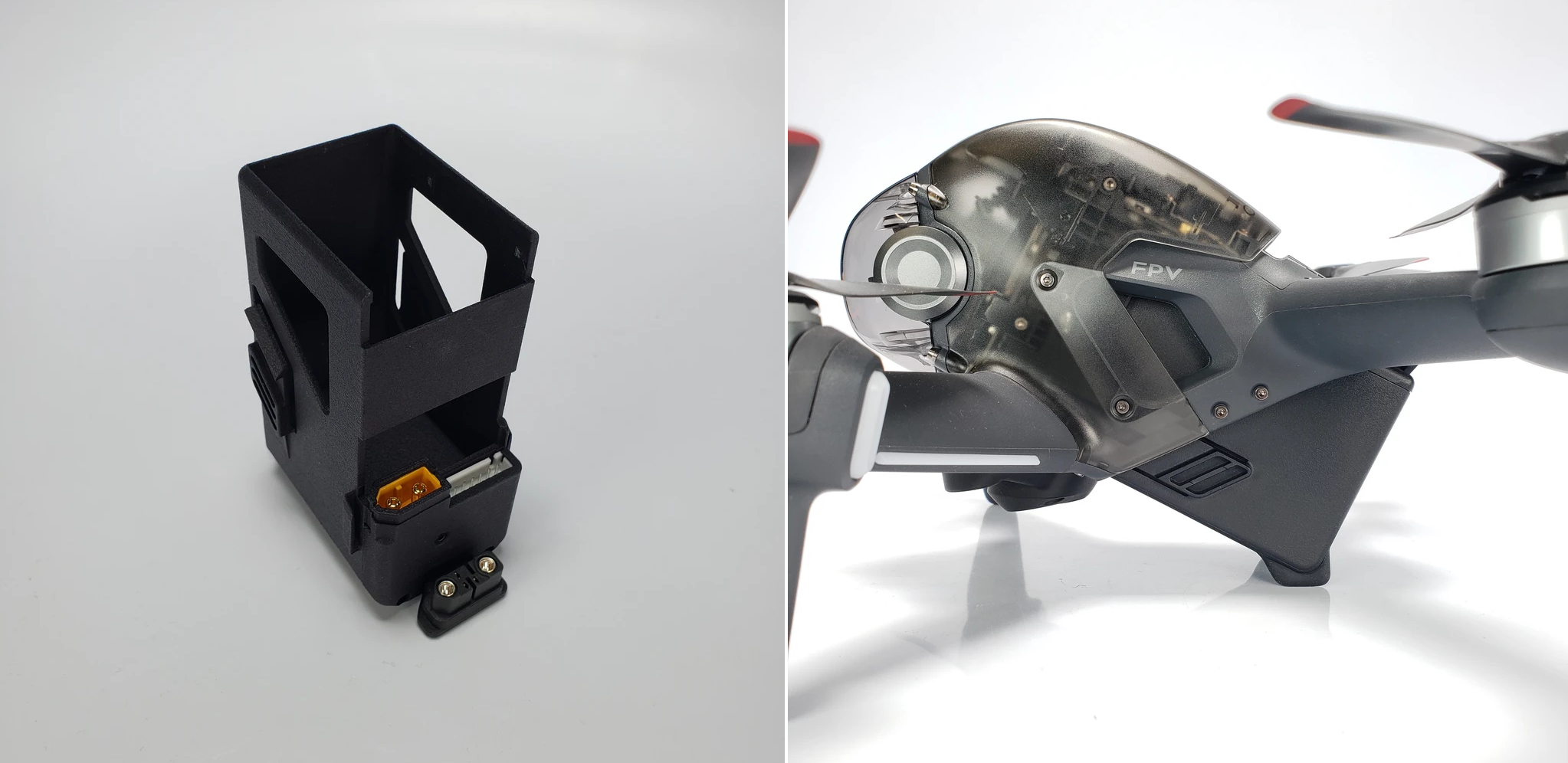 -----------------
A more elaborate version could be to Reverse Eng. the CAN communication and to save some precious weight by removing the extra PCB of the DJI FPV battery for the charging/balancing. Then we could have more room for the battery.
----------------
DISCLAIMER : This modification will certainly force you to charge the 6S battery with your regular battery Charger and balance the Cell (not the one provided by DJI). (this need to double checked) 

----------------
Youtube video from : Reversing Entropy
Youtube video from : BigBallVlogs