The design of the object
The design for the object is made to be 3D printed and takes inspiration from the weaver bird's nests.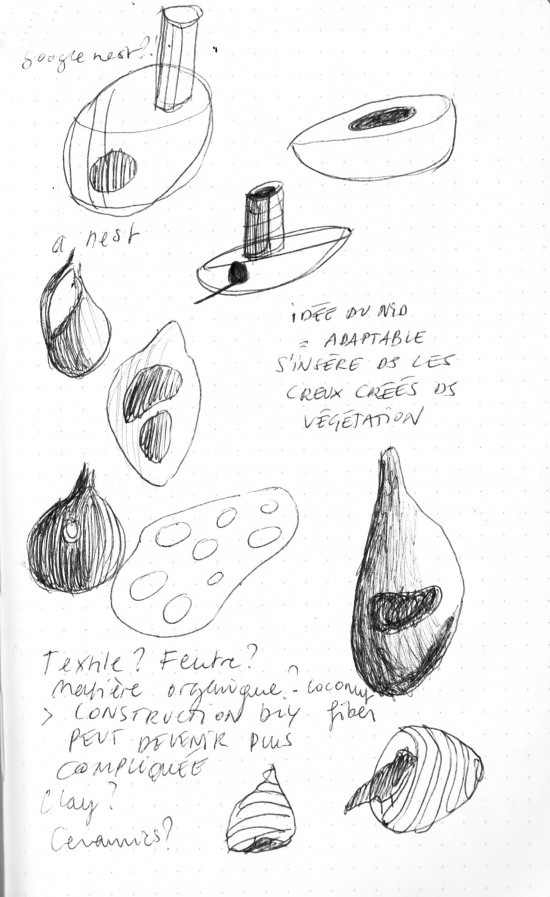 Everything has been designed using Fusion 360, I used a vase building tutorial to start on building the original shape and then added the functional parts for the design (attachement holes, holes for the inserts, place for the solar panel to rest, casing for the speaker and place for the electronics and mic to attach) 
There's still some work in the design to be done for a v2, for exemple I would consider making the screws of the middle plate more accessible as one is nearly impossible to unscrew after assembly and I would also consider designing a place for the birds to land. I would want to try designing the project to be built in one piece with a ceramics 3d printer. If you are in Montreal and have one, hit me up !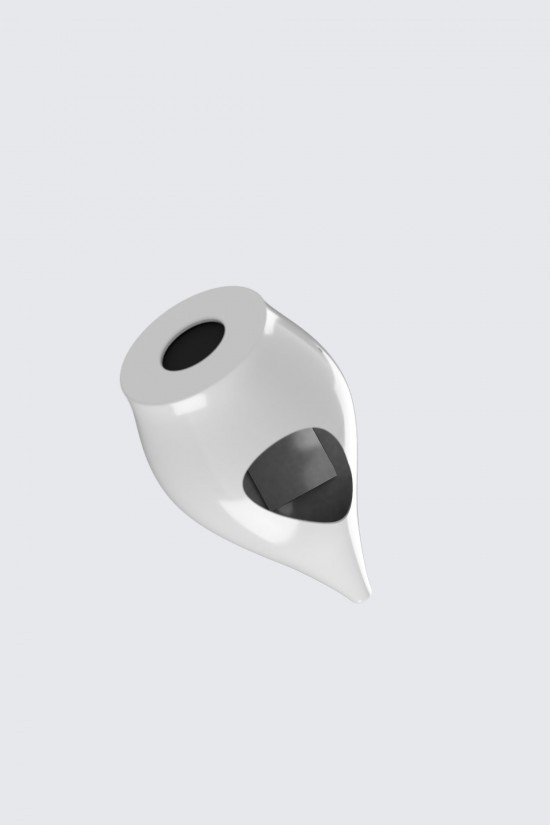 Printing and assembly of the object

The shape is designed to be printed in 3 parts and assembled using 3mm inserts, I recommend doing tests beforehand if you've never melted plastic to assemble something with inserts before.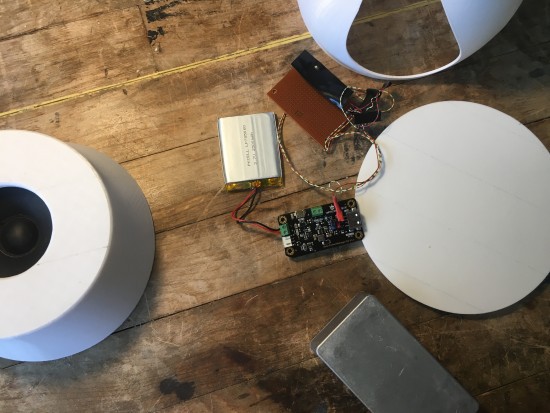 Once the 3D printed parts were successfully printed (took me a couple of times to get it to work properly) it was time for a lot of sanding and primer coating !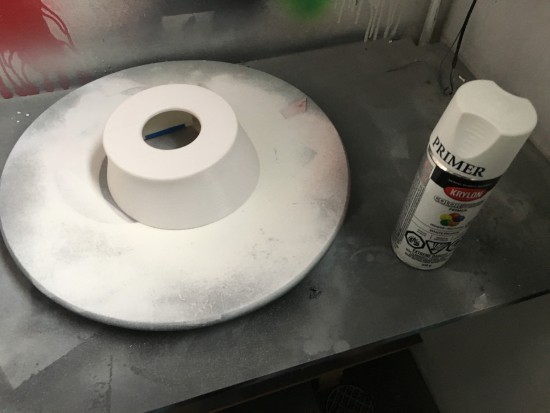 I used different grids of sanding paper going from coarser to thinner and always used water while sanding. I think it took me 3 or 4 rounds of primer + sanding and then I applied a glossy white finish about 2 times. I didn't use any filling putty or coating but it was my first time finishing a 3D printed PLA part so I'm sure there was a lot of ways to do it better. It looks satisfyingly glossy and smooth but you can still see some lines. 
The electronics
For the electronics I wanted to make it really simple and not use any code if possible so I ordered a couple different electret mics and amplifiers modules and attempted to test them together with a solar charging module, 3v battery and a solar panel. 
I had A LOT of problems with feedback considering the proximity of the mic and amp in the design, part of it has been resolved with the use of some black foam material (the one that comes with ICs chips) lasercutted to the size of the electret mic and glued on it. Choosing components by testing them together also helped reduce the issue but it's still not resolved and it sometimes go into feedback noise mode ahah.
This is the first iteration of the project (connections are made with a very minimal veroboard circuit) and my electronic and sound engineering skills are definitely limited so it would benefit from the help of someone else. I was able to test it running for multiple days without shutting off but there is a lot of improvements that could be made on the continuous nature of the system  and the feedback problems.