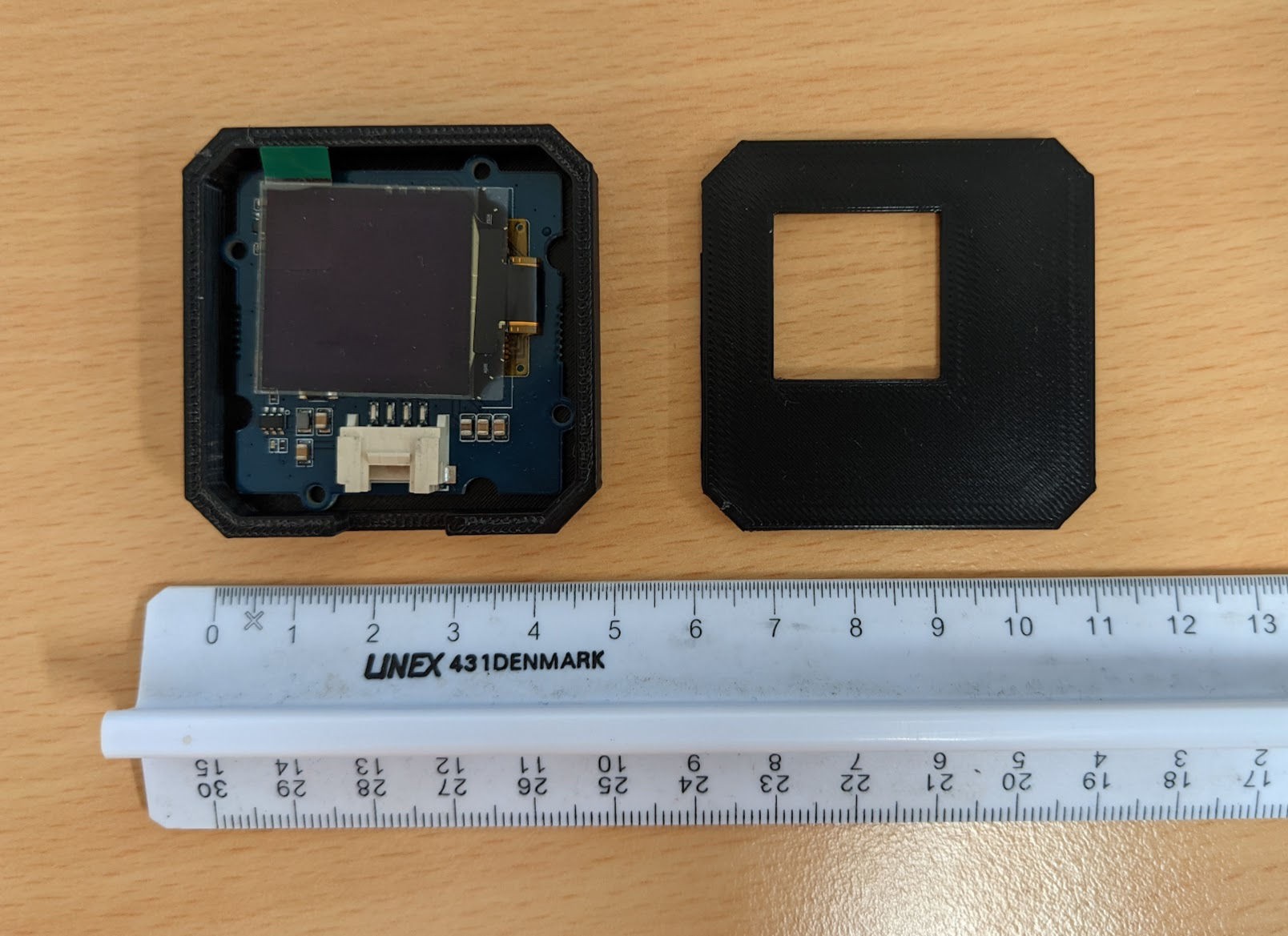 Printed with Prusa i3 MK3, eSUN PLA+ Filament 1.75mm, 0.2mm layer thickness.
Issues/notes:
LCD opening should be a bit larger (~0.5 mm each side) to accommodate viewing angles; probably should be chamfered as well
interior slightly too small (~0.5 mm in each axis), making the PCB rotate a bit
opening for connector should be 1.6 mm to match PCB thickness (instead of 1.0 mm)
opening for connector could be ~1 mm narrower
2.0 mm thickness should be enough for walls (instead of 2.5 mm)
apparently STL was in millimeters. mistake in export from Blender?
next prototype should incorporate holes for screwing the PCB in
thanks, Nuno!