I chose the MAX6226 for this voltage reference specifically for its low noise performance. My options for references in the performance range I wanted were the LM399, LTZ1000, or MAX6226. I didn't want the expense and difficulty of using an LTZ1000, and the MAX6226 is lower noise than the LM399. However, the LM399 has a much better temperature coefficient owning to its internal oven. I decided to see if I could match the temperature stability by ovenizing the MAX6226 myself.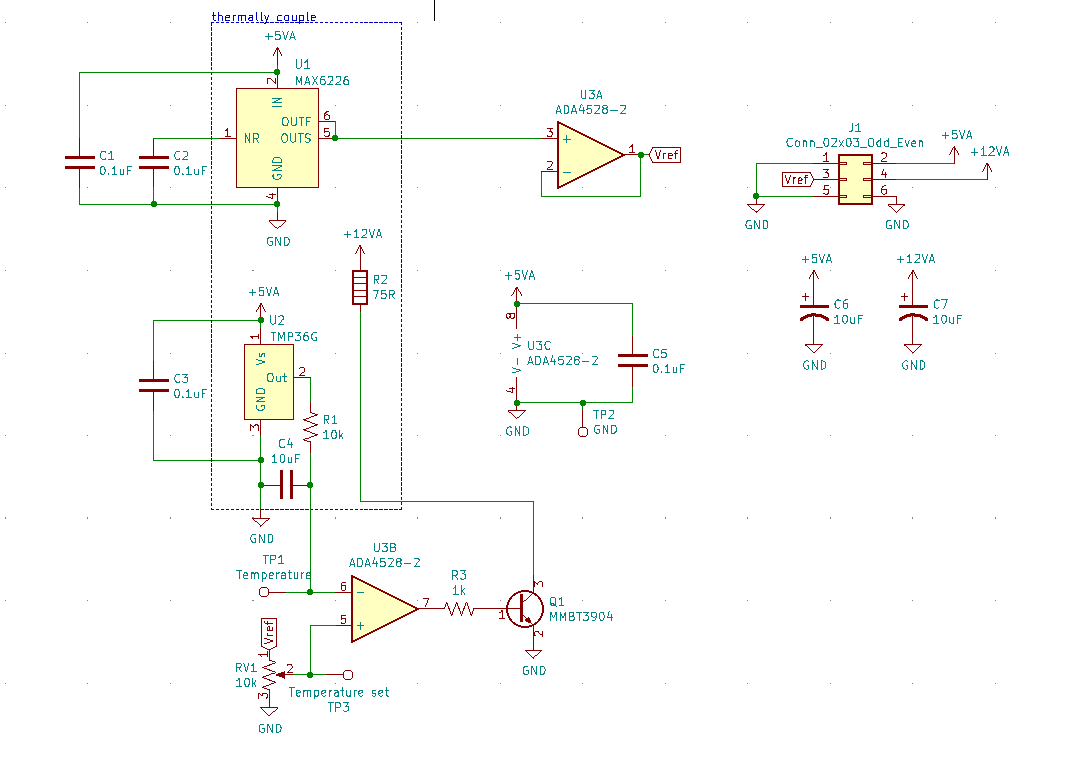 Here is the schematic. It includes the reference, a buffer, and a closed loop heater control for the reference.
To thermally couple the reference, temperature sensor, and heater I stacked them on top of each other.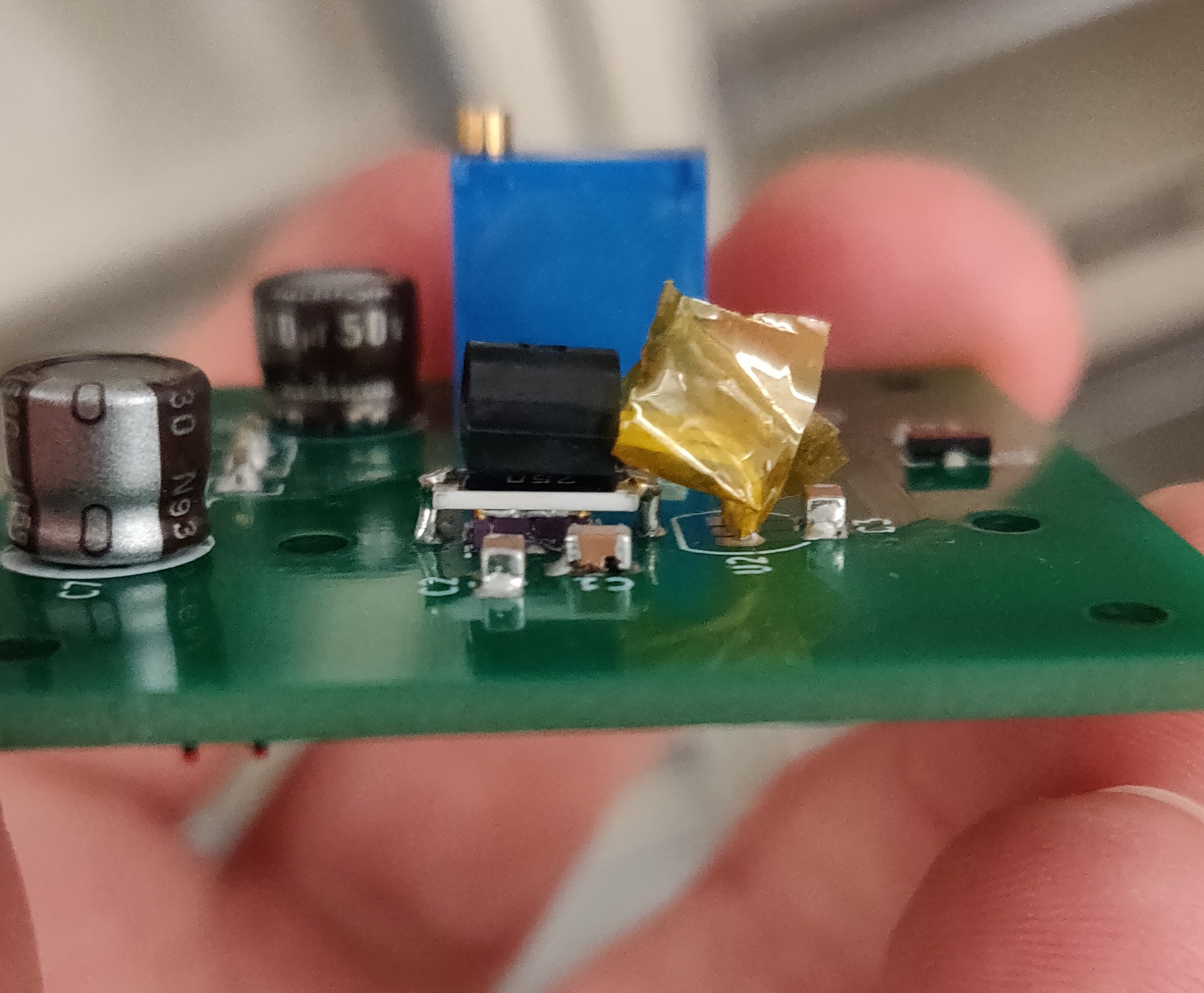 The reference is the purple ceramic package on the bottom, the heater is the SMD resistor in the middle, and the TO-92 package is the temperature sensor. This was a pain in the ass to solder, and I will definitely just use an LM399 in the future.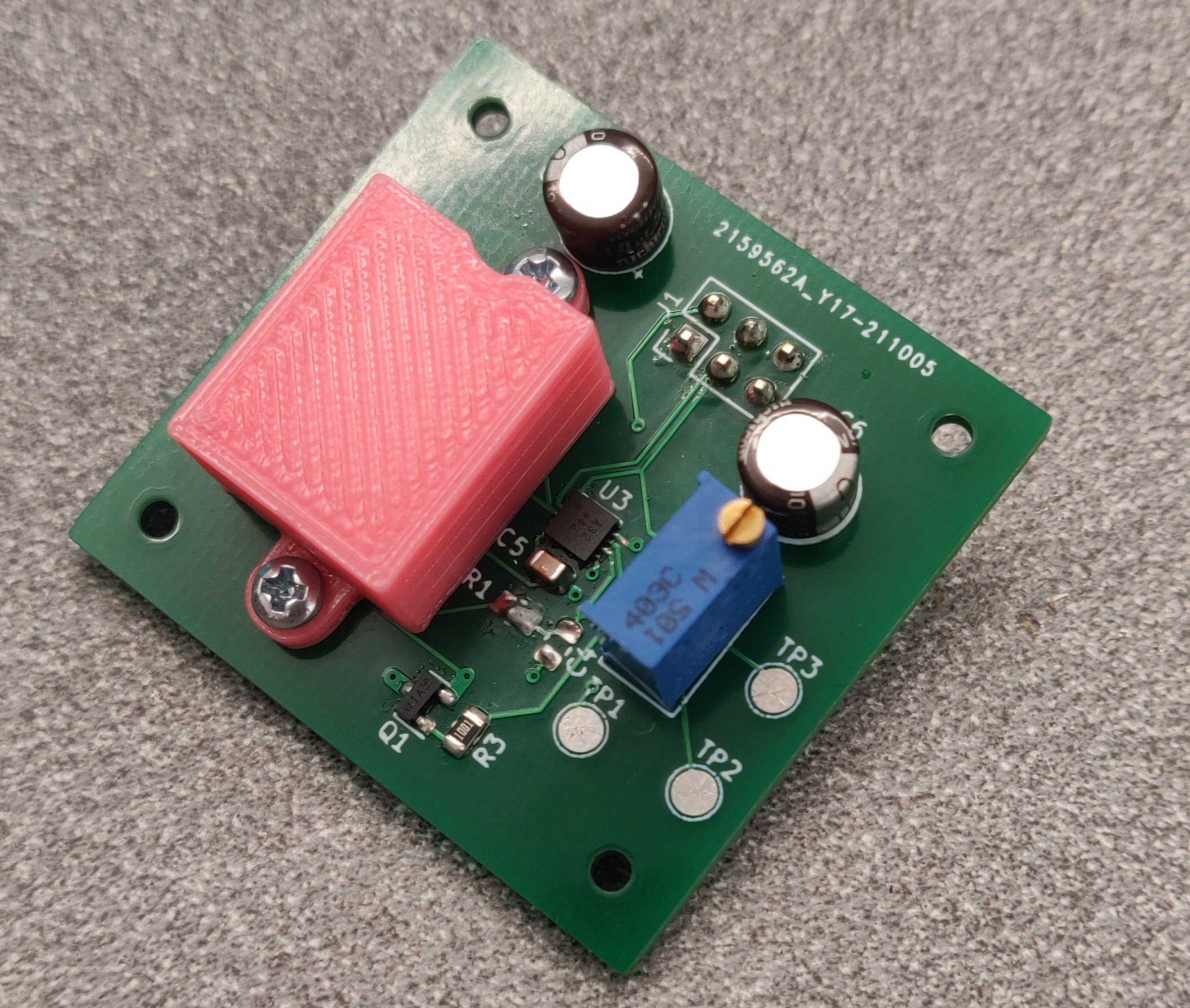 I 3d printed a cover which both thermally insulates the reference and presses the whole assembly together for better thermal coupling. I didn't have thermal compound on hand and did not feel like waiting to buy some. I stuffed some foam into the cover for insulation and to make contact with the sandwich.
After lots of wrangling and troubleshooting, I finally got the board to power up and stabilize in temperature.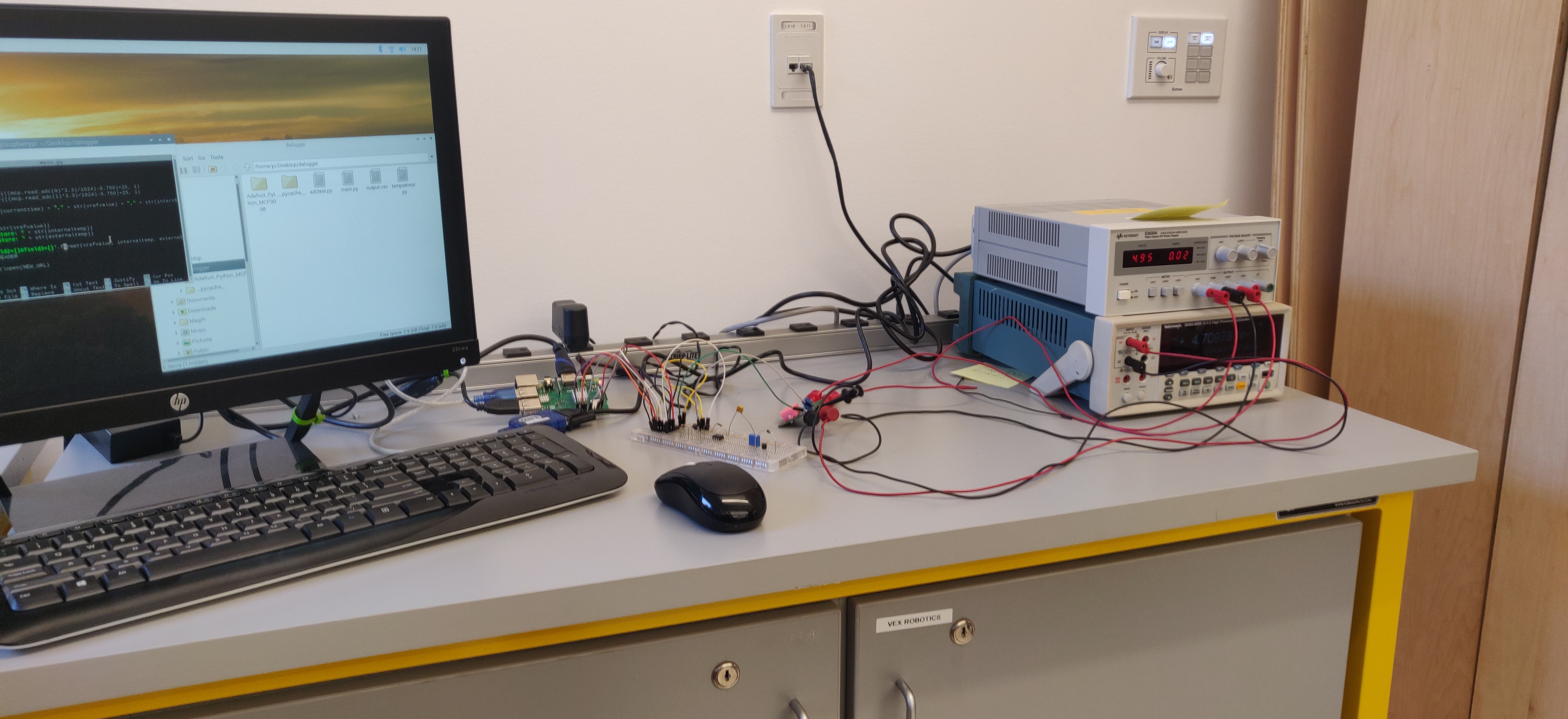 Here is the long term test setup. I have a raspberry pi that logs the voltage from the 6.5 digit DMM, the oven temperature, and ambient temperature. All data is uploaded to an webpage for remote viewing. Don't @ me about poor fixturing, I know it is very bad. Solutions are welcome though.
Some problems I already know about:
The oven setpoint is derived from the voltage reference. If the reference had a positive temperature coefficient (it doesn't at the moment luckily) it could enter thermal runaway and cook itself to death. 
The test setup is not ideal, no fixturing, no thought given to thermal EMF, long leads, etc.
I have nightmares about people touching it as it is in a (semi) public space at my university.
There is little to no insulation or shielding. I did this on purpose to gather data about the board itself, not any enclosure it is in.
That's all for now, see you guys in 1000 hours when it is done burning in.