About the Chip
D1s/F133 is a System in Package (SIP) with single RISC-V 64 core @1.008G and 64MB DDR2.
Highlights

Breaks out all IOs, involving analog peripherals, in a compact 56*56mm 2-layer board
Comes with standard interfaces including USB, micro SD, LCD, Line-in and headphone
Optimized components arrangement for soldering on heating tables
Resources and Pin Out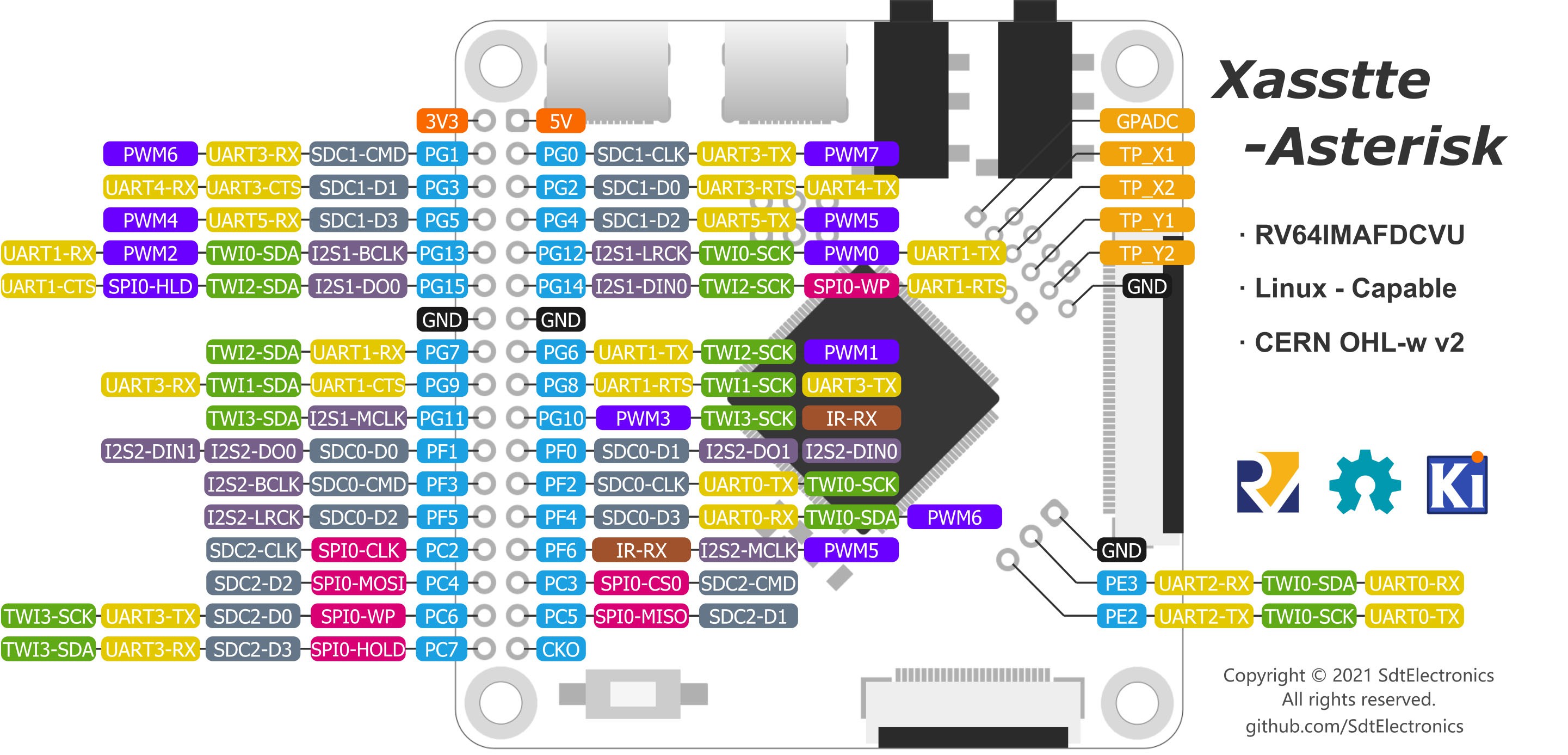 PCB, Schematic and Firmware
Check the Github repository

Notes

Leave all BOOT selection resistors unconnected if only one BOOT media is present
Choose load capacitors according to specs of crystals
When board is to be powered by 3.3V, connect to the power via the 3.3V pin of the pinheader, and D4 should be soldered. Note USB host will not work properly in this condition due to the absence of 5V power.
Licence
This project is available under the CERN OHL-w v2licence.