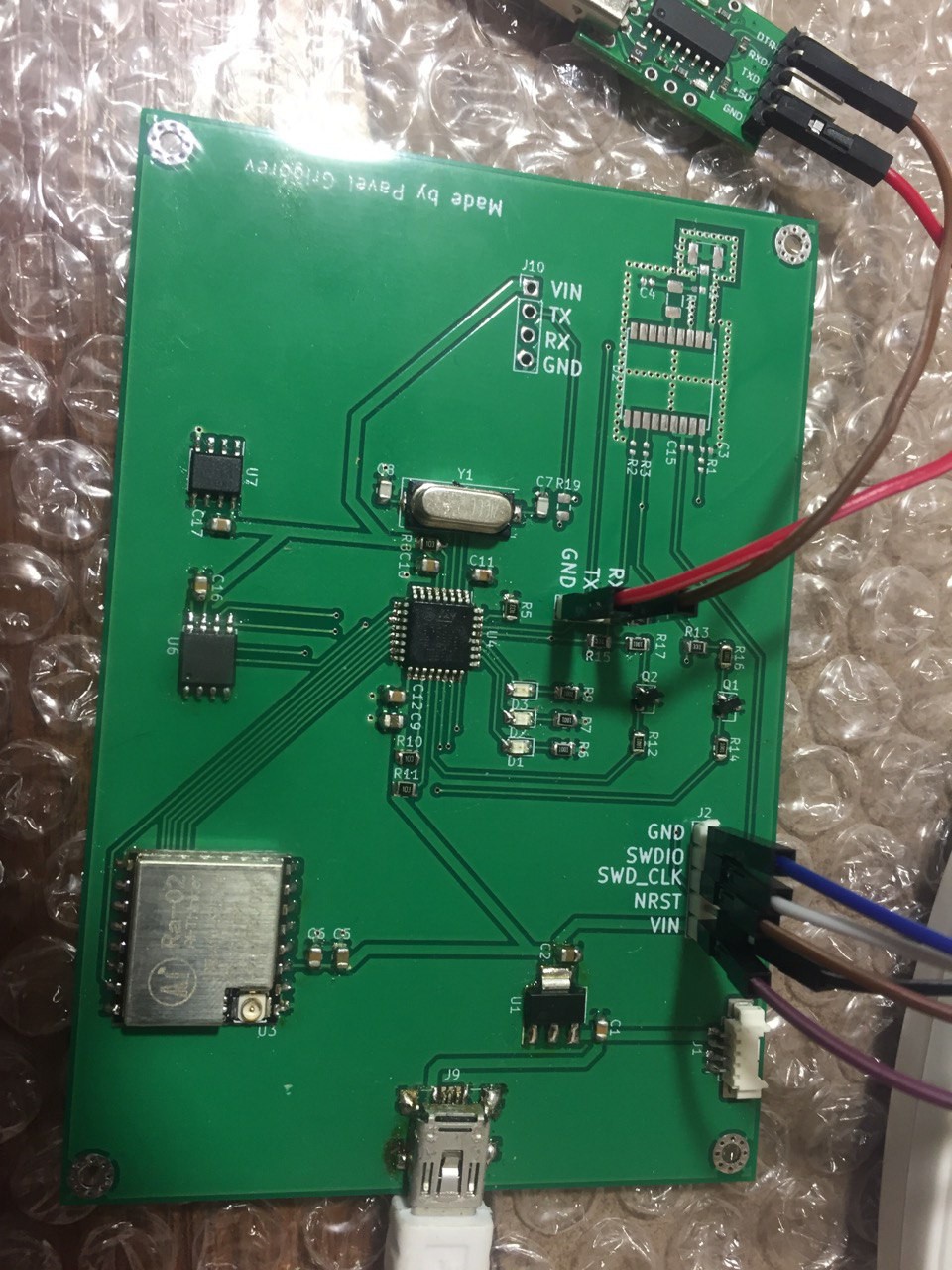 That was pretty interesting and challenging to solder and test all the hardware. At the moment so far everything works flawlessly.

I have a main STM32 microcontroller that controls the boards logic.

I have a temperature sensor that will provide the thermal condition in air
I have Flash memory that records everithing I want :)
And I have LoRa module that sends all that information in protocol array which I didn't made yet =) but module works just fine.
Also those transistor-swiches are working just fine, with these "little guys" I can manage not to send something to GPS by mistake .

For now I have left the Ublox GNSS module, which i think going to be the most challenging. However, let's see! Rock'n'roll!