It's time to let go of the last of the C16 oddities, i.e. the Mini-DIN-7 Datassette connector. While 1531 Datassettes are not that rare nor that expensive, I found some good reasons for replacing it with the C64-style edge connector:

It's one less connector, you save at least a couple of bucks (OK, OK, I'm joking, but you'll agree it's not the most common connector on the market, at least).
It's very easy to make an adapter, there's even an official one by Commodore around (and I will make my own).
Anybody interested in LittleSixteen probably has a 1530 Datassette already.
Those who don't can easily find one for cheeeeeap.
Again, we are trying to beam the C16 into the future, which means we want to be able to build new C16s from scratch. That will require a case and C16-style cases are no longer in production. C64C-style ones still are though, even in C16 color (check out Retro Black)! Now that we have all C64-style connectors (except for the cartridge port, but that isn't too far off!) we can fit these perfectly!
So here we go: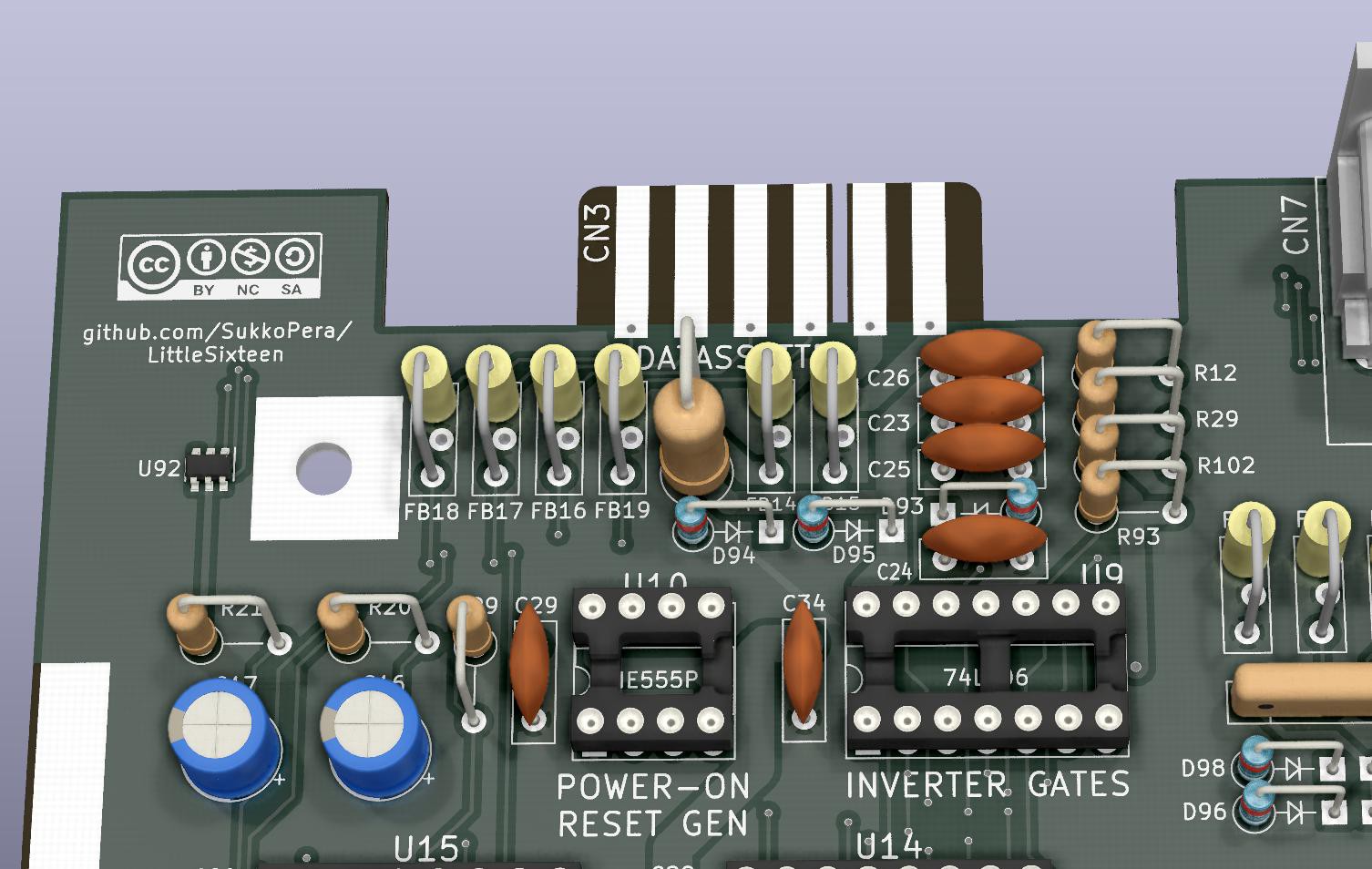 Ideally, I would have liked to allow both connectors on the same board, but that turned out to be impossible.
Something else that turned out impossible was keeping the internal SD2IEC/Tapuino port that I had just added to the board, as the edge connector takes quite a bit of space on the board and makes routing all the required tracks impossible. This is less of a concern, anyway, now that we can use any non-C16-specialized SD2IEC and Tapuino.