So for the first attempt, I simply tried to glue a precut mesh onto a lip on the inside bottom of the print using superglue.  Here's a picture showing the mesh laying on the lip (not glued).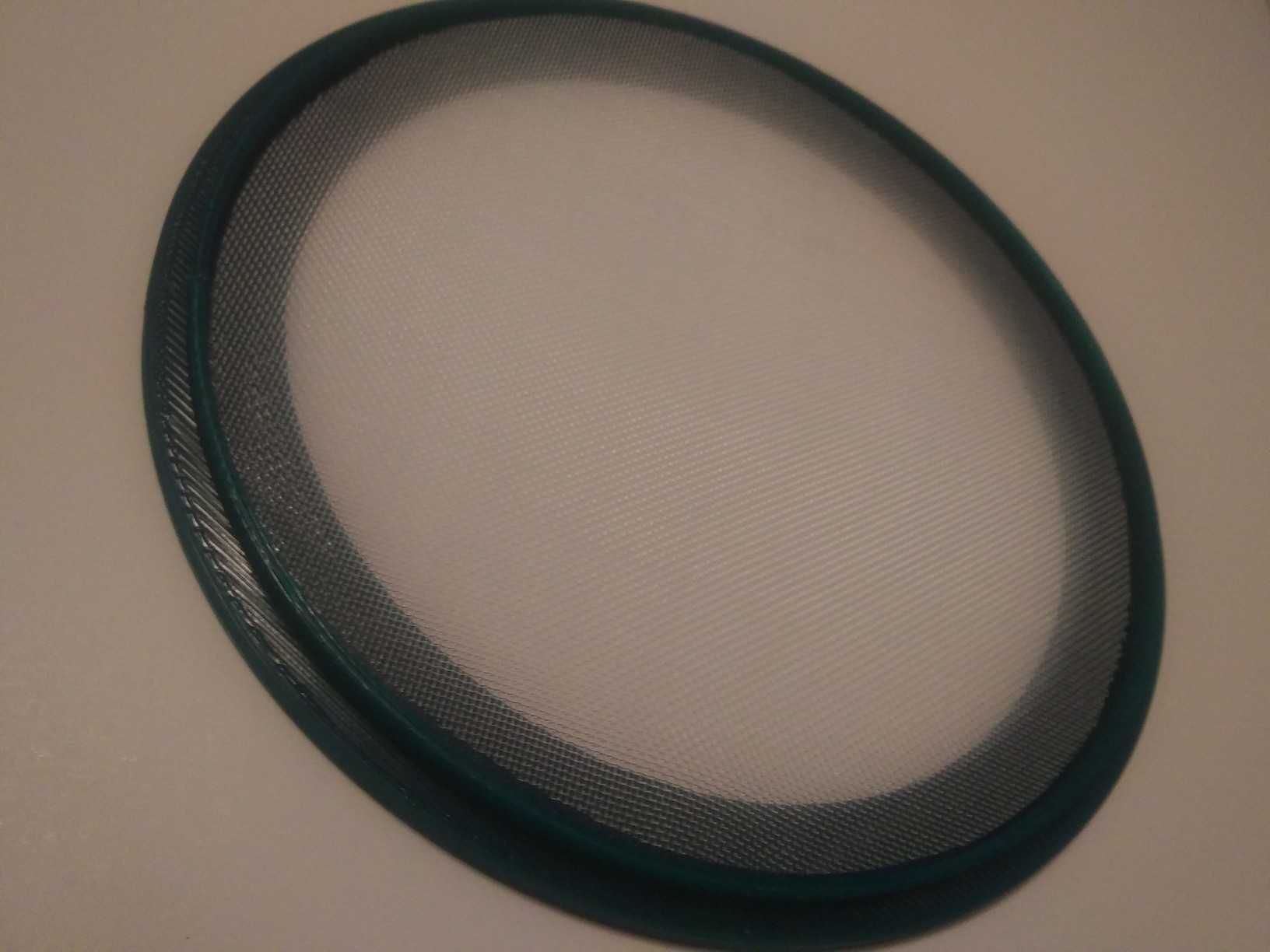 If you have worked with superglue, then you probably can guess what happened.  I ended up gluing myself to both the mesh and the print.

Once I pried my fingers off of both parts, sprayed superglue accelerator onto the glue, a quick strength test resulted in rapid failure of the connection between the mesh and the print.  I believe that this is a result of the glue no being applied in a consistent manner around the inner lip.  Having big clumsy fingers, there was no way I could do this without clogging the filter and/or making it look pretty bad.  I found this out by trying to glue it on many times.  Obviously this is not a method I can use.