It seems that there are a lot of robotics and related applications available these days. Starting with the Industrial-Robotics farcry and ending with some weird ones trying to mimic the nature and living organisms, like the ones from Festo.

It seems that robotics in all of its forms is of high demand. Not only for automation but also for entertainment?. It seems that in many situations or projects robotics concept is understood with only 3 things: intel-realisense depth camera, RP-LIDAR and embedded Linux SBC running python, something like raspberrypi or Jetson-nano.
But it's not always that simple as a side-viewer might think, and its not easy to find exactly a perfect robot which will be suitable for your application while also being affordable, and customizable and this and that.

Therefore we decided to start venturing towards our own robotics spinoff, and depart into deep waters while hoping to find our own design and make it the way it would work for us and to learn something along the way, maybe also for others to join and benefit from.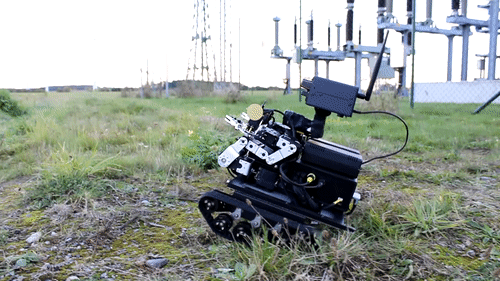 Below some of our nice to have features :
- Be tracked
- with Mast or Tower 360° (continuous rotation)

- with manipulators

- modular and swappable
- remotely and not remotely operated
- be able to integrate with less effort

- affordable and easy to repair

- powerful too
- weather resistant (more or less)                                                   

- hackable and expandable

- designed around widely available components

- free to use tool-chains and frameworks /APACHE/ etc.....

Some of above bullet points have been our generic ideas which i could remember.  Kenji-X1 adopted design inspired by nature.  While hanging out on remote islands somewhere in Andaman Sea, we where hungry and decided to go for crab hunting (°__°). That's right, there where lots of ocean crabs around, and we tried to catch them with hands and bags, but soon we realized that its not that simple. Since then, I was inspired by them. While working on robot's design, I tried to mimic it in analogy of the ocean crab.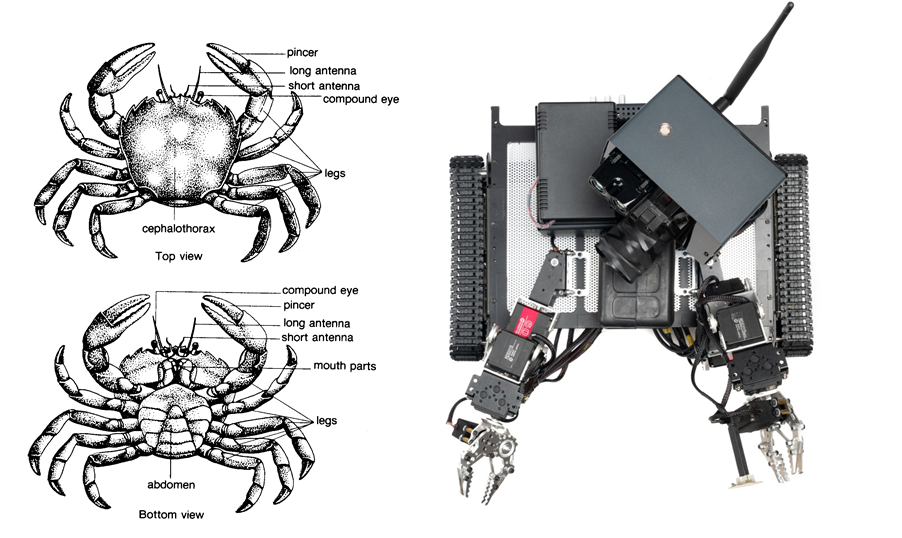 Lightweight  aerospace aluminum alloys of series ENAW2024 have high-strength to weight ratio. Therefore it was used as base material to produce the carrier-frame. The carrier-frame is used for module-integration. The inner part of the plate is machined out completely and only thin parts are left which carry the entire weight on them. The frame is wide similar to ocean crab's body and locomotion is achieved side-wise positioned actuators. Armature has two pointing out sides which helps Kenji to recover in certain scenarios when there is a dis-balance on a rough terrain.

Lightweight Aluminum mesh or honeycomb layer is then attached to the frame to cover it and also defend the upper systems from a potential damage from below.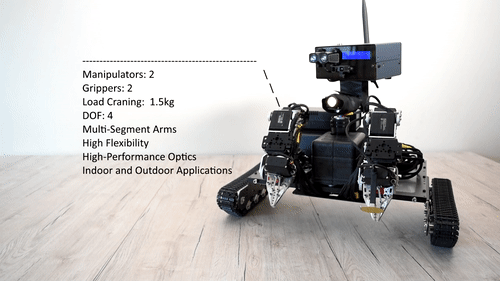 The module-integration is normally problematic because the area is limited and there is not much space under the sun.
To overcome this issue, we tried to stack them up, which worked pretty well, and also proven itself positive in the field. Even with high positioned center of gravity it still maintains its balance to a certain point. 

The screws and washers make a solid integration of the carrier-frame and tracked drivetrain, which gets installed on  both sides for tracked locomotion similar to ocean crab. Motors together with the cables are sealed and made splash-proof / waterproof IP- Rating coming soon (*_*).

What can I say, we did a lot of field testing, results where good, sometimes so so. Was testing our robot-controller (we call it roboDrive) which was capable of keeping-up with the complex hardware system. We did not encounter...
Read more »