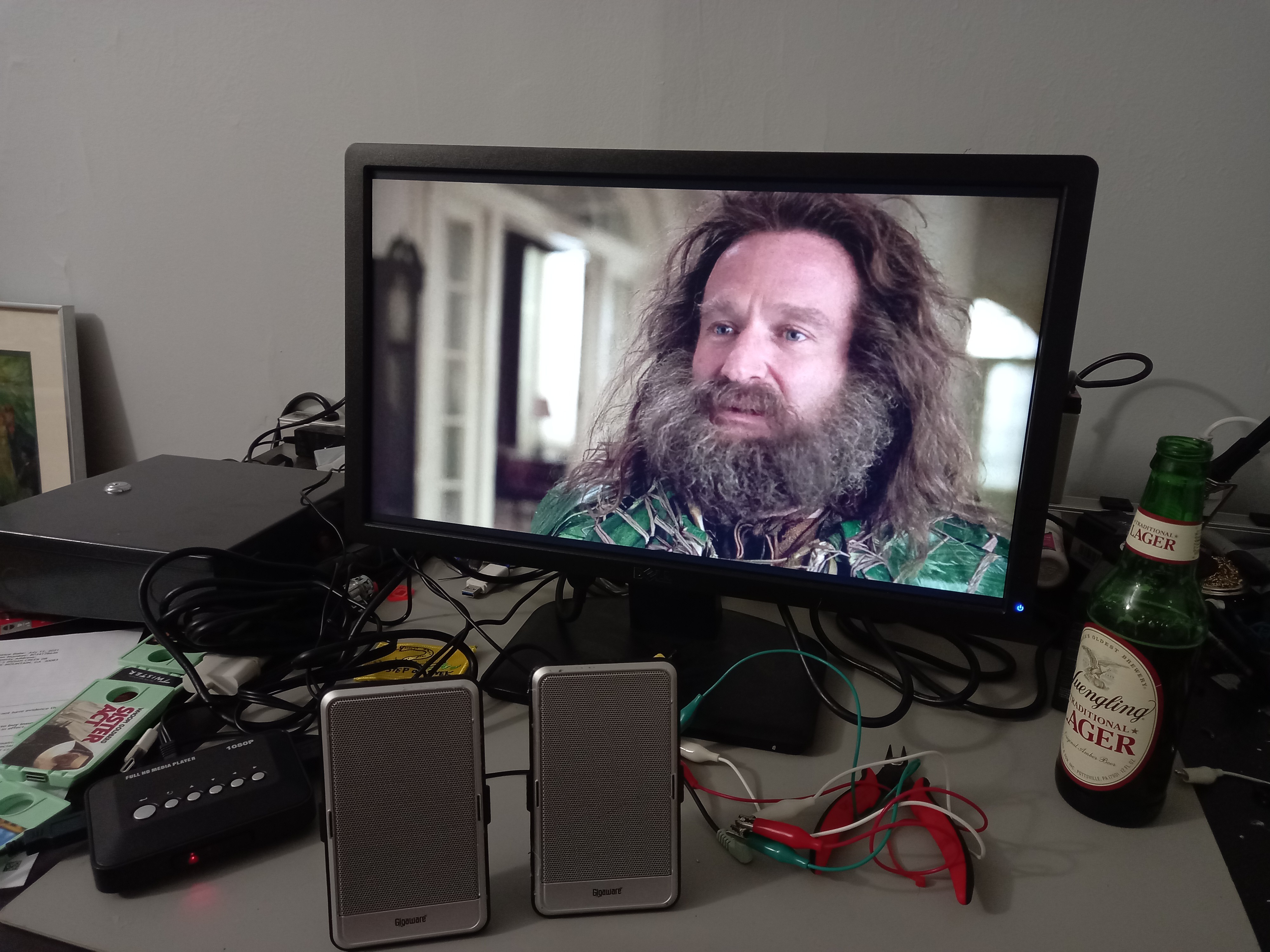 My brother Ricky is HARD on video players and media. Really hard. Since we were kids he'd watch one spot of a tape until it snapped and broke in the VCR. I grew up figuring out how to splice and extract busted tapes, reset VCRs, and intuited not to touch the big red wire inside his TV/VCRs well before I had anyone who could tell me the angry pixies were hiding under that suction cup.

The VHS era was great for folks of limited mobility or cognitive ability. Stuff chunky plastic tape into hole, watch video. Simple. DVDs made the care and feeding of video media much more difficult for folks who can't understand or aren't able to avoid scratching, smudging, or otherwise being rough on DVDs and DVD players.

In 2013 I built Ricky a small "arcade cabinet" with a modified 5-disc DVD changer inside wired to arcade game buttons for controls, and this served him well for several years, but nothing lasts forever, DVD's heyday came and went, and an unfortunate incident with chocolate milk spilling between the cracks ended the DVD player's tenure.

Ever since my family should have purchased stock in various DVDs he's been fond of. Lilo and Stitch, Knight Rider (with the 'hoff of course), and others. I've also worked with hackerspace friends to roll up various Raspberry Pi based video player solutions for Ricky, some of which even lasted a year or two under his heavy use.

I didn't get to see him all of last year, and this year for Christmas I'm bringing him a new player.