So today I finished the table! I started with mounting the led strip to the shelf.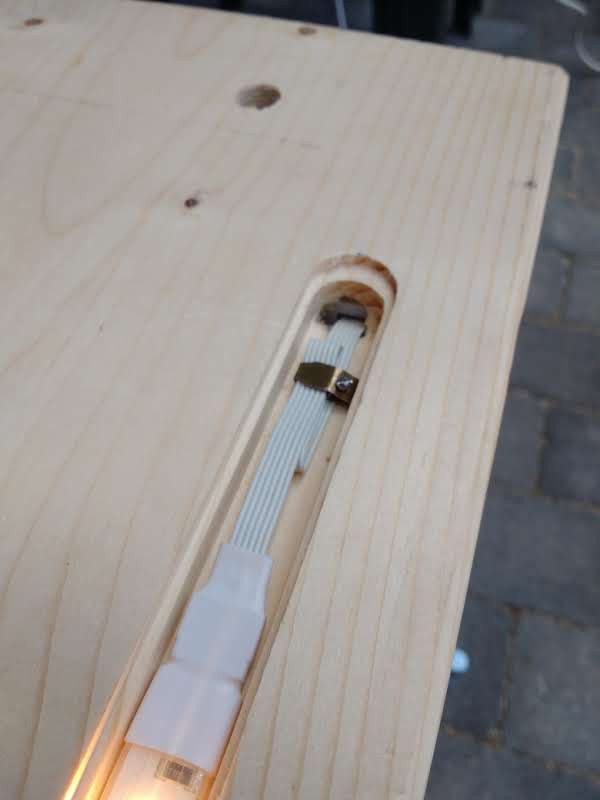 I made a little hook from a picture hanger to manage the excess cable. Since i did not trust the included tape on the back of the led strip I added double sided tape in the groove for the LED strip.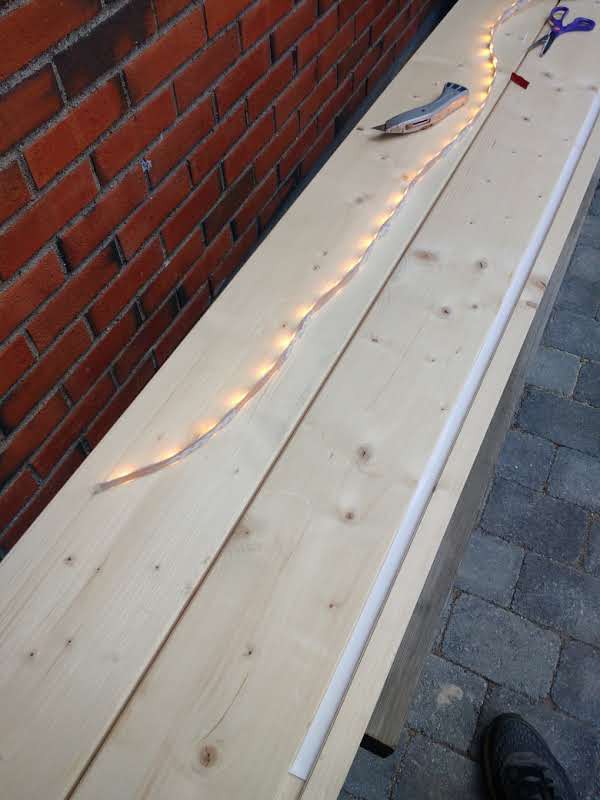 I the started making to polycarbonate strip appear frosted. This was done with a belt sander: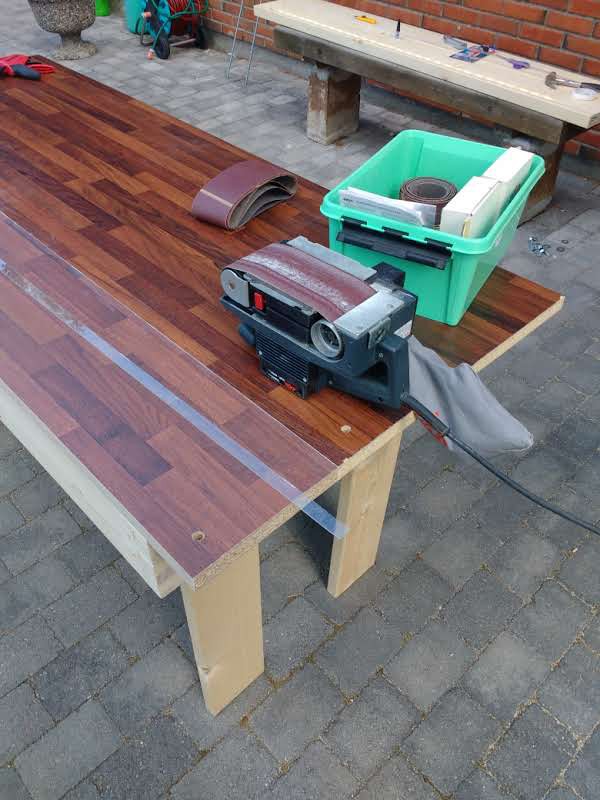 after sanding the polycarbonate strip I glued it down with locktite epoxy.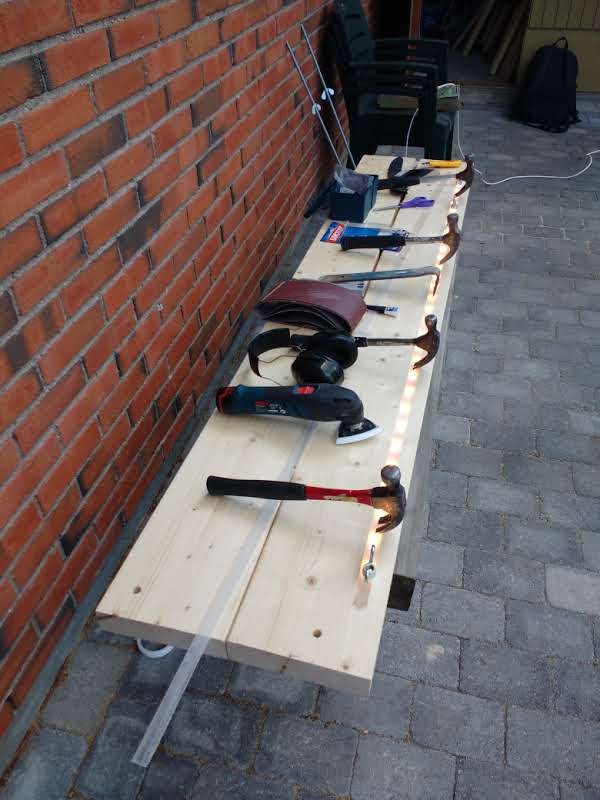 I fount out that hammers worked excellently as weights while the glue dried! I then started cutting the threaded rods to length: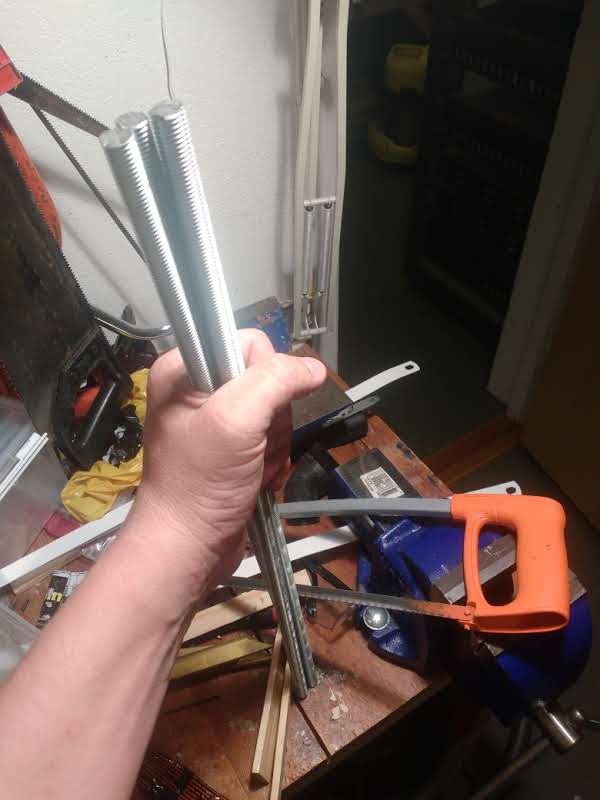 Tada! The  table is finished!
It feels so good to be finished! Now i just need to transport it. The whole table can be disassembled into 4 main parts without any tools. The parts are the legs, frame, tabletop, and shelf. There will be a assembly video soon :)