So it time to transport it! The whole table is modular so it fitted neatly in to a trailer: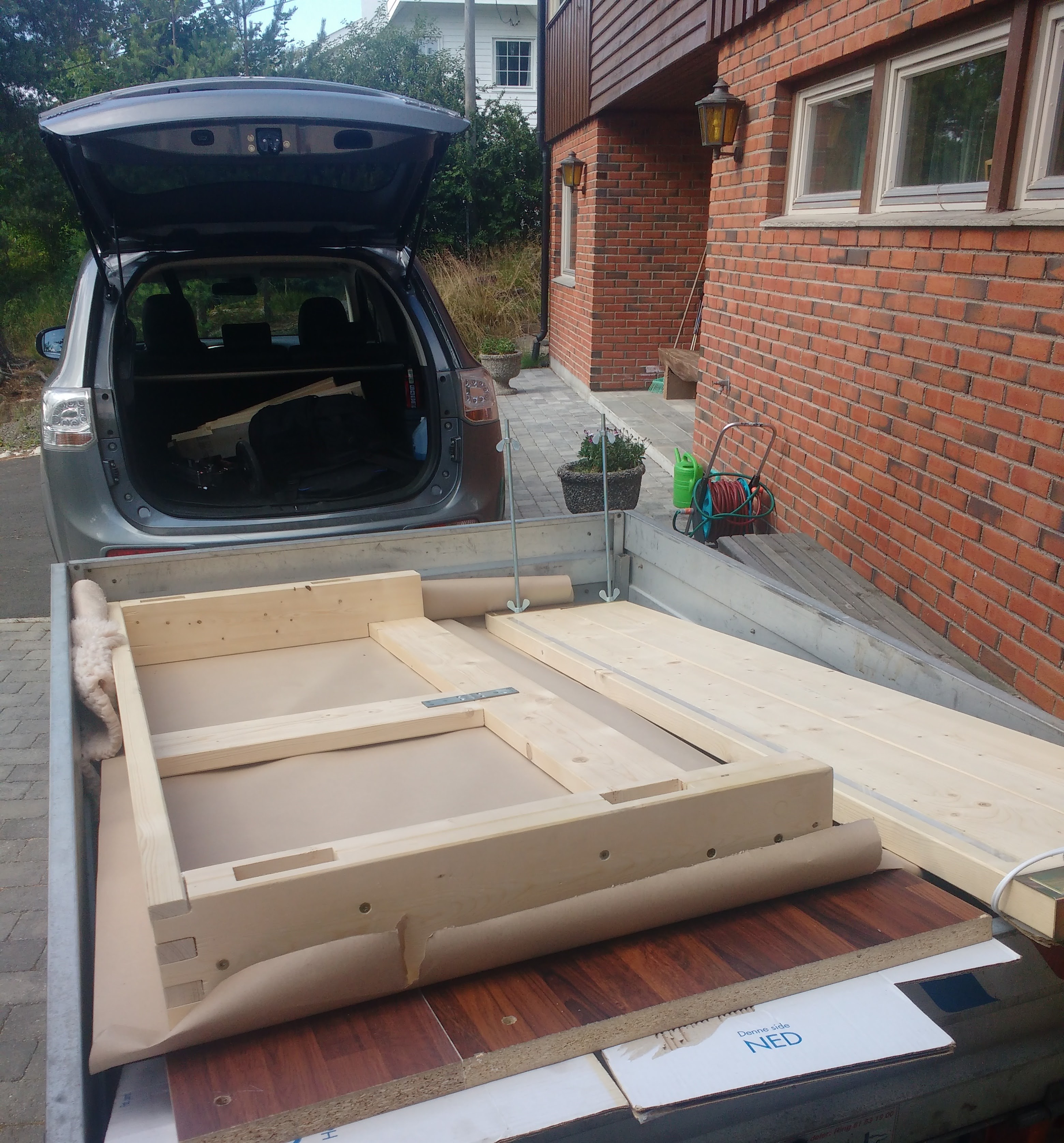 Once it was home it was time to assemble it. Due to the assembly process being tool-less it is quite quick to set up.

aaand Tada!: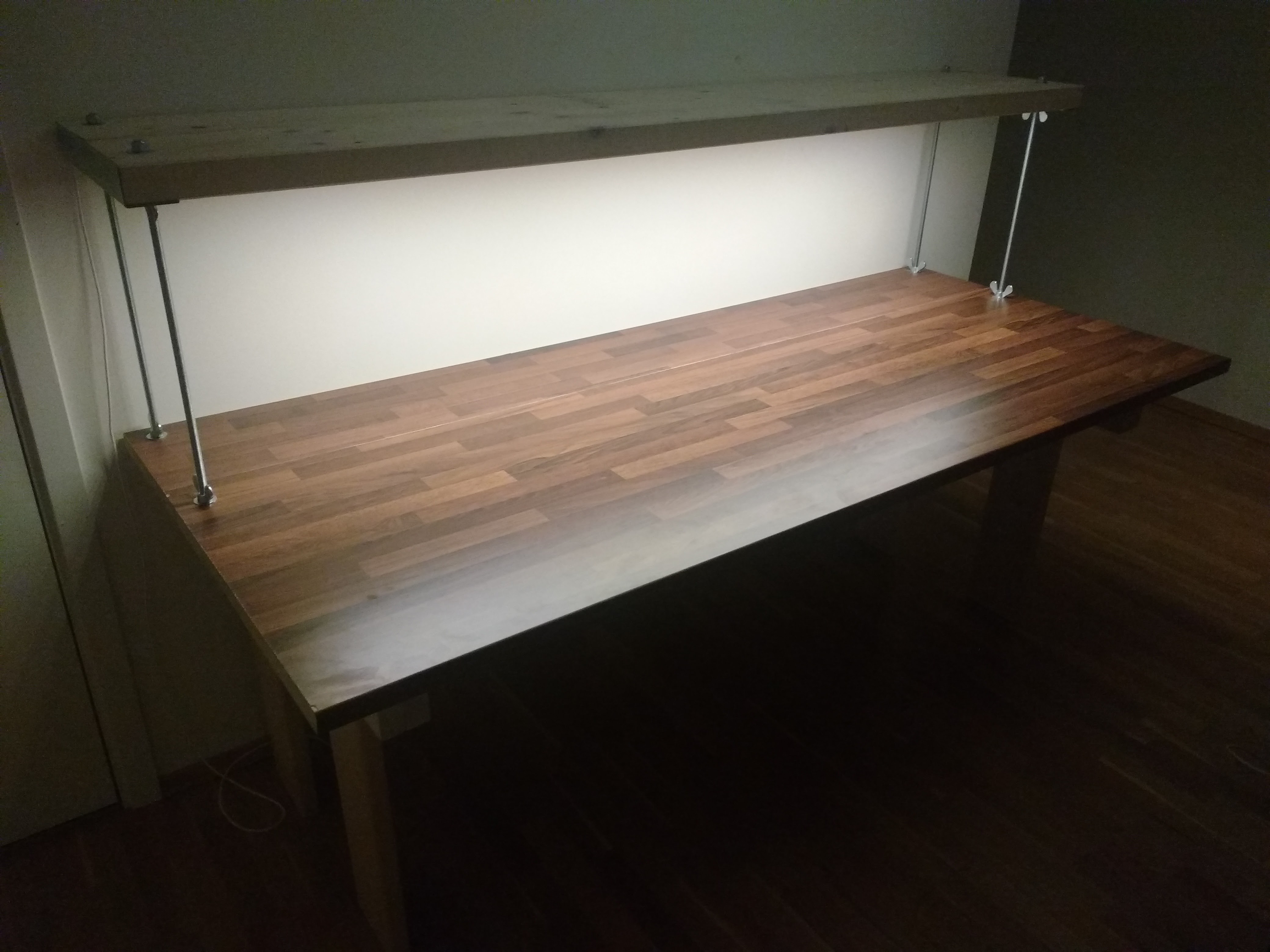 The light is a phillips hue lightstrip integrated into the shelf. It is controlled via home assistant (automation system). The light will can change colour and will be automated so it changes color acording to the time of day. That way it can have a warm colour at night so I don't get fatigued so quickly by blue light in the night.