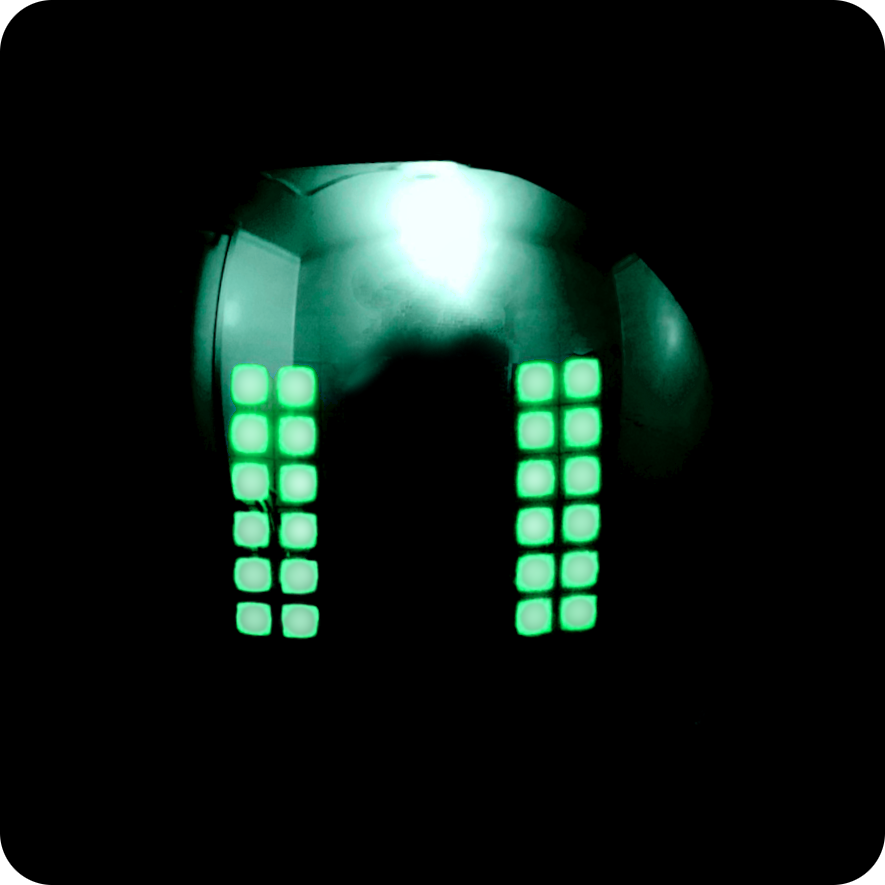 Instead of improving the duct-tape-made prototype-1, I started replacing a Digispark with ESP32 board to create some kind of Web-based controller. It's just because I'm interested in what can be achieved with Bluetooth Low Energy and Web Bluetooth.
Although I used the word "non-standard" in the title of this entry, connecting the ESP32 and (Chromium-based) browser was pretty straightforward, thanks to the well-made abstraction layers of the both "arduino-esp32/libraries/BLE" (which is based on the Bluedroid stack) and Web Bluetooth API.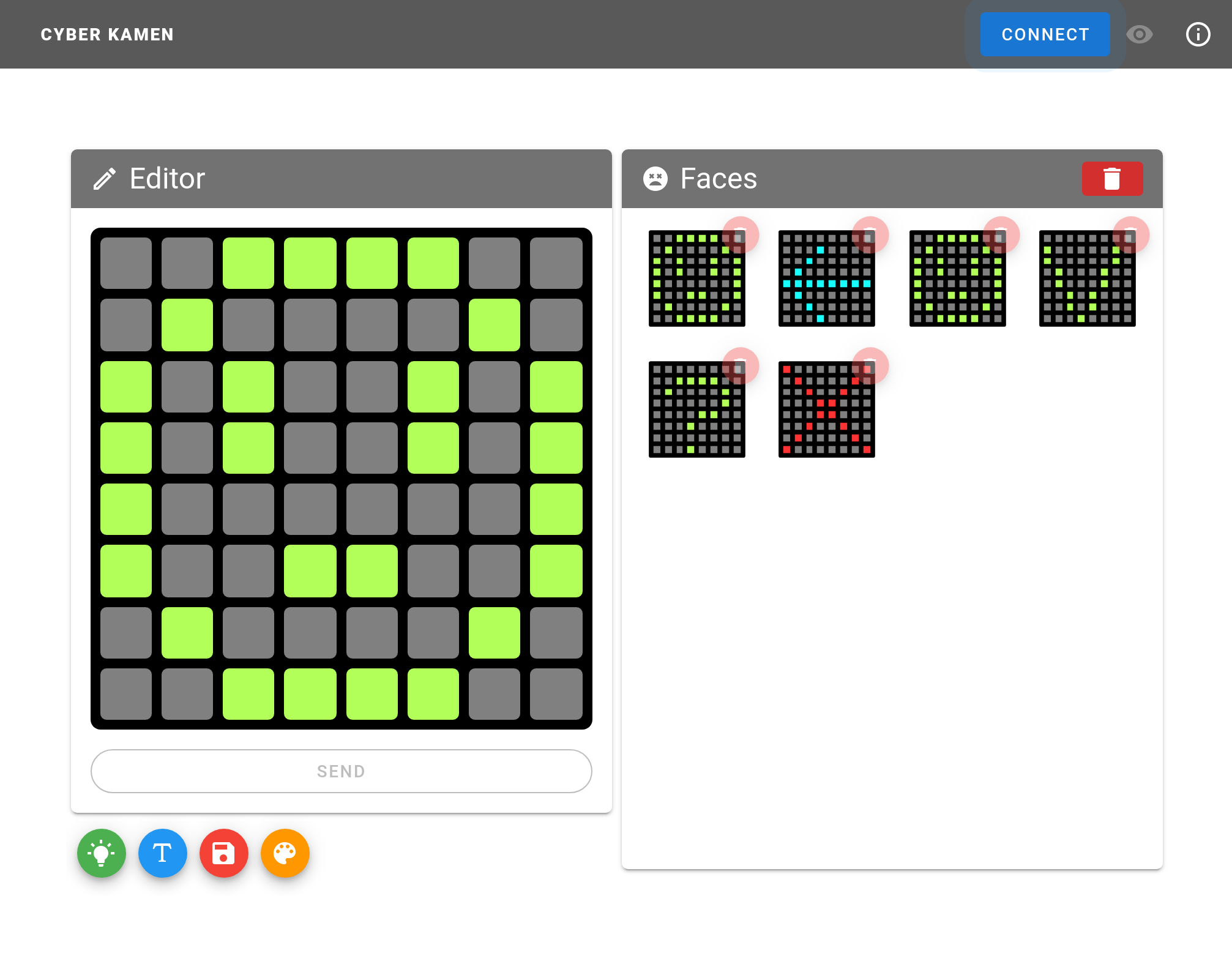 I have not much to talk about as I have never seen any unstableness nor had to go deep into the stack or chromium/src.git. 
So here I'd like to  share references which are probably useful for someone interested in the similar setup. 
ESP32

Cyber Kamen firmware source code

It's a PlatformIO project. Internally it depends on; 

Arduino-esp32/libraries/BLE/examples
Tips and Tricks:

libraries/BLE is relatively fat (occupies > 900 KiB !). You may want to use `min_spiffs.csv` for the flash partitioning.

Since WS2812B is driven by 5V, a level shifter is required.
Web Bluetooth API

Cyber Kamen Webapp source code

Nuxt.js (v2) , Typescript and Vuetify.js. Nuxt.js v3 looks very promising but no SPA support has arrived yet.
Use @types/web-bluetooth if you need auto-completion.
@msgpack/msgpack for browser-side data serialization.
@nuxtjs/pwa to make the app install-able on mobiles. (Web Bluetooth API is only available in Android Chrome though.)

Web Bluetooth Samples
Tips and Tricks;

Web Bluetooth requires a HTTPS origin. You may want to use hosting services like GitHub Pages, Netlify, Vercel or GitLab Pages.
On Linux (Bluez), Web Bluetooth uses hci0 interface. Also after changing service or characteristic UUIDs, you may want to clear cached information tied to the device MAC.