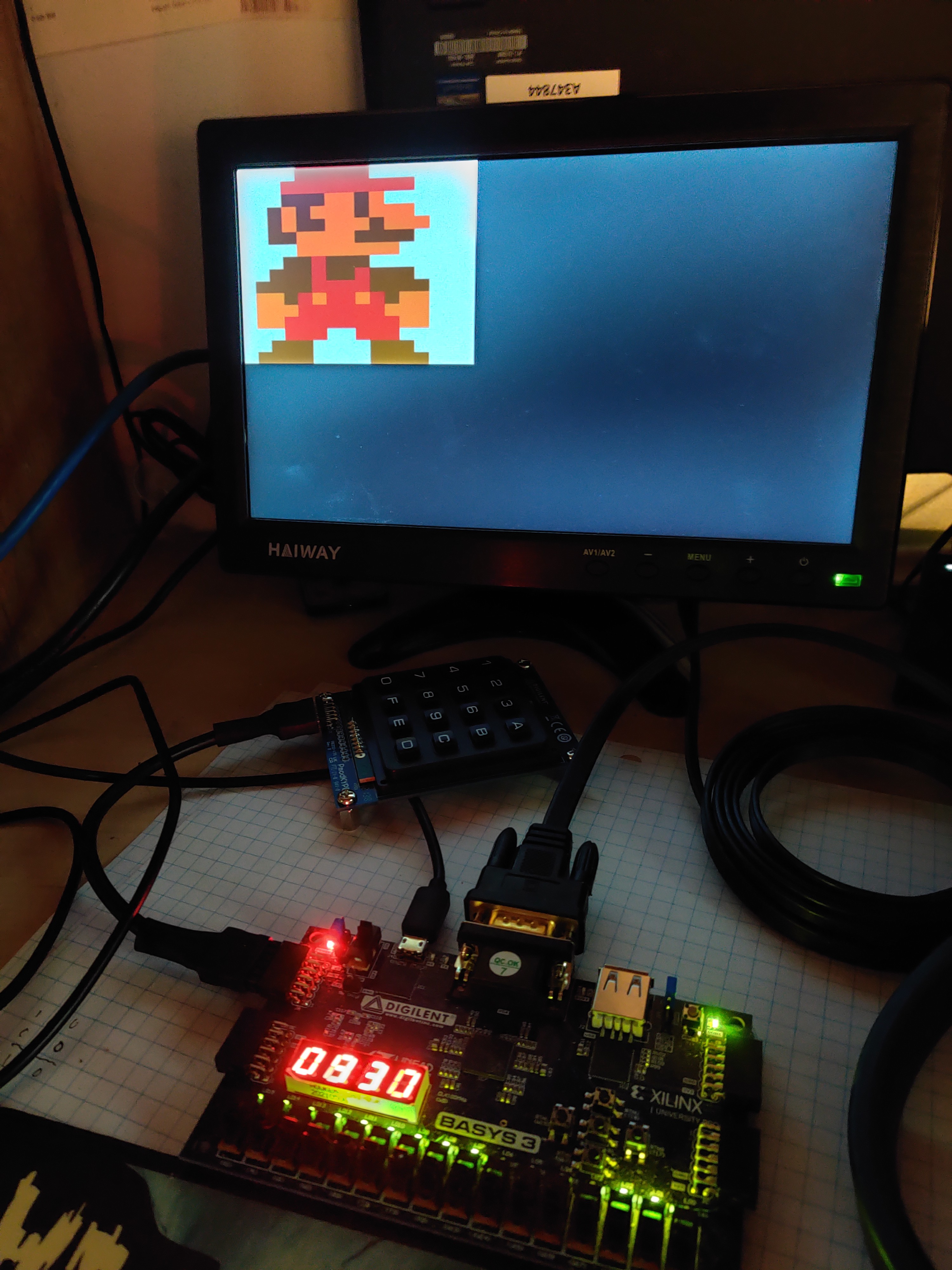 So I finally straightened out what was what with my video hardware and software.  I had B swapped with G on the pinouts for the VGA connector, and also the MSB swapped with the LSB.  Along with some hardware bugs with the memory sizing and a few other programming mistakes.  After correcting all of it, this is the result!  It is a pretty faithful reproduction of the .png I started with - although the resolution I am using now makes the Atari 2600 look like a Retina display.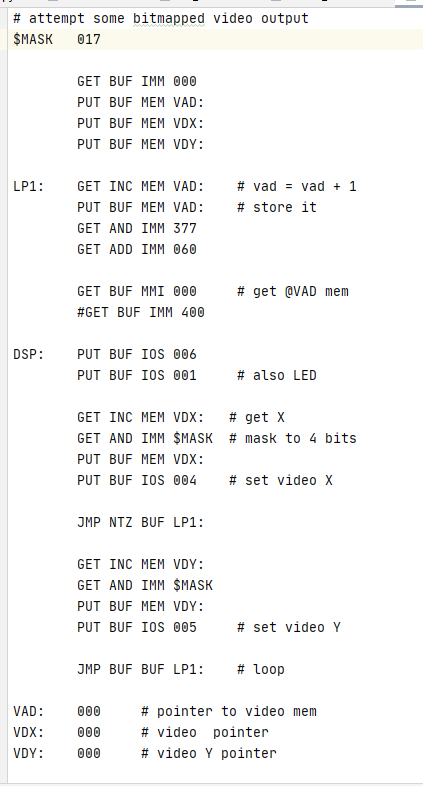 Next Up:
Add in some missing ALU operations, like shift, that are badly needed.
Improve the speed of the bootloader - it's like my Commodore 64 cassette drive over here.
Start looking into, sigh, a bigger memory.  Sigh because it means redoing the CPU quite a bit., for timing and addressing reasons But hopefully easier the second time around.
Something has to be done about the software.  Assembly programming sux.  Maybe it's just my assembly language that sucks, I don't know.  But I miss being able to declare statements with expressions, subroutines, and stuff.  I think perhaps the next explorations for this project will be on the software side.
Video system as designed is rather slow - 3 I/O operations to write an x, y, and color.  I did that on purpose to keep my sanity, but now that it works, there's probably a better way..