The CPU board hosts:
the CPU (1)
the RAM (2)
the (EEP)ROM (3)
the PLD (4)
jumpers to configure memory mapping (5)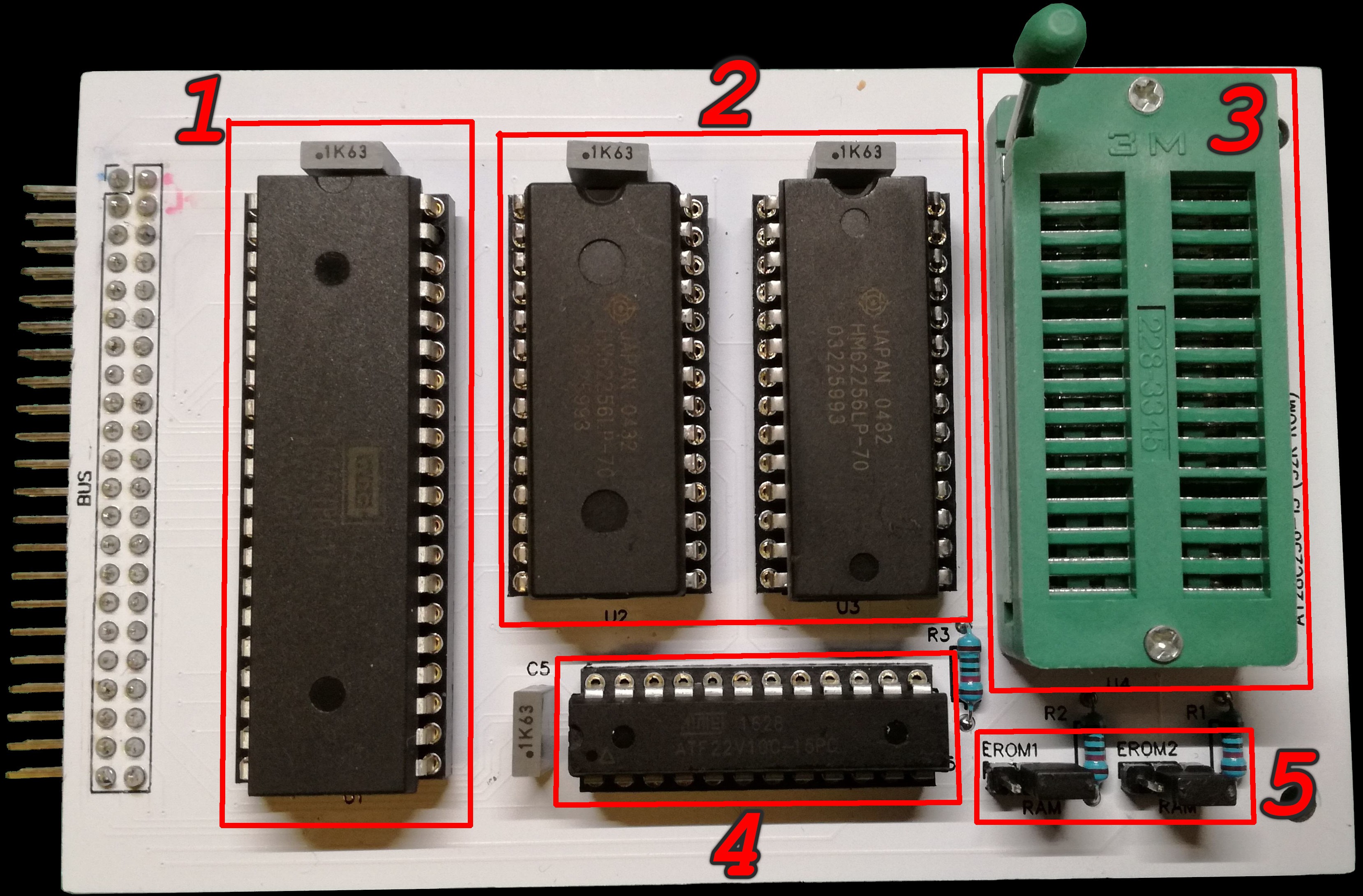 In this board prototype I forgot to add a jumper in order to manually select the ROM banking (RAM14).
I will add another jumper for this scope in the next revision.
Schematics: here
CPU (1)
The CPU is the WDC W65c02s processor and it has many improvements against the old MOS 6502:
full static core (we can stop the clock in LOW or HIGH state without losing the internal state)
70 instructions (56 on MOS 6502)
16 addressing modes (13 on MOS 6502)
max 14 Mhz clock (2 Mhz on MOS 6502)
supply voltage from 1.8 to 5 volts
low power consumption
Datasheet: here
RAM (2)
64Kb of static RAM are provided by two HM62256LP-70.
Datasheet: here
ROM (3)
A ZIF socket to host the 32Kb AT28C256 EEPROM.
Datasheet: here
PLD (4)
All the system 'glue logic' is managed by an ATmel ATF22V10C-15.
Datasheet: here
Memory configuration (5)
The jumpers can be used to control what to read at address ranges A000-BFFF (EROM1) and E000-FFFF (EROM2).
You can exclude and override the respective EROMx signals generated by one of the VIA (that can be programmatically used to control the configuration).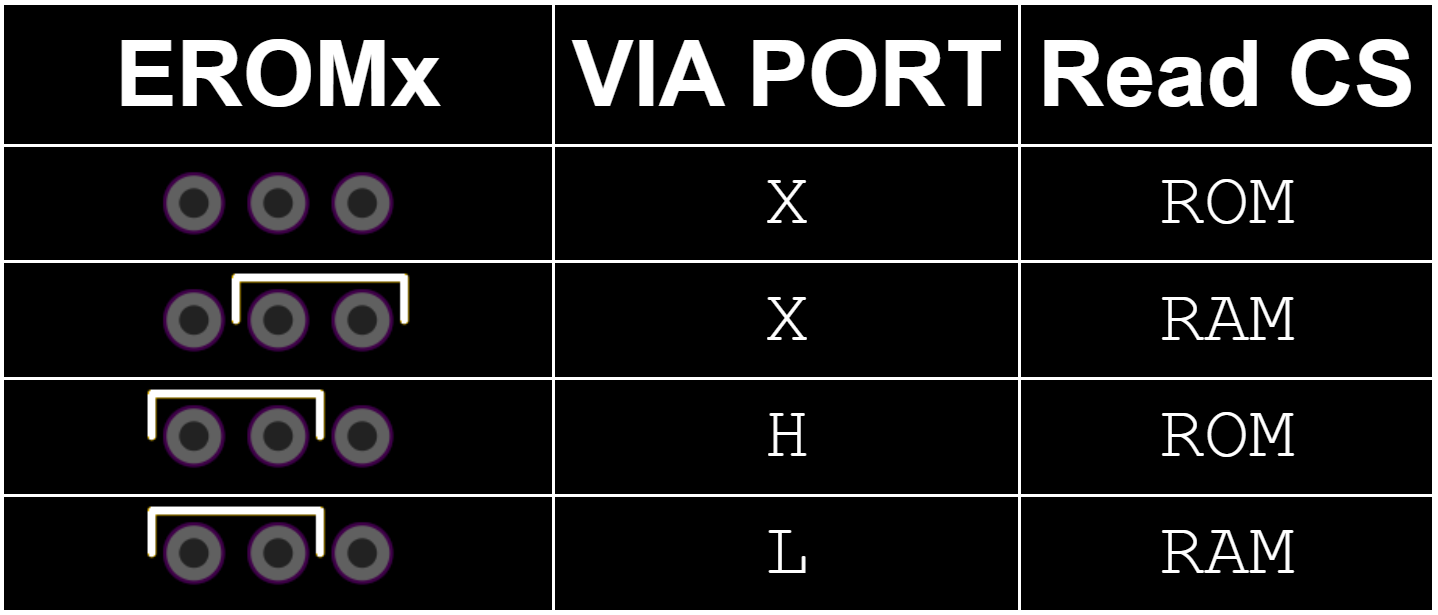 Ciao!