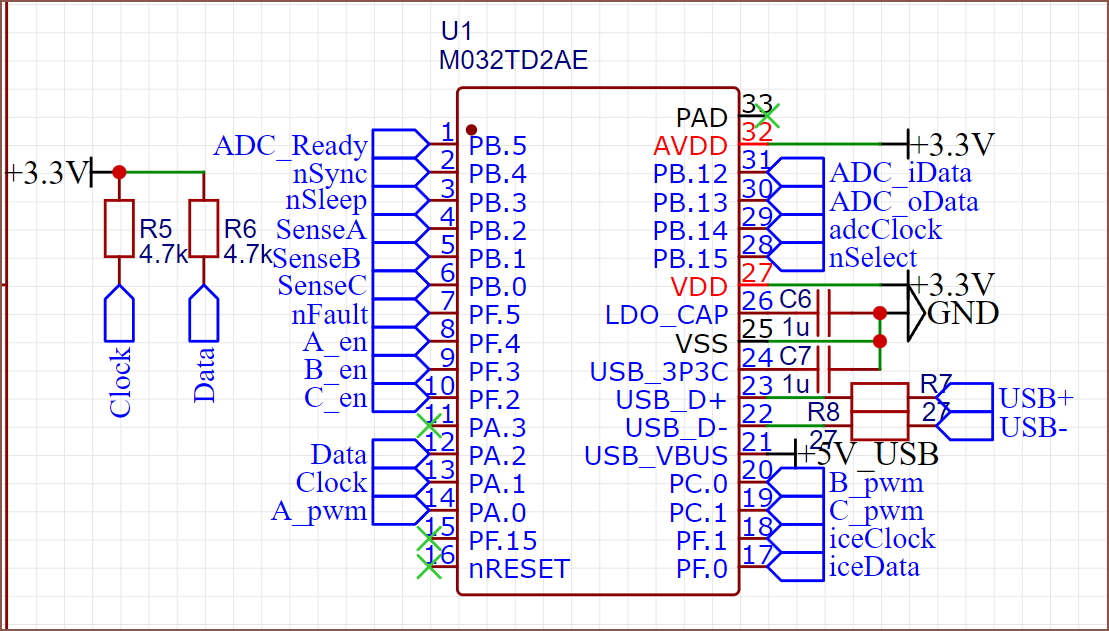 I've also started to rip 'n' tear out the traces I've made so that I could move the MCU up high enough to comfortably fit vias on the bottom side.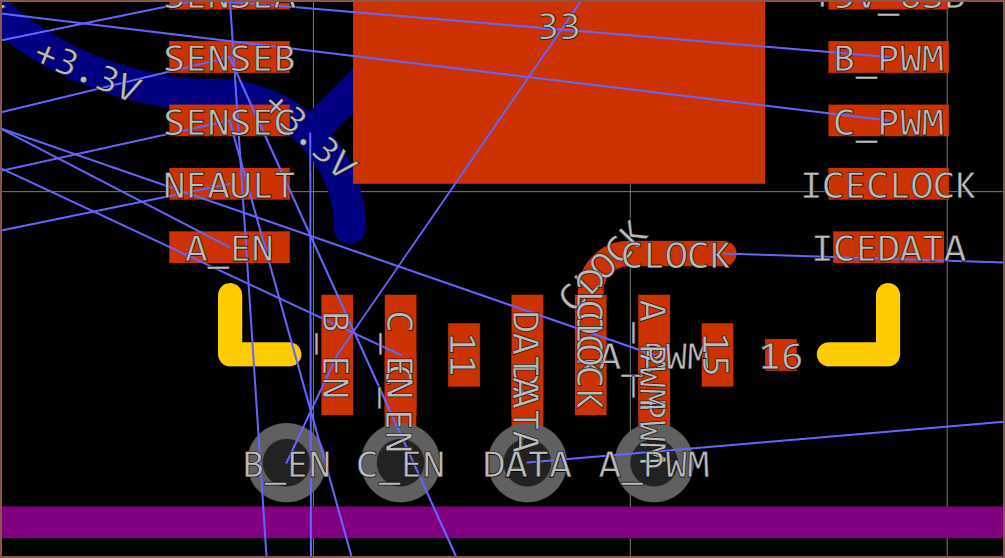 I still find it a bit suprising that, if I'm understanding the datasheet correctly, there isn't really all that much stuff I need to add an entire microcontroller to the circuit. I did a bit of looking, and the evaluation board for the 32K flash version looks pretty sparce:
It really looks like the chip and 3 capacitors is all that's needed for most operations.

I can't find any schematic though. However, I can see that the 2 USB data lines seem to be length matched.
Still though, it's strange to think that a 288 page datasheet actually seems a bit lacking in detail.