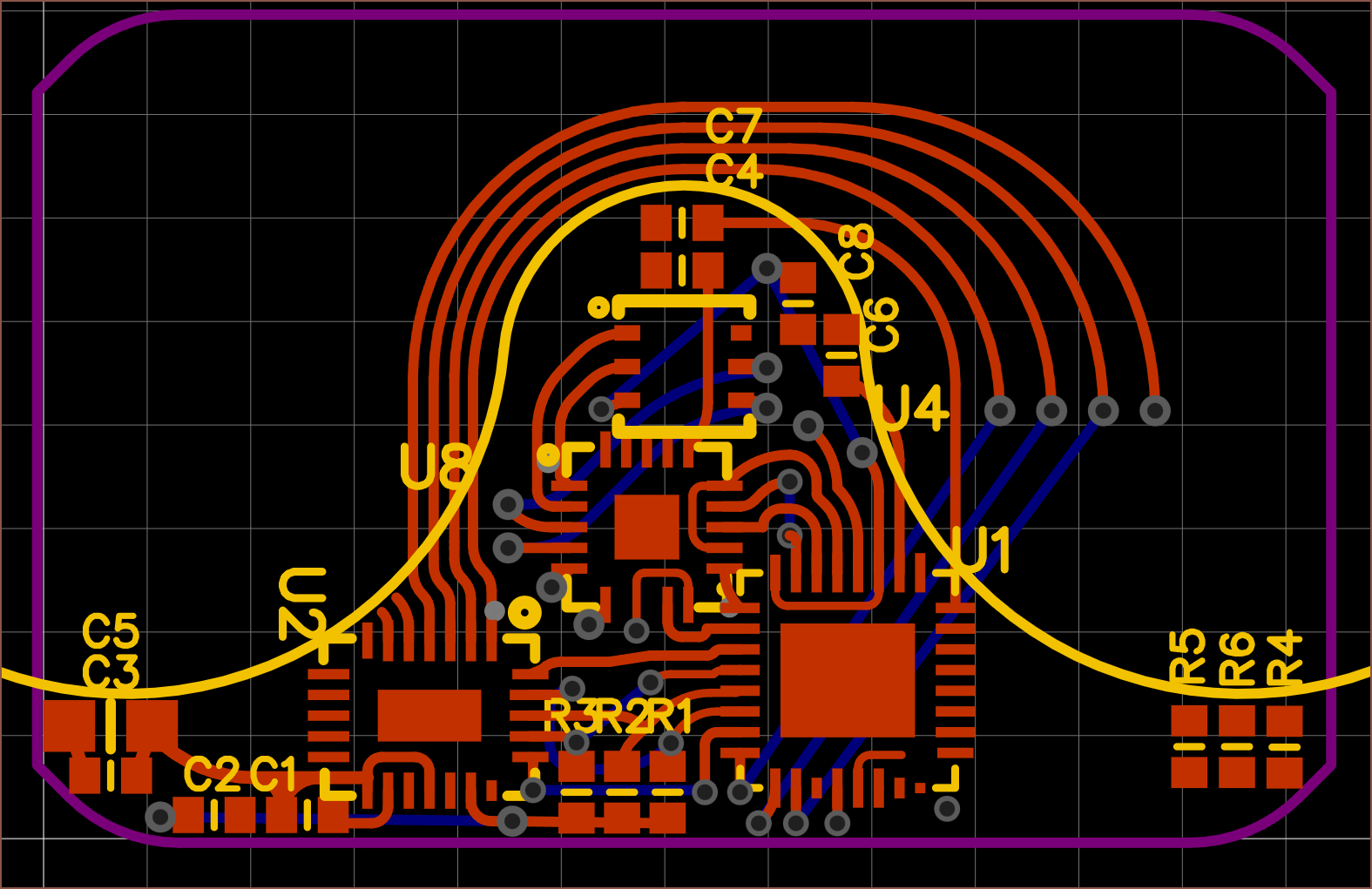 I've removed the USB related resistors and added a recommended 0.1u capacitor for U1.
I have also found a nice looking pad design for C0402s, used these recommended values for 0402 components and then made a similar one for 0603s. The silkscreen is much cleaner now. I should also note that I've made sure that the IC text is facing up for all components (which is the reason U2 is rotated 90 degrees).
Next time, I need to start thinking about creating some FPC pads so that I know the limits before I finish routing the remaining MP6543 pins.