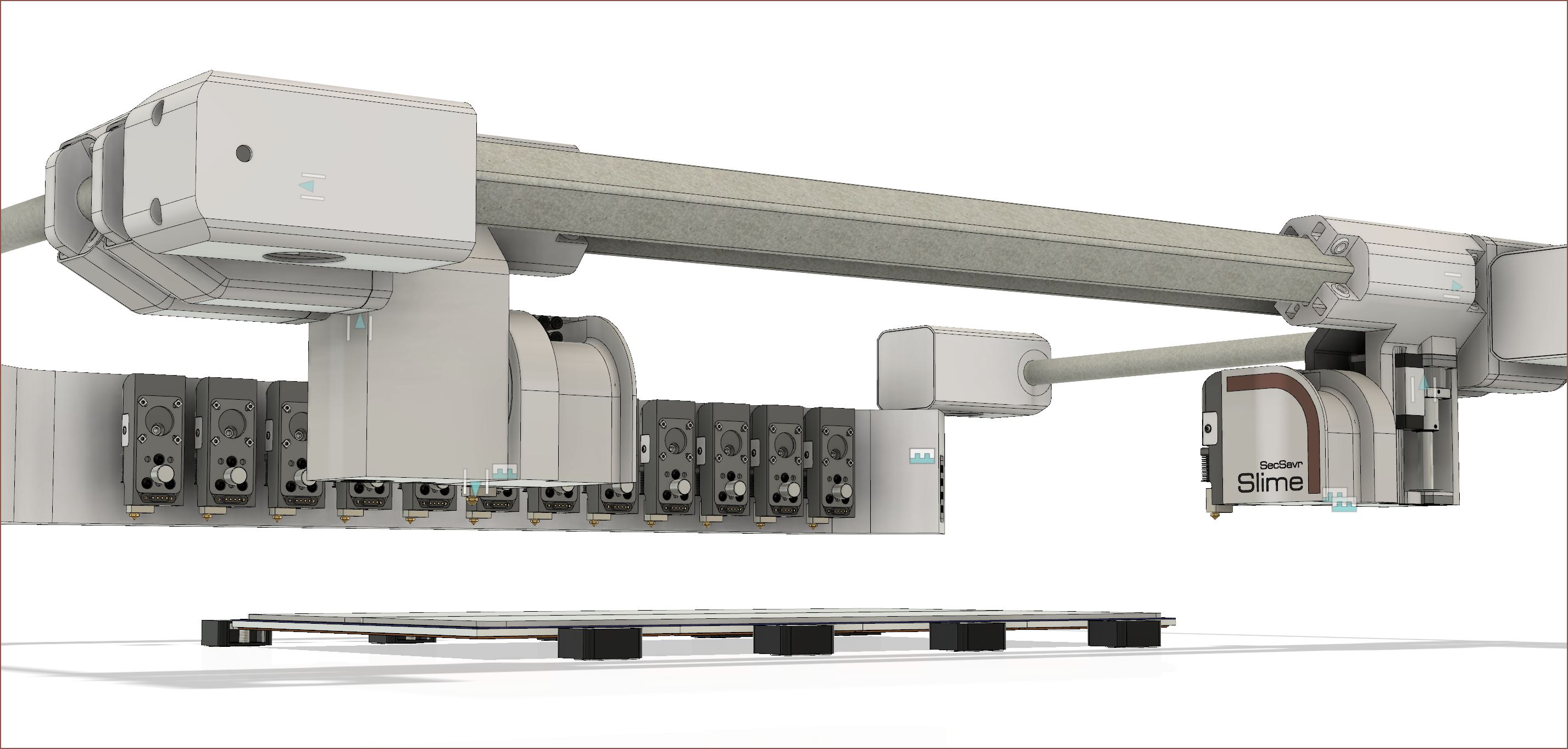 Tool Bar
Before going to the mini Z axis assembly in the X Slider, I wanted to look at modelling a concept Tool Bar.

I added the Selects and a few Slights to check alignment.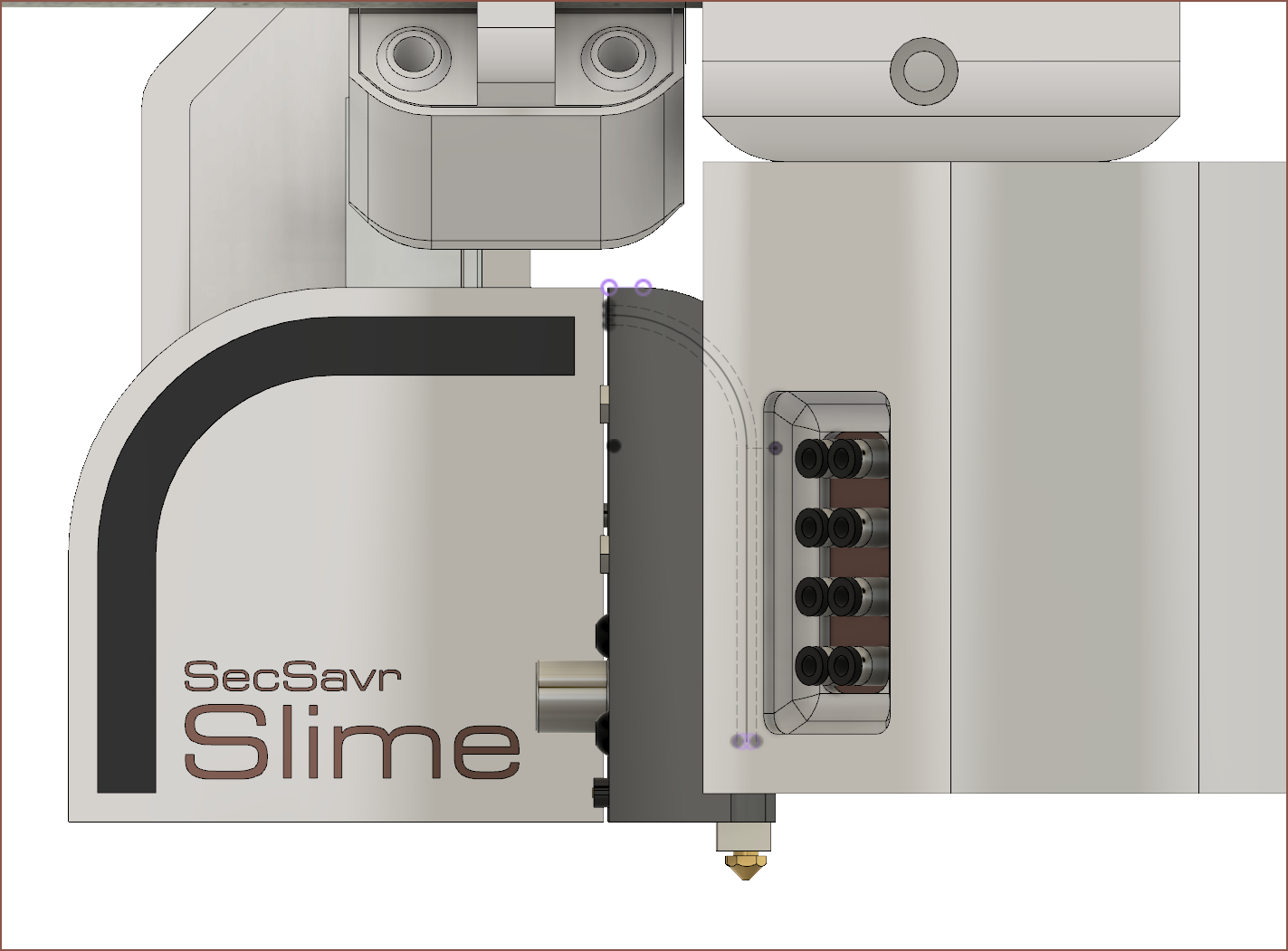 There's enough space for an 82mm tool and can be extended further if needed.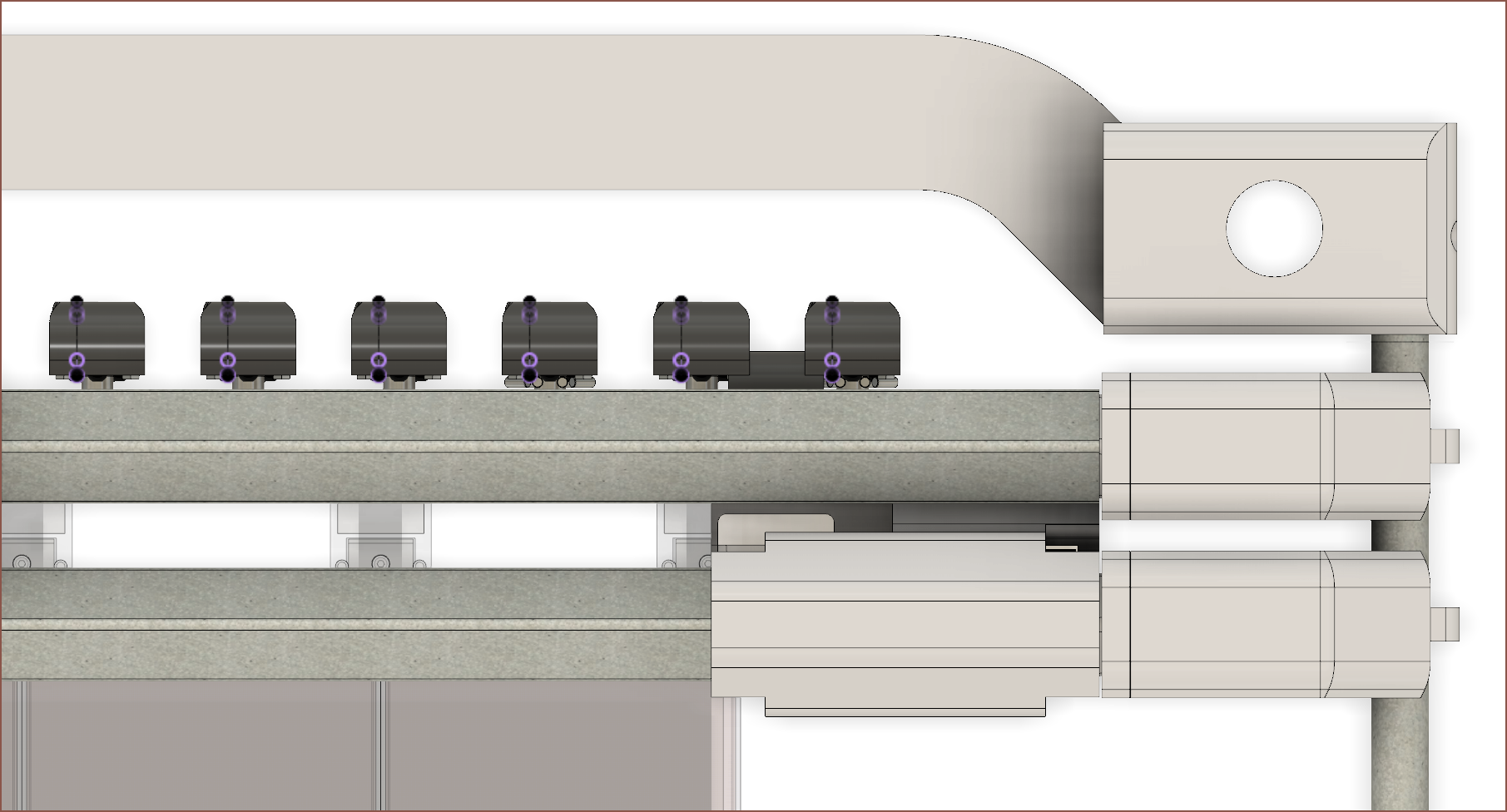 Ex Armu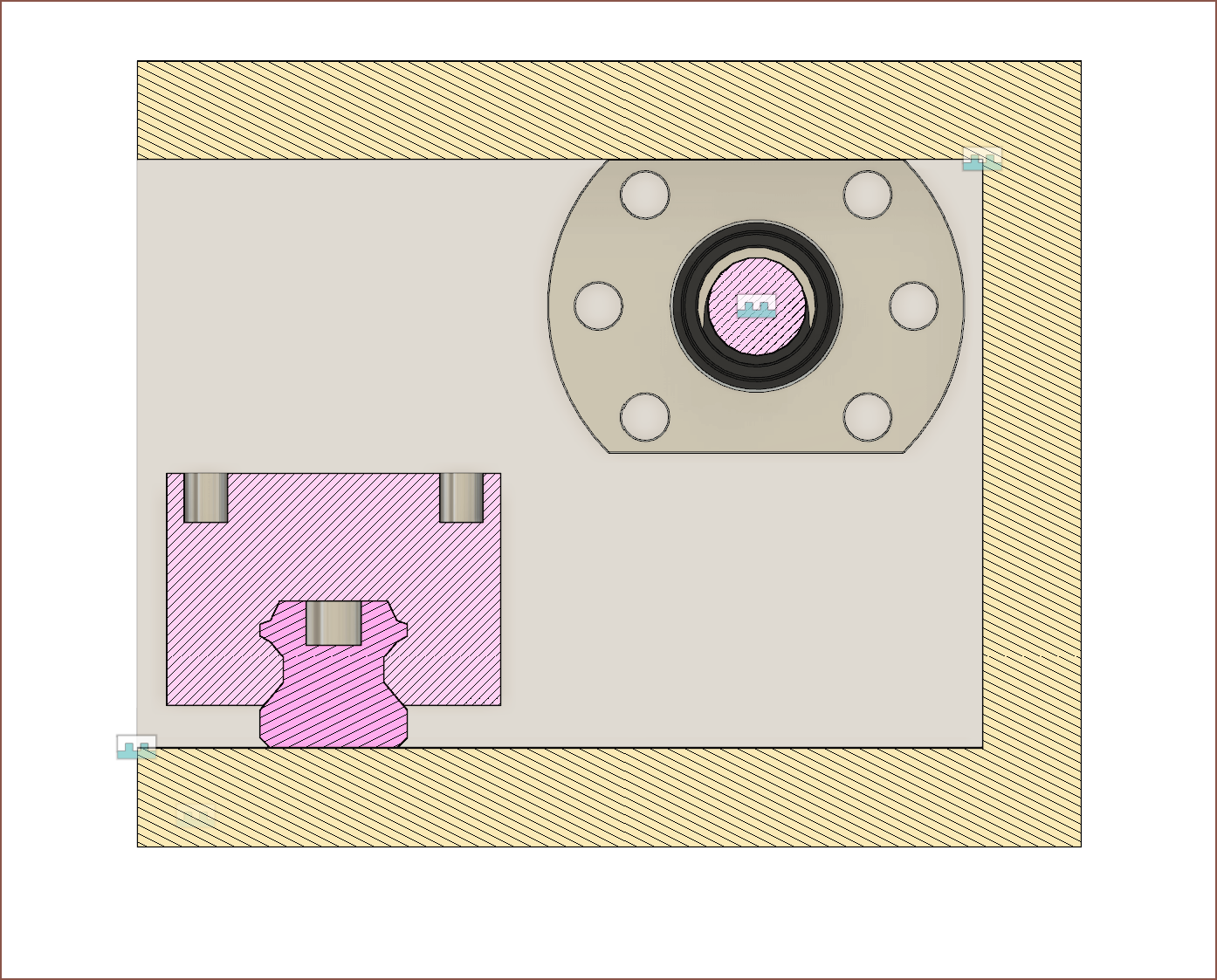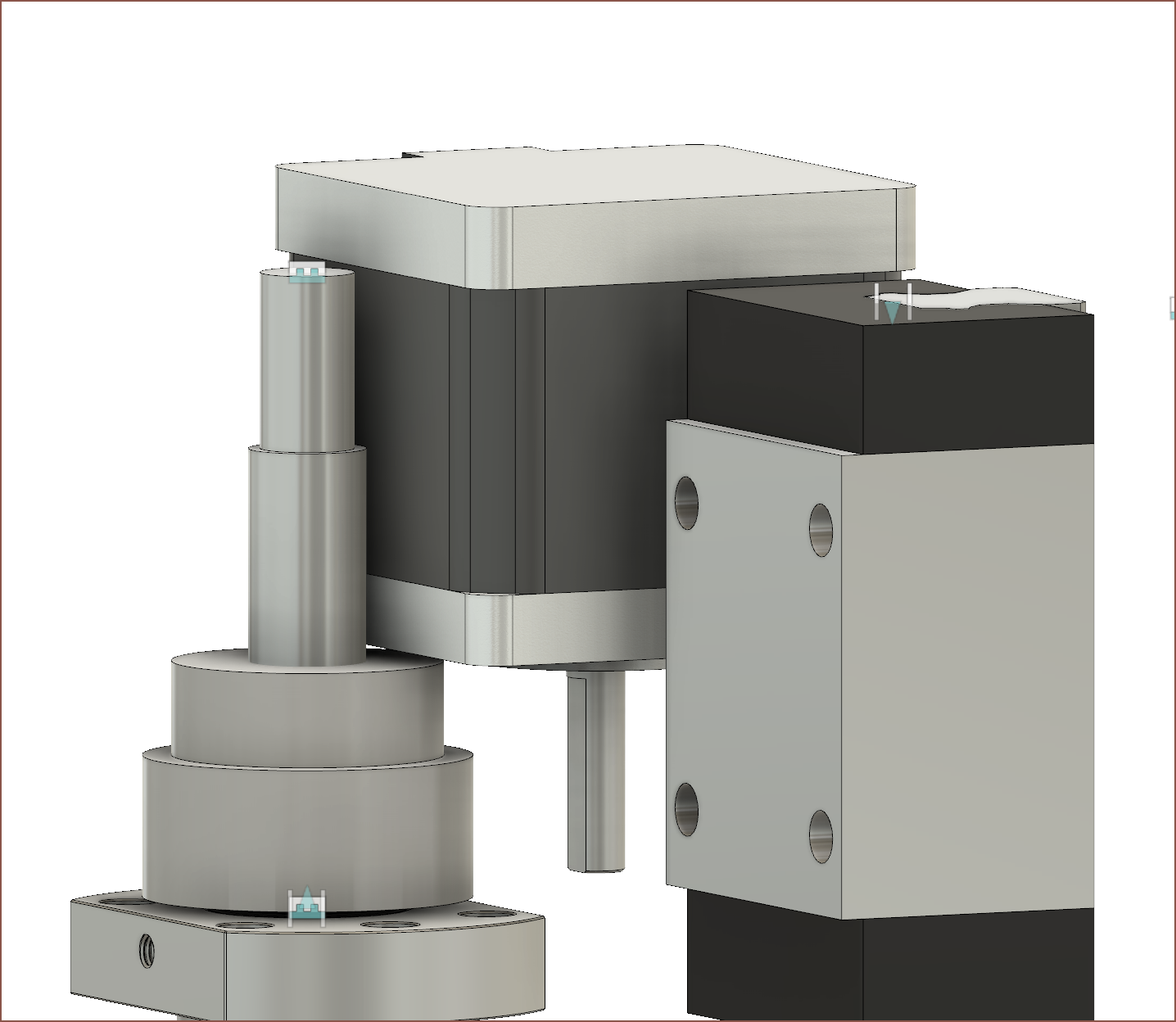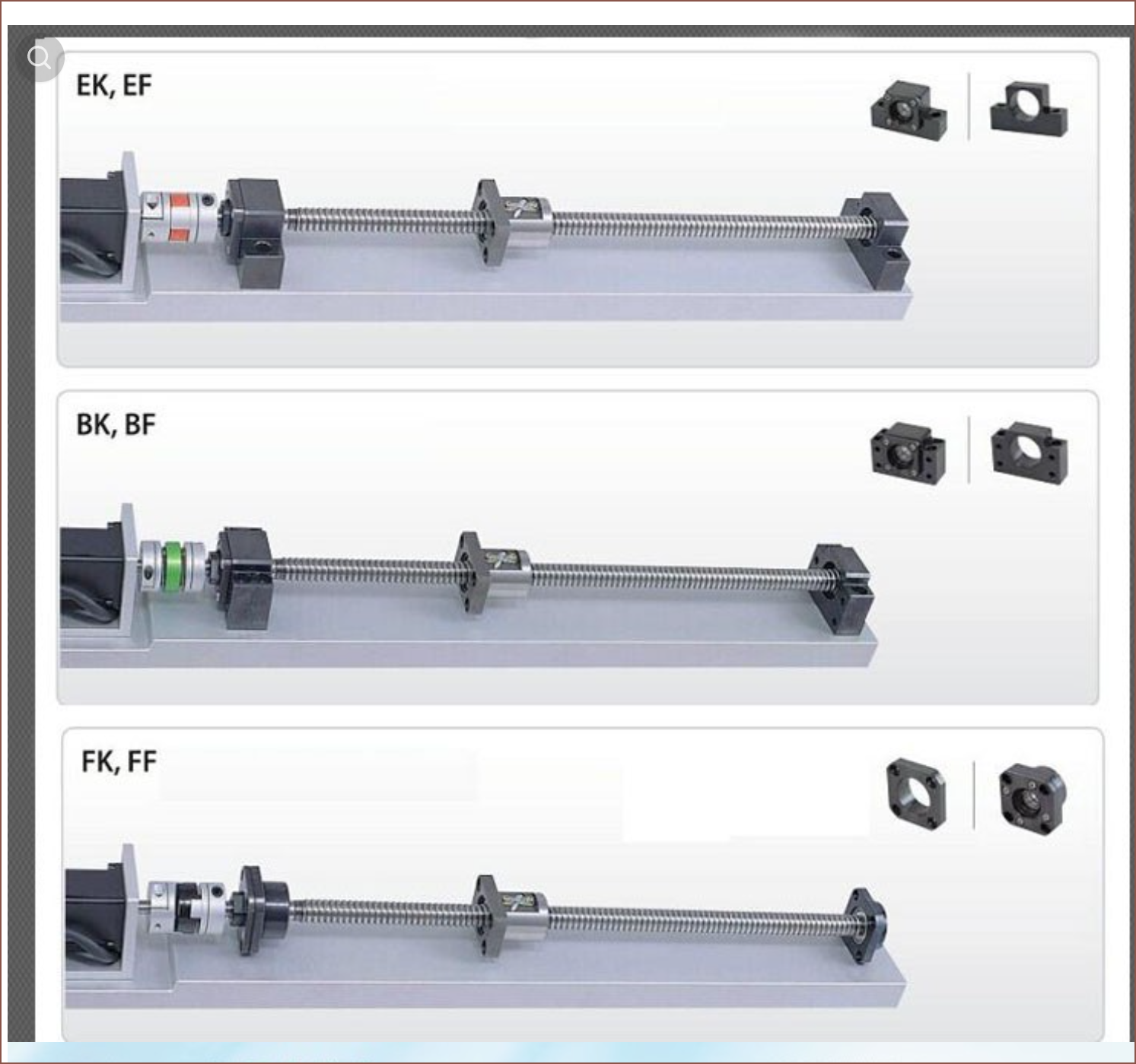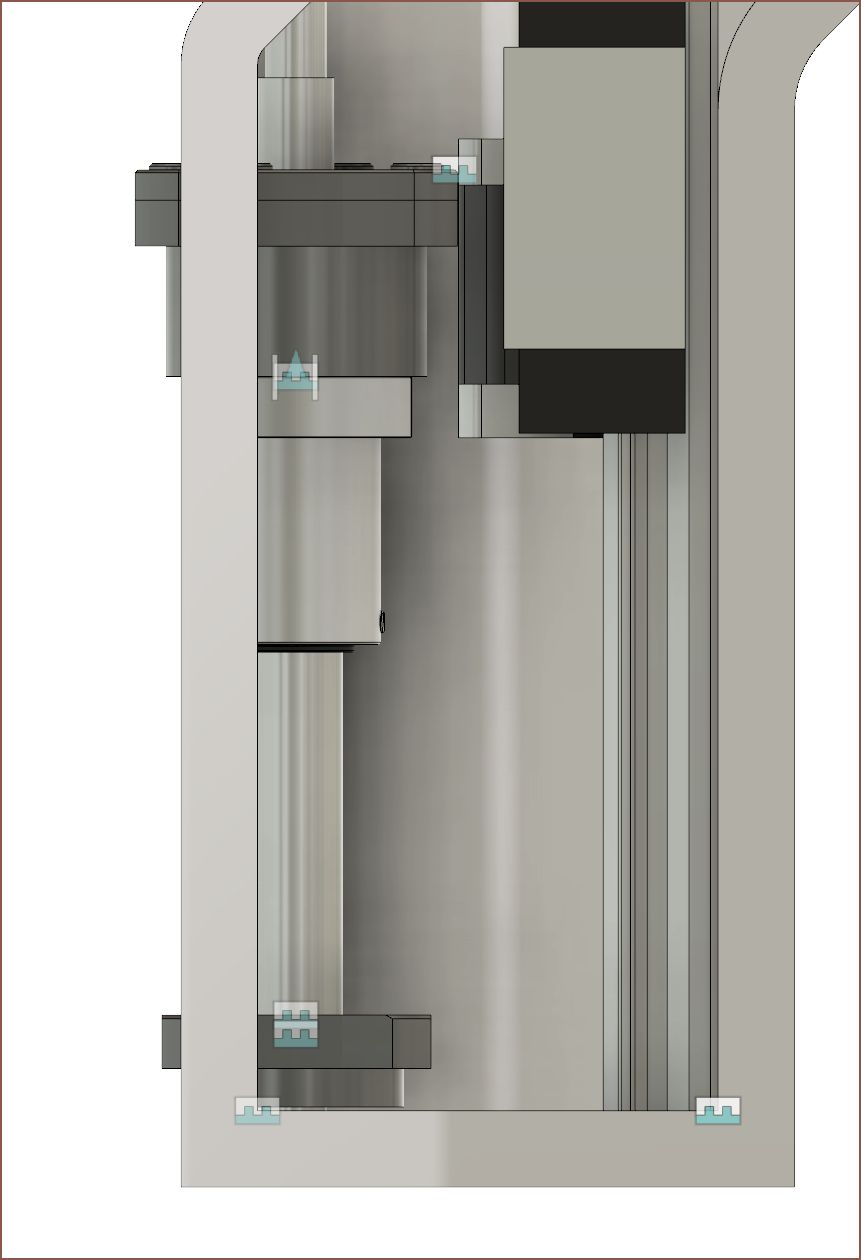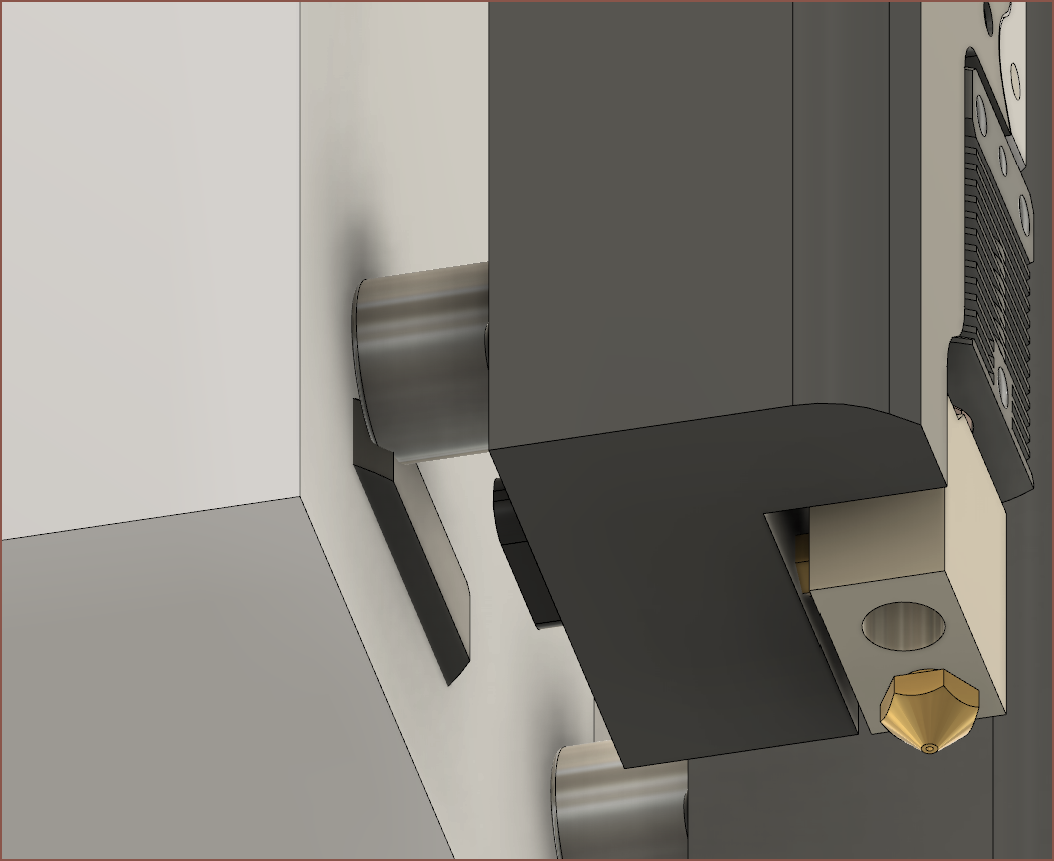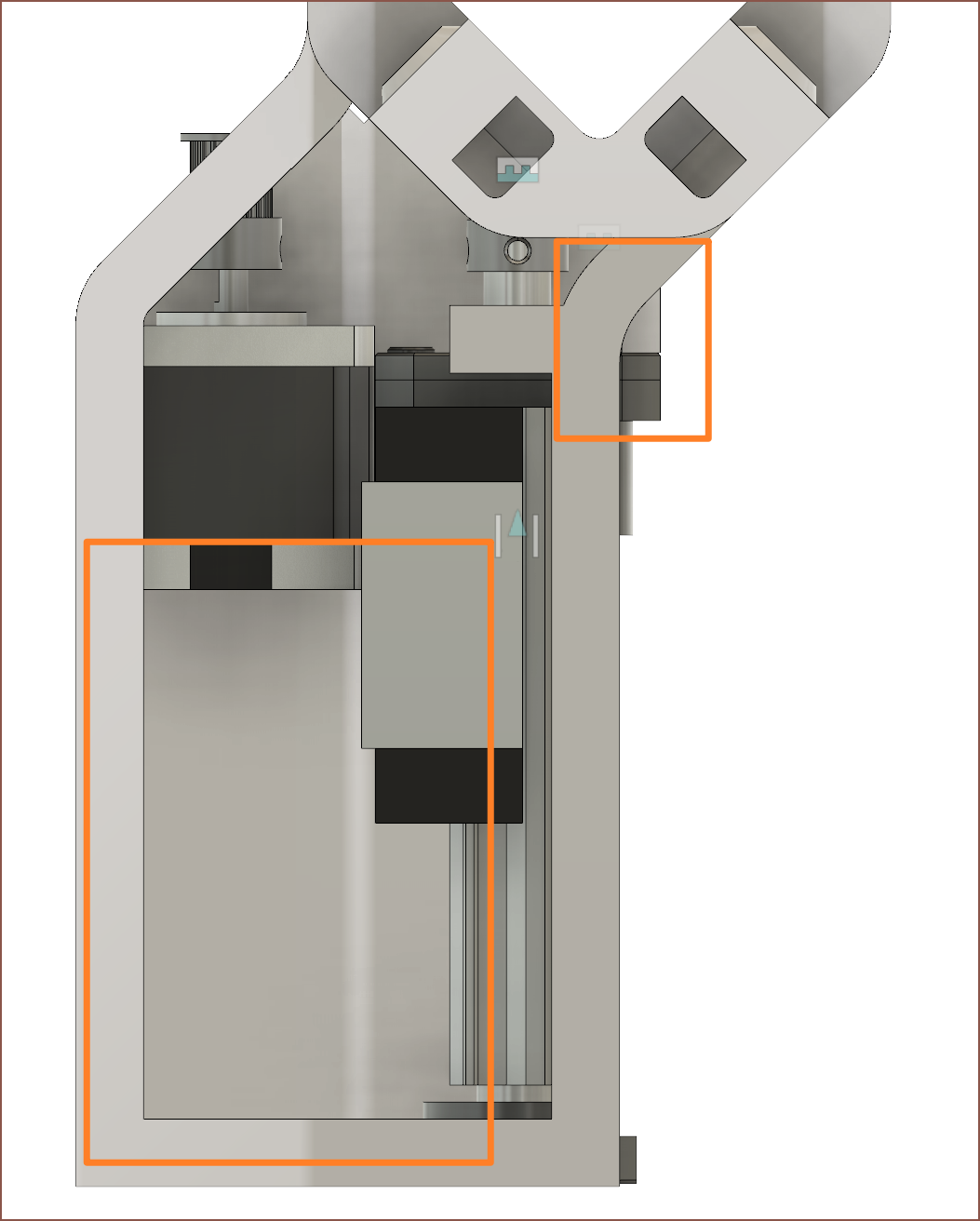 More space needed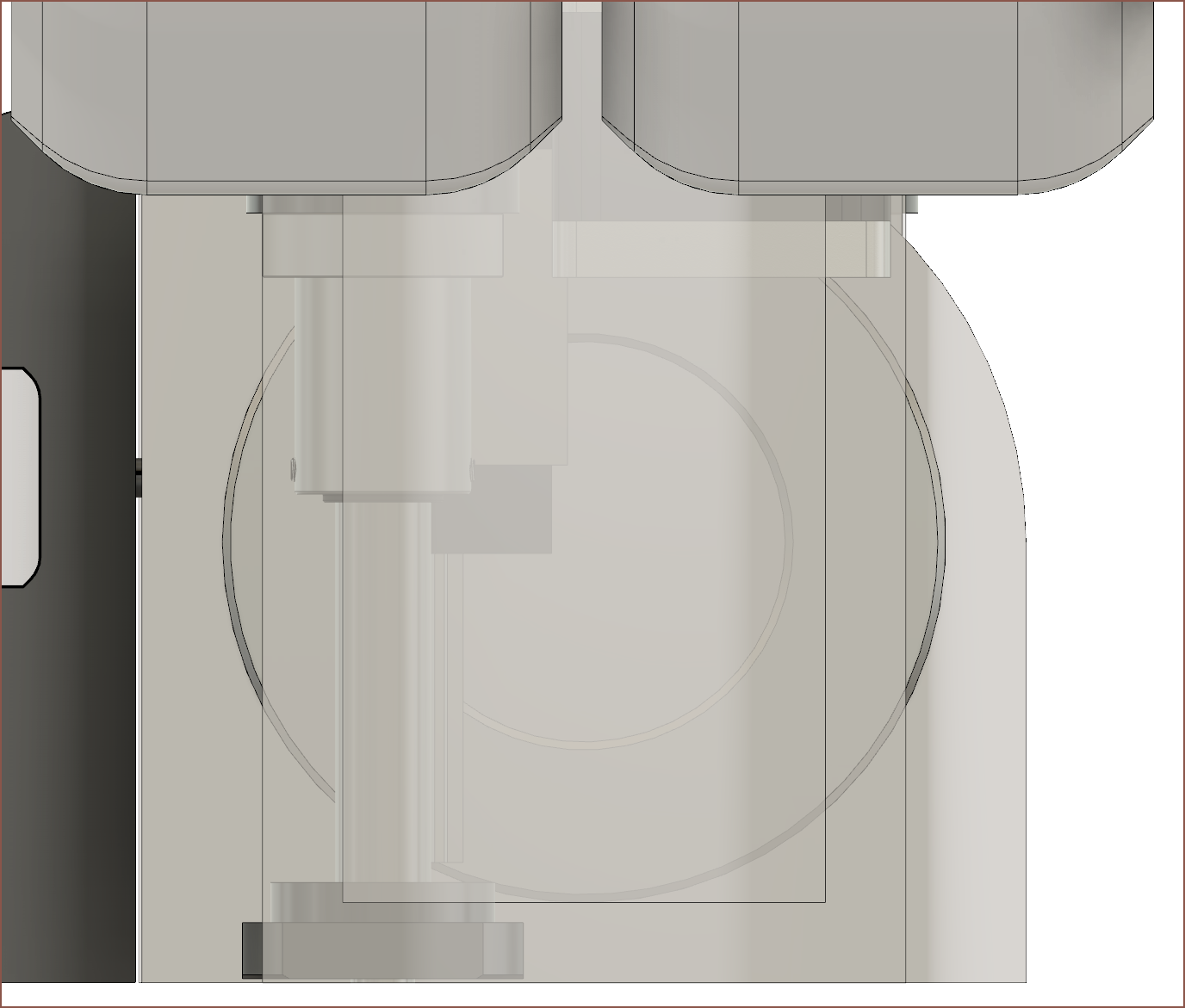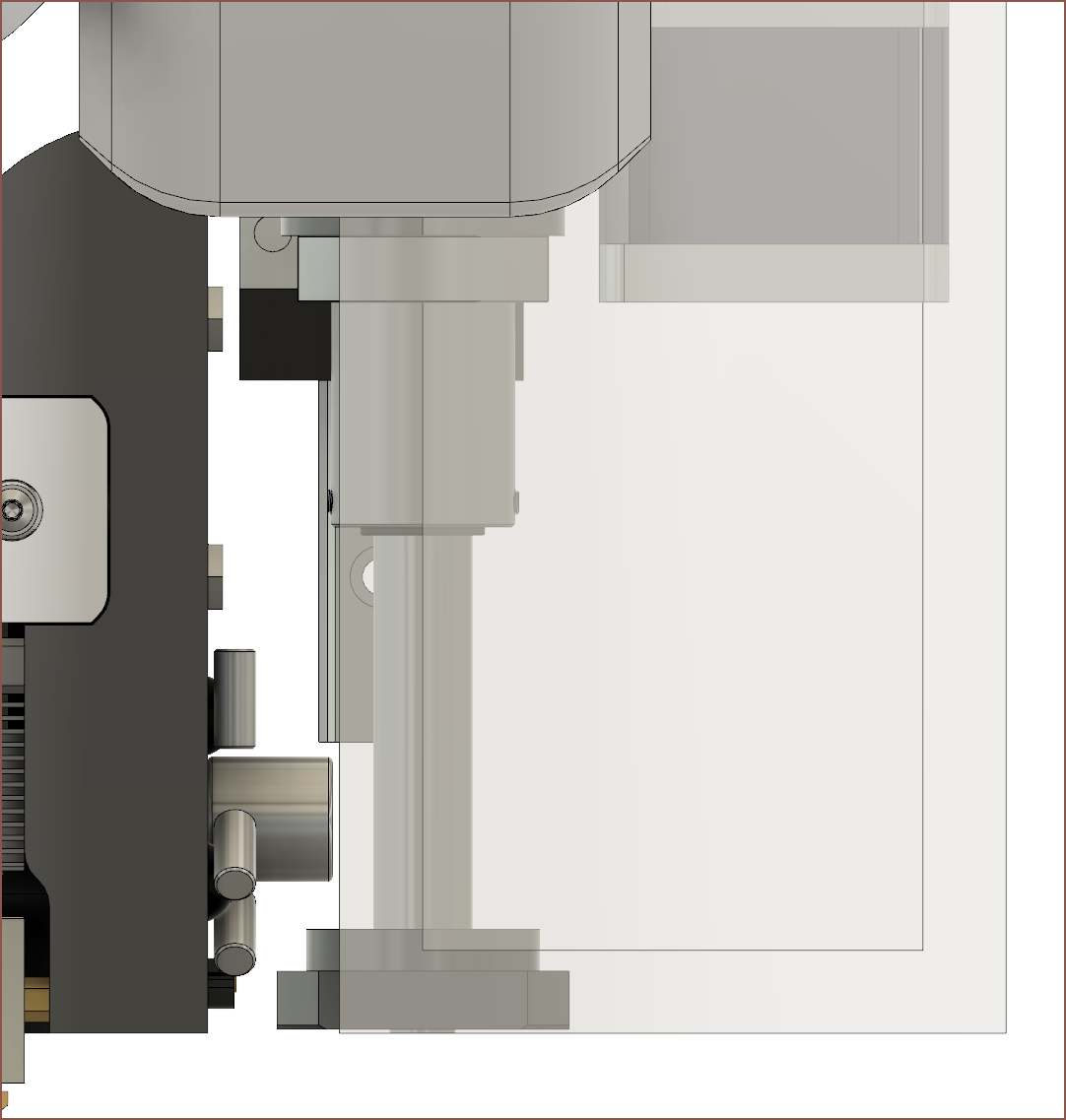 Some shuffling later and I got somewhere towards a better solution. 
Some more refining and I got the above. I was able to go down to 140mm, which is 20mm shorter than where I started. I also brought the 150mm linear rail back for component stiffness.
V Axis
Now I need to figure out why multi axis CNC's need so much torque for rotational axes in the first place and then obtain a solution that fits in the space provided.