So after my past post I decided to redesign this part.
The knife edge was removed, it was making the part too fragile and I think would difficult the quality on the nickel plating as well.
I had the intention to remove that groove in the middle of the chamfer, but my lathe chuck can't hold the part by the new OD, so I had to keep it. The groove ended up shattering a bit but since is a non functional feature and I smoothed a bit with a stone, so should be fine after the plating.
I will be using the first part to test the nickel plating process.
The part was soaked in WD-40 to protect against oxidation until the nickel plating solution arrives.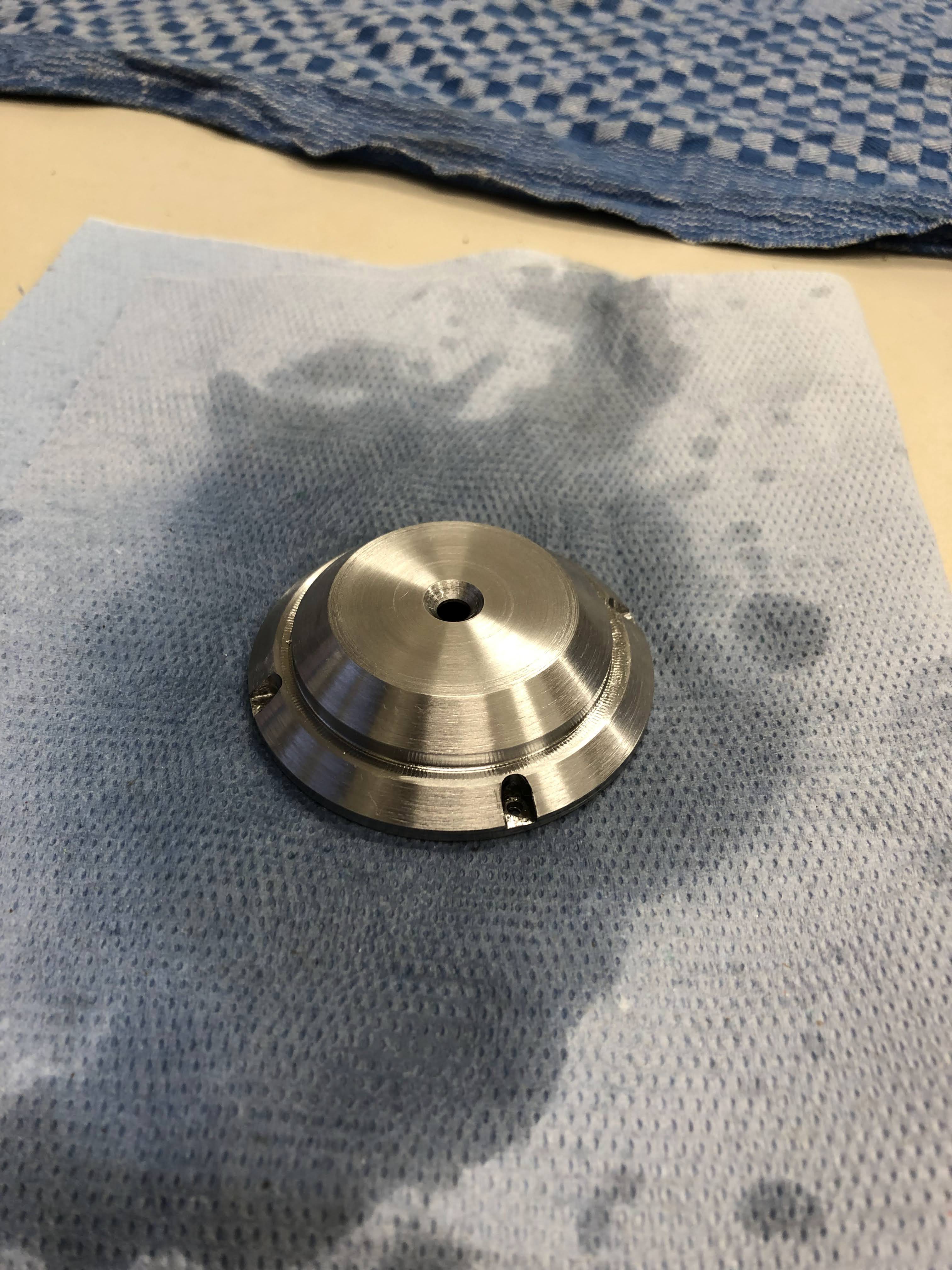 The most critical feature of this part is the O-ring groove. It needs to be as smooth as possible, I was able to get a good finishing sharpening a carbide parting tool that makes the groove in a single pass.