My initial plan was to desolder the microcontroller (a Winbond W78C32C-40 MCU, with an 8051 core) plus a few other logic chips in the board, then add some wires to control the LED circuitry. But desoldering was tougher than I thought, and while in the process I though "wait, why don't I keep the MCU and reprogram its firmware to get pixel data from outside?"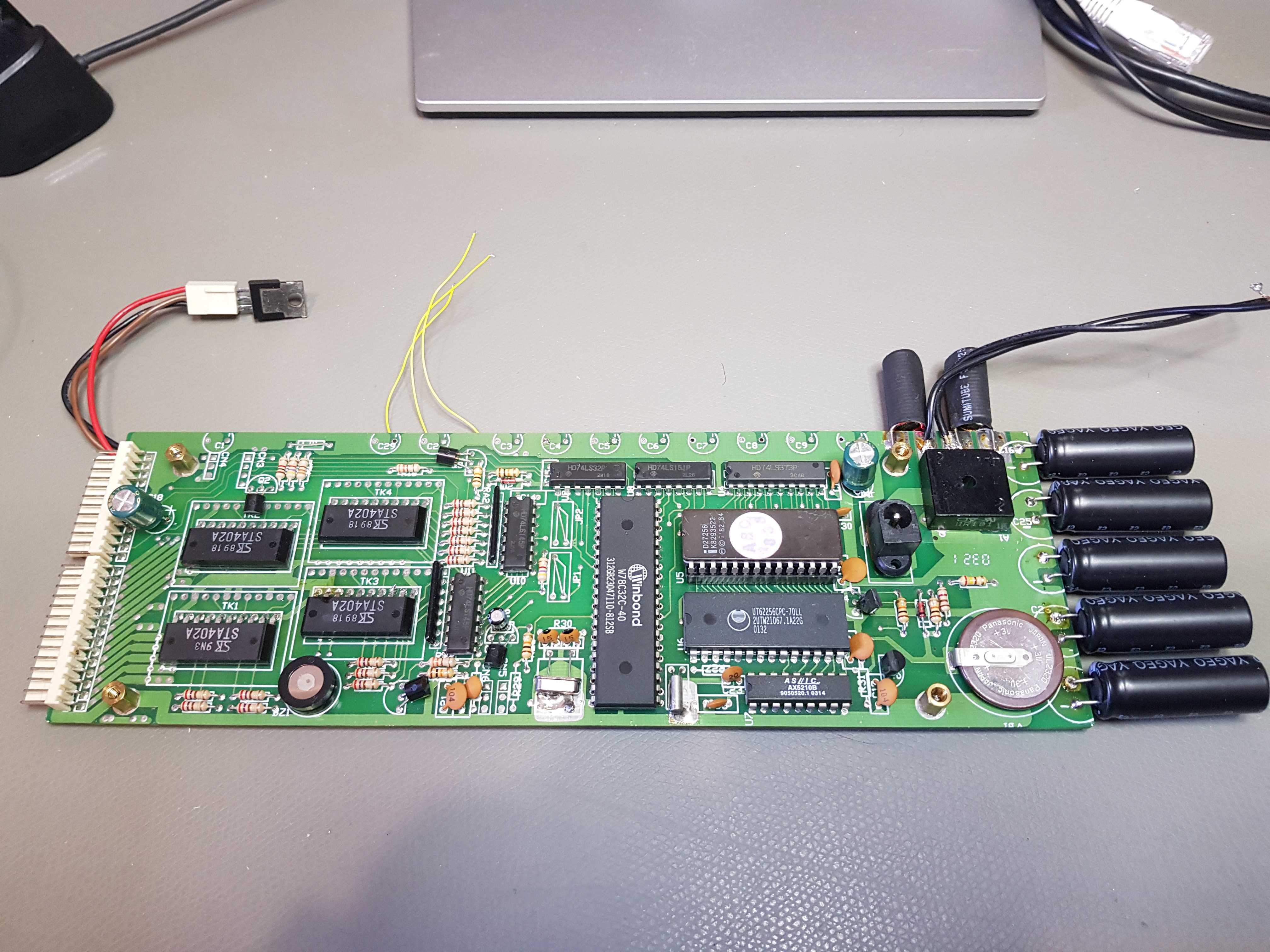 Here's the idea: I dump the contents of the EPROM (a 27256 DIP which, by the way, is accessible and replaceable from outside the chassis) to my PC, reverse-engineer it, figure out how exactly are the LEDs controlled, then write an 8051 firmware of my own that somehow gets the data from the external Linux machine and displays it.
What to use to get the data? The marquee already has a serial connection (you'd use that on a PC to program the text, animations etc.) but the MCU datasheet puts a limit at 9600bps, too slow to get raw pixel data. I want the bi-color 85*7 display to be refreshed 60 times per second, so I need 2[bit per pixel]*85[columns]*7[rows]*60[fps] = 71400bps minimum.
So instead of using a serial connection, I might somehow add a "virtual memory" so that when the MCU reads it, it actually reads data coming from outside. Something like memory-mapped I/O.
The advantage of this approach is that you don't need to change anything in the existing hardware. No desoldering, no messing up with wires. Where the EPROM socket is, I would put a DIP IDC connector like this one that breaks out all its pins through a flat cable to another board, containing logic level shifters and anything else to interface the display to the Linux board.
The disadvantage is that it's another level of "hacking" this device; in addition to the hardware I need to have a deep understanding of how the firmware works. Sounds complicated, but also a really interesting challenge! What do you guys think?