I currently have two VR support rigs that are meant to be used with my passive VR shoes.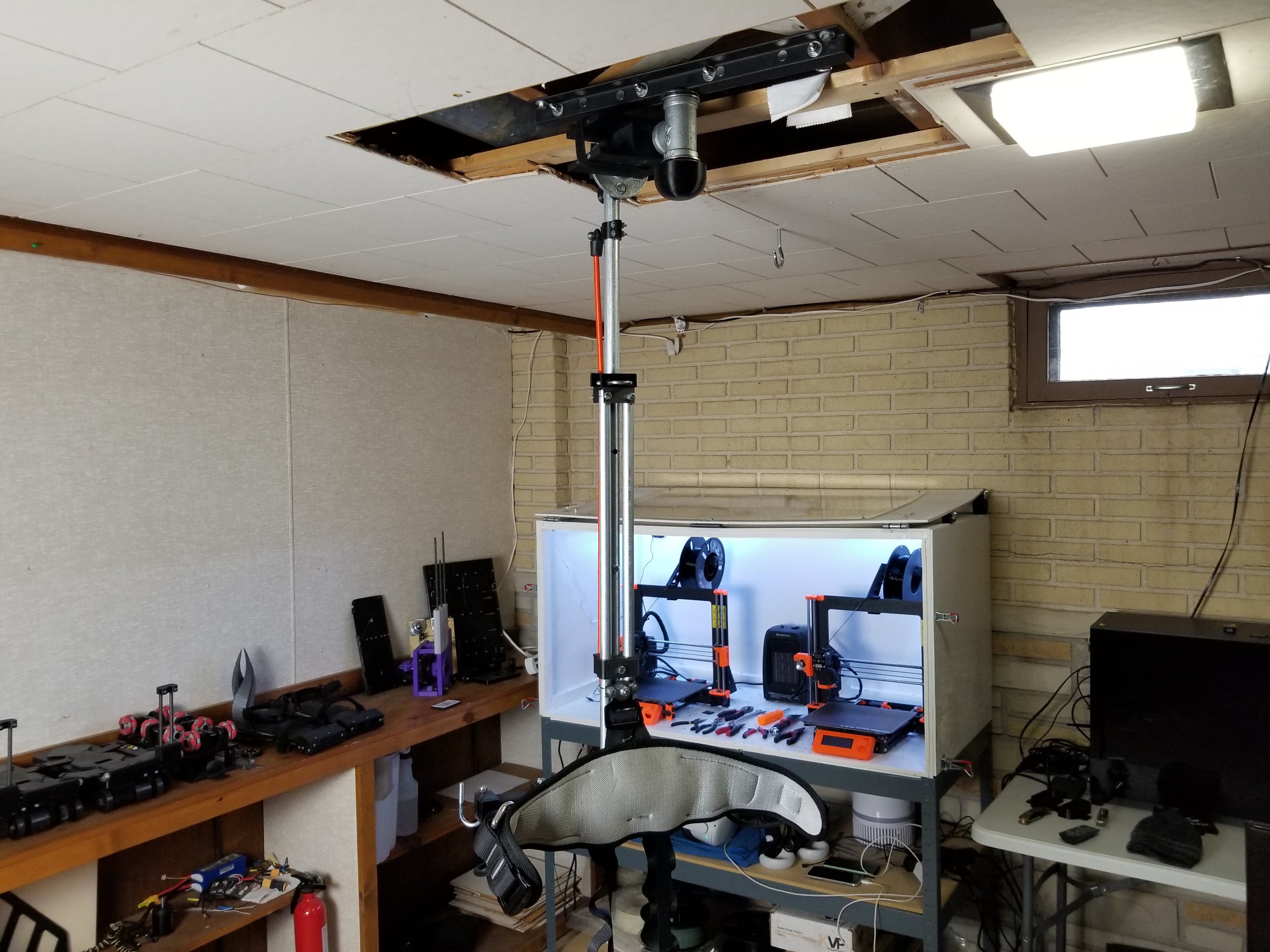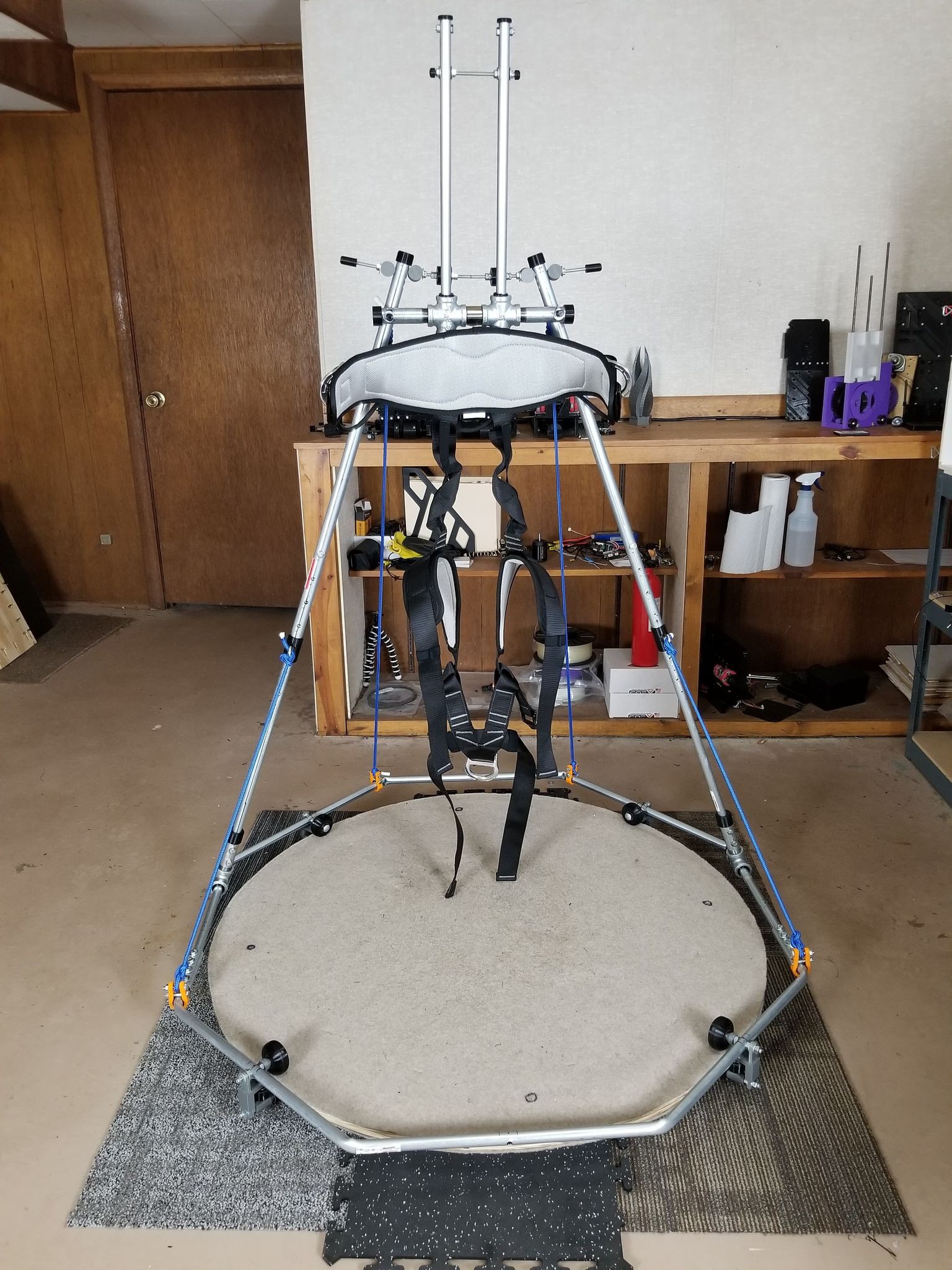 Similarities
Both rigs support
Crouching (crouching height is adjustable)
Sitting
Walking while turning.
The platforms are the same, so they have the same noise reducing materials.
The platform can be leaned flat up against a wall for storage.
No welding required to build either rig.
Ceiling Mounted Rig Pros and Cons
Pros

Less time to assemble since there are less parts.
There is no resistance to turning. It's like butter. It's also completely silent.
Smaller size. Rig can be stored up on the ceiling, or the majority of it can be stored in a small closet. 
It's easier to make the platform as large as you want. The platform is also not required to be elevated.

Cons

Requires bolting into the ceiling.
It's bolted to one spot, so it can't be moved around.
Requires a lower ceiling. My ceiling is 7 feet tall in the basement where I have it set up.
Height is not as adjustable as with the other rig.
Free Standing Rig Pros and Cons
Pros

Bolting into the ceiling is not required.
Can be moved around. It weighs about 50 pounds. I can easily drag or push it around my basement.
Height is more adjustable than the other rig.

Cons

More parts, so takes more time to build.
Turning as some resistance. I find the resistance comfortable and am not bothered by it, but it is noticeable, especially when switching between the two rigs.
While playing, I don't notice it, but turning has some noise.
More time to partially disassemble to store away.
I've designed the platform to be 42in in diameter. It could be made bigger, but would require designing and building a bigger octagon. The platform's edge must be elevated, which I use layers of polystyrene to do.
My Preference
After using both rigs for extended periods of time, I prefer the ceiling mounted rig. I realize this rig is not an option for many people. I prefer it mainly because turning while walking has no resistance. It also has the advantages of less parts and a simpler platform design.
In the Future
In the future I may design and build a 3rd support rig. This rig will take my ceiling mounted design and instead of bolting it to the ceiling, couple it to something like the frame of a swing set.