Introduction
PCB boards are essential for any electronic project, device, or gadget. It is presently the most incredible and advanced tool for creating projects and connecting project components. Thus, many companies offer PCB manufacturing with a single layer, double layer, multi-layer, rigid layer, and other types of PCB boards. One of the leading companies is JLCPCB which provides cheap and quality services.
JLCPCB, a PCBs company, charges $8 for 5 PCBs. This is the most affordable pricing we've ever seen. In comparison to other firms, the shipping fee is also reasonable. PCBs now account for 50% of our R&D costs.
It has been at the forefront of the PCB industry since its inception in 2006. They have been rapidly growing and becoming a leading global PCB manufacturer, providing rapid production of high-reliability and cost-effective PCBs while providing the best customer experience in the industry, cheers to over 15 years of continuous innovation and improvement based on customer needs. JLCPCB is undoubtedly the best and most affordable PCB vendor on the internet. Excellent quality, reasonable costs, and perfect trustworthiness. 
Parameters Involve in PCB Pricing
Layers, Dimensions, PCB quantity, Layers,  number of PCBs, thickness, PCB size, PCB Color, Surface Finish, Gold Fingers, Material Details, Panel, and build time are PCB prototype criteria that affect PCB price. Other considerations, such as your location, PCB weight, and delivery methods, will influence PCB shipping costs. Different PCB manufacturers differentiate themselves based on their PCB technology, PCB costs, PCB capabilities, delivery costs, etc.
JLCPCB Cheap Pricing
For the past ten years, JLCPCB, a high-tech company in China, has specialized in rapid PCB prototype and small-batch PCB production. JLCPCB offers an online PCB pricing tool that is fully automated. It will only set you back $8 to have 5 PCBs built. PCB cost is the most affordable we've seen. The manufacture and packaging of PCBs take three to four days.
How to Order on JLCPCB?
There are a few steps to getting the board by putting an order
Visit their website and submit an online quote request.
If you are a new user, create an account using your email address by clicking the signup button, and if you are an existing user, click the login button.
Now go to their website and upload your PCB Gerber file.
Examine the uploaded file before moving on to the payment information for the boards.
Payment can be done via PayPal, Western Union, and bank transfer.
Your PCBs will be delivered to you within the specified time frame.
Spend 8$ to get 5 PCBs Assembled on JLCPCB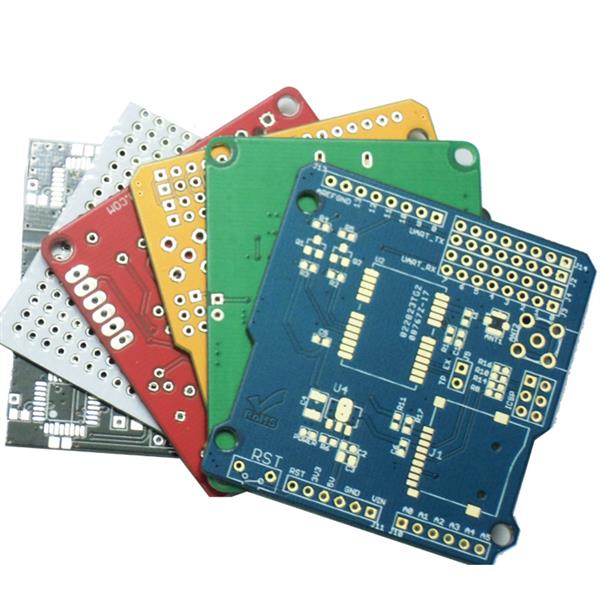 The below-given instructions will teach you how to order 8 PCBs for about $8.
Step 1: Go to the website of the JLCPCB. On the main page, you'll find a quote option. Select the 8$ option
Step 2: On the quotation page, you may change the settings. When you click the Quotation NOW button, you'll be sent to a quote page where you can fill out all of the needed information.
Step 3: For beginners who are unfamiliar with all of the PCB manufacturing terminologies and standards, this is a great default configuration. For hobbyists, terminology like Surface Finish, Gold Fingers, and so on might be confusing, so you can just skip them. Everything is OK with the default settings. Simply click on the question mark directly above the phrases to find out what they mean and what relevance they have on your PCBs. JLCPCB, gives a good explanation of the terms Gold Fingers, Material Details, and so on. If you're a newbie, all you have to do is specify the PCB size, layers, color, thickness, and number. The rest of the default settings may be left alone.
Step 4: Click Save to the cart. When you click Save to Cart, you'll be sent to a page where you may upload your Gerber files.
Step 5: Your Gerber file should be uploaded. Simply click SAVE TO CART after uploading the...
Read more »