Today I integrated the keyboard into the frame I have constructed. The first thing I did was to remove the front most dowel and cut a notch in the side panels to accommodate the  keyboard.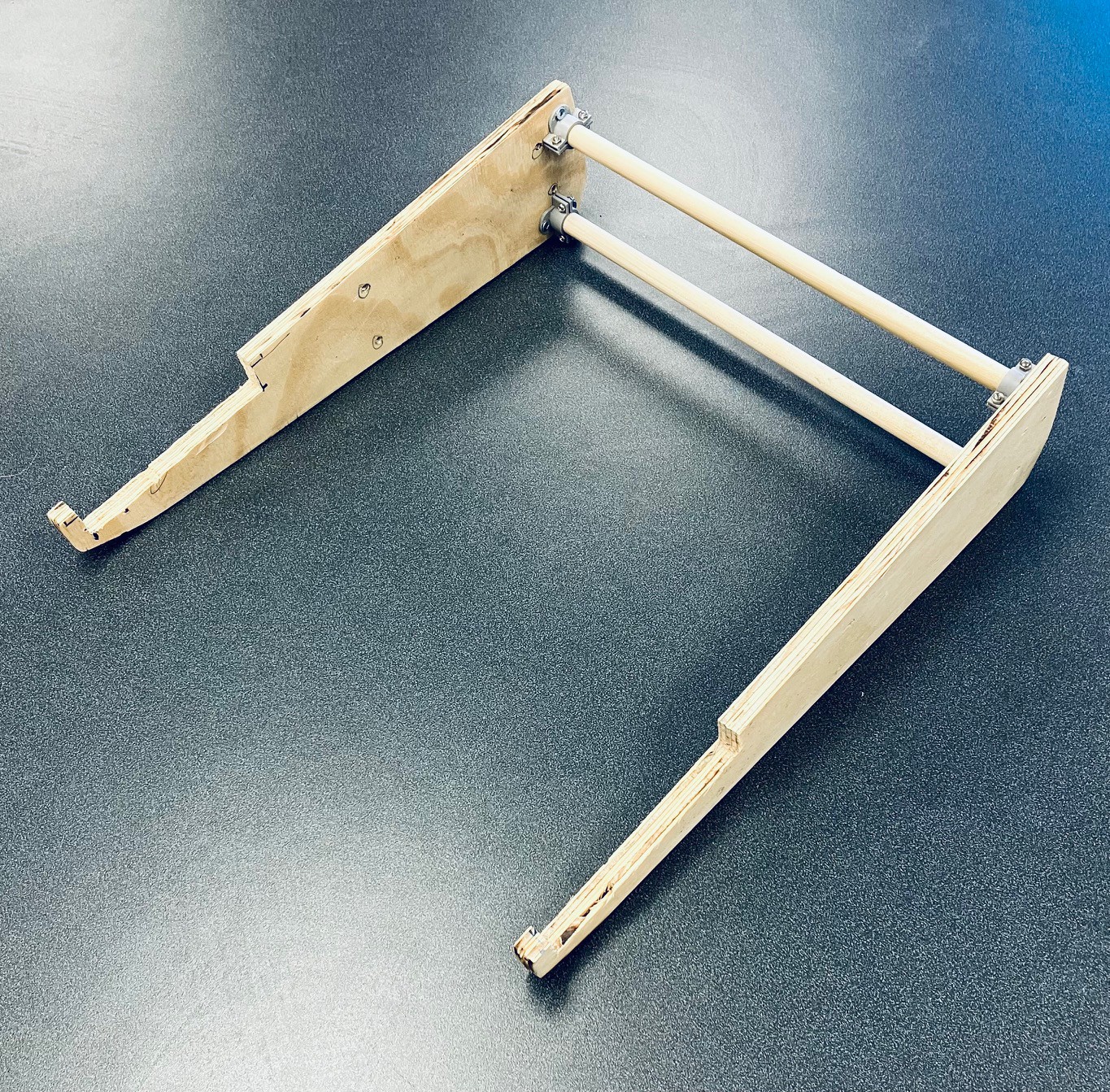 Now I'd like to brag that I was thinking ahead about how the keyboard would be attached when I built the frame, but the truth of the matter is that I got very lucky that the width of the original MCM/70 happens to work out perfectly with respect to the mounting holes in Dave's keyboard.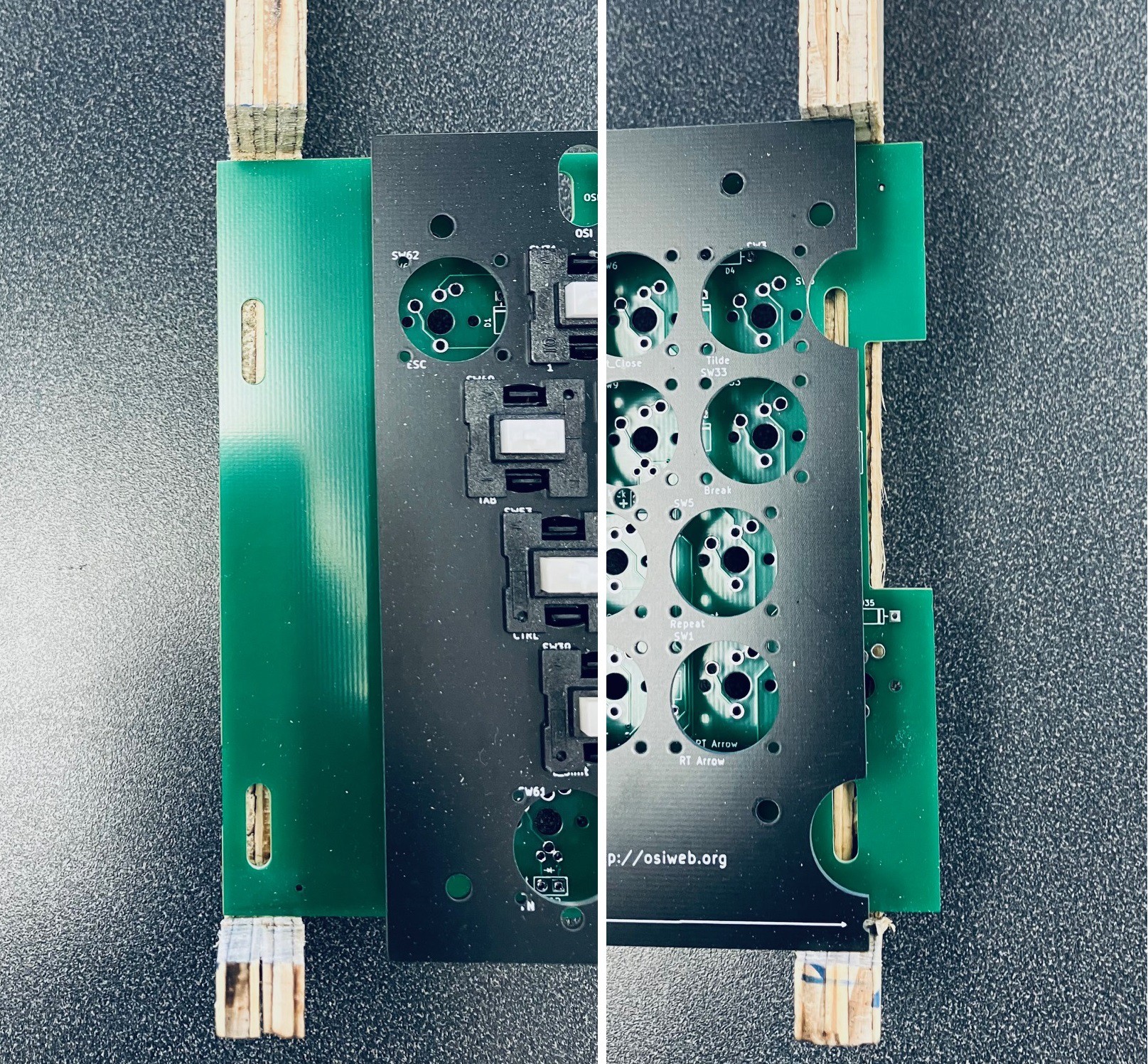 The only issue here is that the keyboard PCB sticks out a bit past the right inner side panel. So I screwed down the keyboard, re-attached outside side panels, and set the top case panel in place.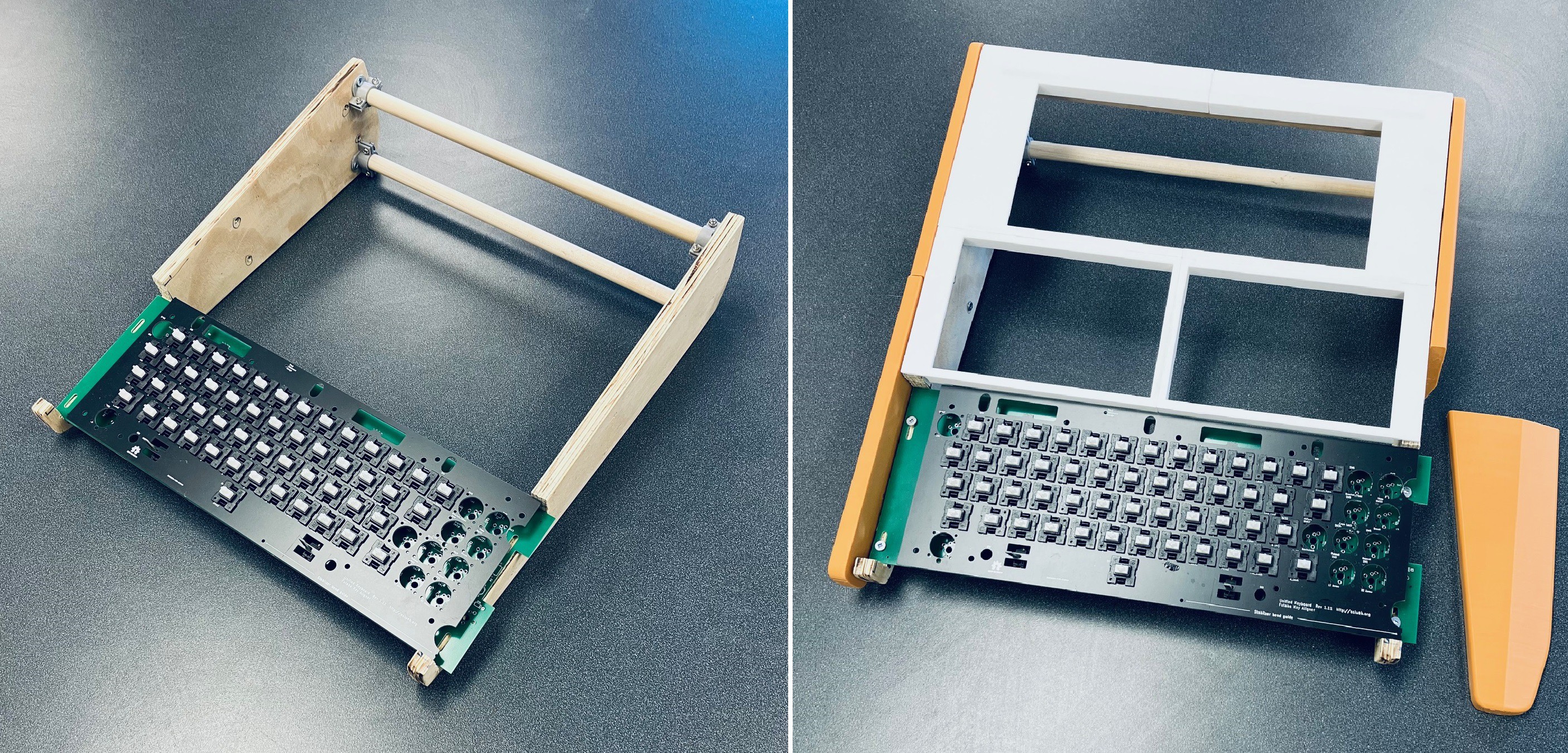 Of course the right outside side panel will not go on because of the keyboard sticking out. I'll correct this by reprinting that part with a slot to accommodate the protruding keyboard PCB.