The project has to start from the Nanuk 910 hard-case, and a LP141WX screen from an old Toshiba laptop since that is what I have available. And the goal will be to make a portable computer that will rugged enough for work in the field, which may include working in the cold or when it's raining. So it will have to be waterproof, not only when the case is closed (that's simple, since that is what the case is designed for) but also when it is open and operational.
It must support Wifi and Bluetooth. Connections must include a charging plug and possibly 2 USB.
Since it will only be used for basic tasks (configuration and checking of instruments in the field, makeing some notes) , the computer itself does not have to be extremely powerful and the whole system should run from a rechargeable battery for at least 6 hours.

Yes, it's a lot like all the 'cyberdecks' like this: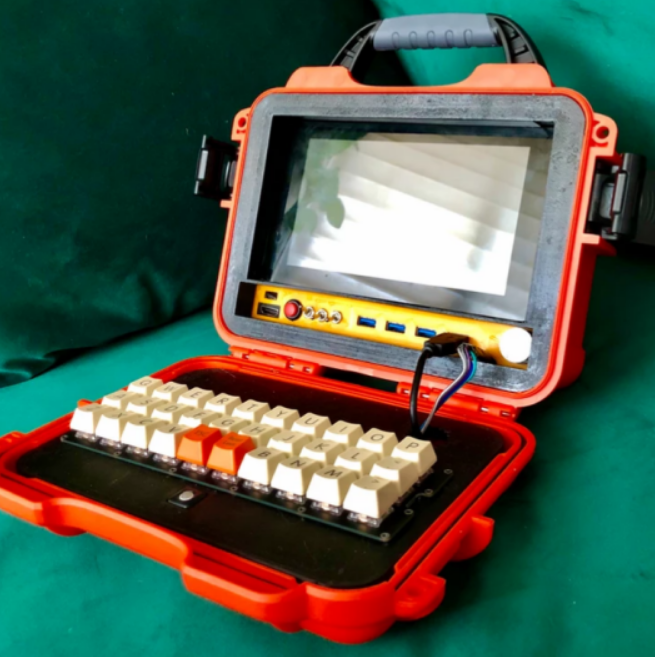 https://hackaday.com/2020/06/09/lunchbox-cyberdeck-is-a-tasty-build/

or this one:
Both look very fancy, but would probably not survive a decent rain shower.