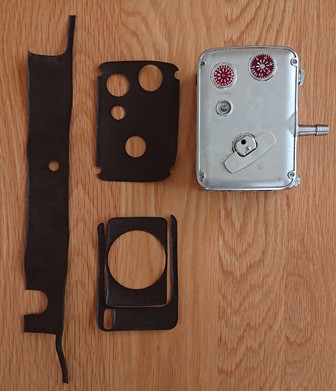 Although the camera's performance was not affected, the surface material had deteriorated and was beginning to peel. We will not decide how to finish it, but will clean it first.
The skin material seems to be synthetic leather. It was glued together with glue, but both the glue and the synthetic leather have hardened and deteriorated from the surrounding area and are peeling off. We removed everything and cleaned it.
There is a possibility that we will make a new surface material and reapply it, so we will keep the removed surface material and measure it later.