Immediately after purchase, it was in good shape, but suddenly the shutter stopped working. Since it is an old machine, we enjoy this kind of trouble as well.
Remove the flat-head screws on the four corners of the body to remove the case cover.
The mechanism is held in place by six more screws.
Since the viewfinder lens is also attached to the mechanism, both objective and ocular lenses were removed to take out the mechanism.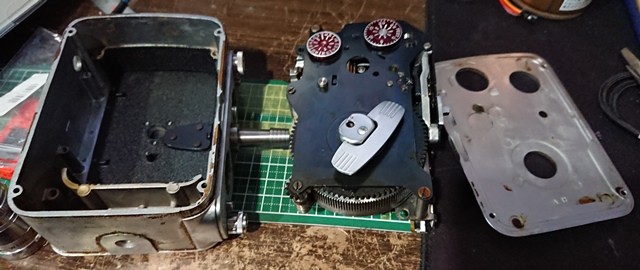 Since there were no cracks or chips on the parts, I moved the gears by hand and they started to move little by little. Perhaps some deteriorated grease or dust got caught in the gears.
Many failures of old cameras and watches are said to be caused by deteriorating grease.