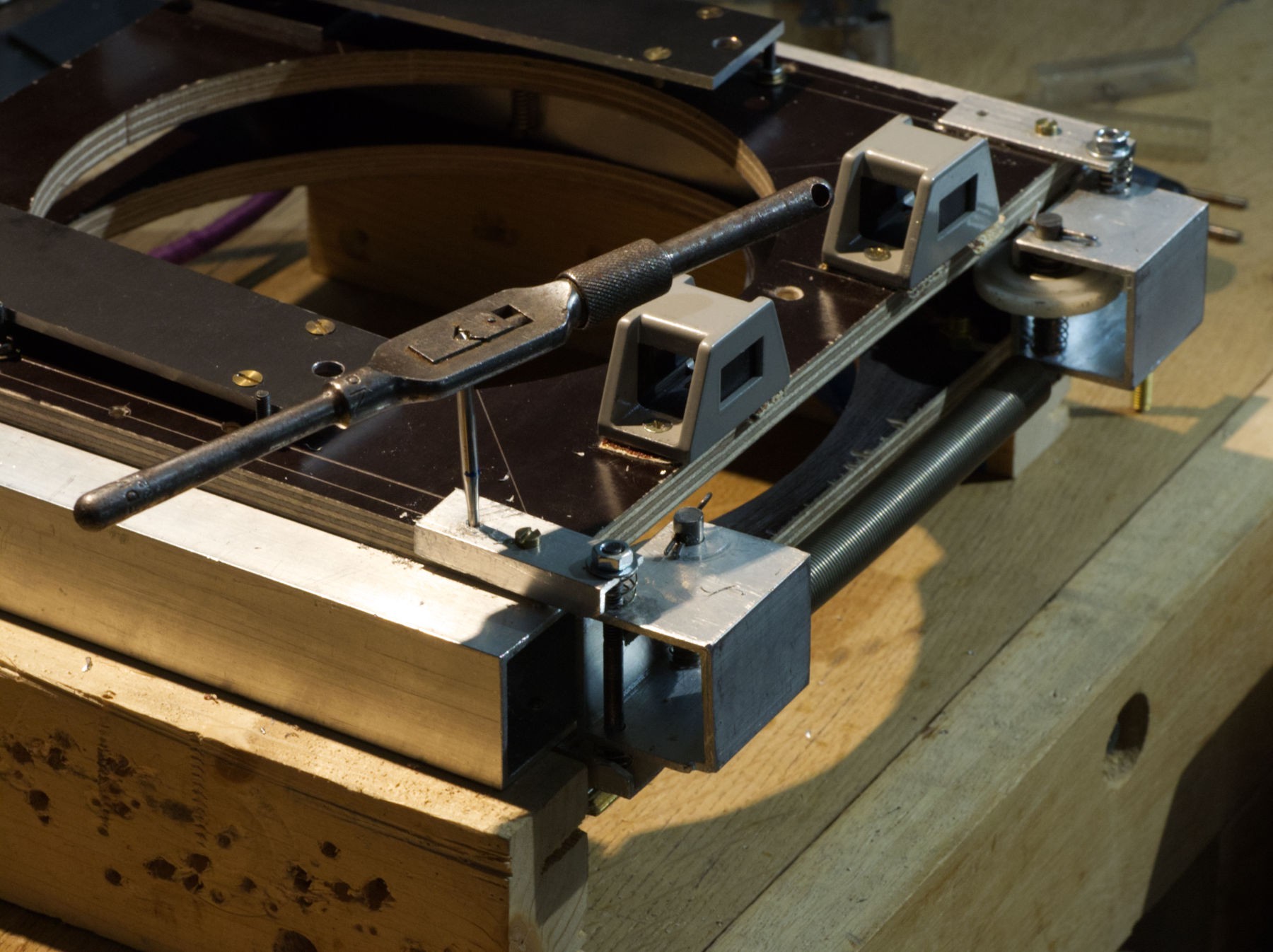 The rolling system's been tested and validated : the blade glides perfectly !
It must be strengthen by adding another screw on each of the four lower corners, only 1 M 3 screw for the violence of the movement is not serious at all, but I wasn't sure of the assembly, so I've been lazy.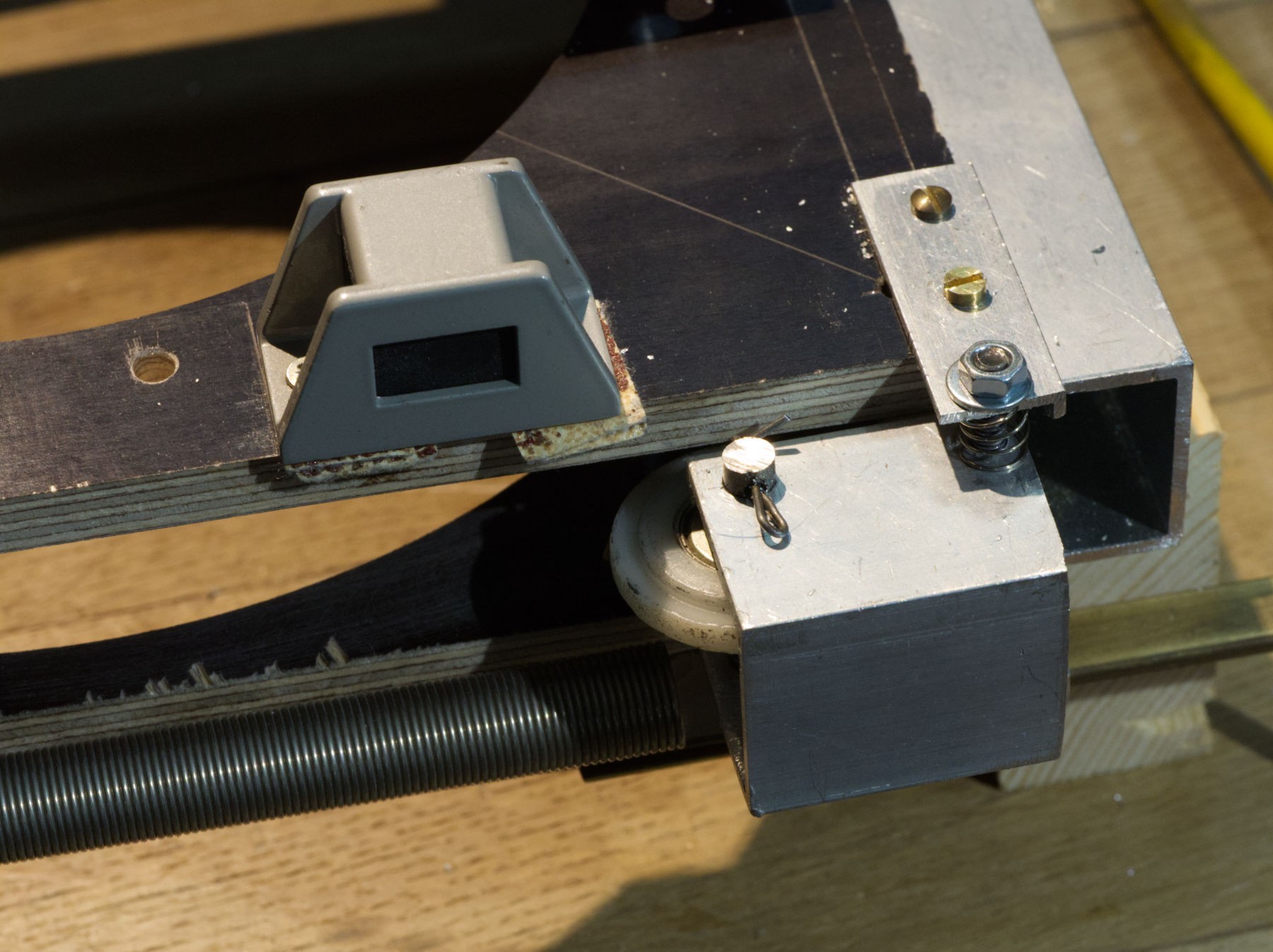 I feel relieved.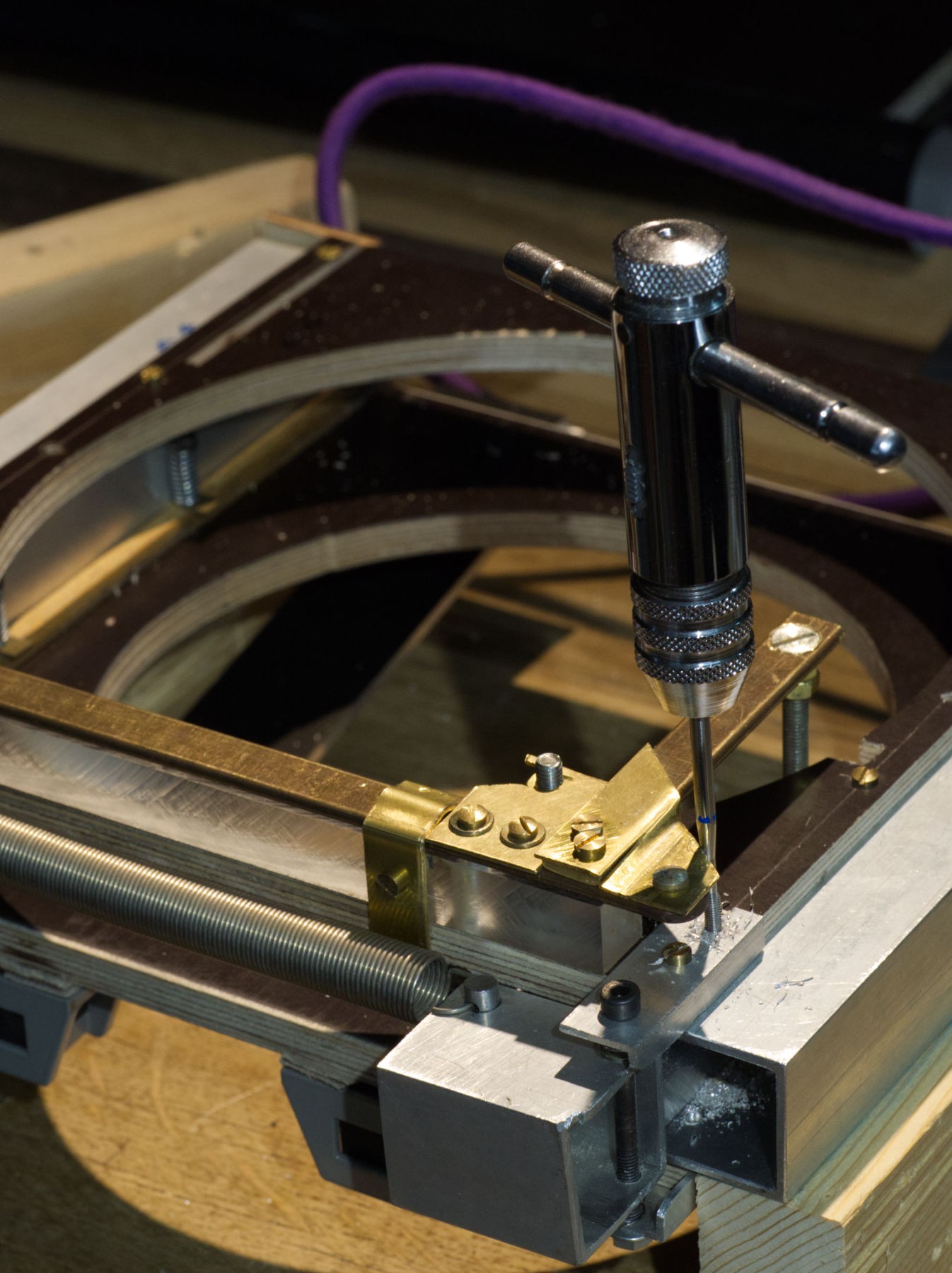 That last screw on the front needed another tourne à gauche (taping tool) as I didn't want to disassemble everything, but it was close.