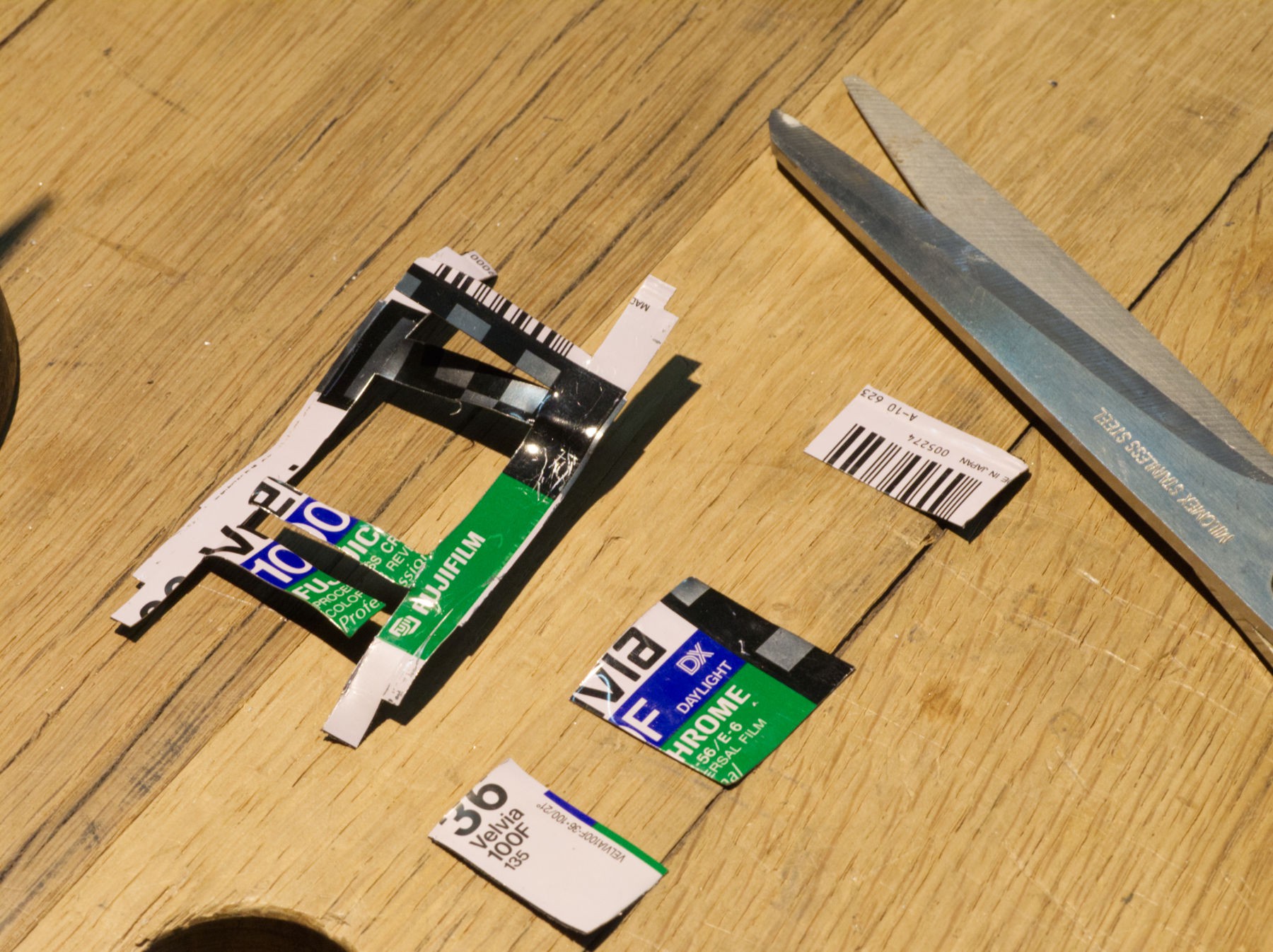 Some more 35 mm film canisters are easily cut : the blade needs more bumpers at the end of the movement.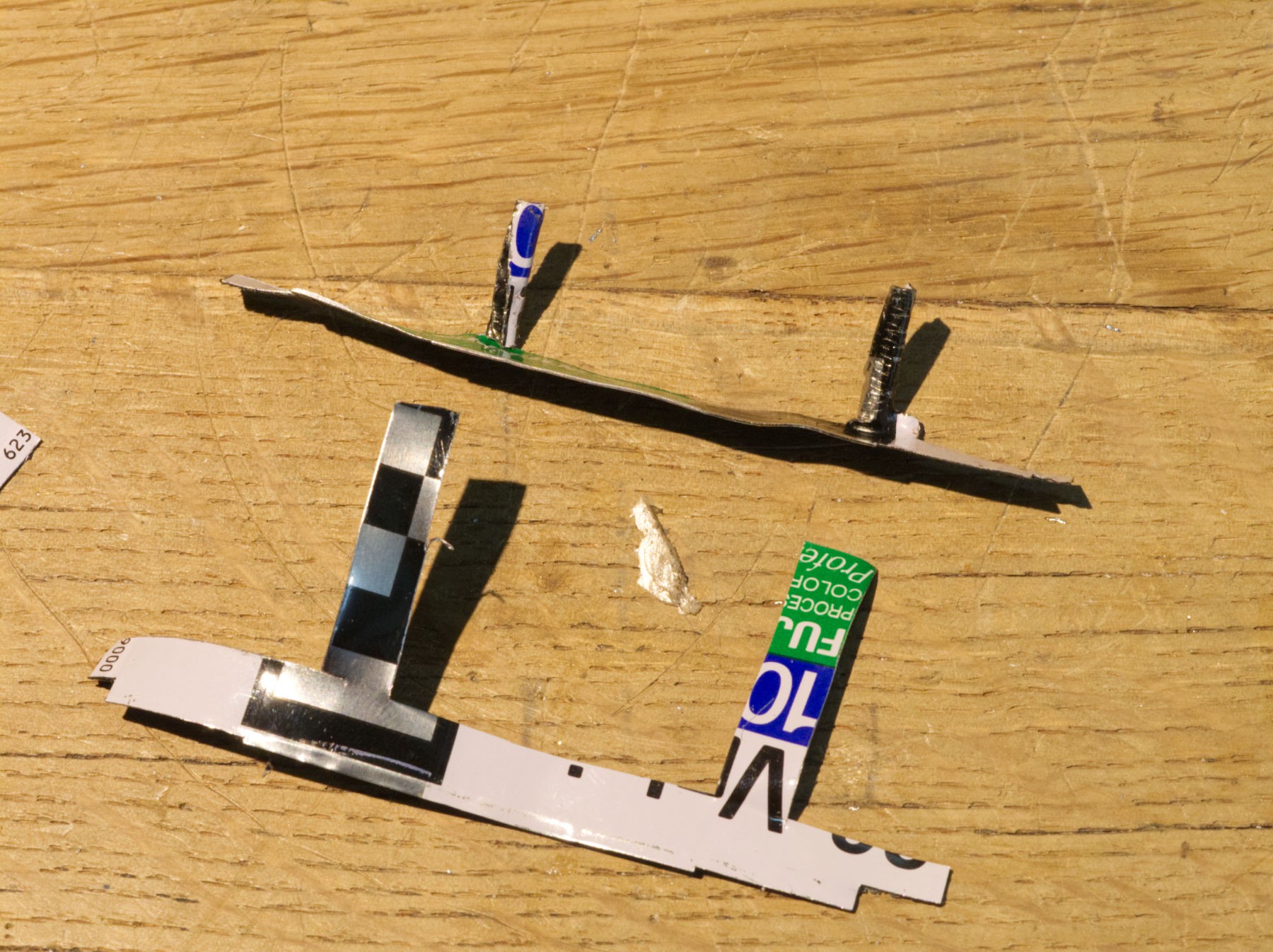 Easy to shape.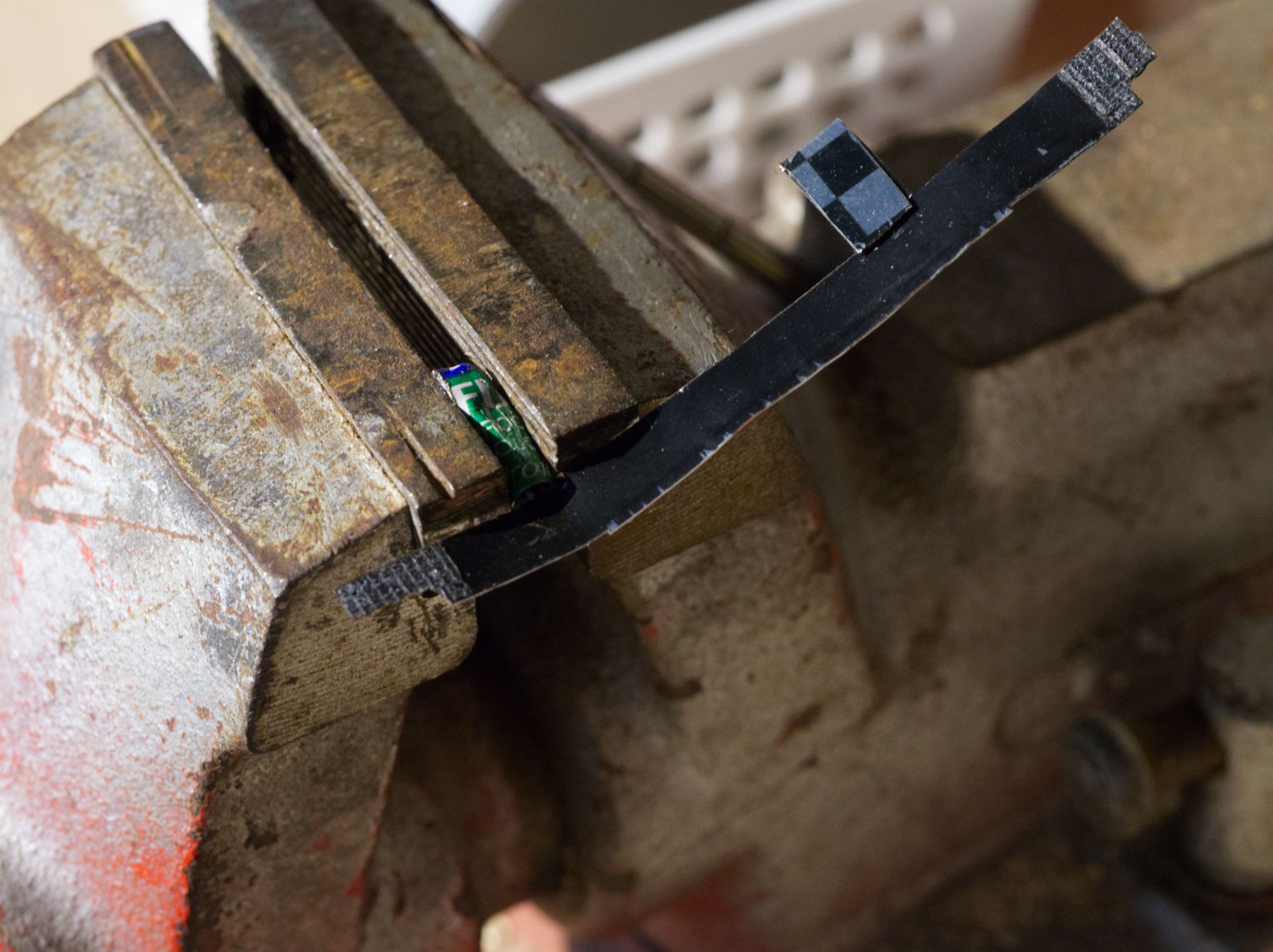 In the small vise, you can see how mat is the inner black paint on this picture.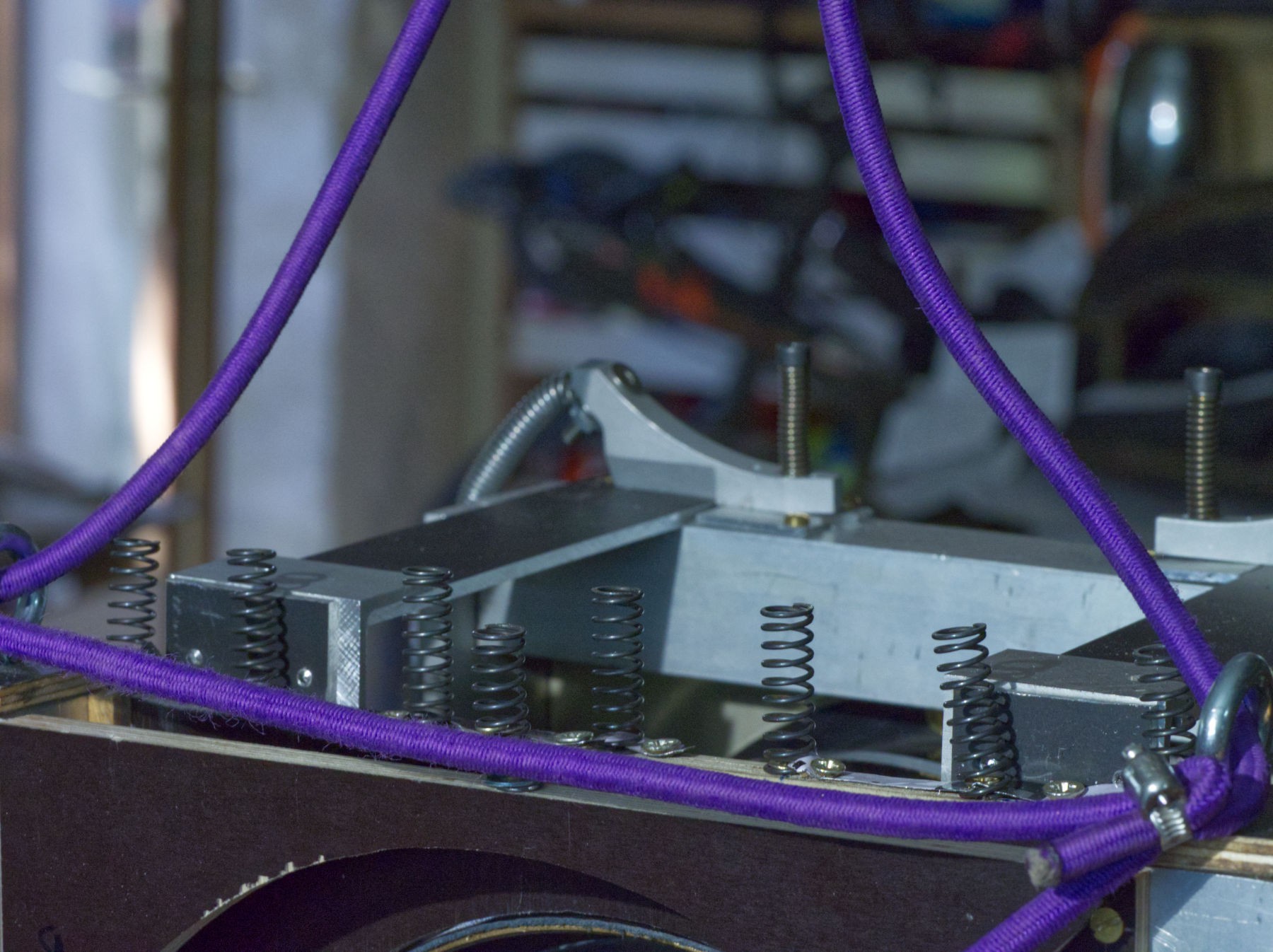 A forest of springs !
Finally, two of them are going to be taken away, as they where touching the back of the blade, the breaking is enough with 6 springs (the blade finishes it's run by a smooth 4 centimeter upwards movement) .