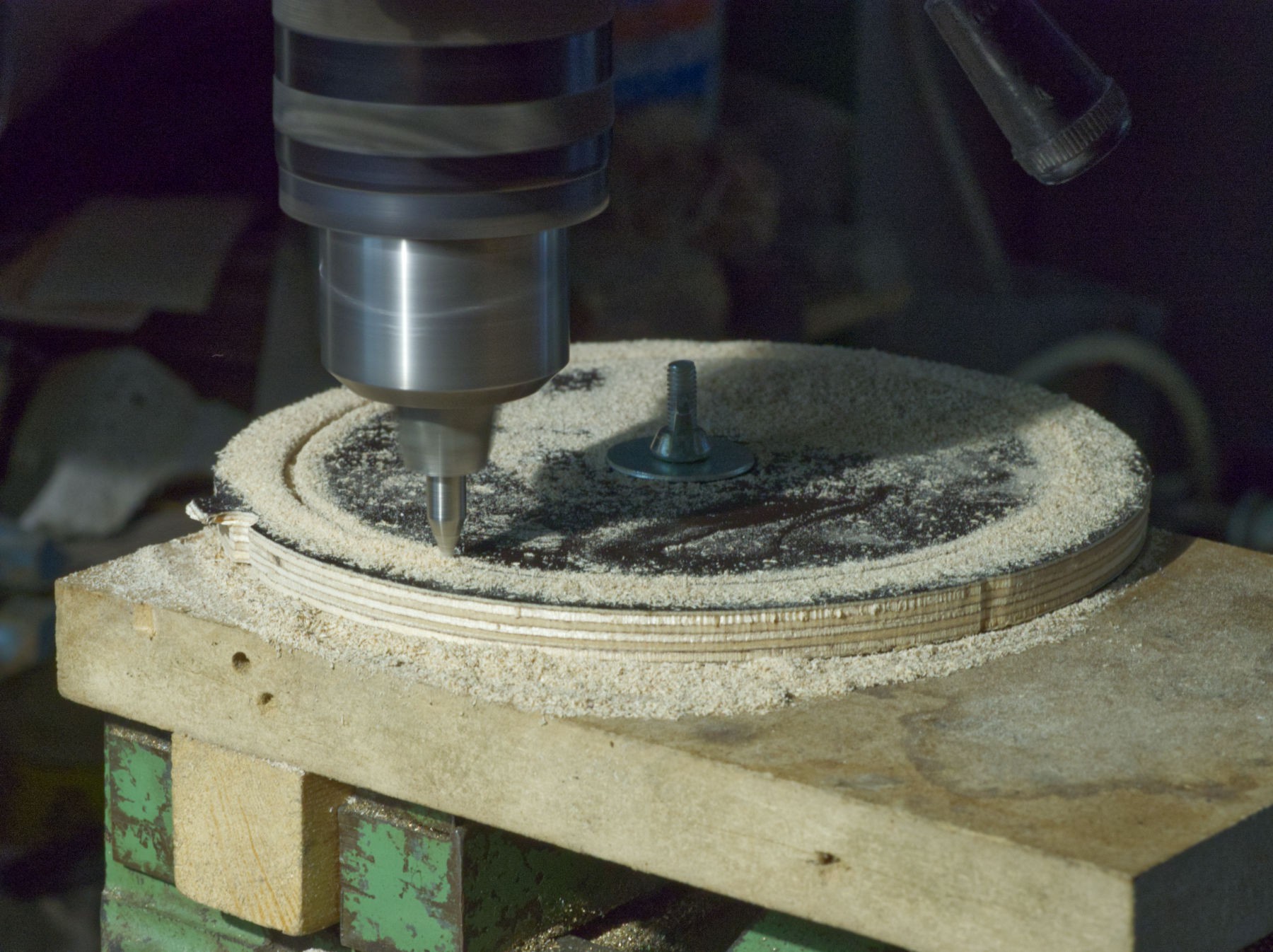 Any lens, even the biggest ones, deserve a lens cap. The two circles remaining of the shutter frame are going to be perfect.
Milled with the 2 mm bit was very fast and easy.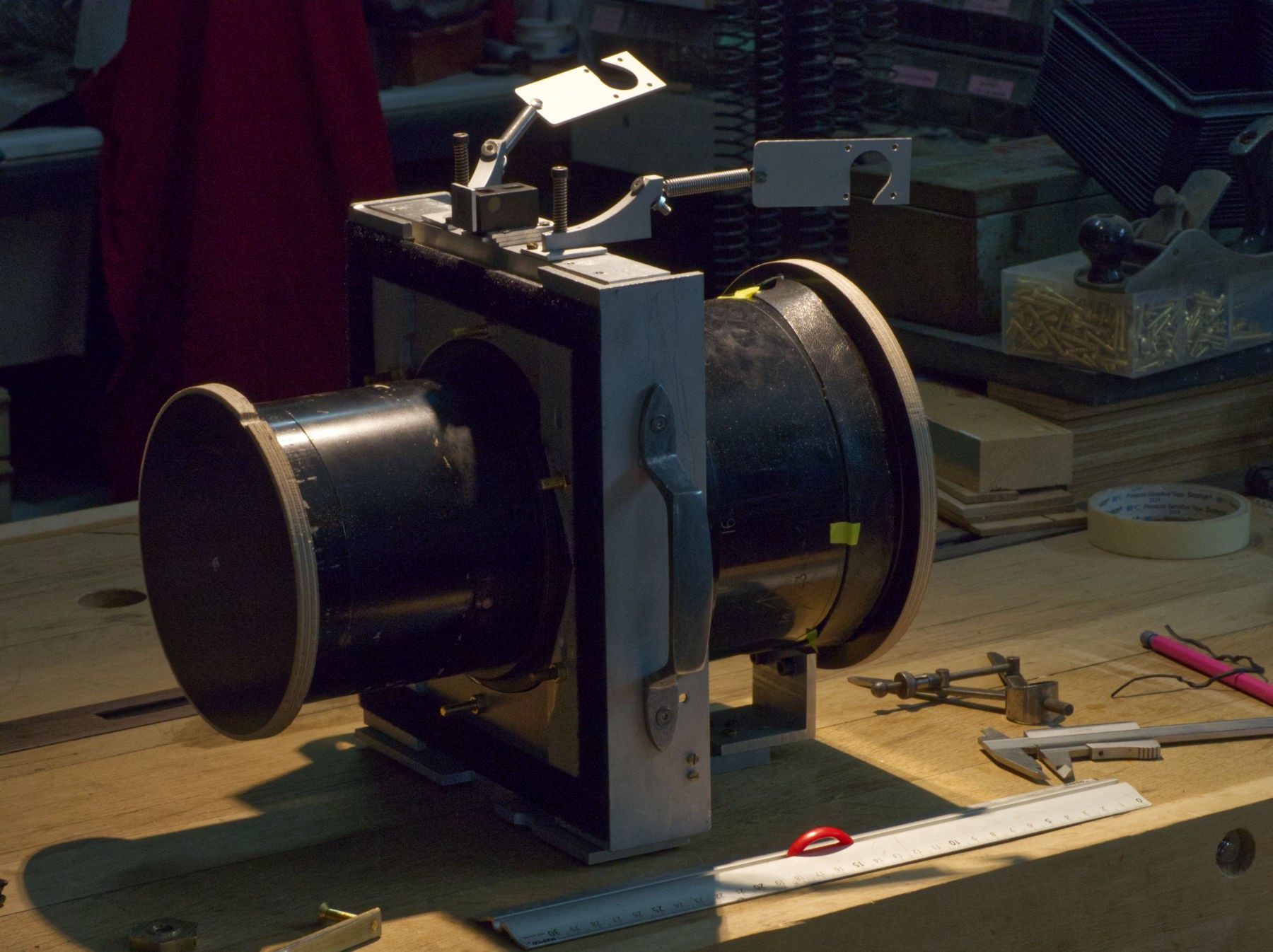 Now the beast is secured.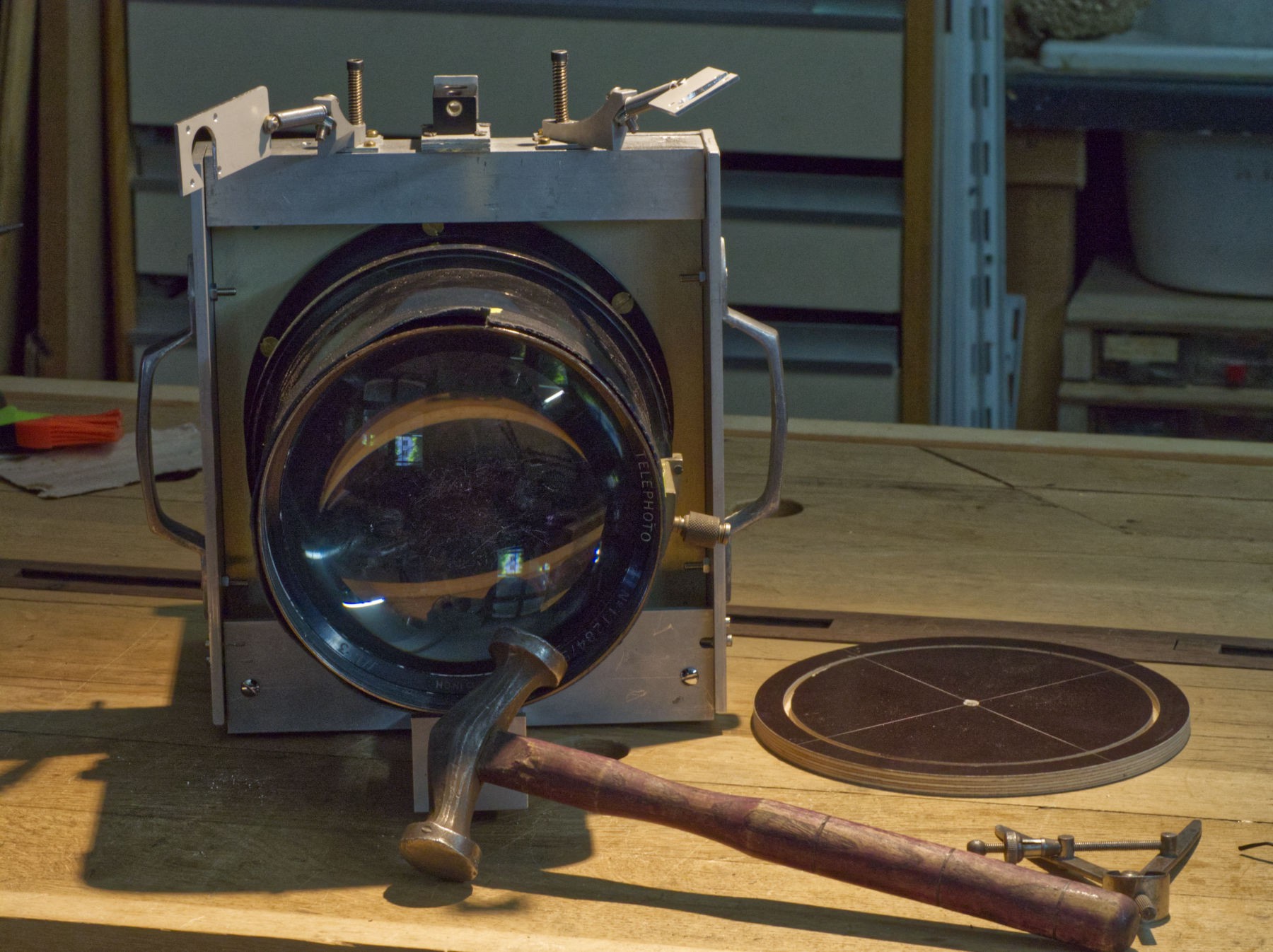 Before, I had to, very, VERY carefully make the front opening round again with a nice hammer, as the lens might have felt on the floor because the brass surrounding had an impact mark and was deformed.