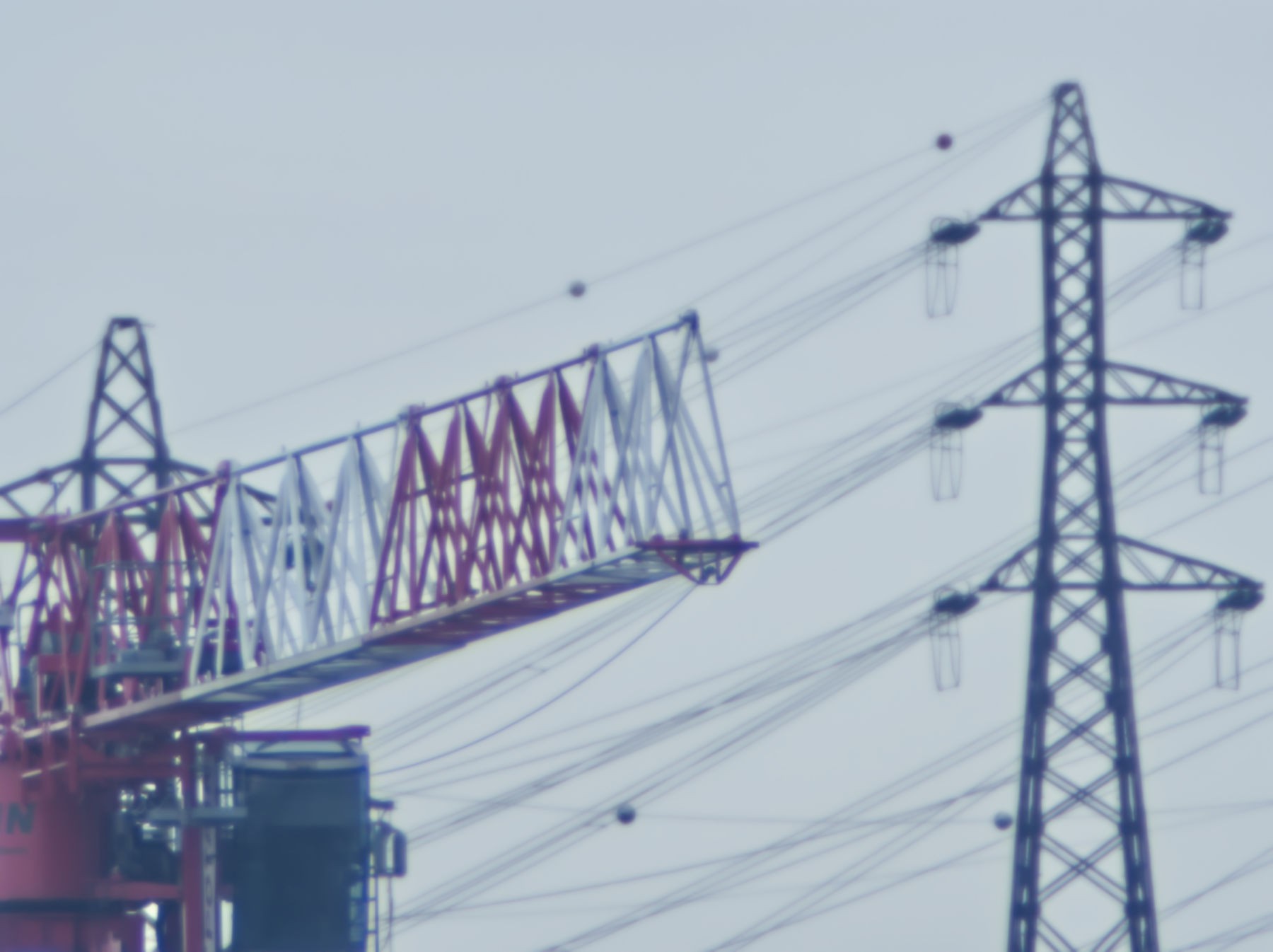 From another point of view, close to the red super moon raising axis I'd like to shoot for my son's birthday (he's in Japan and can't see it).
There's again a lot of wind, but I'm beginning to like that lens a lot, it gives incredible compression of the space.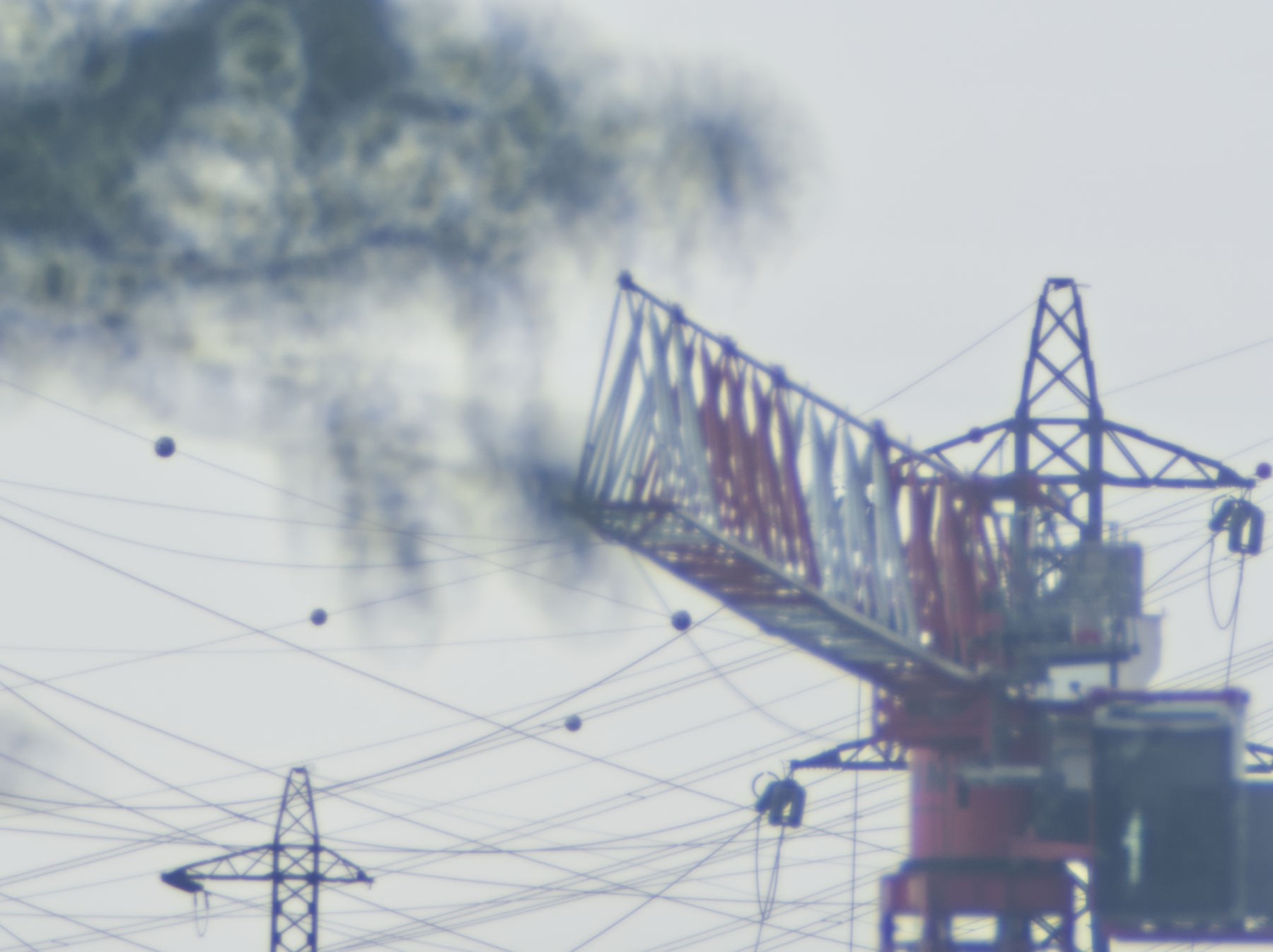 Ok, there's so much wind that the crane's been moving, so I had to adapt my frame.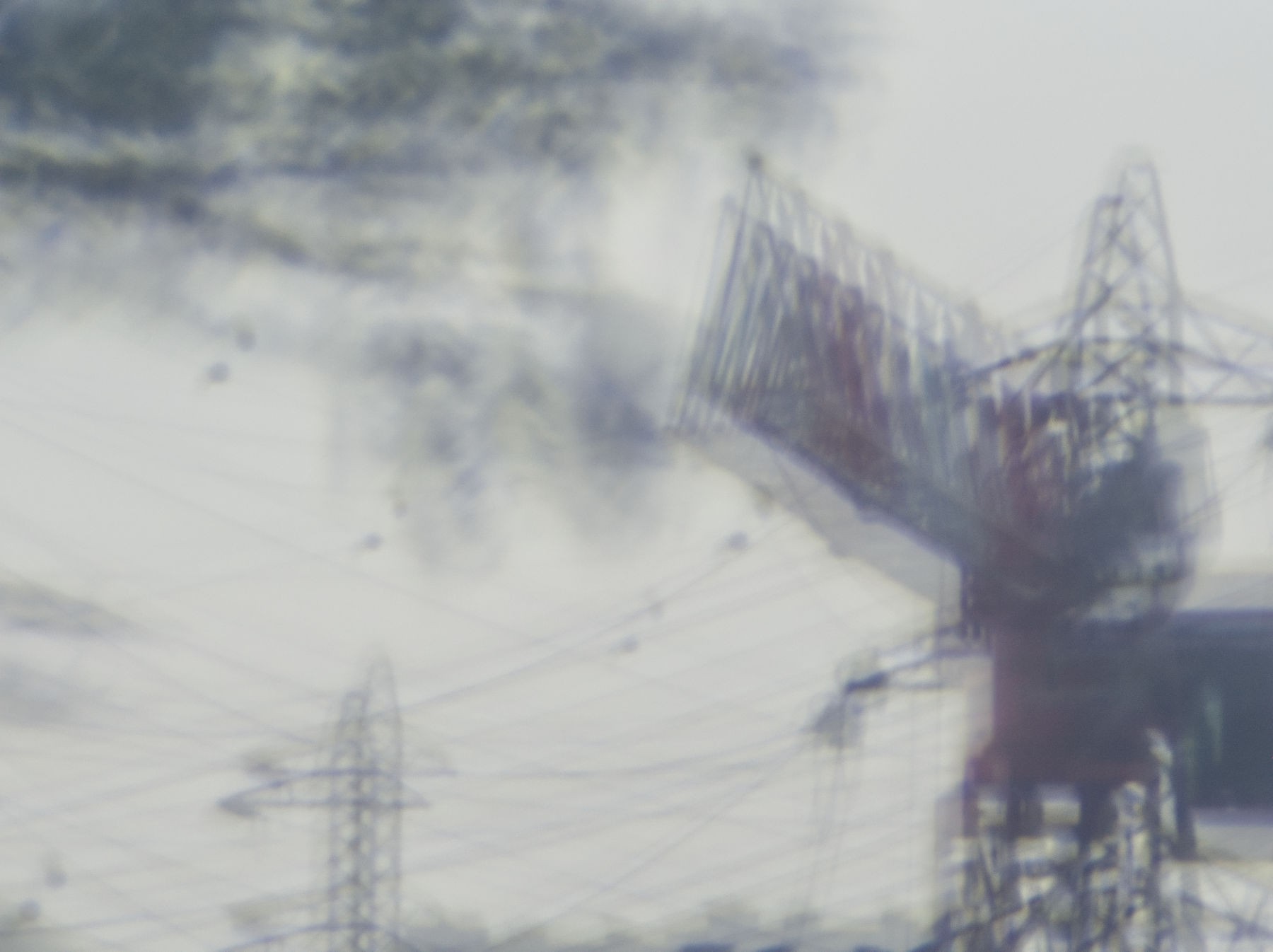 For the speed, it's good, but there's a blurry trouble.
I finally had to go inside as the firs rain in a month arrived just for the raising moon schedule.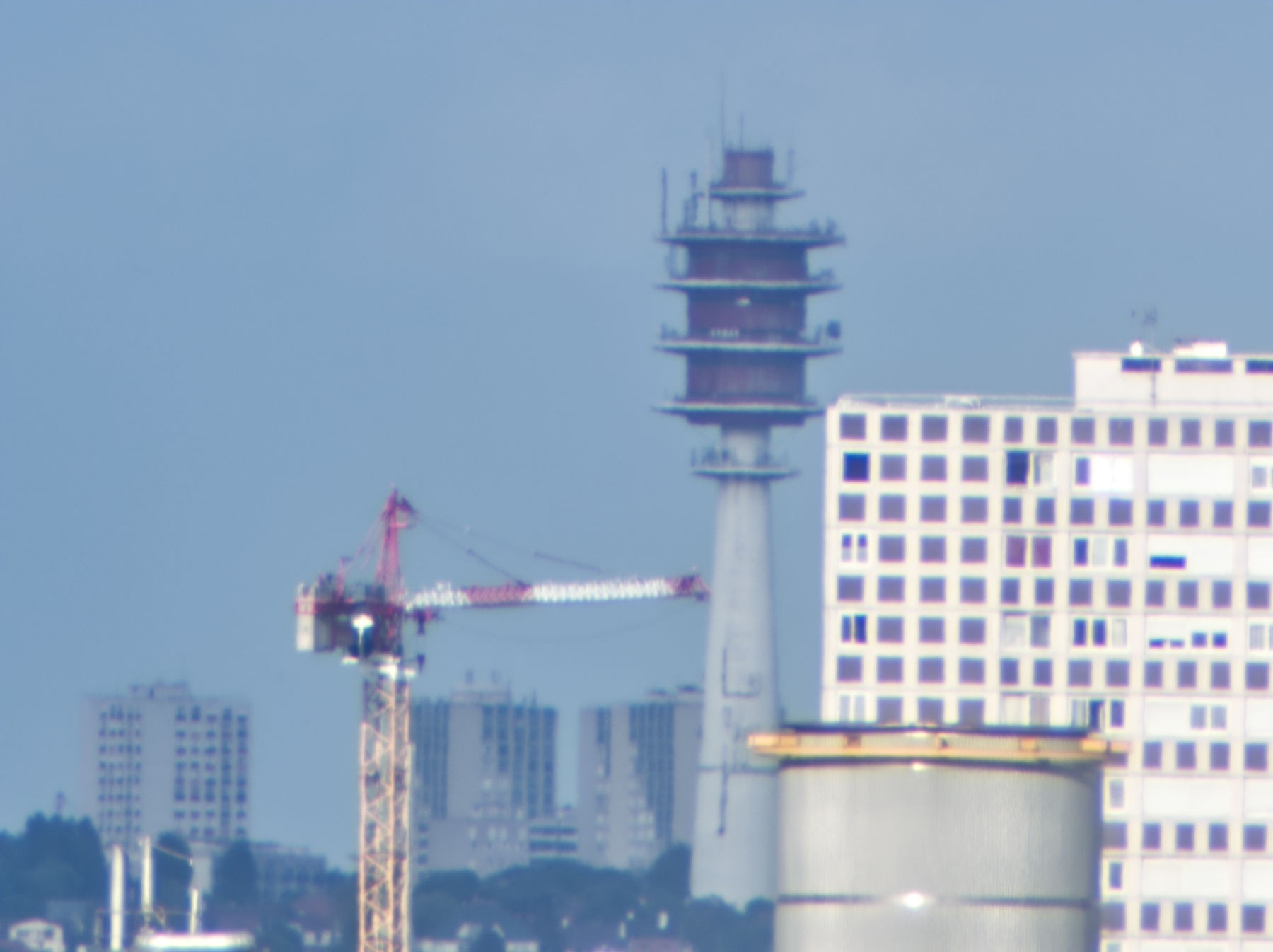 Next day, from inside, the air is clean, the grey thing on the front is at  between 1 and 2 km, the white building behind is at about 2,5 km, the television tower is at around 9 km, and the buildings on the back, I didn't even know I could see something that far.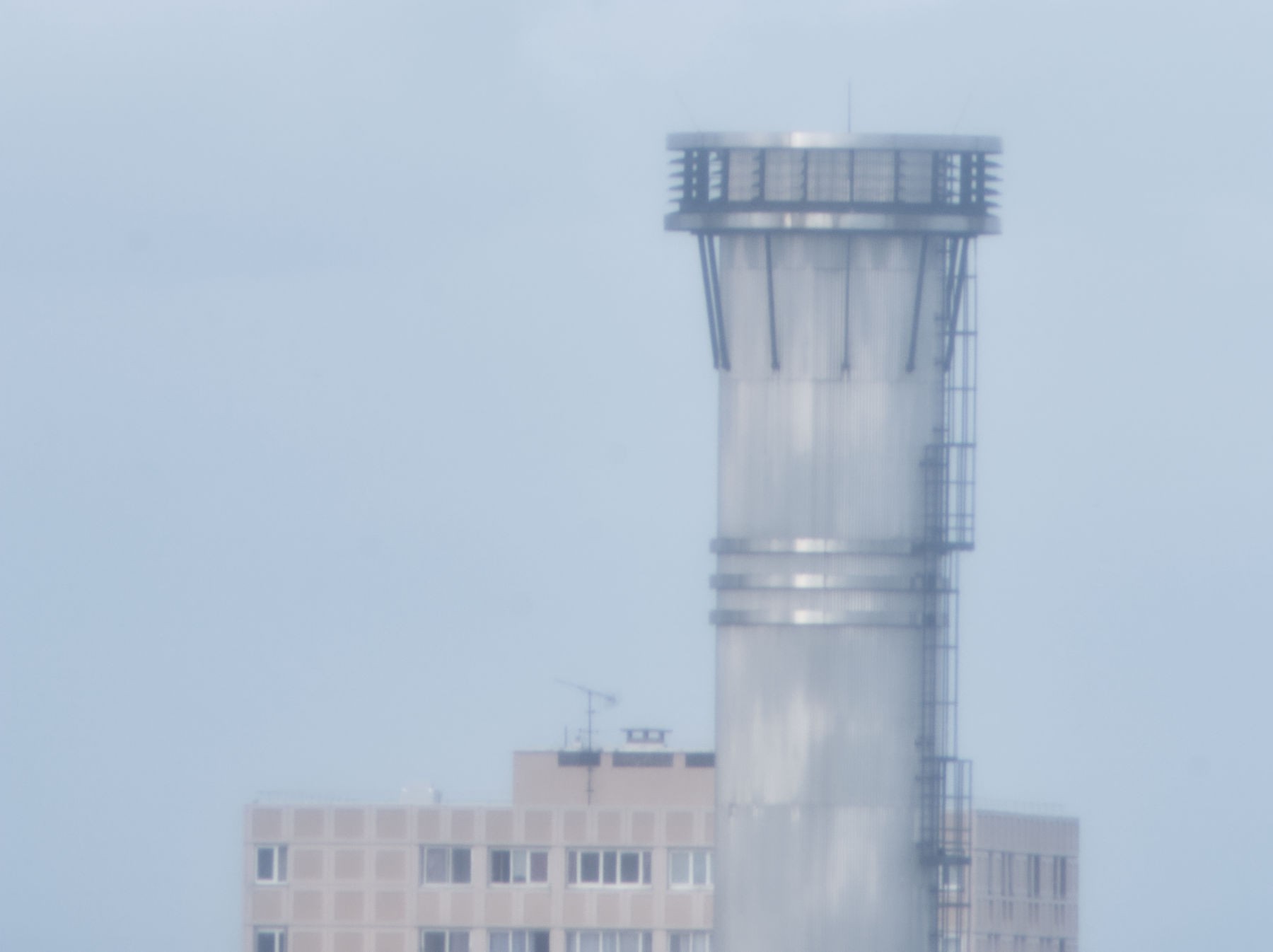 This is at about 1 km from home.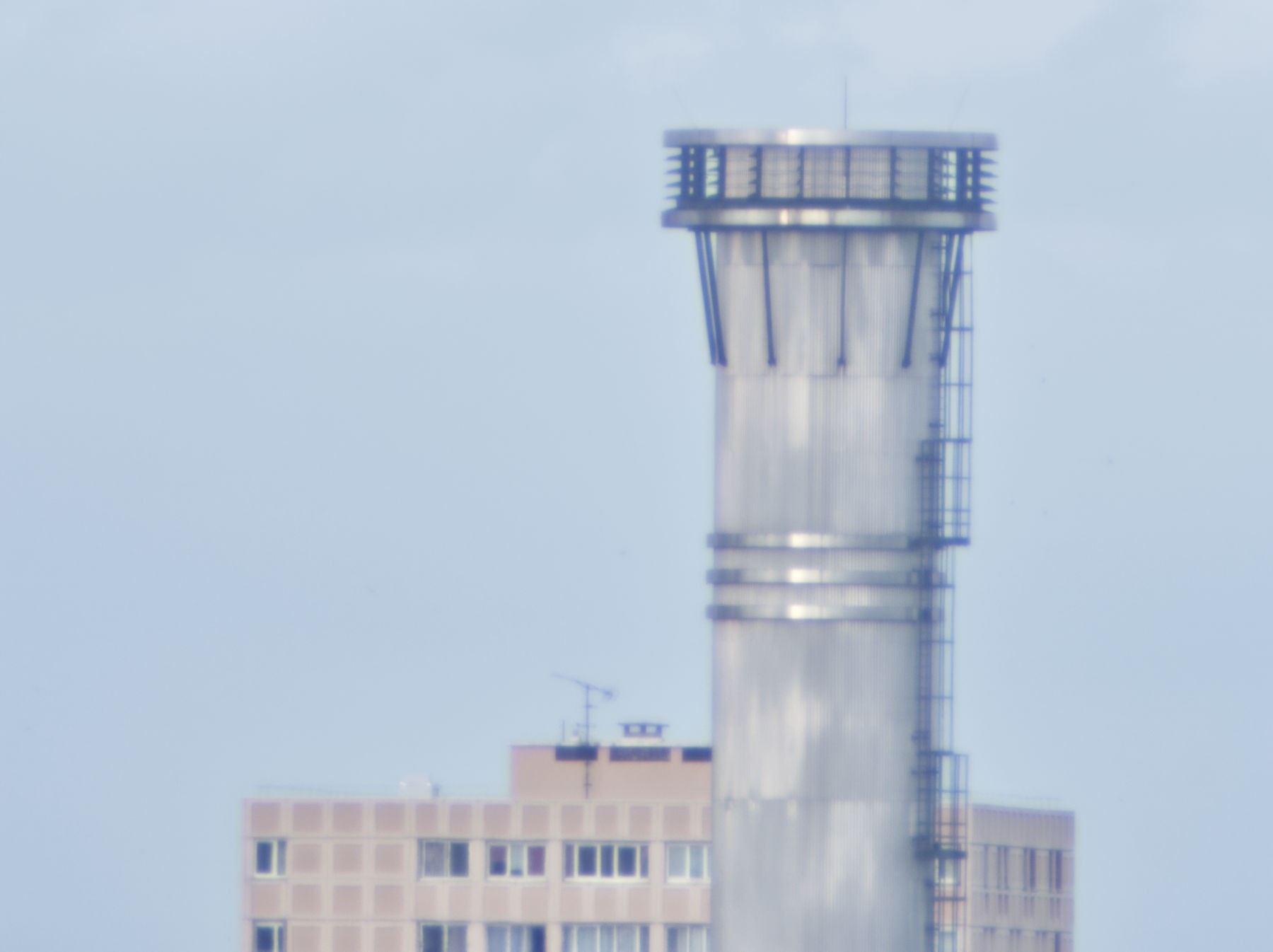 Same shot, different lens aperture.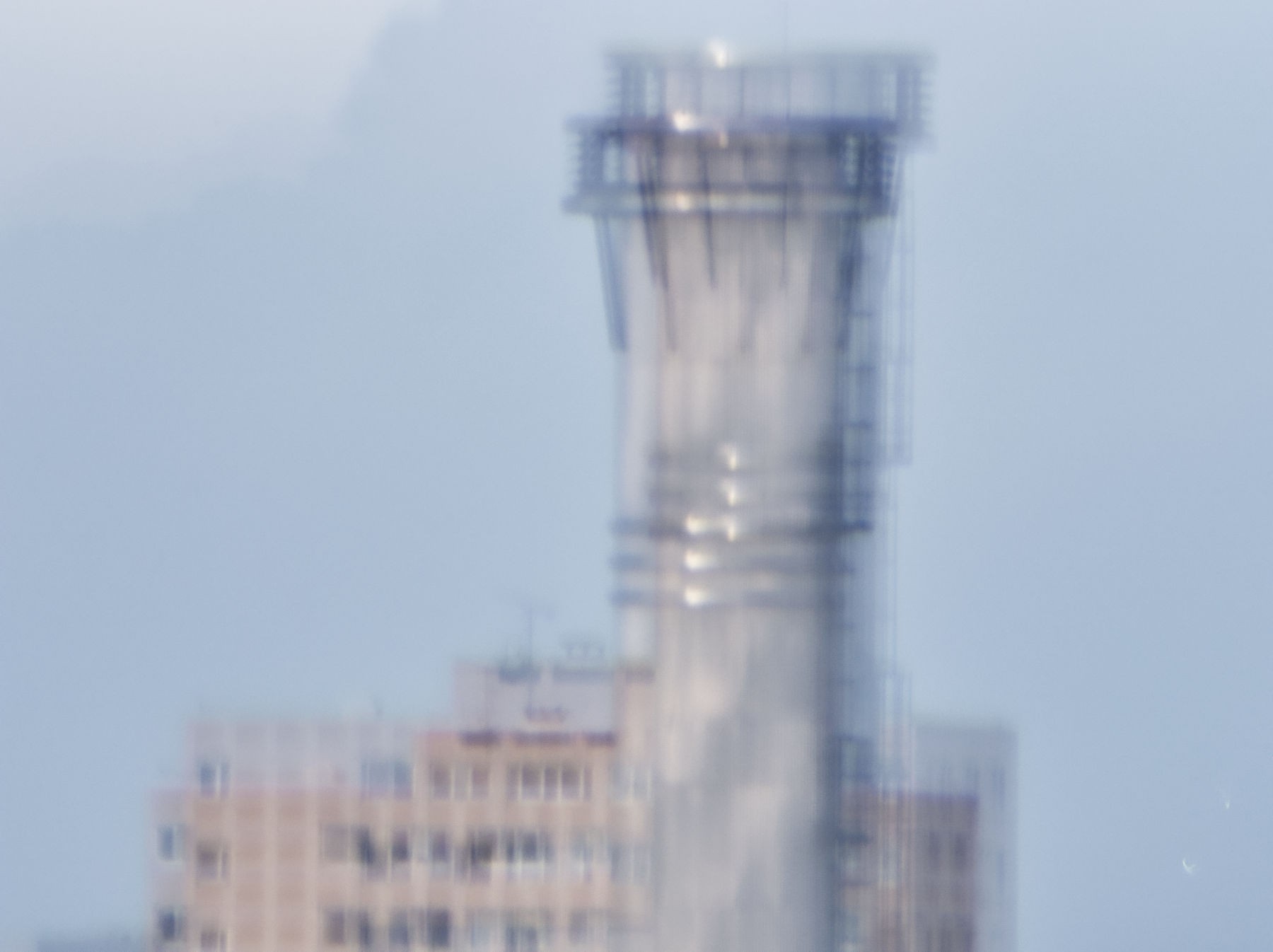 That's not even the fastest speed of the homemade shutter, so I sure can take picture in bright daylight now.
There's still that blurry trouble, I suspect a bounce back of the rear of the build, where the camera is mounted, when the bungee's released, the movement is very fast and stops : there are clearly 2 images, one is slightly less exposed (lighter) and another nearly well exposed (darker), it's not a blurry line.
The rear end isn't fixed at all on anything, it just lies on a square aluminium tube mounted on a tripod.
It's for sure easier to manipulate to aim, but it must be tightly fastened when taking a picture : easy fix.
And, all those tests have been made with an Olympus digital camera which sensor size is 24 x times smaller than the 4 x 5 " film that feeds the film camera.
This is from the Olympus.
This is what the image is going to be on film.
So I'm very optimistic about the blur. Of course the rear end must be fastened, and then I can make more tests, with B & W films loaded for the first time in more than 30 years : it's cheaper and more convenient to process, and also the lens has some optical characteristics that can be very interesting in B & W.
I think it's some kind of requirement for a lens shooting from above, at a far distance, to have a very small dynamic range : when looking at the histogram, in the viewfinder when shooting, to have the best exposure, and in the raw developing software, it's very narrow :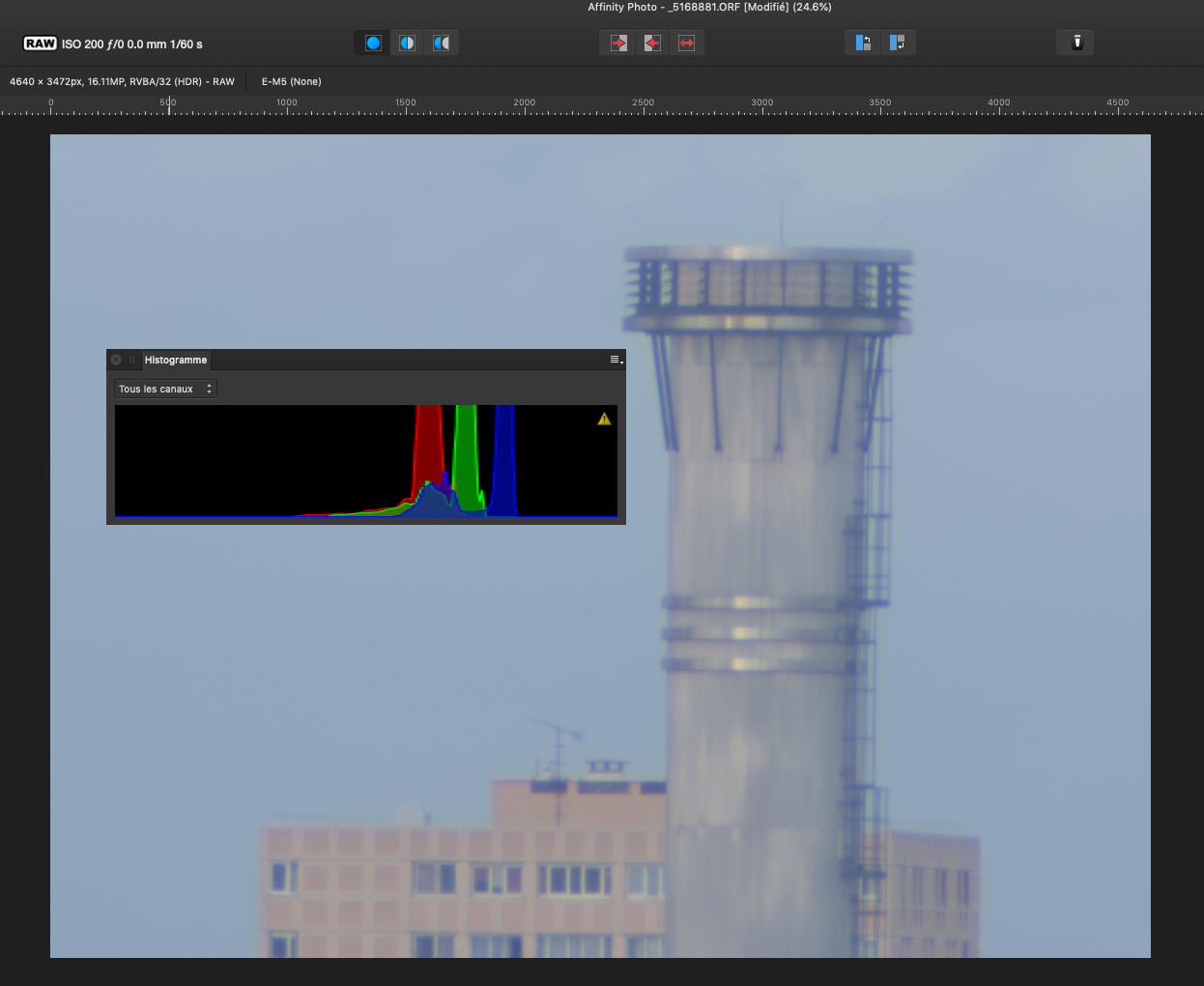 This is the unprocessed file, no risk of highlights clipping or too dark shadows.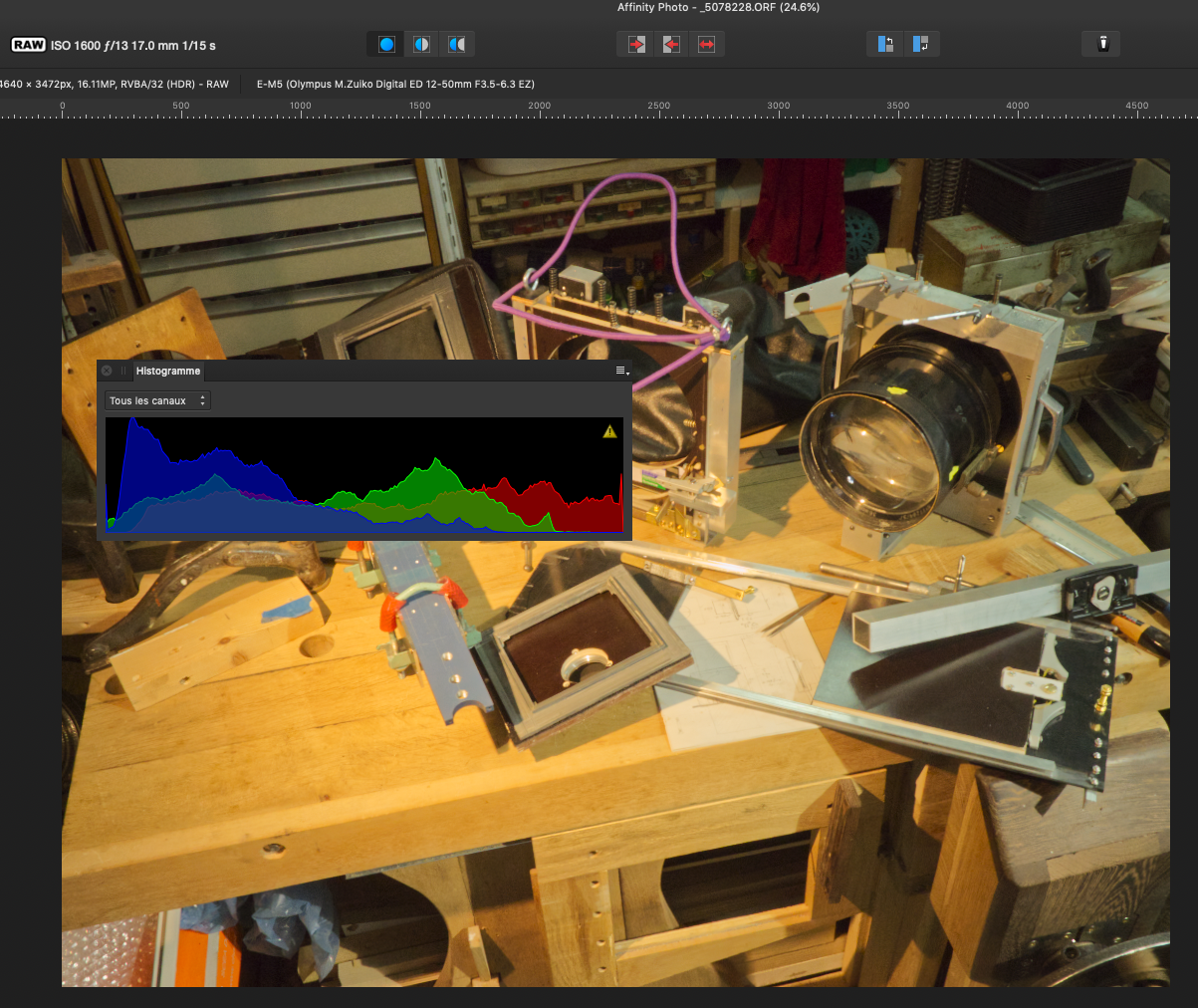 Same camera, cheap (but not bad) zoom lens, the histogram is much wider.