I wanted to make a handheld version of this probe, so a fellow maker designed an enclosure that was big enough to hold, and also big enough for other probe designs. 
PCBWay offers CNC parts, including surface treatment like anodizing. It's not as cheap as ordering PCBs, but still affordable. Also, PCBWay sponsored these parts which lowered the barrier significantly.
Some notes about ordering:
When you upload a part file, you have to specify the material you want it to be made from and what surface treatment you want. There are lots of options to choose from. I picked standard aluminium, bead blasted and anodized (one part natural, one part gold).
The system will automatically generate a quote for the part, but that is subject to review. The quotes I received went up from some $ 45 (auto) to $ 75 (reviewed) because of their internal geometry which required a bit more work during bead blasting.
They will also want to know if your part requires any threads to be cut. You'll have to provide a drawing or sketch for that. More about that further down.
Also make up your mind about the tolerances you need. I thought I didn't need anything special, so I picked the standard option.
There's more of course, you'll have to explore their ordering page to see what might be relevant if you decide to check it out.
What I got
The package came pretty quickly (FedEx, "IOSS" whatever that means) and the parts were very well packaged inside: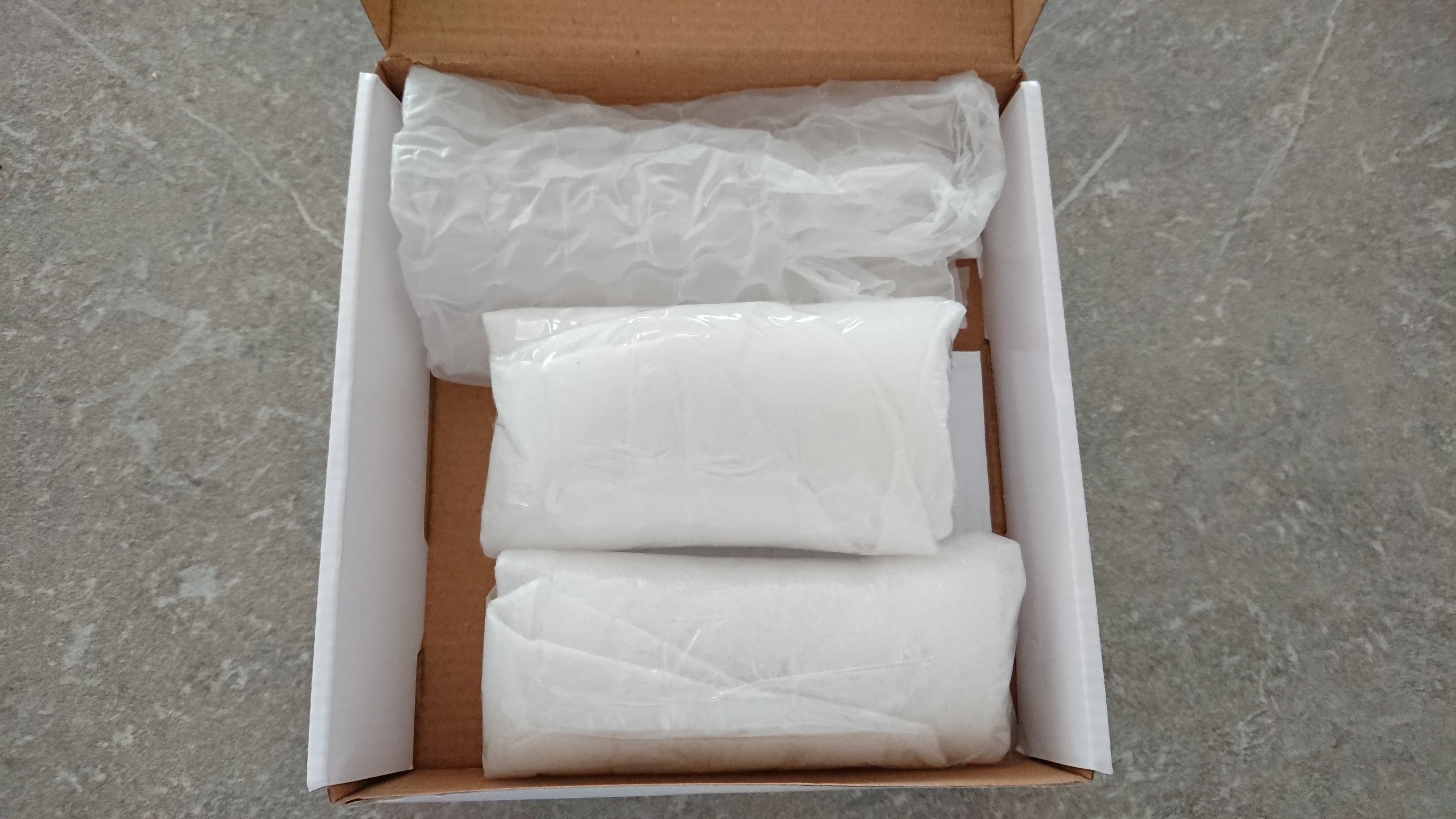 Nice! Let's take all that wrap off: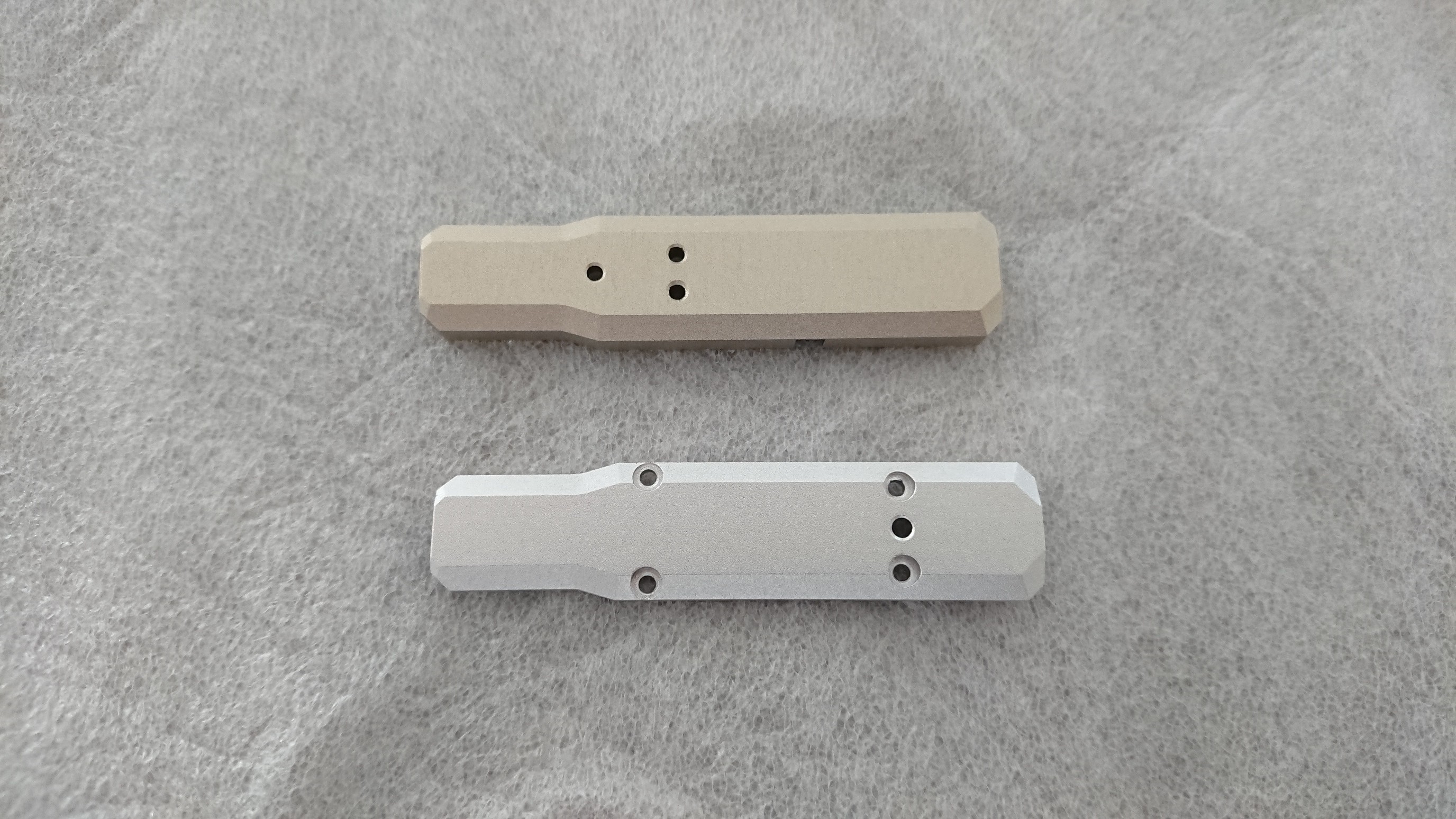 Gorgeous! Not a single scratch or dent, and the parts have a smooth, silky feel to them. The top part is gold anodized and the bottom is natural. They fit perfectly: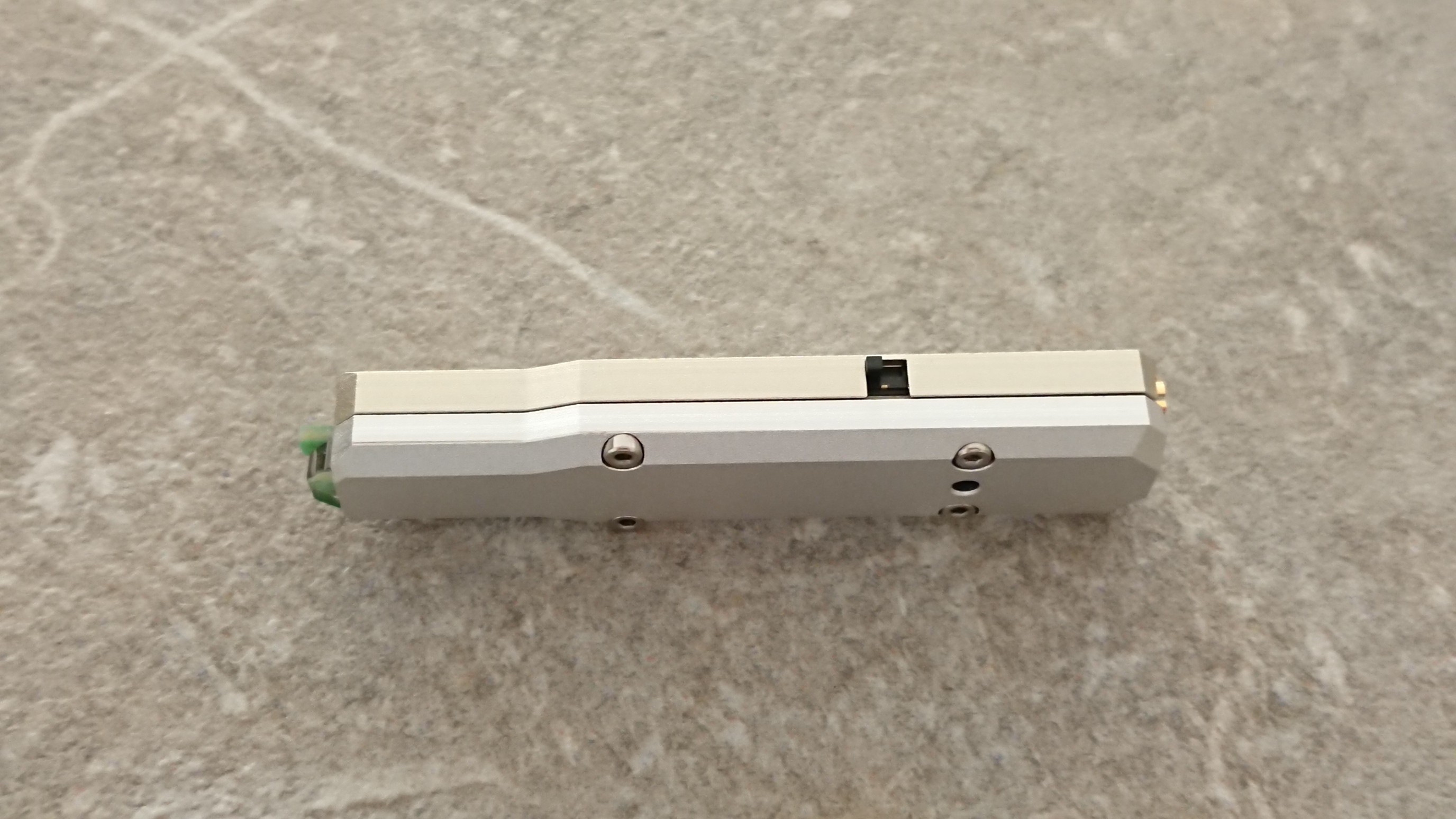 Those M2 screws need an internal thread in a blind hole. I had previously cut some of these in desktop milled parts, and that was no pleasure. The threads from PCBWay were pretty good: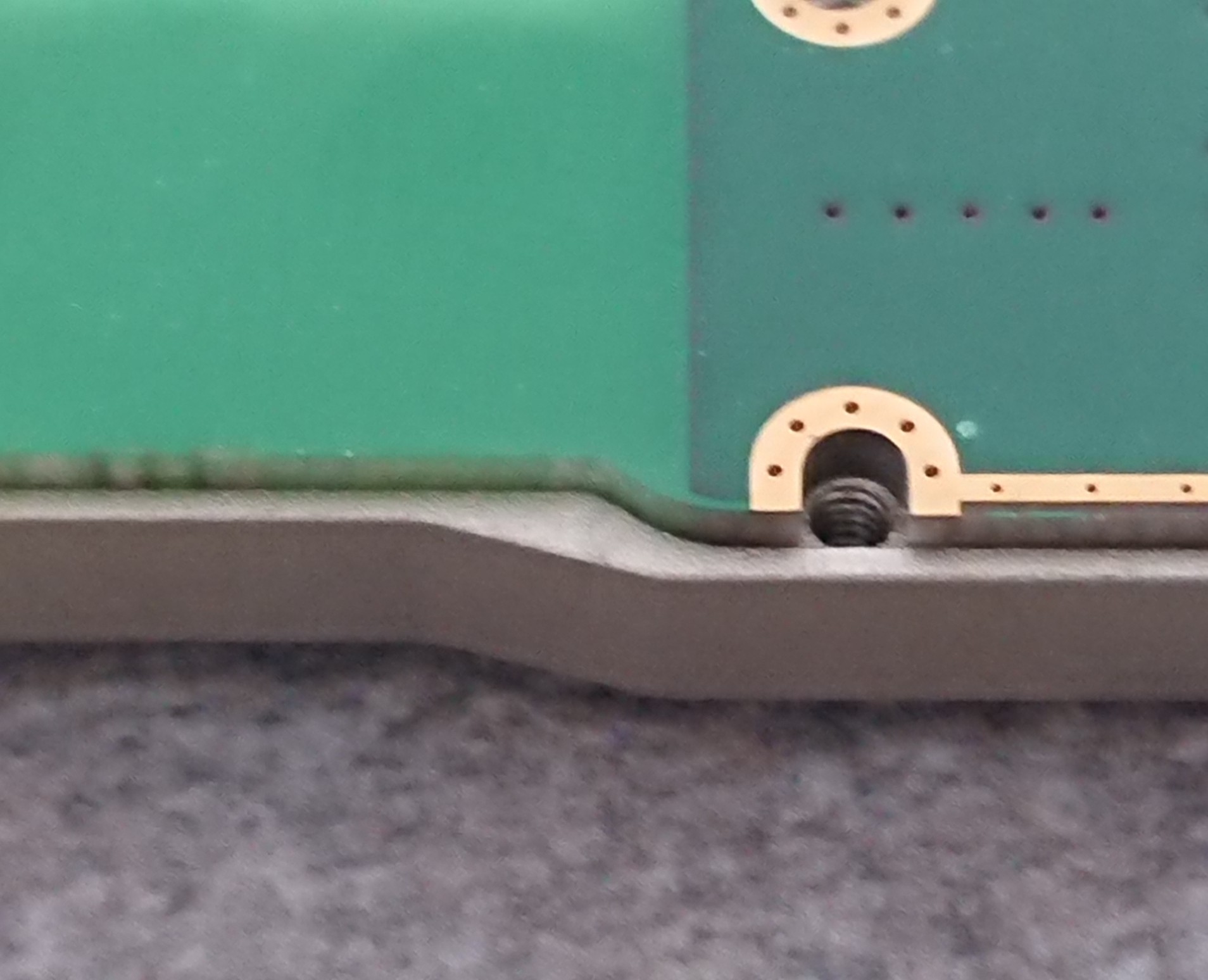 To get those I had to supply a "drawing", as noted above. My drawing was pretty minimal, because I couldn't create a decent professional looking technical drawing myself. Instead, they got this: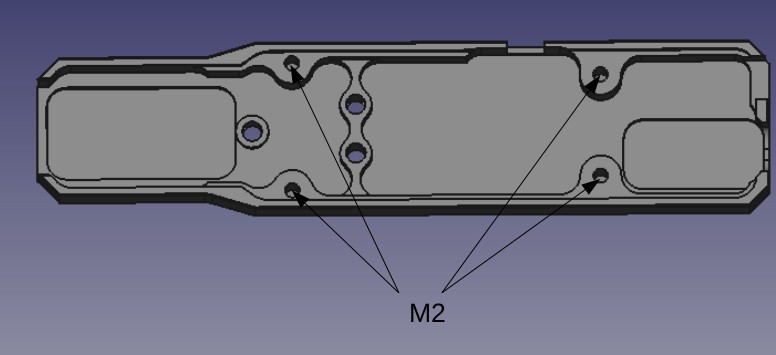 That was apparently sufficient, I got no questions back and they cut the threads to 2 mm usable depth, which was absolutely enough for M2 and probably close to the maximum depth they could have cut in this part anyway.
Overall, a very good outcome!