I let the vacuum geeks talk me into a real backing pump and got this Welch 1402 for a good deal on eBay. The seller didn't know whether it worked, or what condition it was in. All they could say is that the motor runs and the pump feels like it pulls a vacuum. It looks good.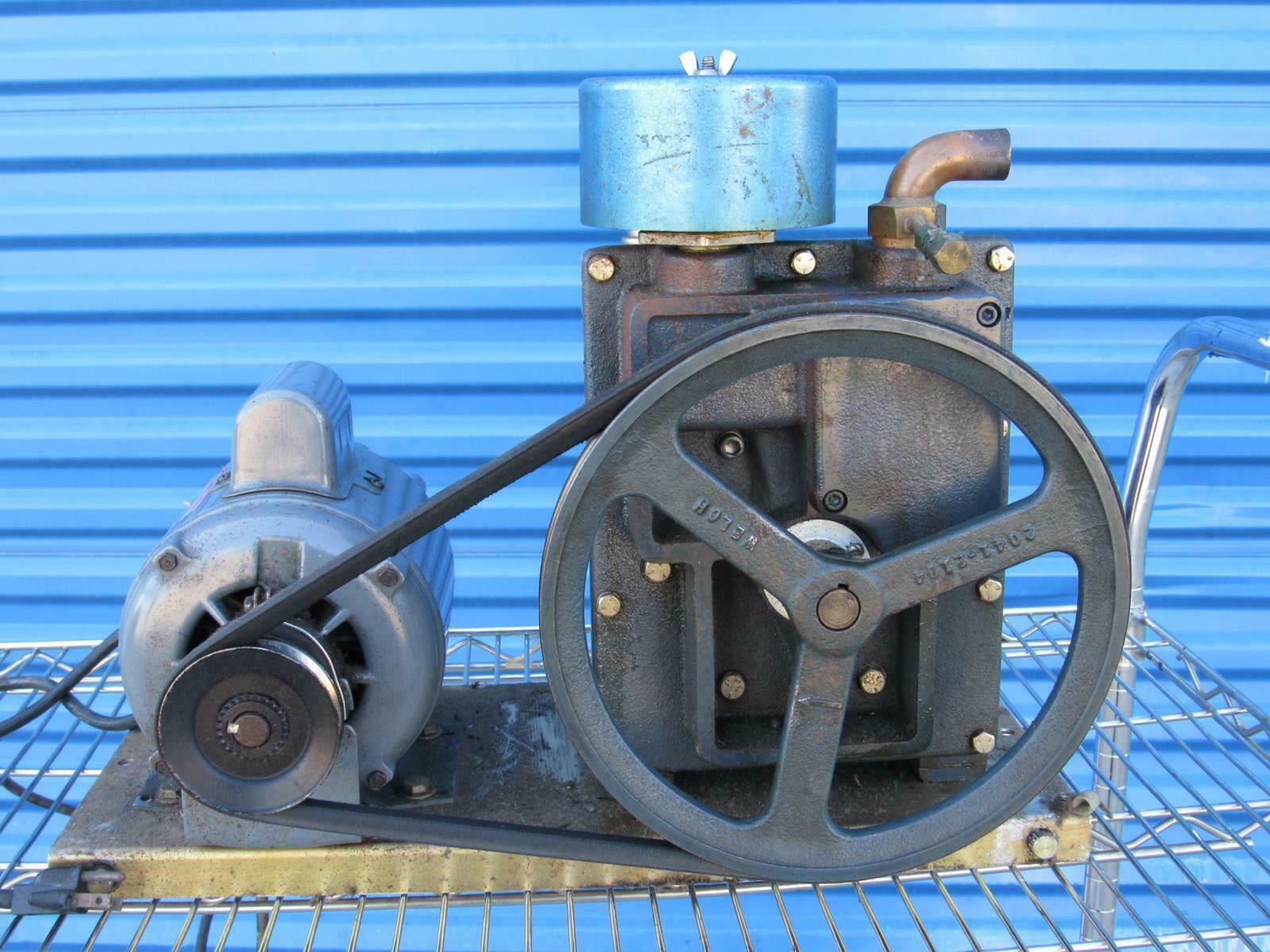 Well... it looked good, until UPS got their hands on it...

Luckily, the damage appears to be limited to the pulley and the oil mist filter. The seller offered to buy me a replacement pulley and so I found a used pulley of the same vintage and we got it sorted out. The new pulley arrives tomorrow. 
Before we can get this hitched to the turbo, we'll need to do a few things: 
Flush the oil a few times and refill with fresh vacuum oil
Replace the pulley
Replace the belt
Adapt the inlet to KF25
Replace oil mist filter element and fix the cup or adapt the outlet to KF25 and replace with an Alcatel-style oil mist eliminator 
As soon as all of these things are done, I'll post an update. This should improve both our pump-down speed and ultimate vacuum, so it's worth the effort.