The order of 32 awg magnet wire came in so I wrapped a new coil, this time I also designed and added some edges to make the wrap a bit easier, this makes it more like wrapping a spool and has small holes for wire to pass through which helps to organize the wire.
I did a 22 mm section in the middle with 10 layers which equals ~800 turns.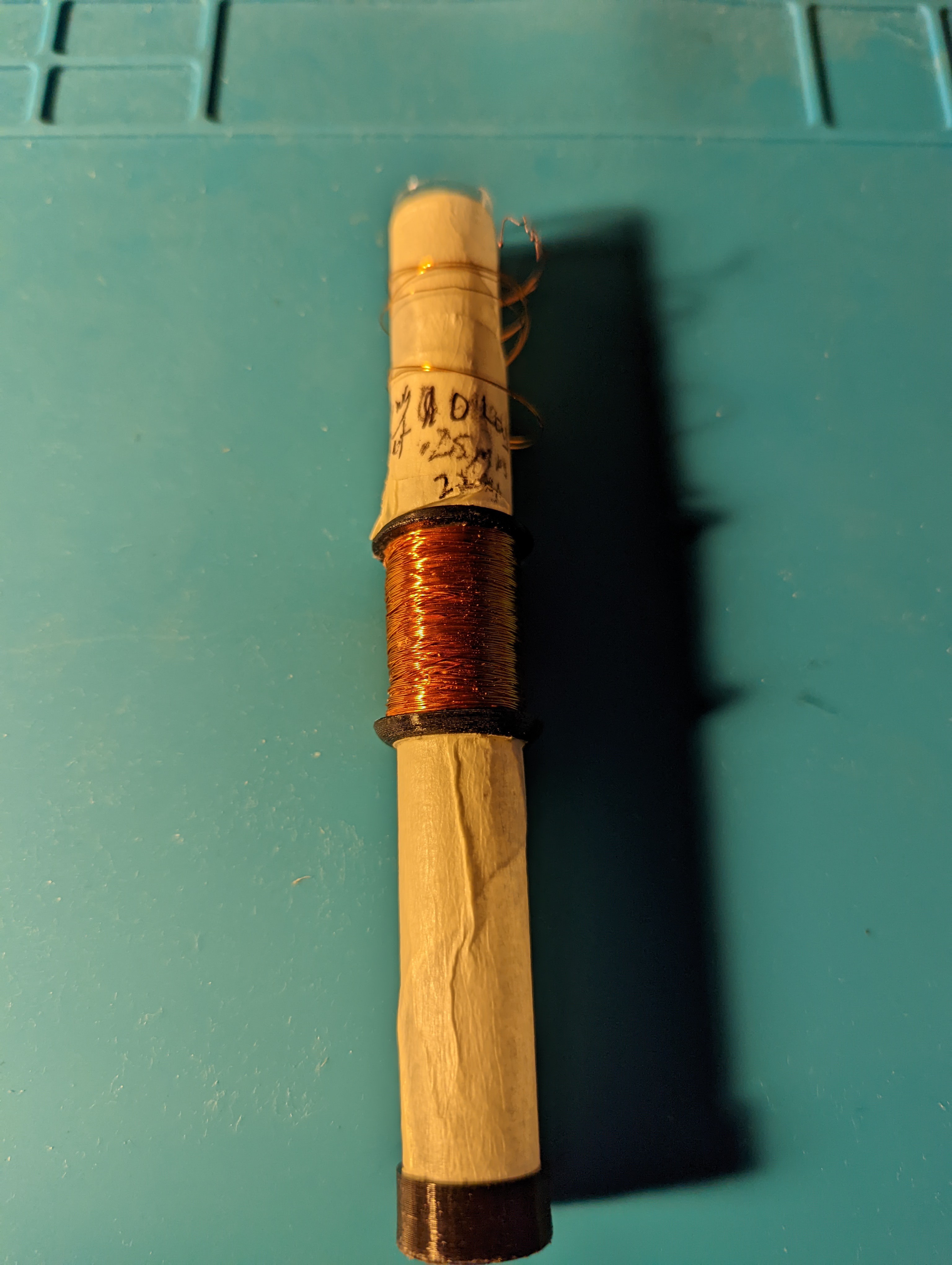 When testing with the same generic magnet setup as before (10x 1.5mm thick x 12mm magnets) I was now able to generate ~1.5v..
Testing with 2x 10mm thick x 12m N52 rated magnets that I ordered https://jc-magnetics.com/Magnet-Cylinders/Magnet-N52-12mm-12mm-Discs, I was able to get this up to 2.5v, not exactly as much as I really wanted, but should be enough to get it working..