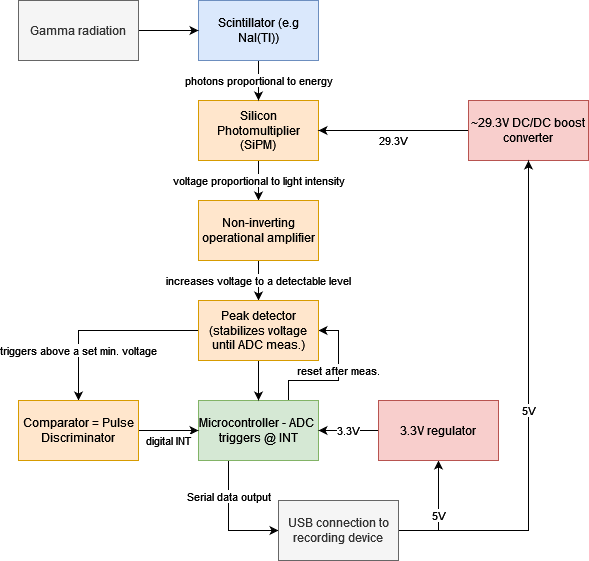 ---
Here are some of the most important key facts:

Compact design: Only 60 x 60 mm (not including scintillator).
All-in-one detector: No external parts (e.g. sound card) required to record gamma spectra.
Micro-USB serial connection and power.
Easily programmable using the standard Arduino IDE.
Low-voltage device: No HV needed for a photomultiplier tube.
Low power consumption: ~25 mA @ 5 V.
Default Mode: Capable of up to around 40,000 cps while also measuring energy.
Geiger Mode: Capable of up to around 100,000 cps without energy measurement.
4096 ADC channels for the energy range of about 30 keV to 1300 keV.
---
Read more »