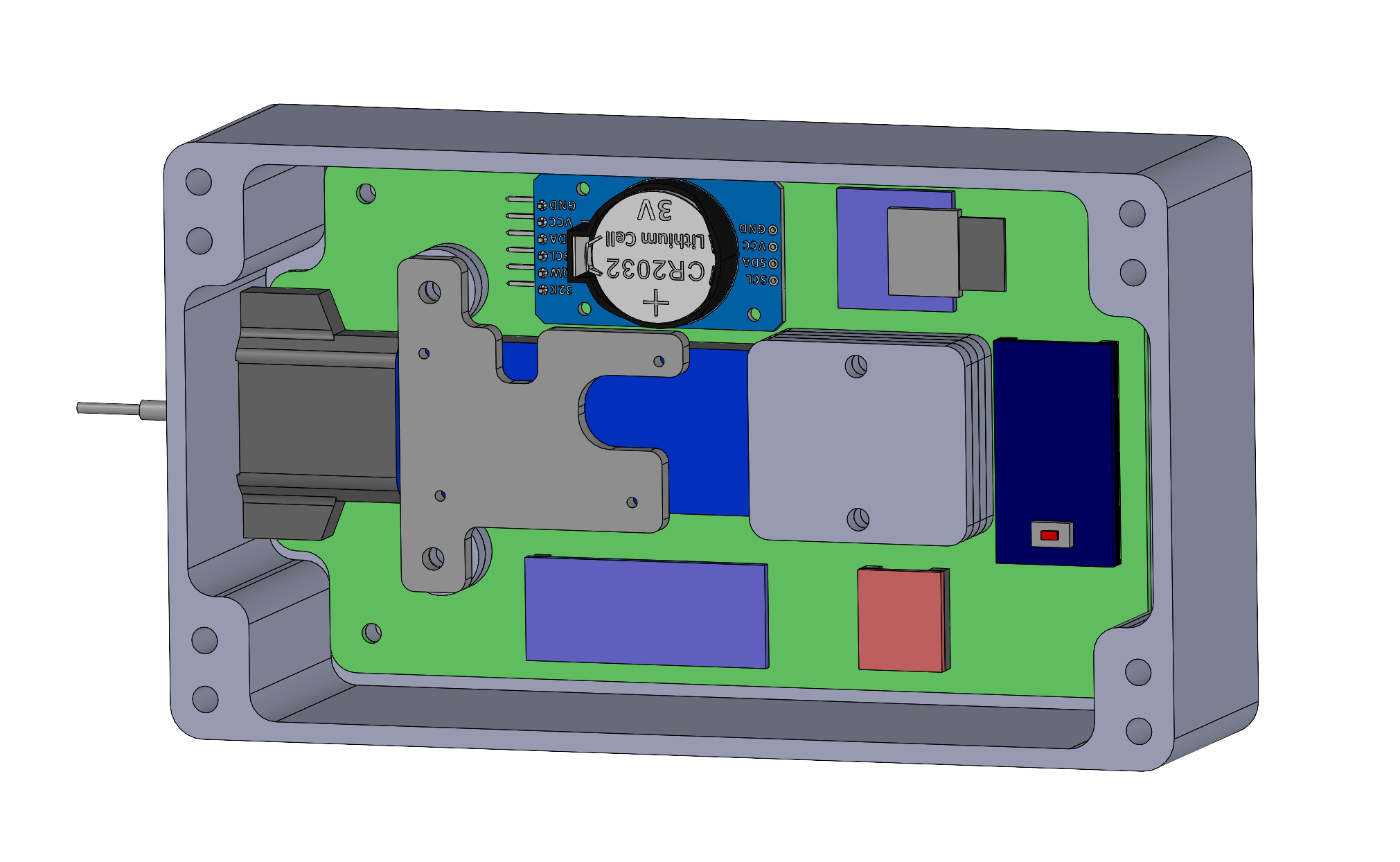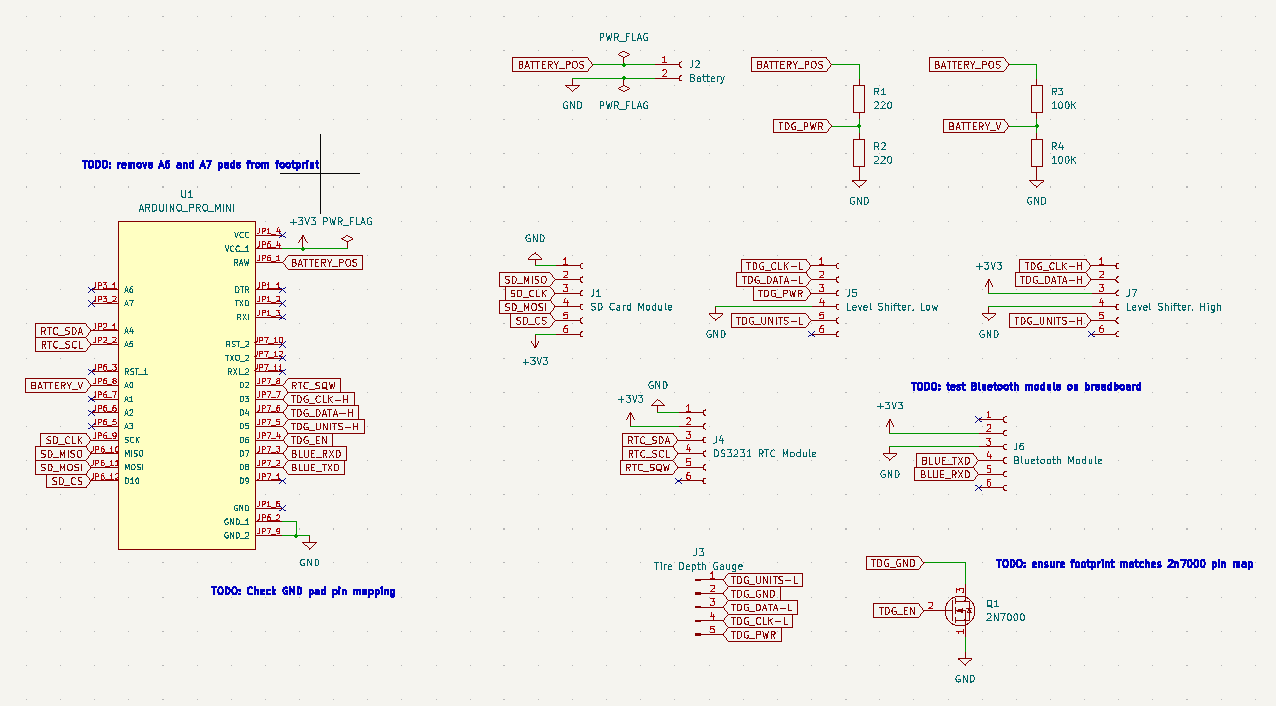 The new enclosure design is looking great. The plan is to mount the tire depth gauge to the PCB  using laser cut parts and fasteners. Then fasten the PCB to the IP rated electronics enclosure. This design only requires two custom modifications -> trim down the sides of the tire depth gauge and drill a hole in the enclosure to allow tire depth gauge tip to pass through. Still many opportunities for improvement on this enclosure design. Many of those will have to wait for now as am rushing to get this initial prototype design put together in the next two weeks.
The schematic came together quickly because, just like the breadboard development unit, this prototype will be using several hobby electronics modules.
I originally thought I was going to use ESP32 for this project for it's wireless capabilities, but incidentally seems like Arduino Pro Mini with a Bluetooth Low Energy module is a better choice to minimize power consumption. I still have not had a chance to breadboard test with the BLE module yet. That is next on the list.
I plan to get a PCB hole pattern mockup laser cut either tomorrow or the next day for some quick fit checks. I will do this before I move forward with component placement on the board in KiCad.